Today is Frugality Friday, so it's time to review progress for No Spend November.
Slightly over a week has elapsed since I committed the family to a this challenge for November. Overall, I'd say everything is going just fine. At about Day 5 I looked at my pantry and said, "a single month can't possibly make a serious dent in the food I have."
That's sort of true – I mean, I do have a lot of food in my house – but in the last few days I've emptied a tub of rice, tapped into some rice noodles I'd sorta forgotten about, and used lots of home canned beans. So now I'm thinking a month will make a noticeable dent in my food stores, which is just what I want.
What's Worked Well
This is not my first rodeo, you know? I mean I've done these kind of challenges quite a few times before, so I know what's coming, more or less. There's a rhythm that goes something like this:
Week 1: The refrigerator still has a little milk and cheese and fresh food. There's still meat in the freezer. Honestly, nothing feels that much different.
Week 2: Oh, fun! I get to use up some of my pantry items and be a creative cook! I'm proud of me!
Week 3: I'm over it. This is getting crappy. Making all the food from scratch all the time is getting really old. Normal people don't make crackers they buy them. Screw this stupid idea.
Week 4: The end is in sight! I am so happy with the extra space in my pantry and the extra money in my bank account. Yay!
In keeping with the pattern I've noticed through prior No Spend Challenges, I'm feeling pretty fine here at the end of Week 1. There are a few exceptions which I'll cover below, but generally it's been pretty much business as usual.
However, I'm acutely conscious of the fact that certain items – non-canned meat and dairy in particular – are very, very limited. For example, I have this nearly-used rind of Parmesan cheese. I'm getting every freaking flavor molecule out of what little cheese I have – using my microplane to make fluffy little piles on pasta instead of shaving big chunky curls.
I'm also much more conscious about portioning, particularly with the kids who will often ask for two eggs but only eat one, for example. Now it's like, "Here's your egg. If you eat that, I'll fry you another."
We ran out of milk at about Day 2, so I made a batch of milk in a 1/2 gallon mason jar using our stored, powdered milk. The kids are drinking milk mostly in hot beverages like cocoa or lattes these days, and so far they haven't complained about the powdered milk. (The juice in front is blackberry lemonade made with the juice that came out of thawed berries.)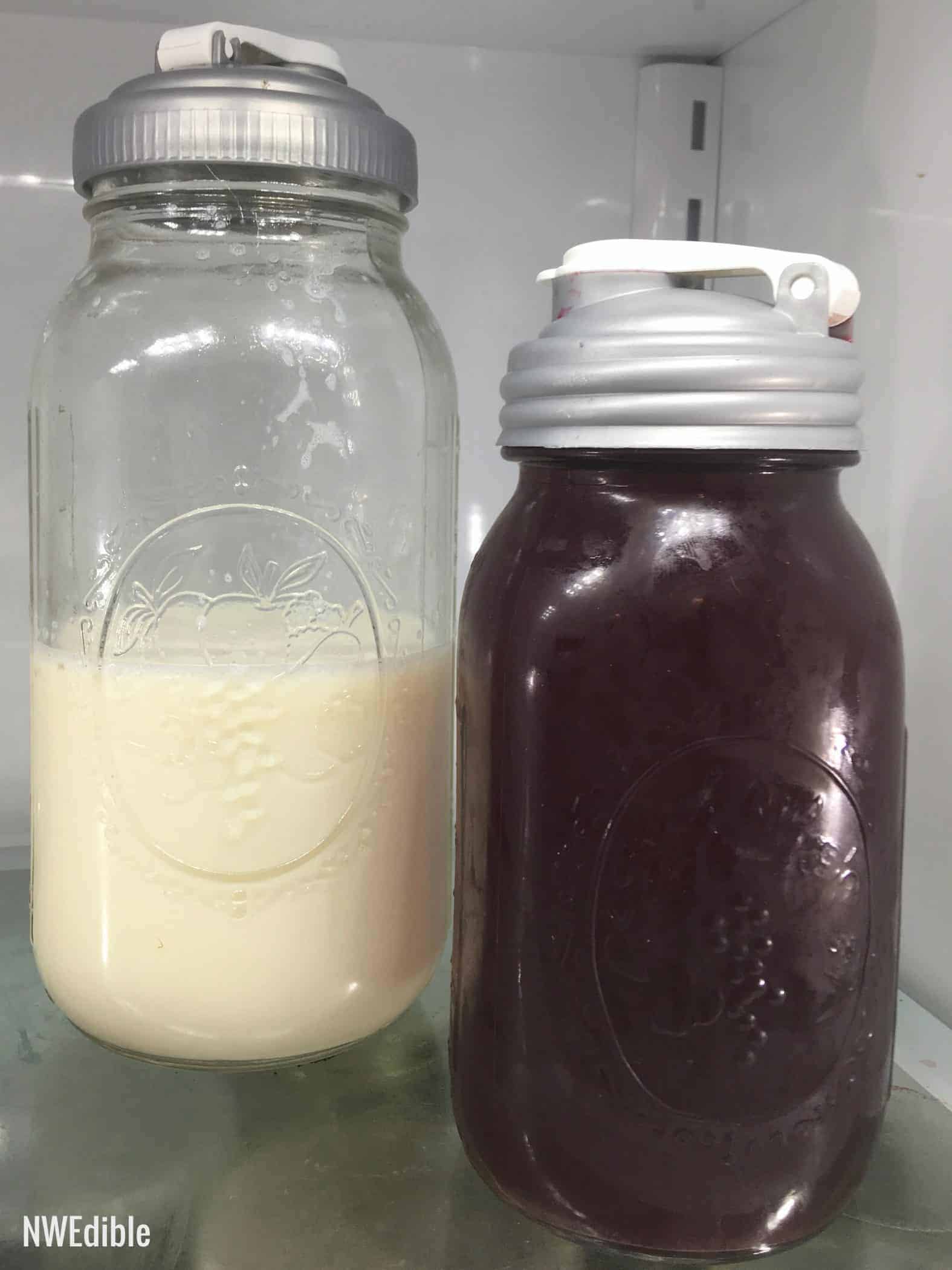 I started off the month by organizing my fridge and freezer so I could see what I was dealing with. Talk about a long-overdue process! It much easier to access and find stuff now, and I have an updated inventory to work with.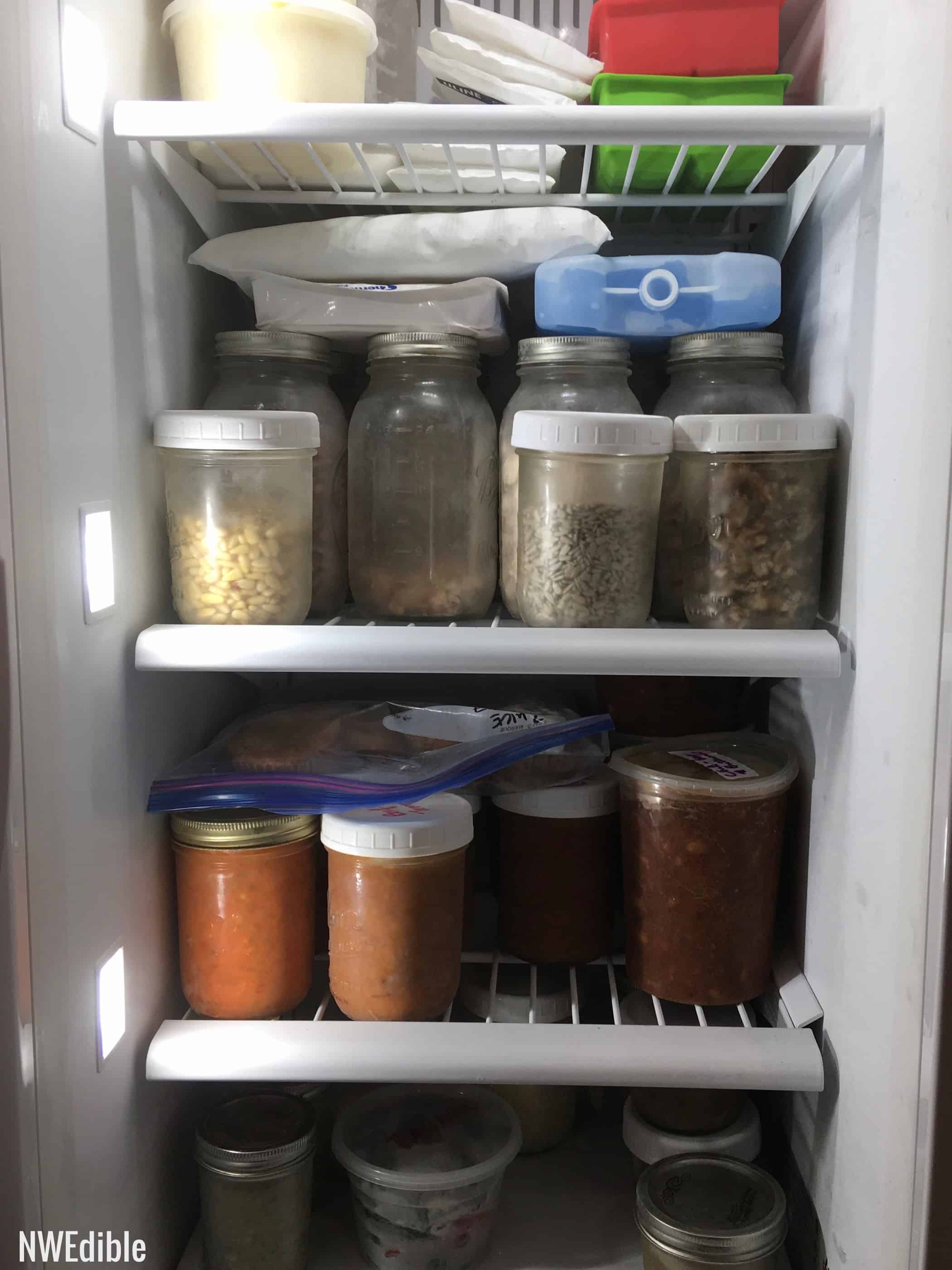 What's Been Hard
Lunches.
Kid's lunches are my nemesis right now. The major issue is that I put together lunches following a kind of pattern: typically a sandwich-type thing, a veg, a fruit or dried fruit, and an extra like a homemade fruit roll-up.
Well I haven't quite gotten around to making bread and we have no lunch meat or sliced cheese so there are no sandwich-type things. This has required some creativity on my part. I've found that canned tuna or chicken mixed with homemade mayo and relish goes over really well with the kids, even without a roll or bread to put it on.
We have been making lunches before school in the morning, which is really a terrible time to make lunches. Everything goes better if we make lunches the night before. But I haven't. Why? Uh….good question?
(Lunch Notes: We have been using our stainless Planetbox lunch bentos for years now. They are very expensive but last forever. Related: Why I love our lunchboxes – Patreon)
Here's what lunches have look liked.
Early in the week I made hummus with chickpeas, tahini, lemon juice and garlic. This was added to lunches as a dip or spread.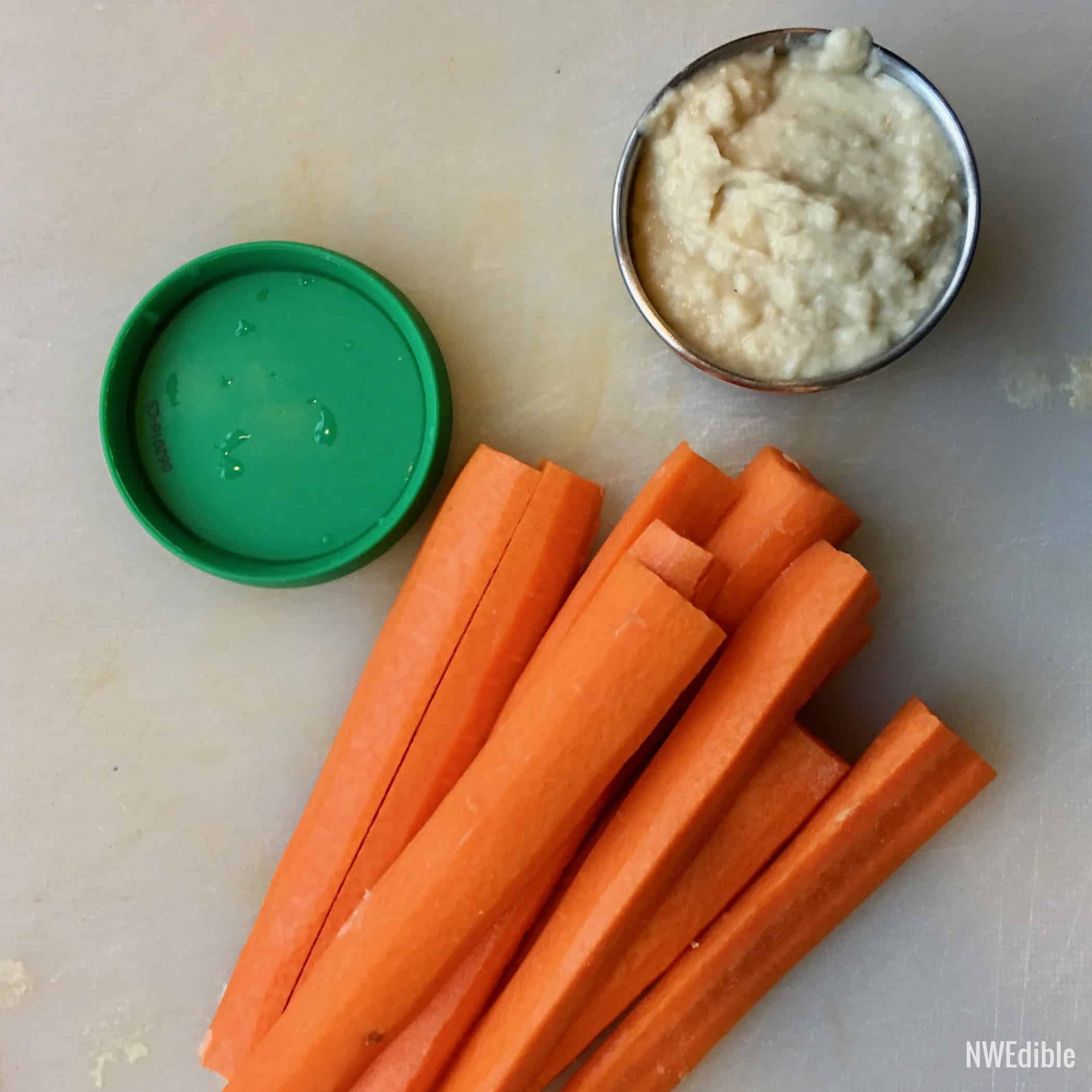 For this lunch from early in the week I found a sad lone pita in the freezer. Lunch was pita, feta, hummus, carrot and tomato, with yogurt mixed with frozen blueberries and brown sugar.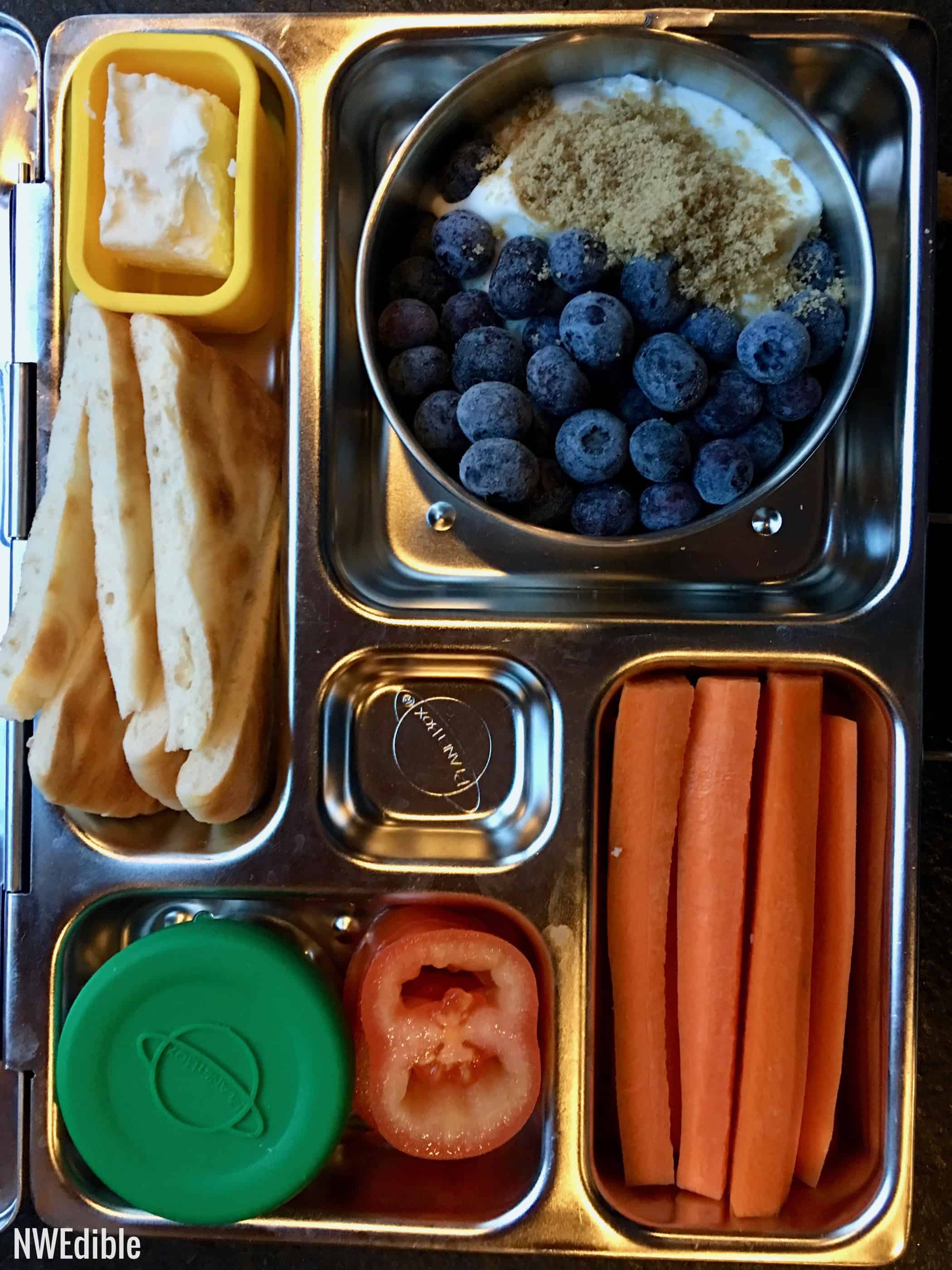 This lunch also included hummus (in the container with the green lid) with romaine for dipping, plus feta, frittata, and a fruit roll-up. Oliver's lunch had lacto-fermented carrots, Bella's had marinated artichokes.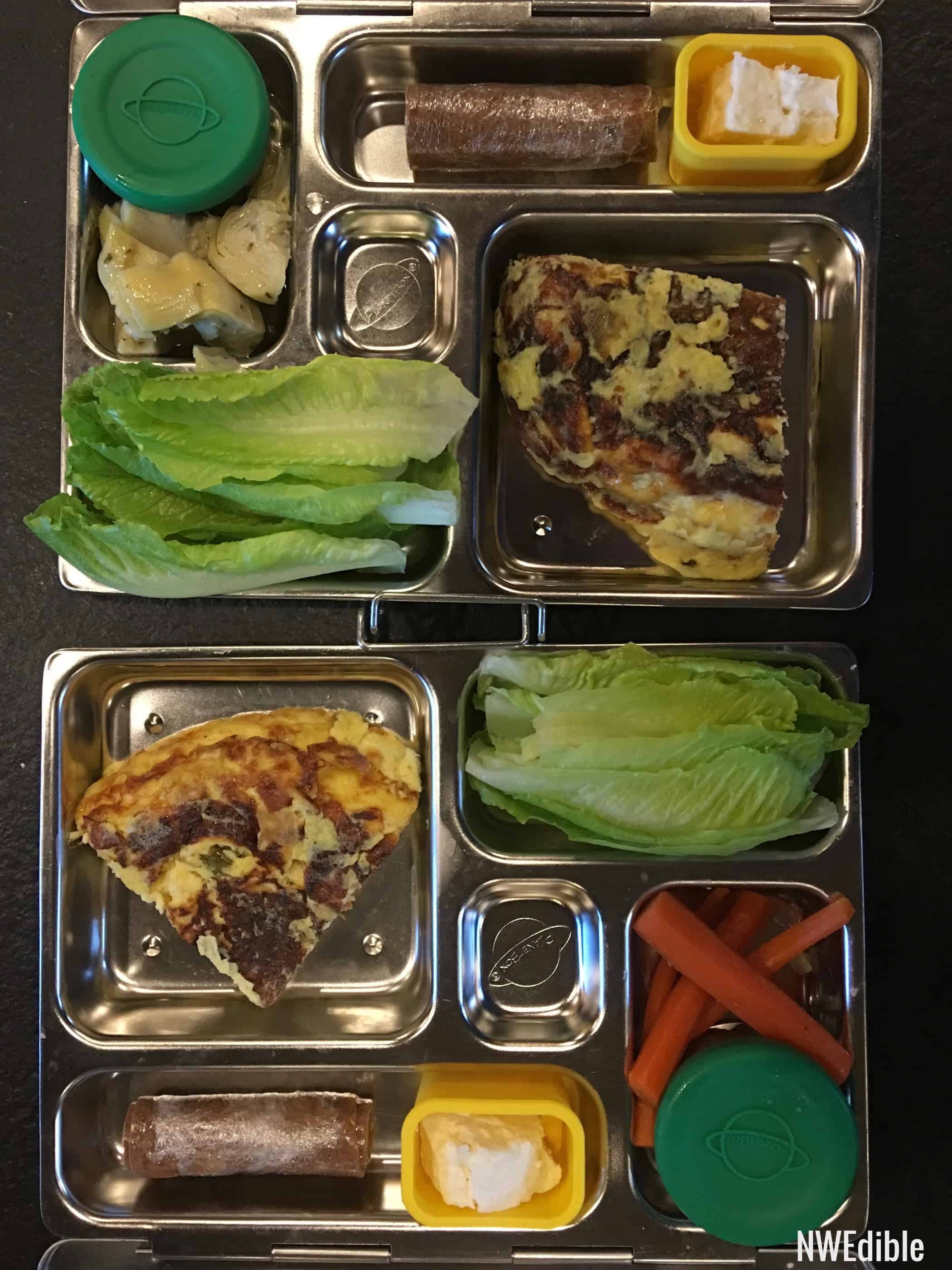 At this point in the week things were getting a bit less colorful! The main was chicken salad made with home-canned chicken thigh, plus dried plums, nuts, carrots, and graham crackers.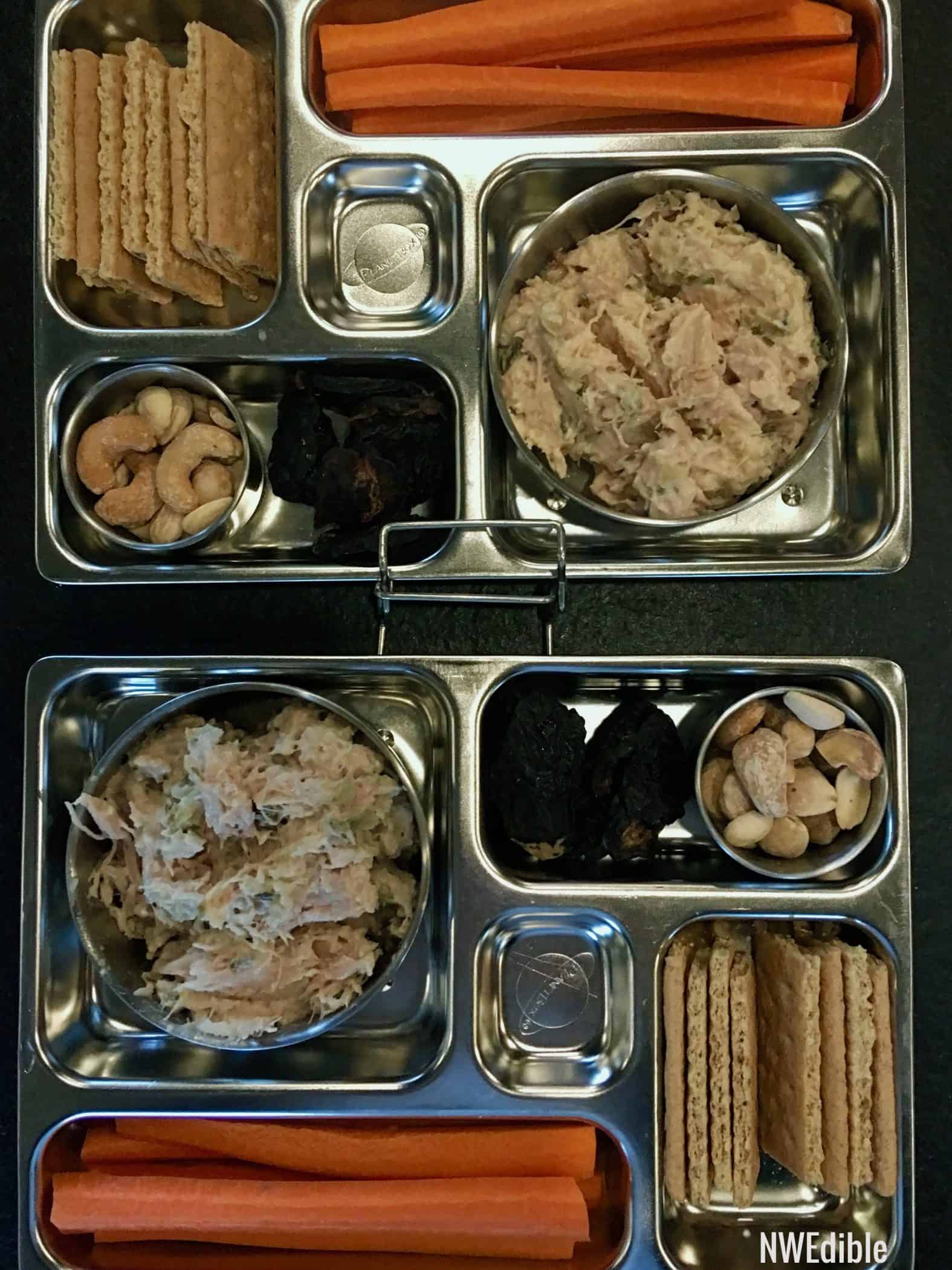 What We Spent: 11/1 – 11/9
11/6 – $15.51 to Amazon for The Pursuit of Power, Europe 1815-1914, which was a book Nick pre-ordered back in October but which shipped on publication. We forgot the order was pending, so got dinged for it this month.
11/8 – $5.00 for parking as part of Nick's tutoring gig. (Exempt as per challenge rules)
11/9 – $37.57 to Costco for gas. (Exempt as per challenge rules)
Total: $58.08
Non-Exempt total: $15.51
We feel a little stupid about that book thing. When you're thinking you're gonna spend about $150 on incidentals for the month, $15 is 10% of that total.
But on the topic of books, one great result of this No Spend Challenge is our renewed focus on the library as a source of books to fuel our reading obsession. Right now, for example, I'm reading The Retreat of Western Liberalism by Edward Luce, which is a 2017 release that was available at my local library within 48 hours of my request for it.
Which goes to show that (sorry Maya Angelou) there is a big difference between knowing better and doing better. I know I should always check the library first, and have the fortitude to wait a couple days for a book to be brought in via inter-library transfer, and yet so often I just don't, and then Amazon gets another $15 from me.
That's one of the things I like about these No-Spend Challenges. They force me to stop being so damned lazy, so I actually do better. The book thing is a particularly good and targeted reminder for me.
What I Cooked
Like I mentioned, meals mostly haven't been too much of a challenge because I'm hardly out of anything yet. And thanks to a particularly mild fall, I still have fresh peppers in the fridge and a few tomatoes that are gradually turning from green to red on the counter. So these meals may not seem particularly "deep larder"…but the month is still young.
Beef and tomato stir-fry with soy-ginger sauce. (Homegrown ingredients: tomatoes.)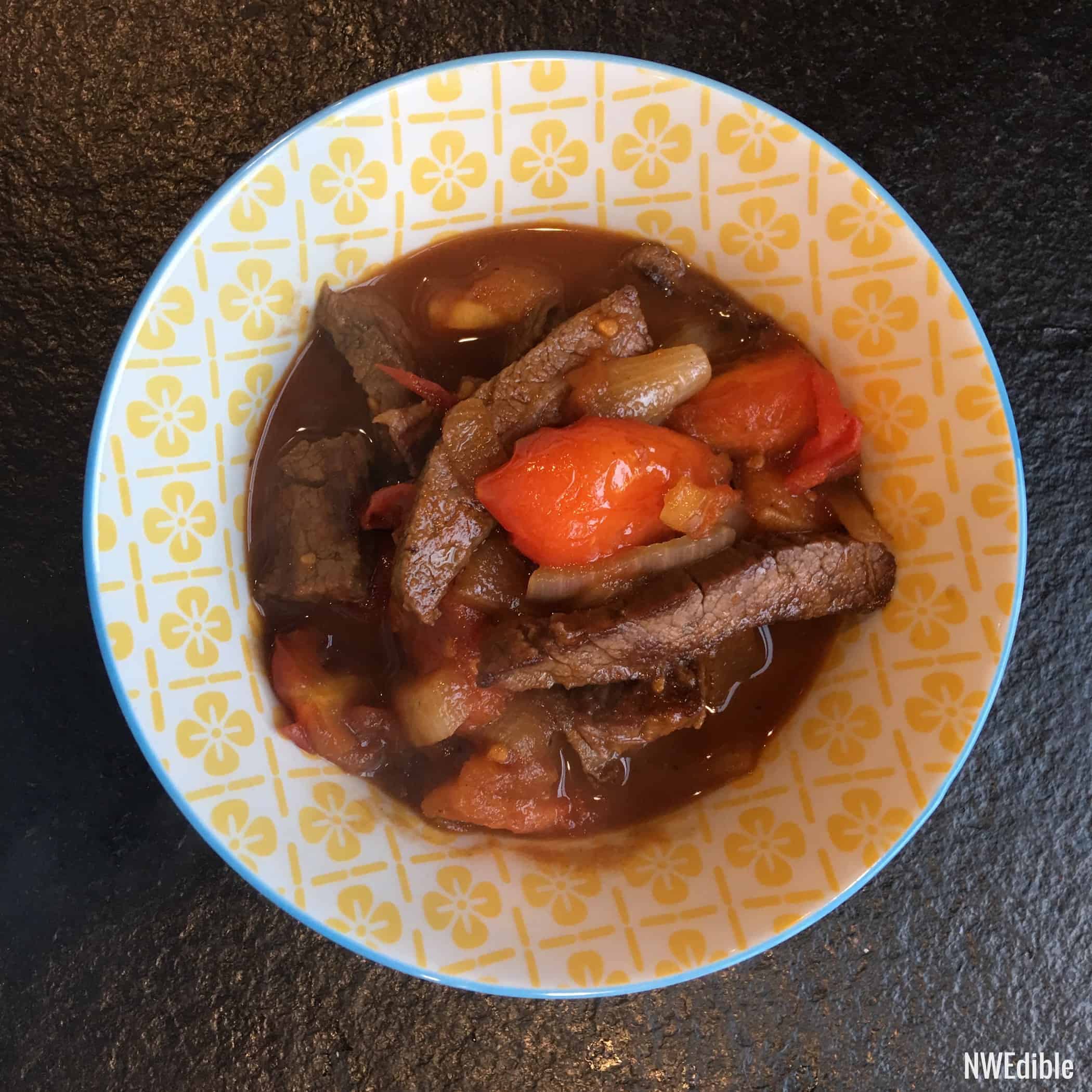 Duck egg scramble with kale, sweet peppers and feta. (Homegrown ingredients: eggs, kale, peppers.)
Fried chicken thigh with orzo salad mixed with corn relish, feta and parsley. (Homemade: Old Bay Corn Relish. Homegrown ingredients: corn, cucumbers, tomato in relish; Italian parsley.)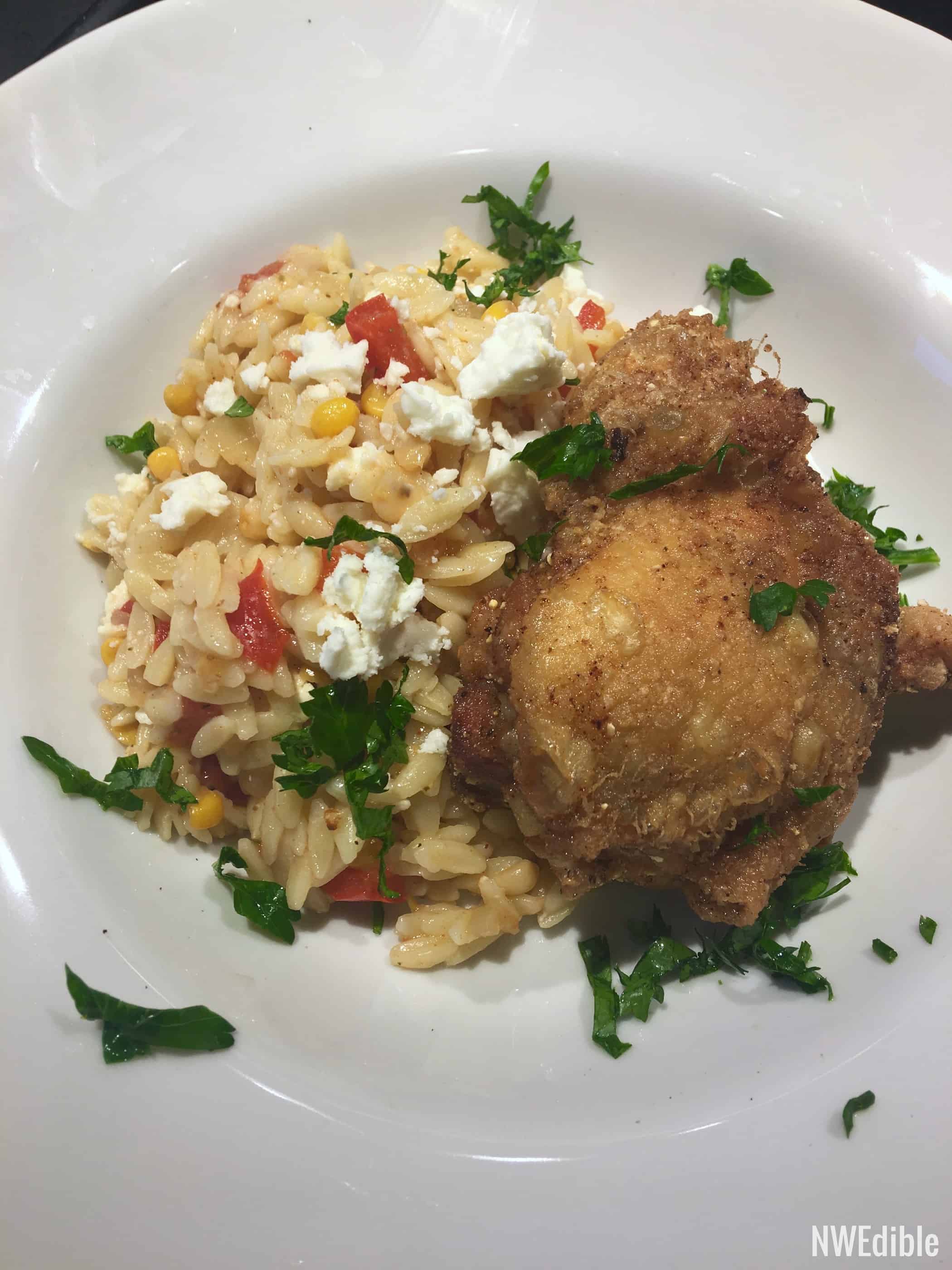 Cornmeal and Yogurt Fried Green Tomatoes. (Homemade: DIY Taco Seasoning. Homegrown ingredients: green tomatoes.)
Related on Patreon: Fried Green Tomatoes, Dried Tomato Powder DIY Taco Seasoning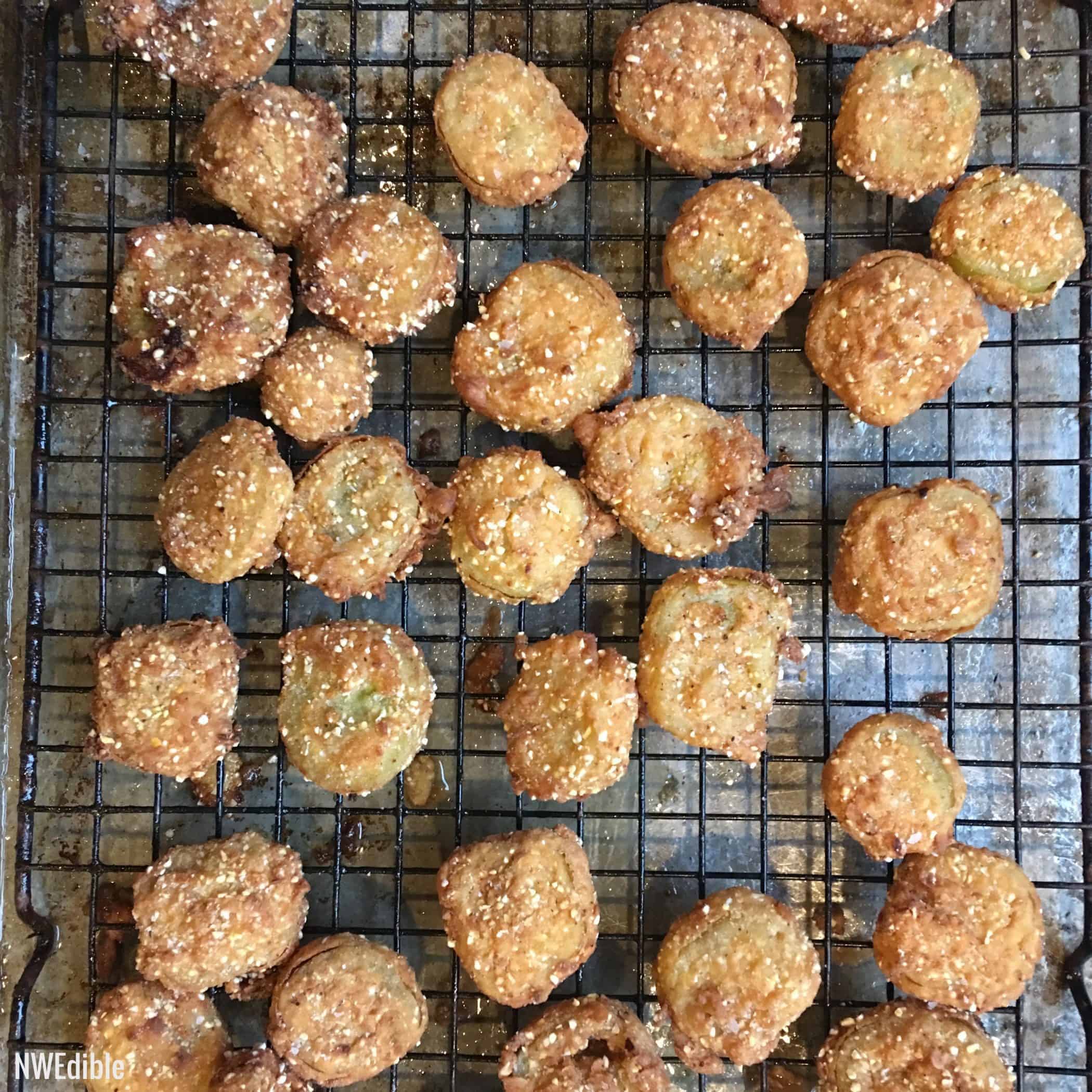 Roasted Cod with Pesto, Brown Rice and Roasted Delicata Squash. (Homemade: Walnut Lemon Pesto. Homegrown ingredients: basil, delicata squash.)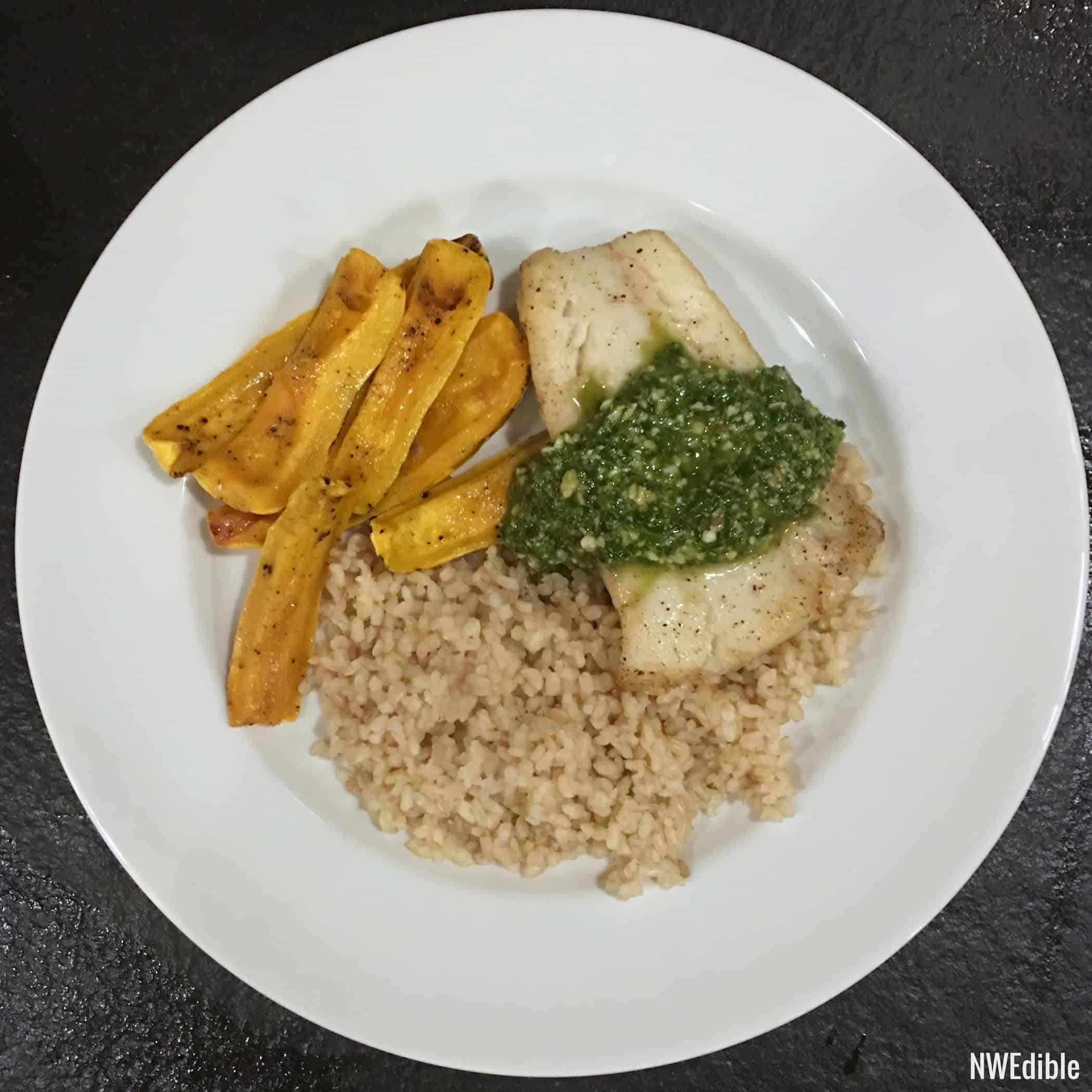 Roasted Fingerling Potatoes with Black Beans, Fried Duck Eggs and Pico de Gallo. (Homemade: Pressure canned black beans. Homegrown ingredients: potatoes, tomato, jalapeno.)
Related on Patreon: Pressure Canning Pinto Beans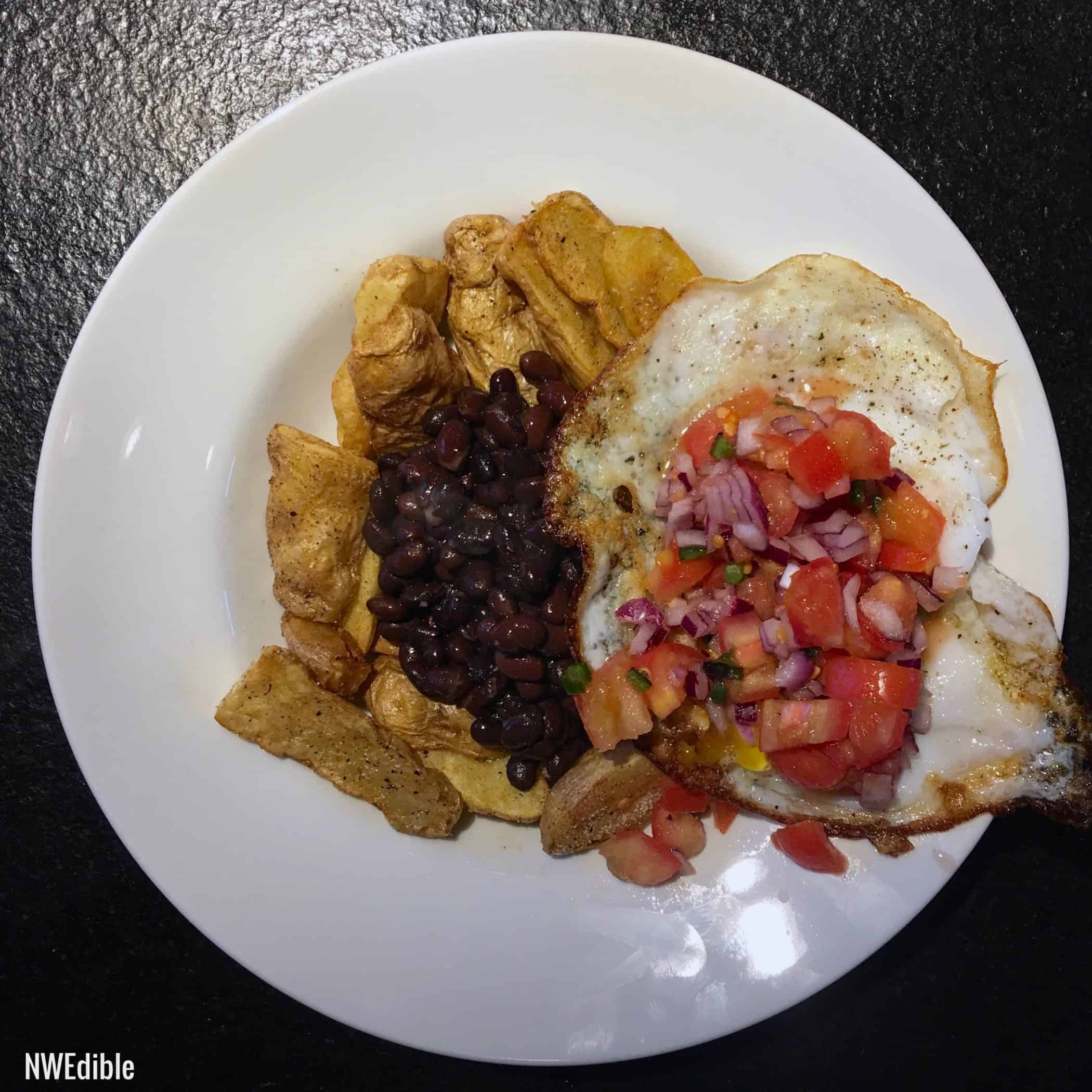 Dessert: Mixed Berry Crisp. (Homegrown ingredients: blackberries, blueberries, strawberries.)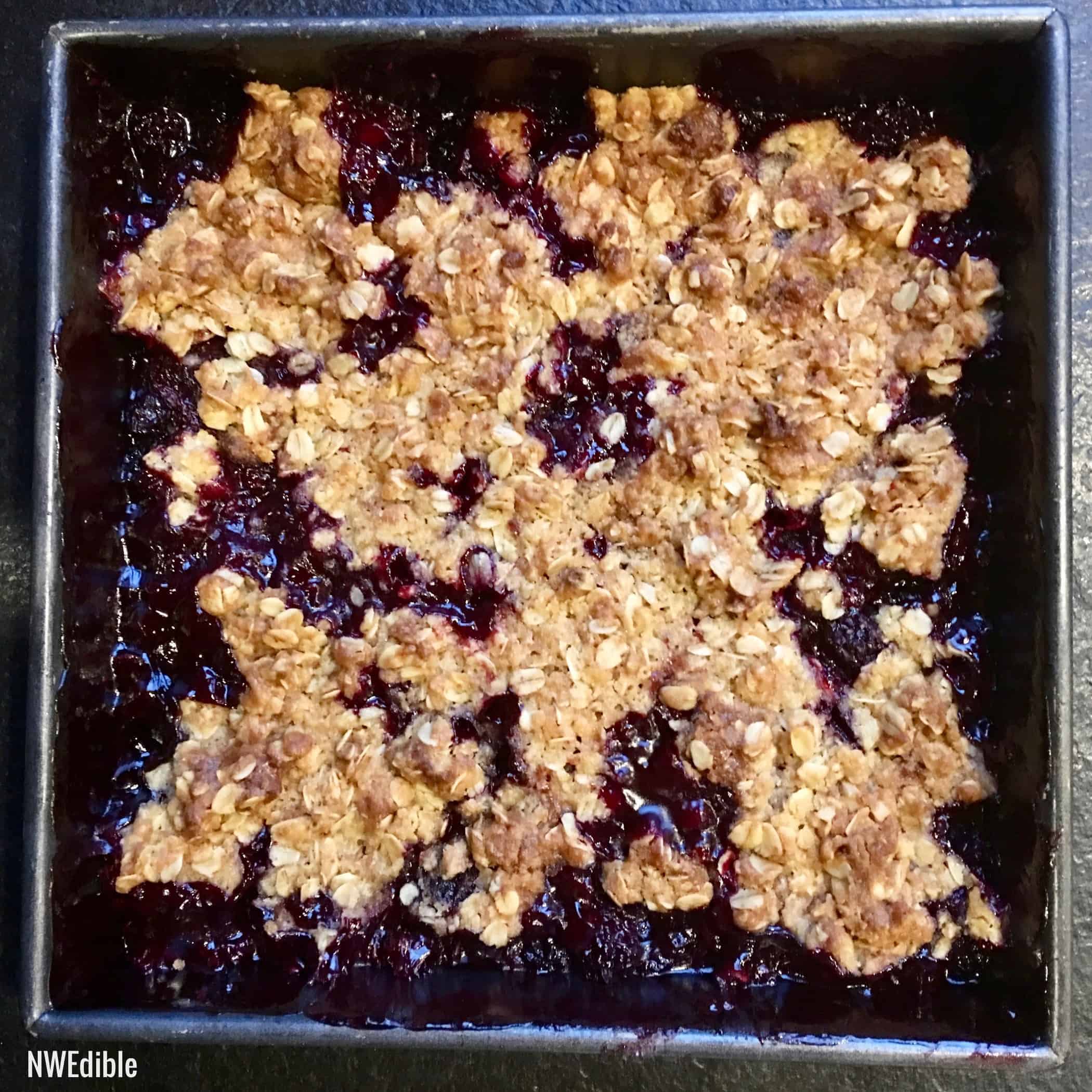 Tomato Soup with Beef. (Homemade: pressure-canned beef. Homegrown ingredients: tomato, green pepper.)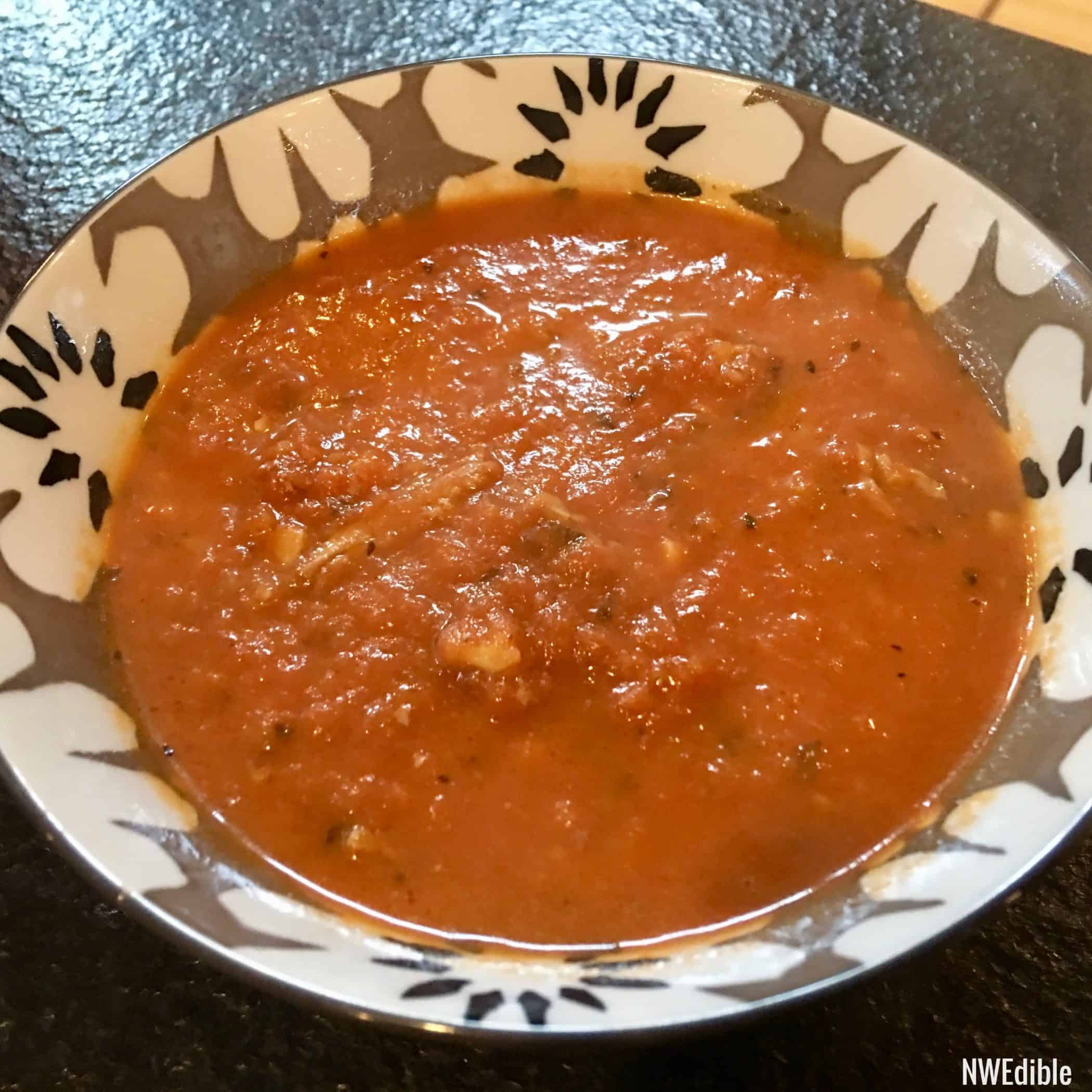 Fried Duck Egg with Zucchini Muffin. (Homemade: Zucchini Muffins. Homegrown ingredients: duck eggs, zucchini.)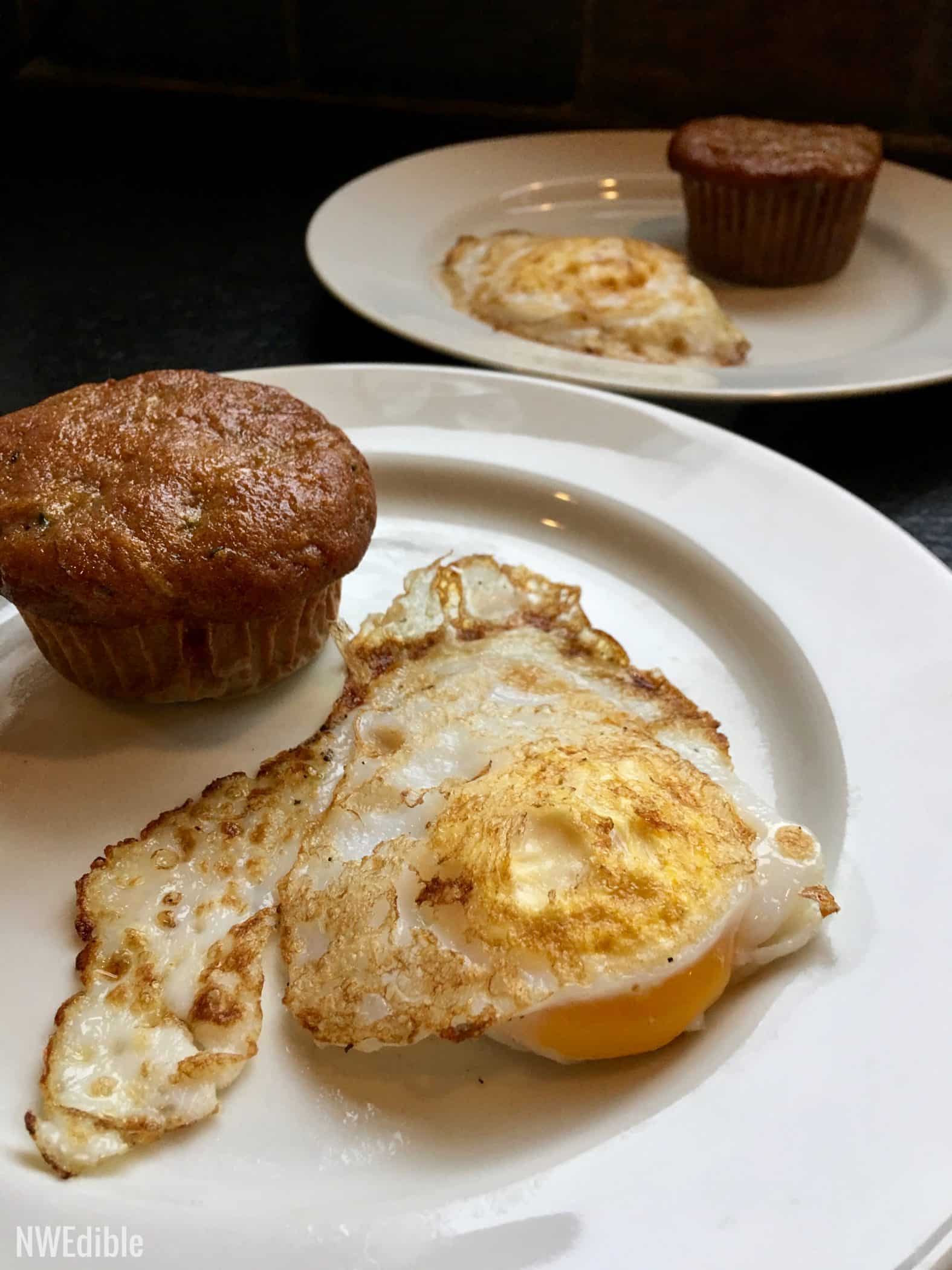 Snack: air-popped popcorn. This, topped with parm and black peppers, is absolutely incredible.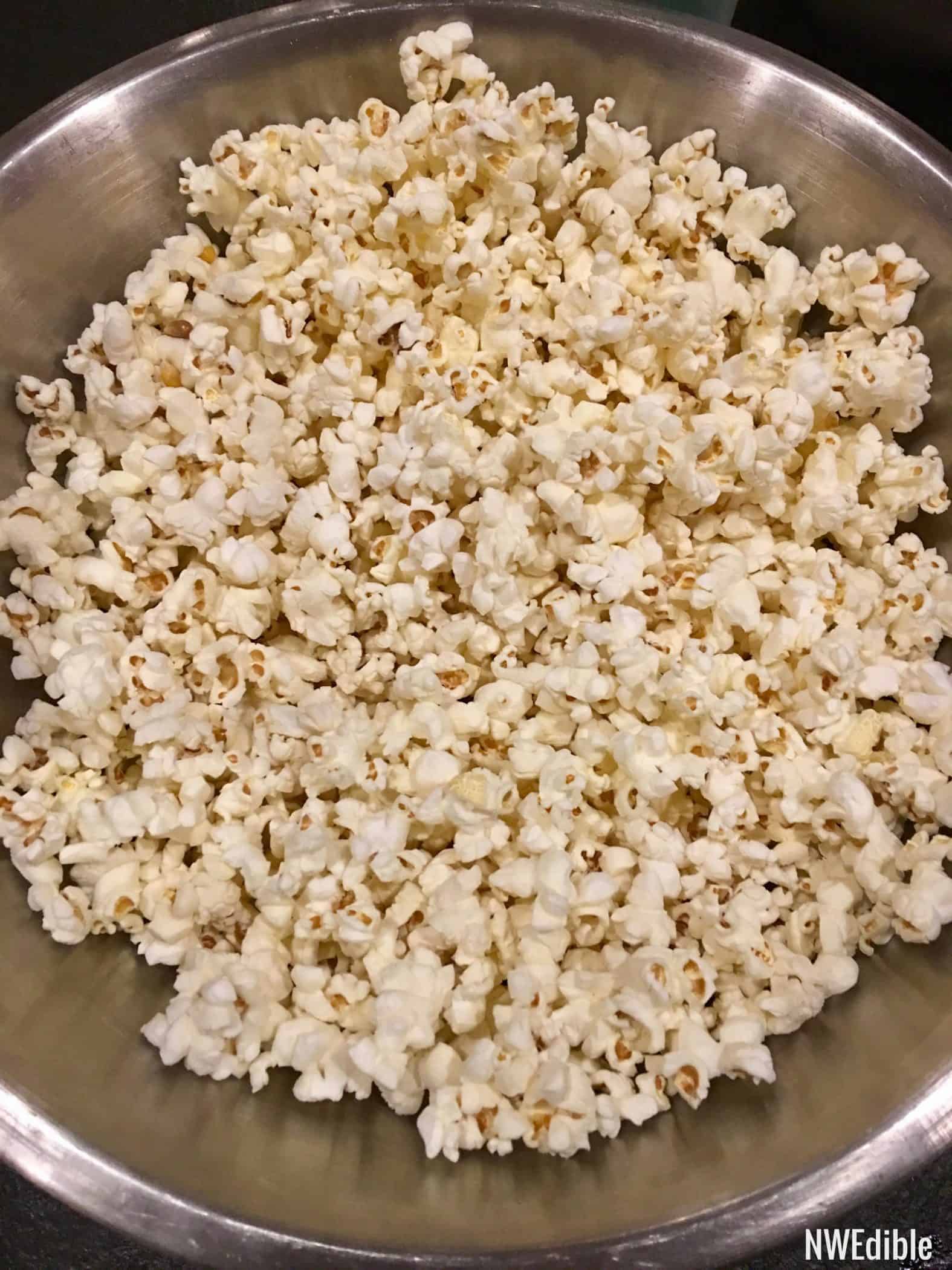 Chickpea, Tomato and Ginger Curry with Rice. (Homemade: Pressure-canned chickpeas. Homegrown ingredients: tomatoes, jalapeno pepper.)
Related on Patreon: Pressure Canning Pinto Beans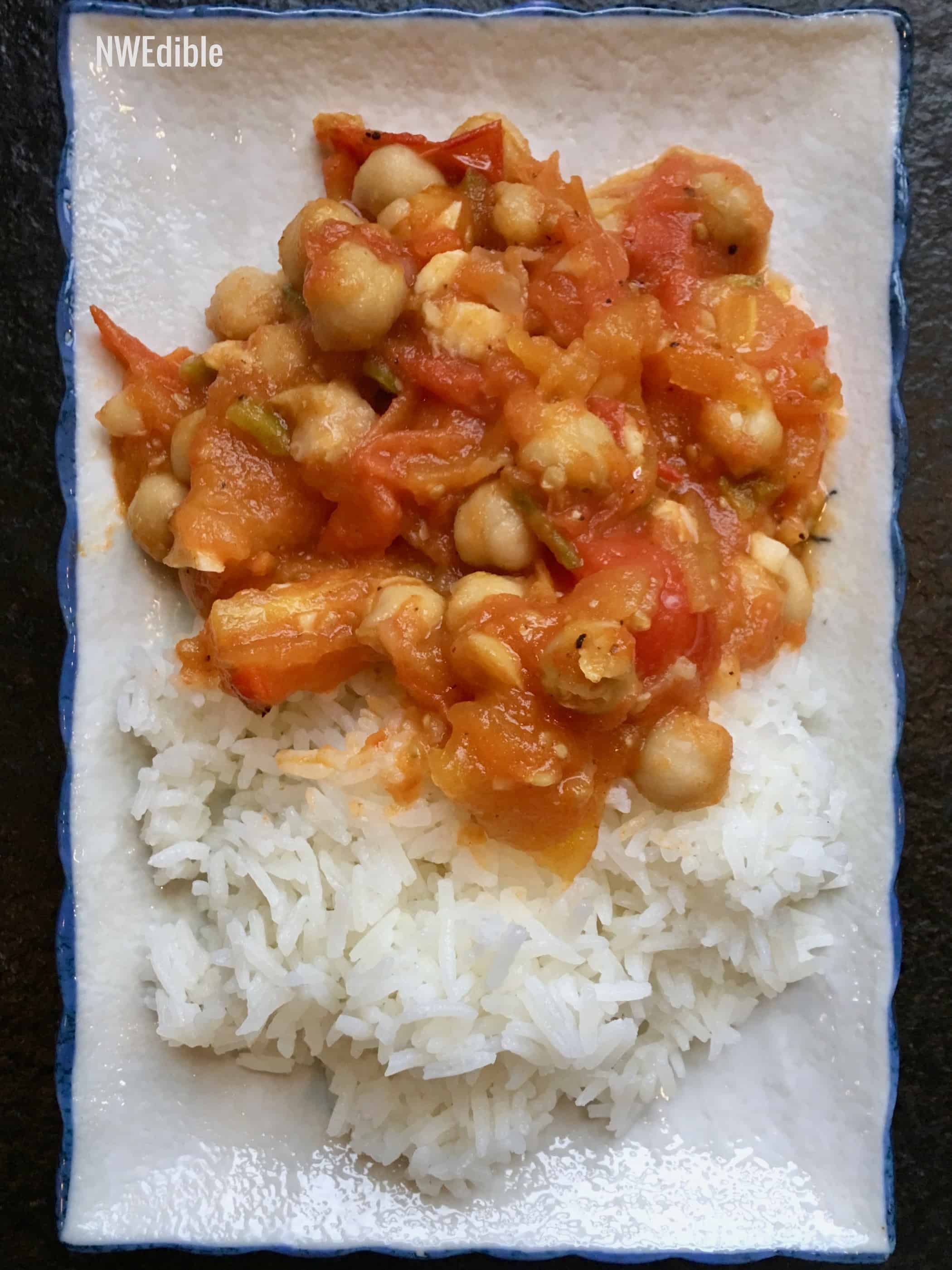 Pork and Garden Vegetable Phad Thai. (Homegrown ingredients: duck egg, Portuguese kale, green onion.)
Related on Patreon: Phad Thai with Pork and Garden Vegetables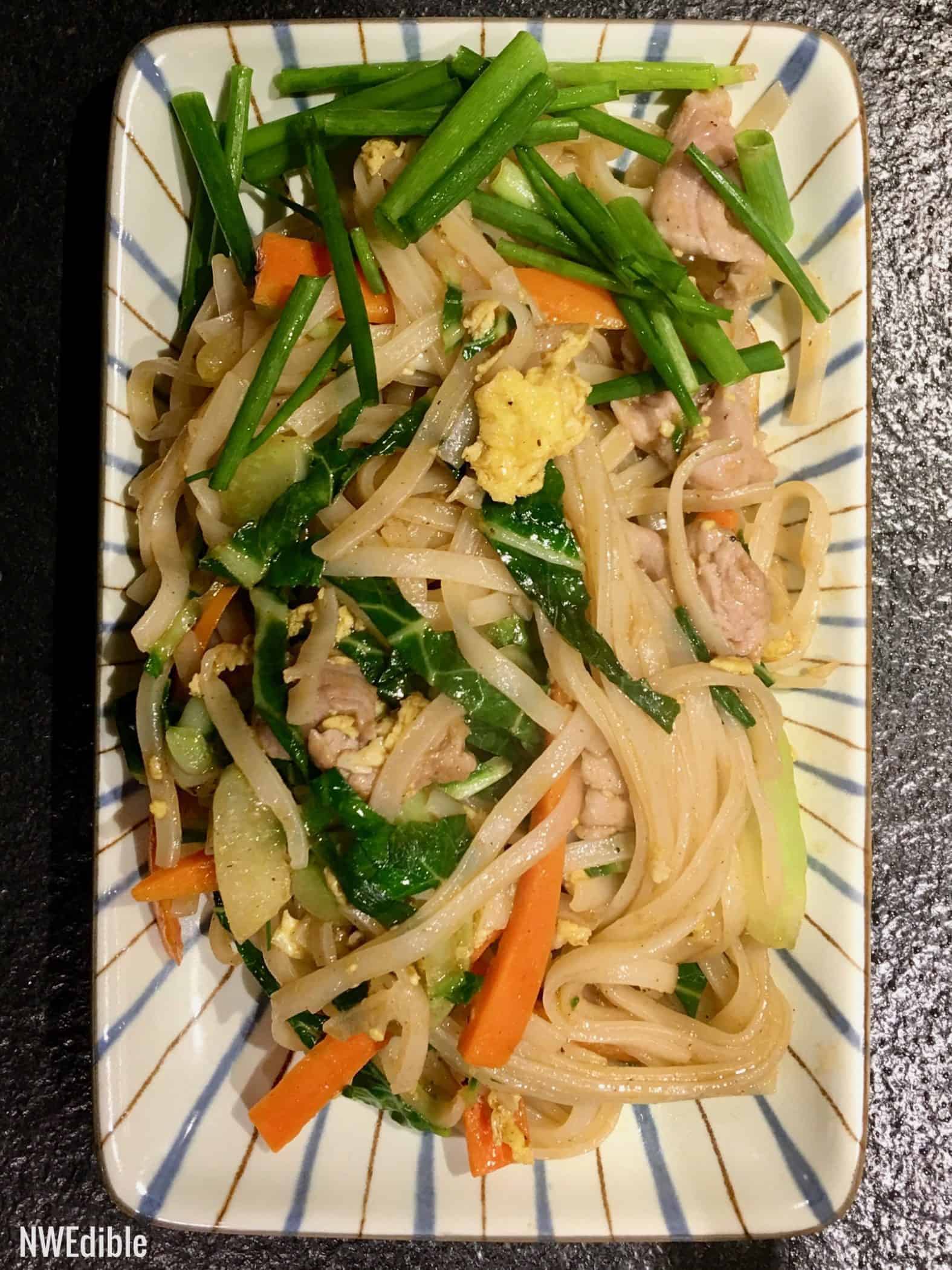 Ok, that's it for the Frugal Friday update this week. How is your No Spend November going?
• • •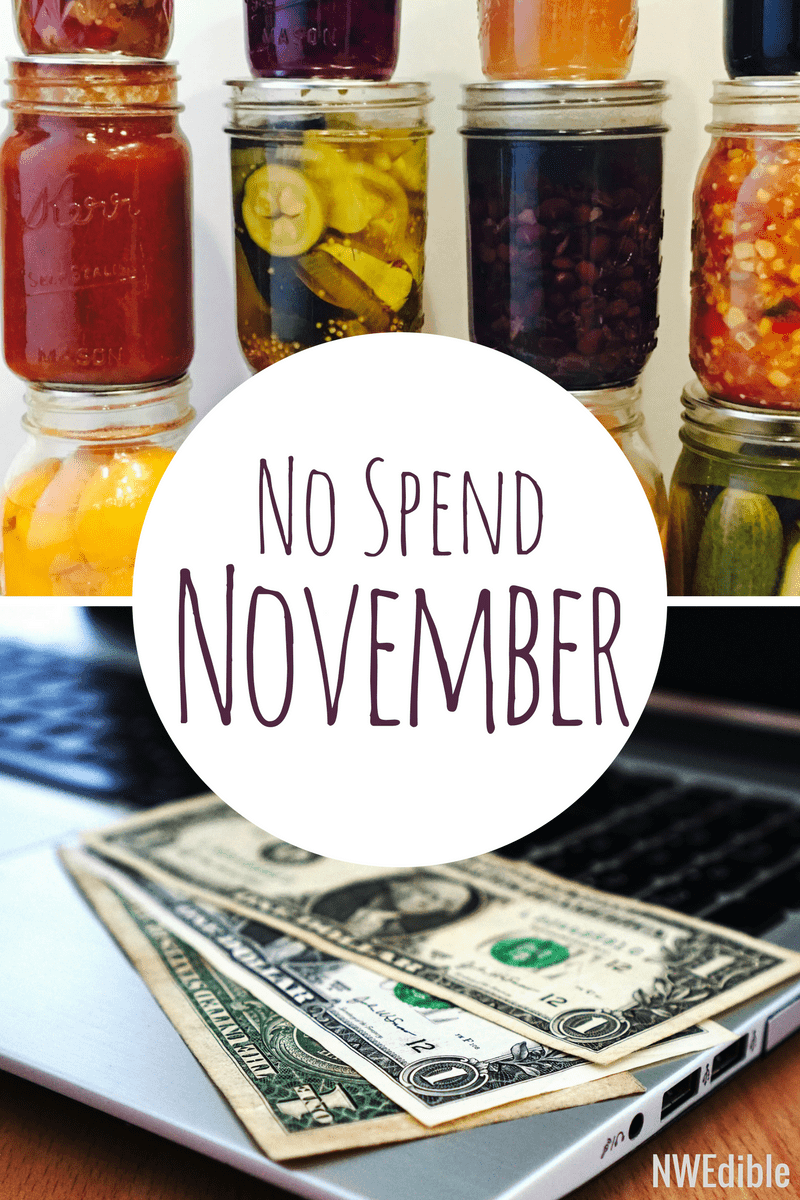 6