I'm reading this quick little book on geopolitics and trends in political economy called "The Retreat of Western Liberalism." Highly recommended, if you're into that kind of thing and want a clearer view of how a world that seems a little topsy-turvy right now got that way.
There's a discussion in the book about job and income growth in the West.
Basically, since the Great Recession, pretty much all job growth has been in the "informal job market" – what you probably know as the gig economy. Think Uber driver, freelancer with Amazon Mechanical Turk or Freelancer.com, Airbnb rental coordinator…that kind of thing. "Formal employment" – typically a job with a single company, set pay and benefits, and fairly regular hours – has "shrunk by 0.1 per cent a year since the 2008 financial meltdown."
Referencing a report from the McKinsey Global Institute, The Retreat of Western Liberalism says (emphasis mine, slightly reformatted for easier online readability):
What McKinsey forecasts for the future of independent work is both revealing and disturbing. By their estimates, each Western household could save an average of 3.2 hours a day by outsourcing work online to odd-jobbers: driving the children to school, running errands, doing the shopping, cooking, laundry and looking after the pets. In total, this would create seven million new jobs.
McKinsey calculates that there is $100 billion of unpaid household work that should be outsourced, which would take up twelve billion hours of work time. It takes two seconds to figure out this would pay just over $8 an hour – considerably below the minimum wage in most of the West. Such a shift would be great for those who could afford it. But it is hardly an inspiring vision of the future of digital-enabled work.
Presumably in this vision of the future, paying someone else to take care of your dog frees up time to work more at your slightly higher paying gig job running errands for someone who does freelance work for slightly more than you make.
It's like that story about the old woman who tells the cosmologist that the Earth rests on the back of a giant turtle.
"But Ma'am," asks the cosmologist, "what is that turtle standing on?"
"He is standing right on the back of a larger turtle, of course!" says the old woman.
"And what is this second turtle standing on?" persists the cosmologist.
"Oh, young man you are very clever, but it's turtles all the way down!"
Oh, you're very clever, young one, but it'll be gig economy jobs, all the way down.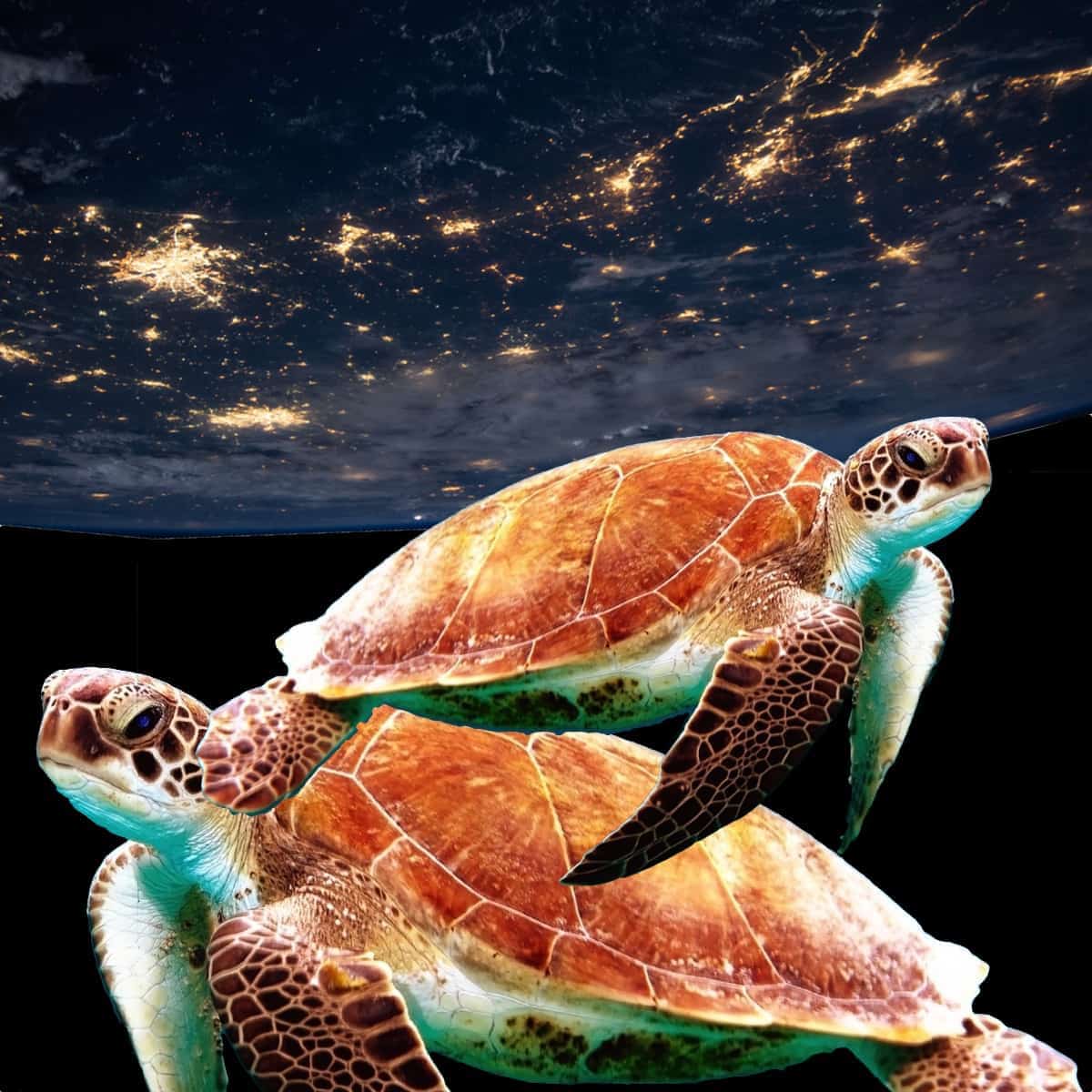 I'm practicing more active reading, which means that when I read books like The Retreat of Western Liberalism, I take very brief summary notes of the key concept or concepts on each page before moving on. My summary note for page 65, where the above referenced quote on outsourcing is to be found, looks like this:
"65. Western homes could save 3.2 hr/day by outsourcing FUCKING LIFE to gig econ."
I understand that there are plenty of people who have no interest in any of the traditional domestic skills. Hell, I'm friends with people who would positively thrive as international digital nomads. No problem with any of that. You do you.
But my public persona is basically cheerleader for things like cooking and gardening and canning. I choose to homeschool my kids. I'm obviously not a neutral observer on the subject of domestic work, and I find the stated arguments in this position rather depressing: that unpaid household work should be outsourced, and that such outsourcing would be great for anyone who can afford it.
Domestic work – from the first haunch of beast roasted over the fire to the first ashes swept out of the cave – clearly has some intrinsic value because it's foundational to our long human history. Family, tribe, culture, home and human self-domestication are all tightly wound to the history of domestic chores. It's just not immediately clear to me that the full complexity of that value is captured in an $8 an hour price tag.
The underlying assumption in these arguments is that, because work in the domestic sphere has historically had very little economic value, it follows that it has very little total value within the context of home, family, society and beyond, and therefore we should all be very eager to turn that work over to anyone else who will do it. There are lots of activities that have no economic advantage but still have tremendous value, especially within the framework of a home and family. Reading to my kids doesn't pay, not one damned dime. But it's tremendously valuable. Going for a walk certainly isn't billable, but time spent on a walk is hardly wasted.
I suppose the counterpoint is: hey, I just want to outsource laundry and cleaning so I have time to go for a walk and read to my kids. Hard to argue with that. I'm torn on this issue myself!
I see a very rough parallel in Social Media, which effectively turned previously non-monetized activities into a tidy profit-making machine. Little personal moments of you, say, sitting down to brunch with a friend or taking your dog to the park or getting pissed off at a political candidate used to just be moments…just your life, with no extrinsic economic value. Just you. Maybe you and your dog.
Enter Social Media and now all those little personal little moments do have an economic value. #SundayBrunch, #Omelete, #ChocolateLab, #DogSelfie, #GiantMeteor2016, #FakeNews transforms moments of your life into content. A massive user-generated content stream (your life moments, plus hers, and his, and theirs, all bundled together) allows Facebook etc. to sell ads that target your eyeballs. And because Facebook knows everything about you, those ads are very effectively targeted. In fact, your eyeballs were worth $15.98 to Facebook in 2016.
That's great for Facebook (or Instagram, or whatever the kids are using these day). Maybe not necessarily so great for you. Excessive use of social media actually makes us less social, has a damaging impact on mental health, and contributes to an echo chamber environment that fractures shared reality into ideological cesspits.
What's excessive? I can't really answer that. But users spend an average of 50 minutes each day on Facebook's social media properties (Facebook proper, Instagram, and Messenger – WhatsApp is tallied separately). "That means more than one-sixteenth of the average user's waking time is spent on Facebook," according to the New York Times.
But hey, it seemed like a good idea at the time.
To run this social media analogy out, further outsourcing the minor domestica of life that was previously mostly insourced certainly has advantages, but might there be some knock-on consequences we can't yet predict? Increased class and income division, increasing political tension over cheap labor, increased potential for labor exploitation, decreased family unity, a consumption-treadmill that's even harder to exit, and (paradoxically) additional life complexity all strike me as possible drawbacks.
I don't know. I could be wrong. I remember having a conversation with an Indian friend ages ago. He was explaining that the ethic in India is much more about giving small "gig" or service jobs to people whenever you can, because the population is large, labor is inexpensive, and the class and wealth divides are dramatic. So culturally it would seem rude to DIY something if you were well off enough that you could afford to pay someone else to do the job for you. That would be like hoarding. Therefore the pro-social action is actually to hire out as many tasks as you can afford to.
Perhaps my concerns about increased domestic outsourcing are really just a cover for a deeper fear that it's wage stagnation turtles all the way down for the US middle class.
In any event, I'm not convinced that maximizing the share of a person's life that falls within the purview of formal financial exchanges is necessarily a good thing. What's next? Monetize your family? Maybe rent your kid a fake dad?
Oh wait, that's actually already happening.
I'd love to know your thoughts. Everyone gets tired of folding laundry and doing dishes sometimes. If you could outsource all the domestica of your life, would you?
3