This Walnut Lemon Pesto has become my go-to pesto recipe in late summer when the basil is huge and really needs to get cut back before it flowers.
While I adore a classic pesto, this version has a few advantages over the traditional pine-nut & parm variety.
First, it's way cheaper to make. No $25-a-pound pine nuts or 24-month aged parmesan make this more of a pantry-staple-type pesto.
Second, the lack of parm makes this dairy-free and vegan-friendly, which is nice for those who eschew the joie de fromage.
Third, the simpler (but delicious!) flavor profile makes this pesto a good match for seafood, chicken or pork, vegetables and any number of starches. I've used it as a sauce for salmon and as the base for basil salad dressing and so many things in between and it's never gone wrong.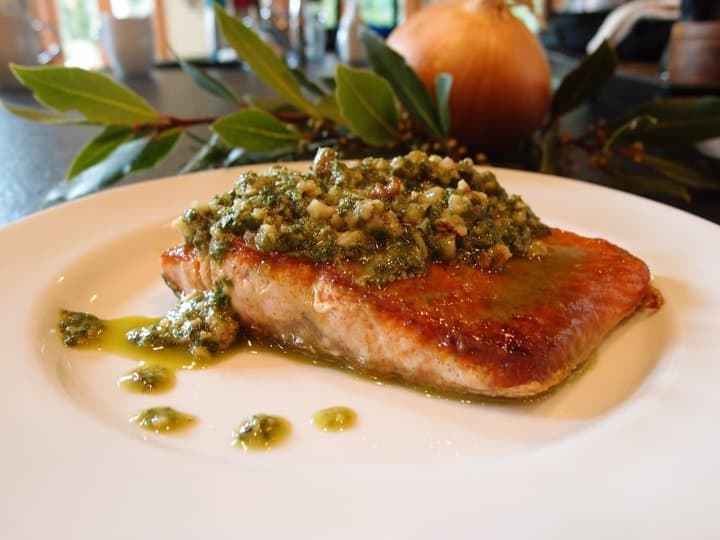 General pesto tip: do all your chopping in a food processor. Unless you don't have a job or kids….then go ahead and get all zen with your cutting board and chef's knife if you want.
I chop all the ingredients in my food processor more-or-less separately and then combine it in a large, separate bowl. This gives me better control over the consistency of the finished product.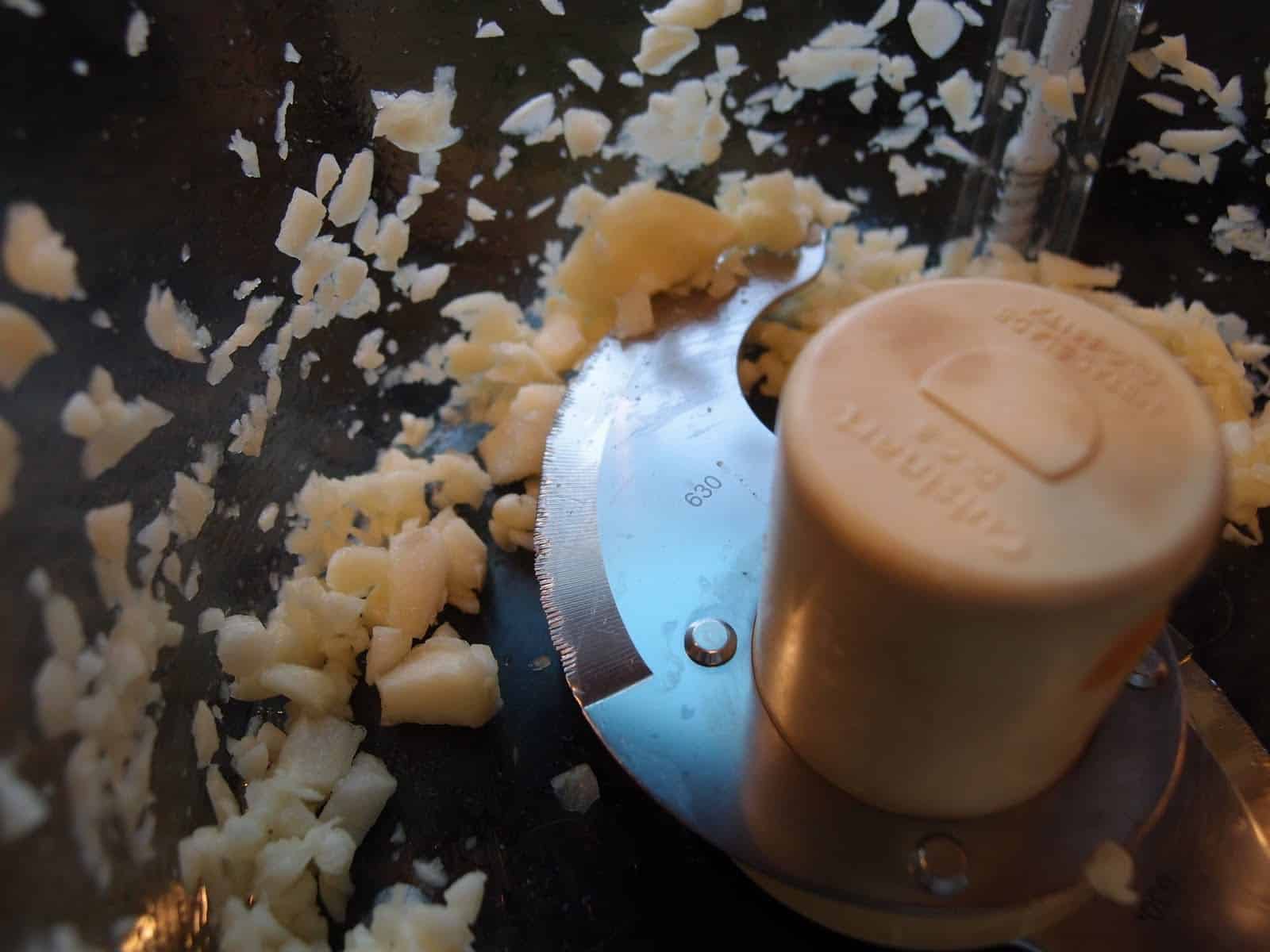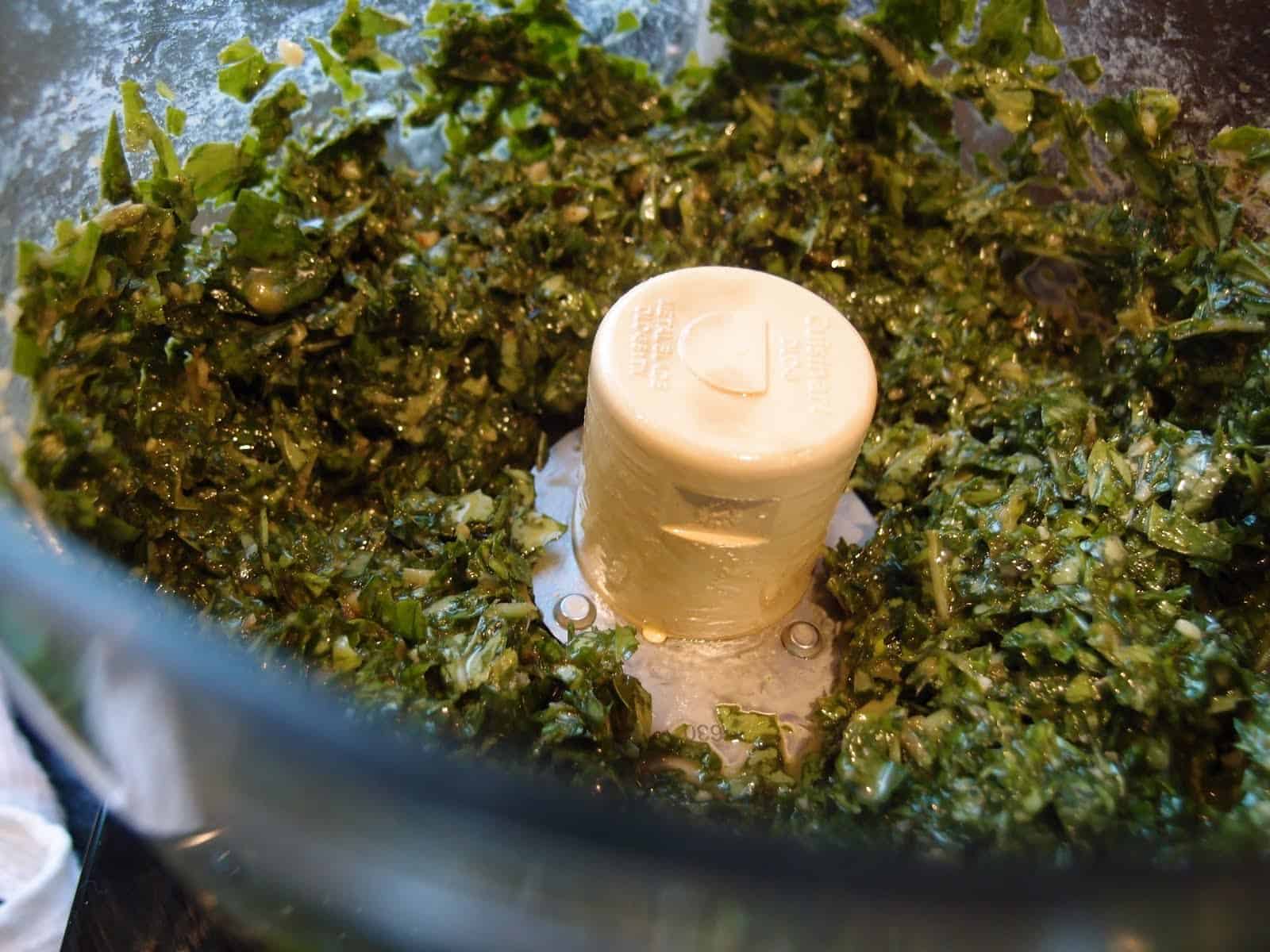 Walnut Lemon Pesto
Makes about 7, half-pint jars (recipe can be halved)
Ingredients
20 garlic cloves (adjust to taste and based on the size of your garlic cloves)
4 cups walnut halves
1 pound fresh basil leaves, rinsed and patted dry if necessary
2 cups good quality extra virgin olive oil (I break out the good organic stuff for this)
1/2 cup freshly squeezed lemon juice, or more to taste
zest of 2 lemons
2-3 tablespoons kosher salt, or to taste
Method
One at a time, process the garlic and walnuts in a food processor fitted with the metal blade. Process the basil and oil together, working in two batches if necessary, so the basil chops easily. As each ingredient reaches the consistency of coarse bread-crumbs, transfer it to a large bowl.
Add lemon juice and zest to the pesto mixture, and season to taste with salt and additional lemon juice if necessary. Stir together very well.
When the pesto tastes just right (go ahead and "taste" 5 or 6 huge spoonfuls to determine that it's just right), transfer it to clean half-pint jars, drizzle a bit of olive oil over the top, and lid the jars.
Label jars and store for months in the freezer.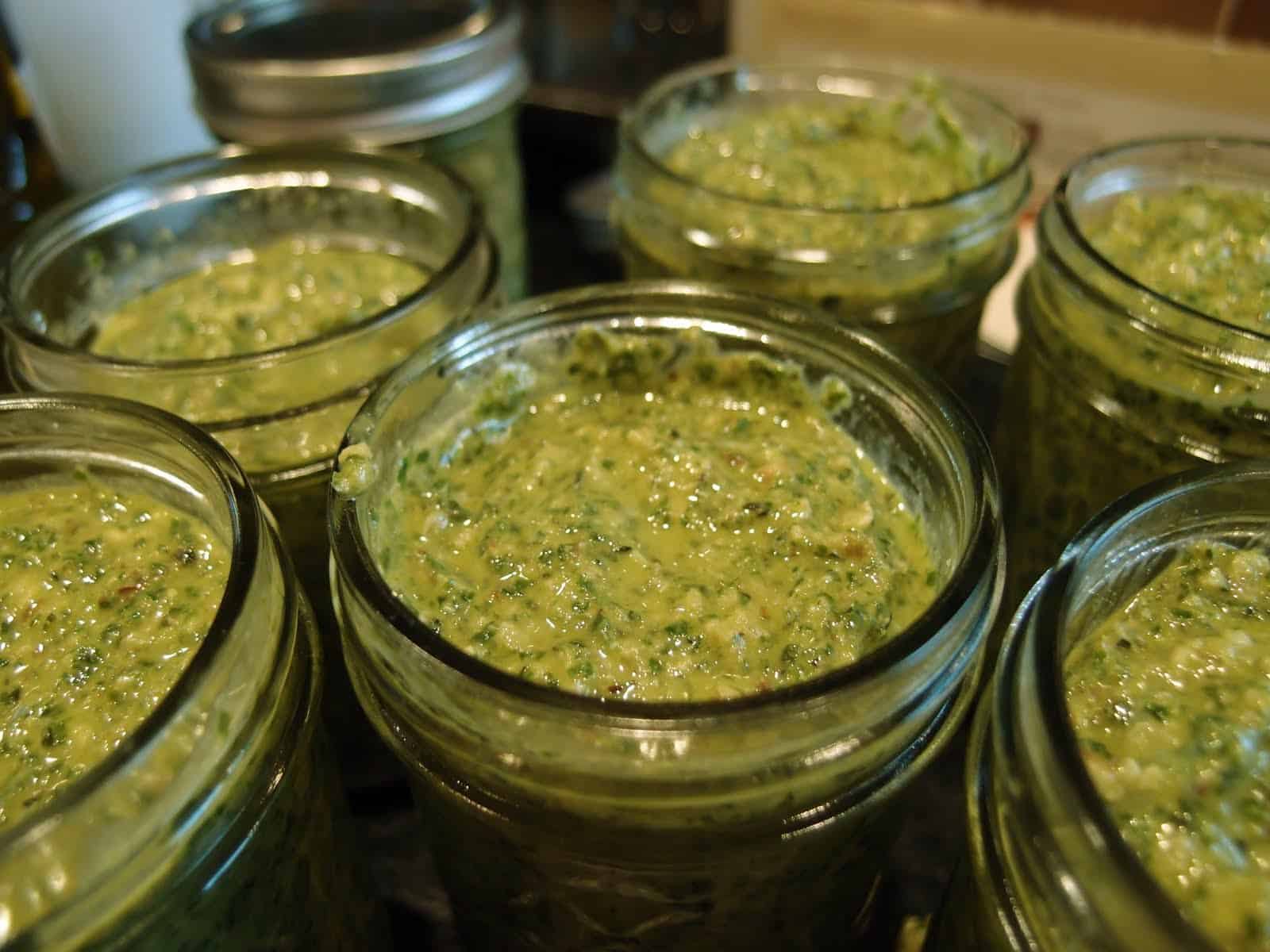 Pesto Variation Options:
Play around with ingredient amounts a bit. Discover your own house pesto variations. Here's some ideas to get you started:
Use spinach, arugula, parsley or "exotic basils" in place of some or all of the basil. (Think if you grew a pound of lemon basil for this recipe…lemony yum!)
Substitute almonds, cashews, hulled sunflower seeds or pumpkin seeds for some or all of the walnuts.
Add parmesan or romano cheese to the pesto (this would bring it closer to traditional). If you add cheese, you will need less salt.
How do you like your pesto?
1