Living life is a bit like climbing a giant mature oak tree. We start at the base of the tree, and the entire canopy is spread out above us. Every path is open. As we climb higher, some options shut behind us. Take the left branch and you cannot take the right branch.
Oh sure, sometimes you can drop down a bit and backtrack, or perhaps swing sideways from one limb to the other, but for the most part, progress means upward momentum, and making a few key decisions as you pick your way through a canopy of choices.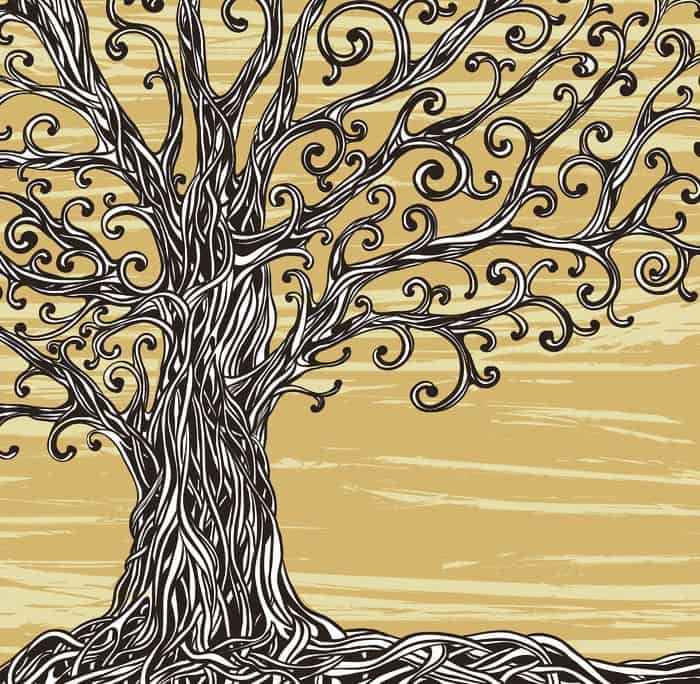 Last week my friend David wrote a blog post about the key moments and decisions that have dramatically shaped his path in life. David was inspired to write his post by yet another blogger – a personal finance writer, Mr. 1500, who called these key moments his "Serendipity Days."
Consideration of our own personal Serendipity Days is a concept that immediately resonated with me and many readers of both David and Mr. 1500. If you think back along the path you've picked through the great canopy of choices and events in your life, what are the moments that have disproportionately shaped who and where you are now?
Here are mine, in more or less chronological order.
My Serendipity Days
1. Realizing in 7th grade that everyone was so worried about what people thought about them that they didn't have time to actually worry about me. Nipping that natural teenage narcissism in the bud and realizing no one actually gave a shit about me was incredibly liberating.
2. At 16, tracking down and winning several thousand dollars in scholarship funds that allowed me to travel to Japan and live near Kobe for a summer. This is the experience that taught me that bureaucracy only exists to challenge creative people to find more interesting solutions.
3. At 20, meeting the man who I would marry. A good life partner makes all the difference, and I couldn't ask for a better one than Homebrew Husband.
4. Having my first baby quite young. I was 24. Every day I am grateful that I became a first time parent in the pre-mommy-war days.
5. Deciding to start a garden. I'm not really sure where I end and my plants begin anymore.
6. Teaching myself to swim as an adult so I could do triathlons. I grew up as a smart, fat, non-athletic kid, and didn't see myself as the kind of person who did stuff like that. Proving myself wrong changed my life and my body fat percentage for the better.
7. Deciding to start this blog. So much reward. So much frustration. So much opportunity. So much WTF, internet? So much having to own my own perspective publicly.
8. Having my second child and the ugly, untreated-for-far-too-long postpartum depression that followed. I came through depression a far kinder, more empathetic person than I went in. Daria is still my spirit animal, though.
9. Losing effective binocular vision for a couple months because of a difficult recovery from eye muscle surgery. Fucking terrifying. I couldn't stand up without the world swirling around me into major vertigo. I couldn't walk in a straight line without holding onto the wall. It was much like being falling-down drunk without any of the fun parts of drinking. Amazing how much perspective there is in not being able to see properly, though.
10. The AHA! moment of learning about the Mr. Money Mustache philosophy of early retirement and better living through badassity. MMM makes financial freedom so simple – earn more, spend less, put the difference into Vanguard and when you have 25 times your annual expenditures, you're free. (As with so many things in life, simple doesn't mean easy.)
I'd love to know what some of your Serendipity Days are – leave a comment with a few that pop into your head. Or, if you're a blogger and also feel moved to write about this, please feel free to share a link to your own post below.
0