Once upon a time, long, long ago, a new-ish blogger with more mason jars than readers heard about an amazing thing called a Kickstarter. A Kickstarter, the blogger learned, was a way for individual people to directly support entrepreneurs with really awesome ideas.
The very first Kickstarter the blogger ever heard about was for a brand new lid that turned any mason jar into a leak-free pouring device. The lid was called a reCAP, and it was designed by a lady named Karen who just wanted to make, shake, pour and store her salad dressing in one convenient jar.
"Shut up and take my money!" yelled the blogger, hurling her financial support at the reCAP Kickstarter as fast as the credit card company would allow.
Months later, an big bag of reCAP Mason Jar caps arrived in the blogger's mailbox – a thank you from Karen for the blogger's Kickstarter pledge. The blogger fell in love with the caps and soon found them indispensable. She discovered the versatile reCAP pour caps could be used with everything from dish soap to coffee, fermenting vegetables to olive oil.
The blogger told everyone she could that the pour caps were awesome!
After several years of hard work, both the blogger and the little mason jar lid company had grown much bigger. The blogger had way more readers and Karen had hired extra people to keep up with the growth of reCAP, and to bring more functional mason jar accessories to market.
But the blogger always remembered how great it felt to help an entrepreneur with a great idea succeed, and Karen always remembered how much support the blogger had given her in those early days. And they both still really loved mason jars.
And that, ladies and gentleman, is the story of how reCAP came to be a sponsor of this blog, and why and I am so happy to bring this mason jar accessory giveaway to you today.
It's always easy to endorse something you're already using the hell out of. Here's a snapshot of how the original reCAP Pour Caps get used in my life. I just walked around my kitchen, rounded up these jars, and took a few pictures. I really do use these caps all the time, every single day.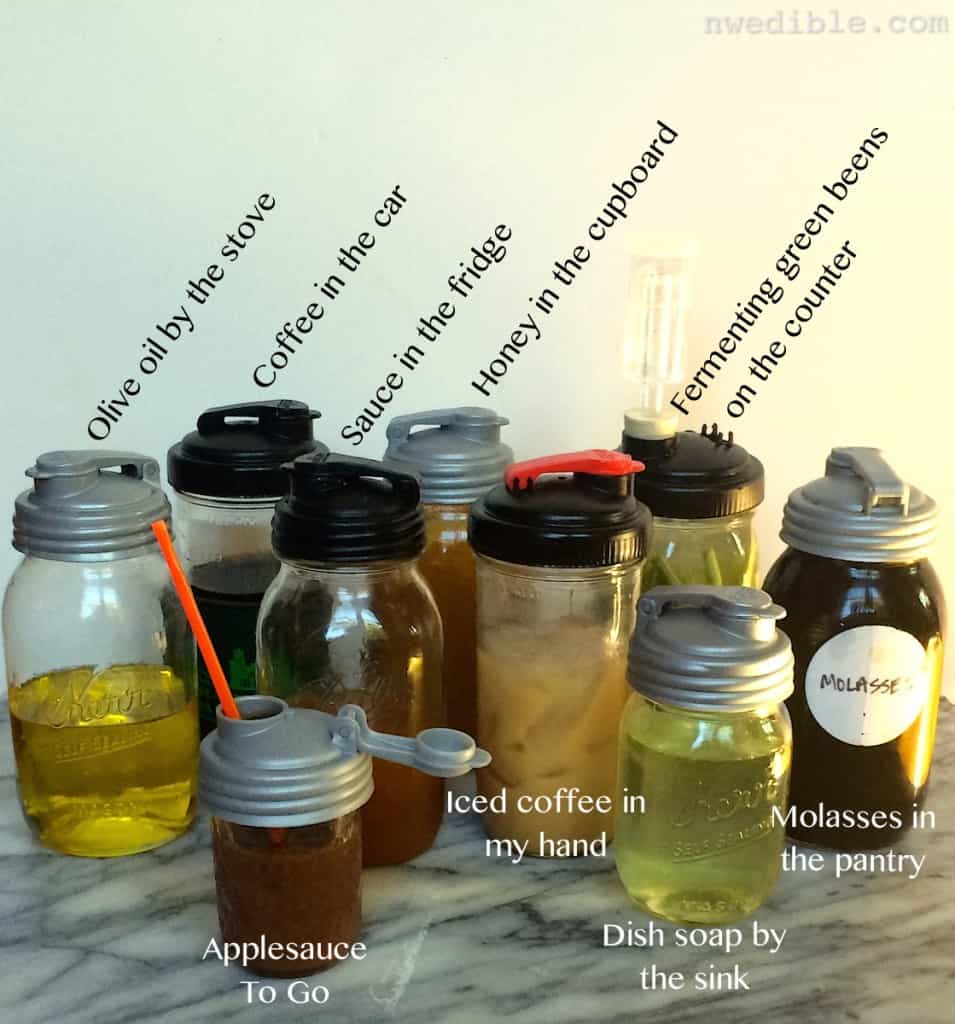 My son will now demonstrate how I use a Pour Cap to turn half-pints of applesauce or pearsauce from the pantry into leak-free to-go snacks for my kids.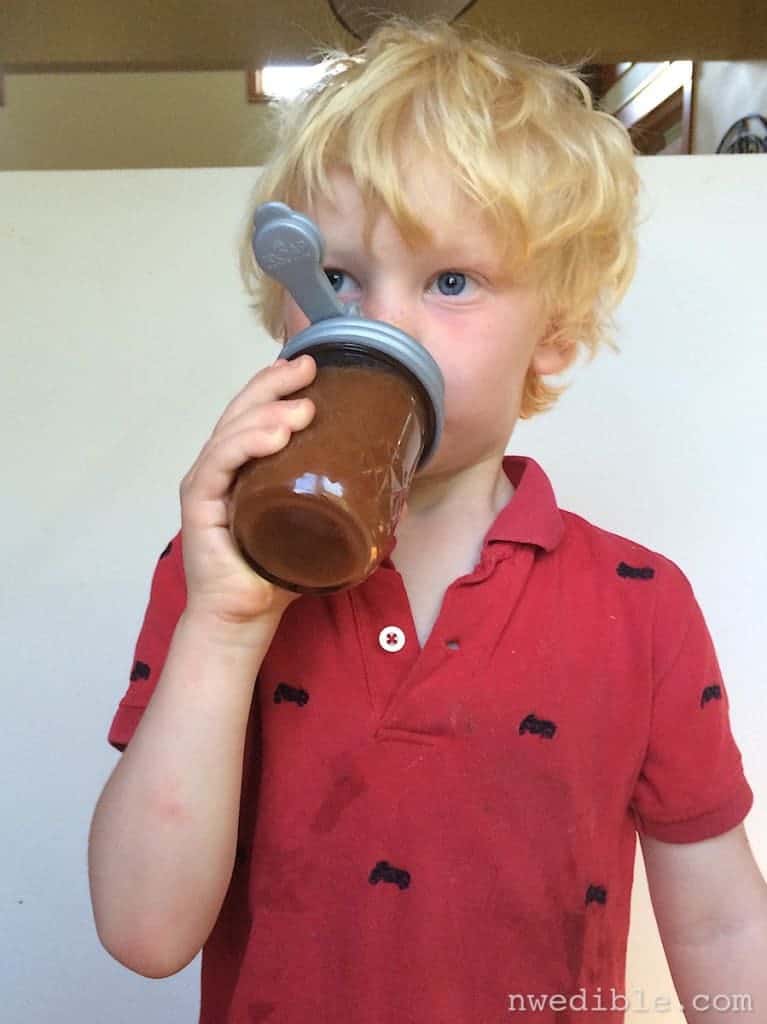 I was inspired by those fruit squeeze packs that are so popular now. They let kids drink their fruit purees. I loved the drinkable fruit concept, but hated the waste and crazy expense associated with the disposable packs. The Pour Cap makes a DIY equivelent easy.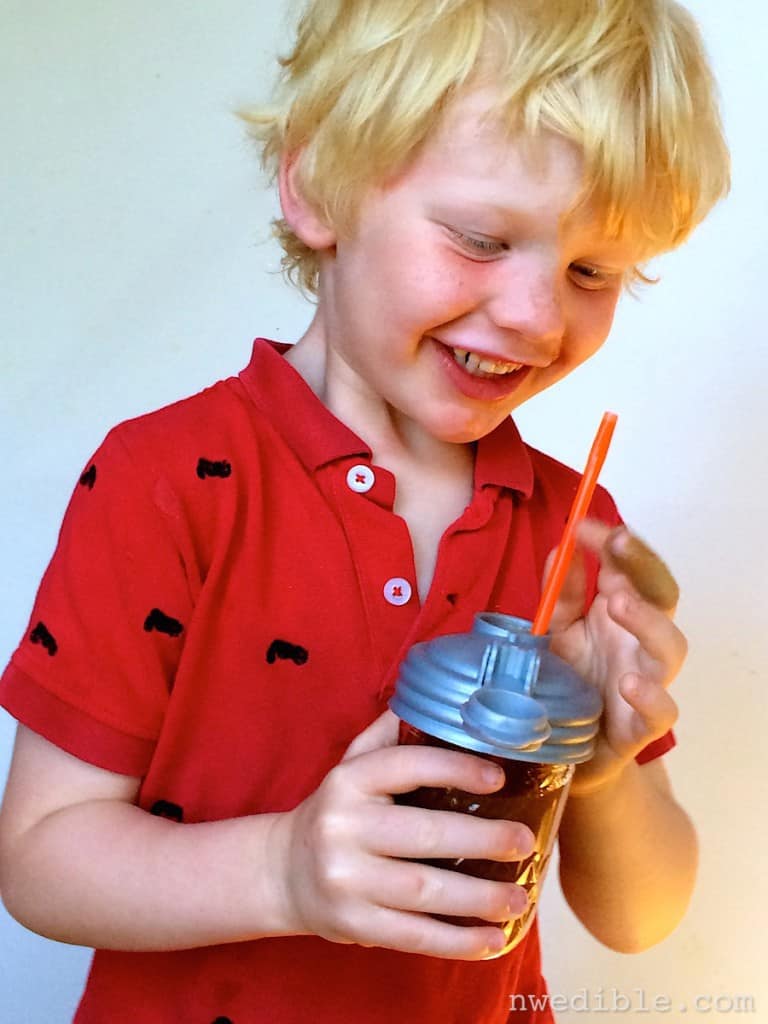 Long-time readers already know that I press a reCAP and an airlock into service as a fermentation lid for lacto-ferments.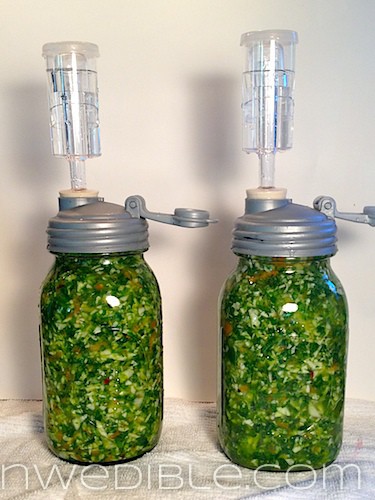 My go-to water bottle and hot drink holder these days is a mason jar with a Pour Cap. After our latest round of metal thermal mugs sprung leaks, I opted not to replace them. Now, when I want to keep my coffee or tea hot, I use a Pour Cap, a pint-mason jar and a koozie I slide over the bottom of the jar. That keeps my coffee warm very effectively.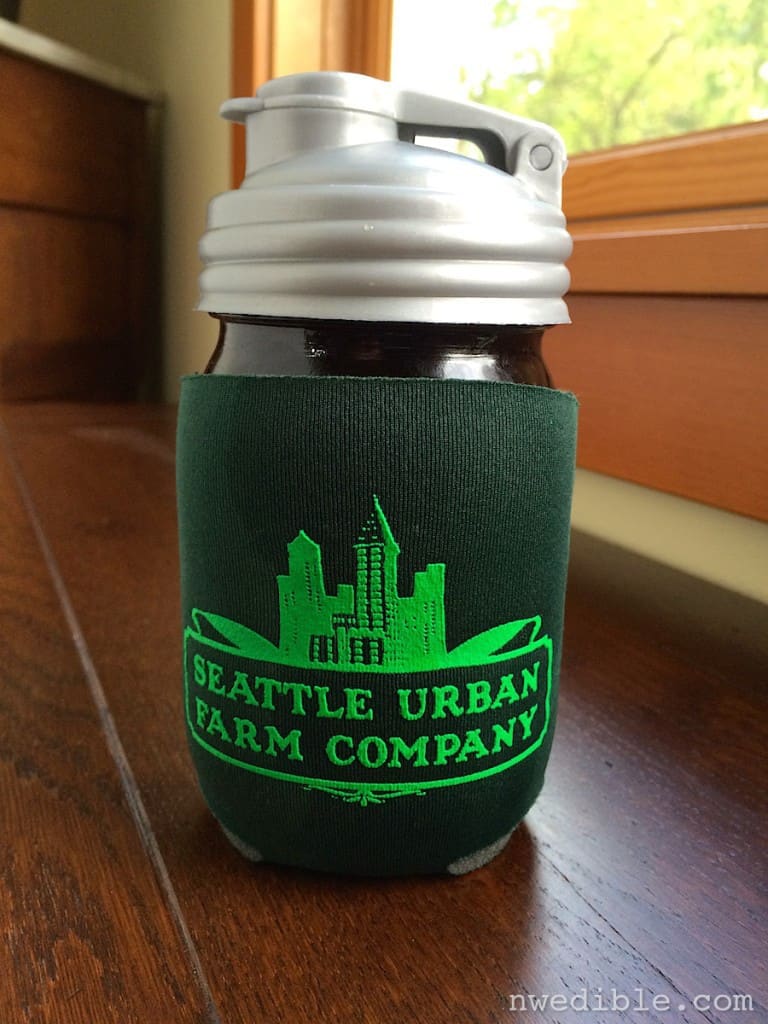 Pretty much what I'm saying is, without reCAP it's entirely possible I would die of dehydration and/or caffeine withdrawal.
Introducing Flip Caps
Karen and the reCAP team recently launched a new product line, the Flip Cap. The basic Flip Cap is a secure lid for regular-mouth mason jars. The top flips open to give you wide-access to whatever is in your jar. There are also accessory screens that snap into the Flip Cap and turn it into a shaker cap, and a counter ring so you can keep track of the age of your mason jar contents.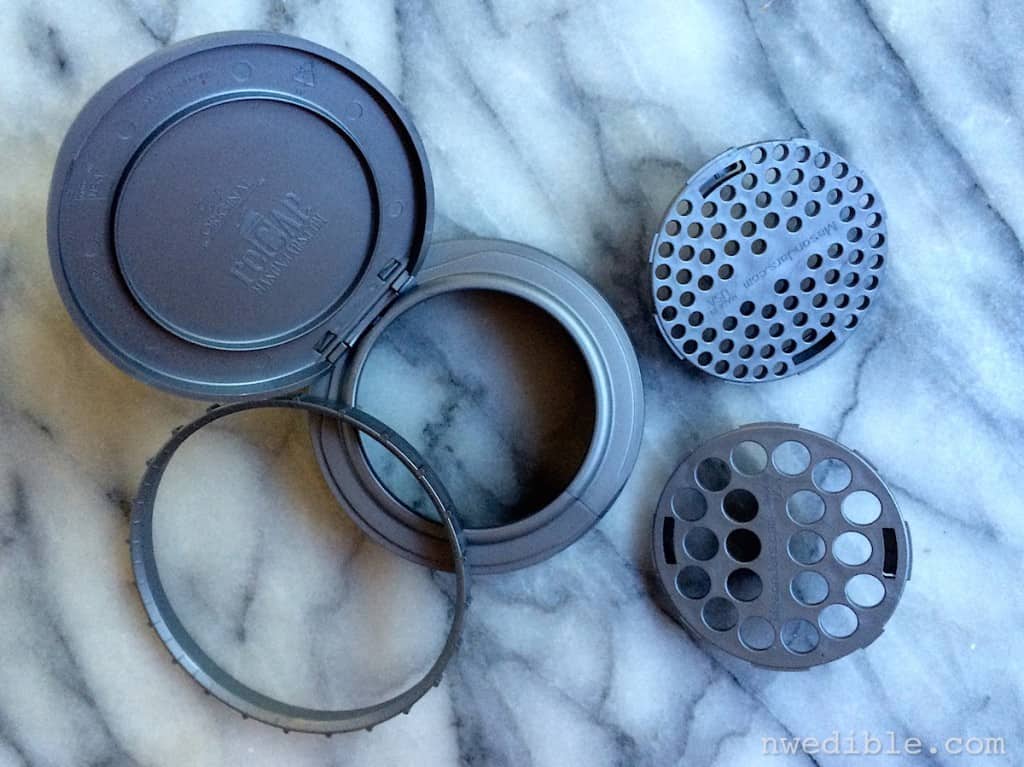 Maybe I'm biased as a parent, but the Flip Lid has got "snack time" written all over it. Fill a jar with some nuts, dried fruits, and maybe some chocolate chips for a DIY trail mix, then top the jar with a Flip Cap for super easy snacking.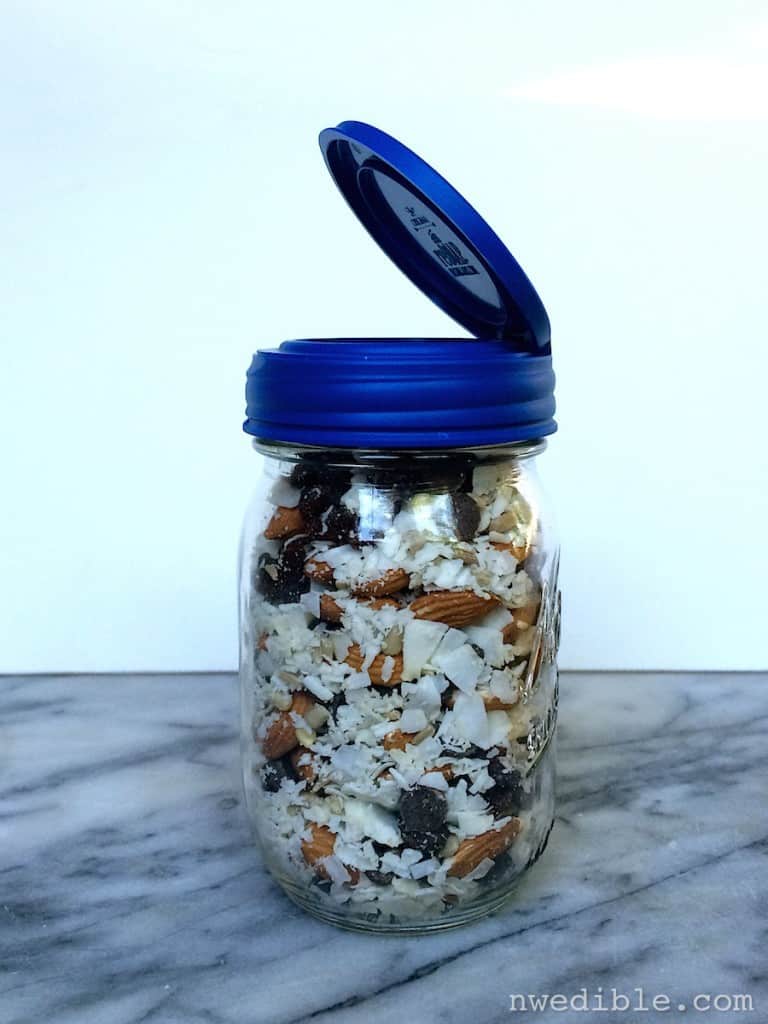 The shaker screens add extra functionality for spices, grated cheese, coarse salts, cleaning powders and more. The screens just clip in, so you can add or remove them from the Flip Caps as you need.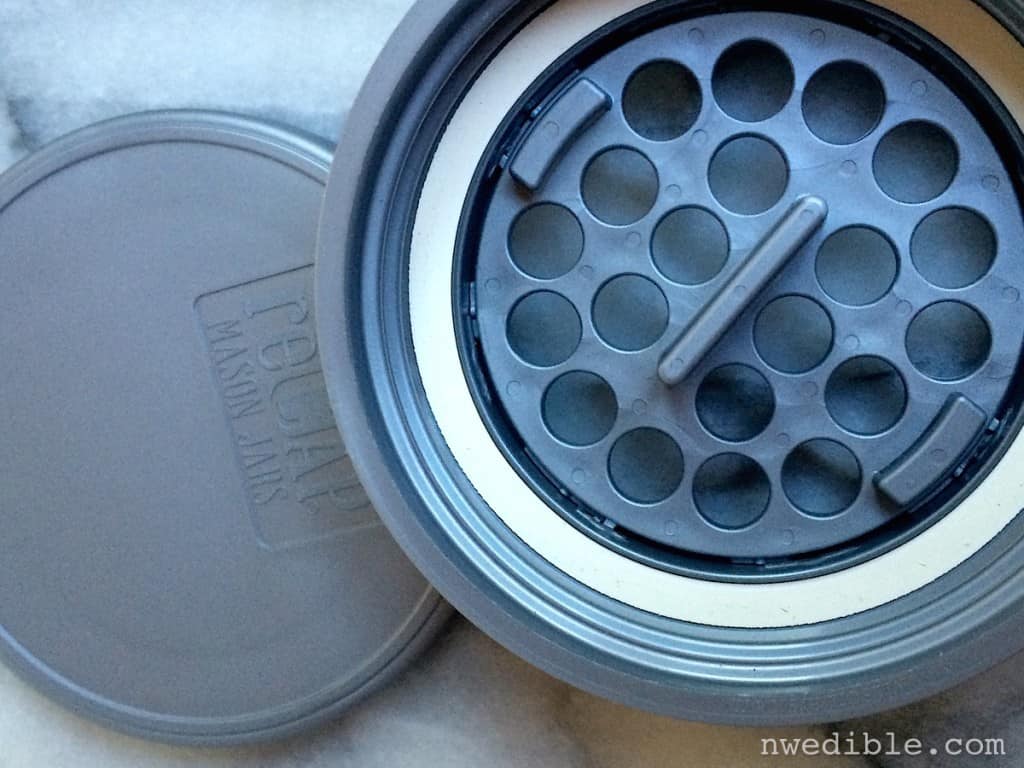 Once the shaker insert is popped into the Flip Cap it's very secure and can't be shaken out of the lid.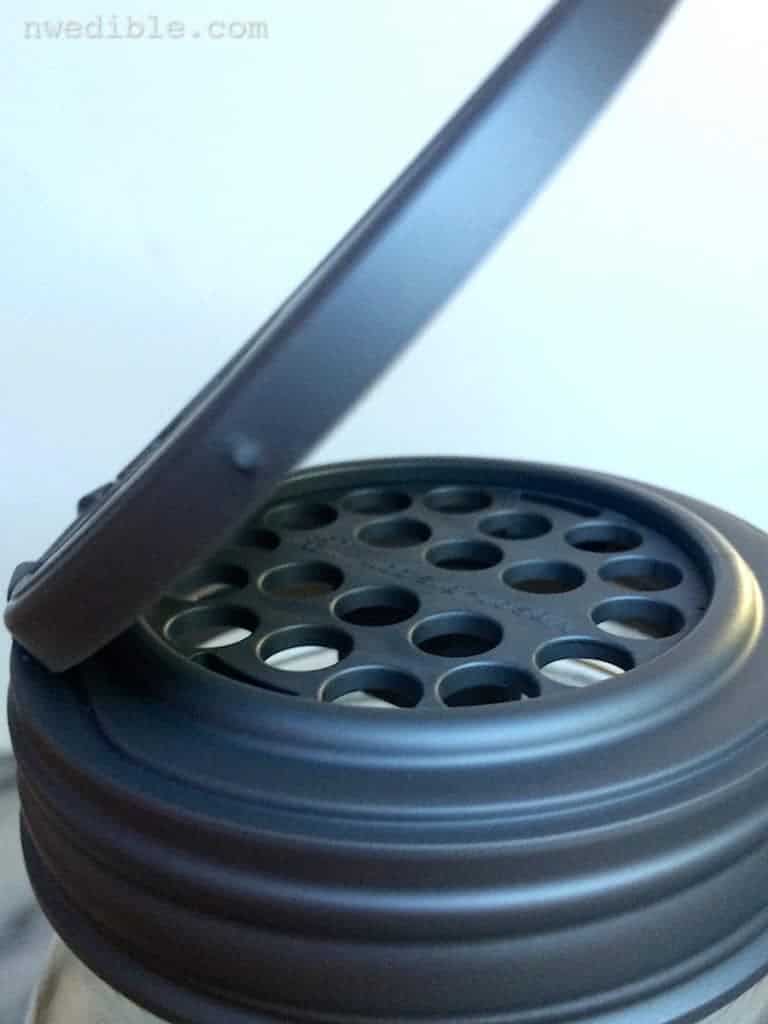 I make my own scouring powder by mixing equal parts baking soda, borax, and kosher salt with citrus essential oils. The reCAP Flip Lid with the shaker screen is perfect for storing and using this cleaner.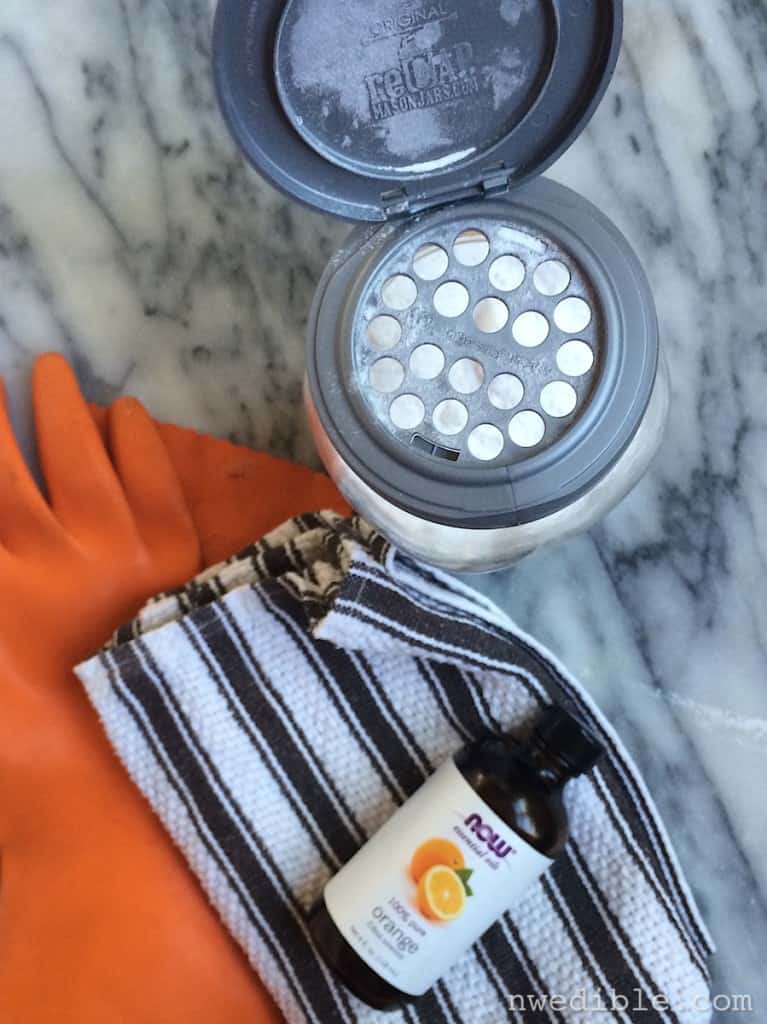 Fitted with the smaller shaker screen, the Flip Lid is perfect for homemade spice blends, like my Citrus and Spice Seasoning Salt.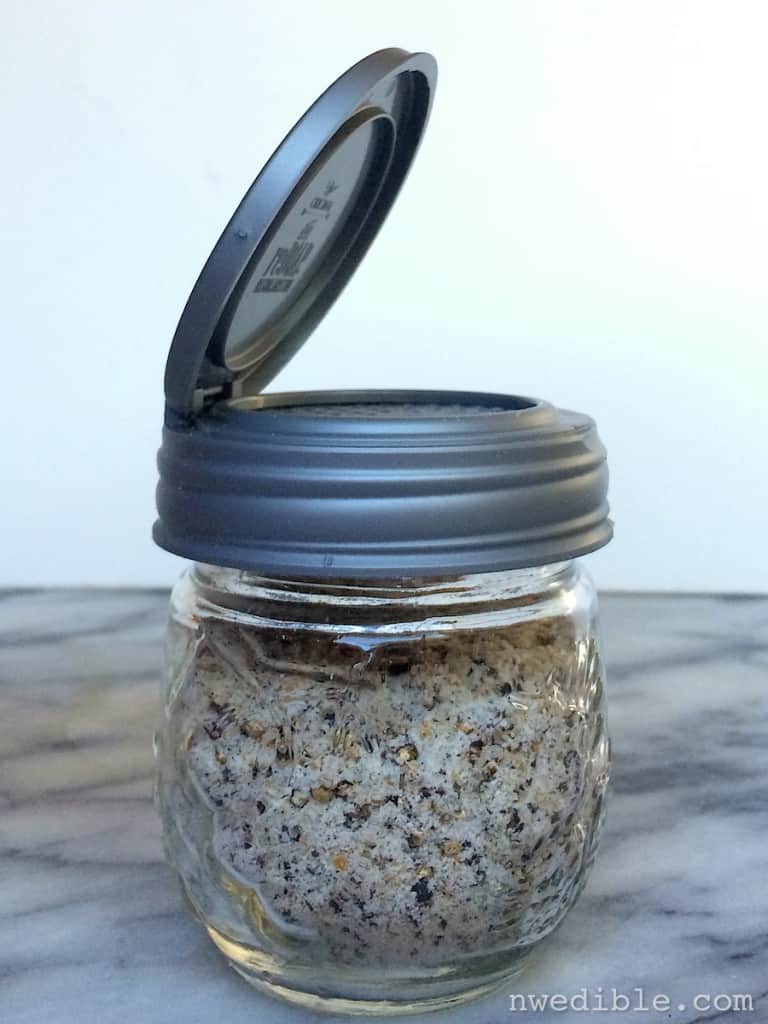 Just the right amount of yummy flavor escapes.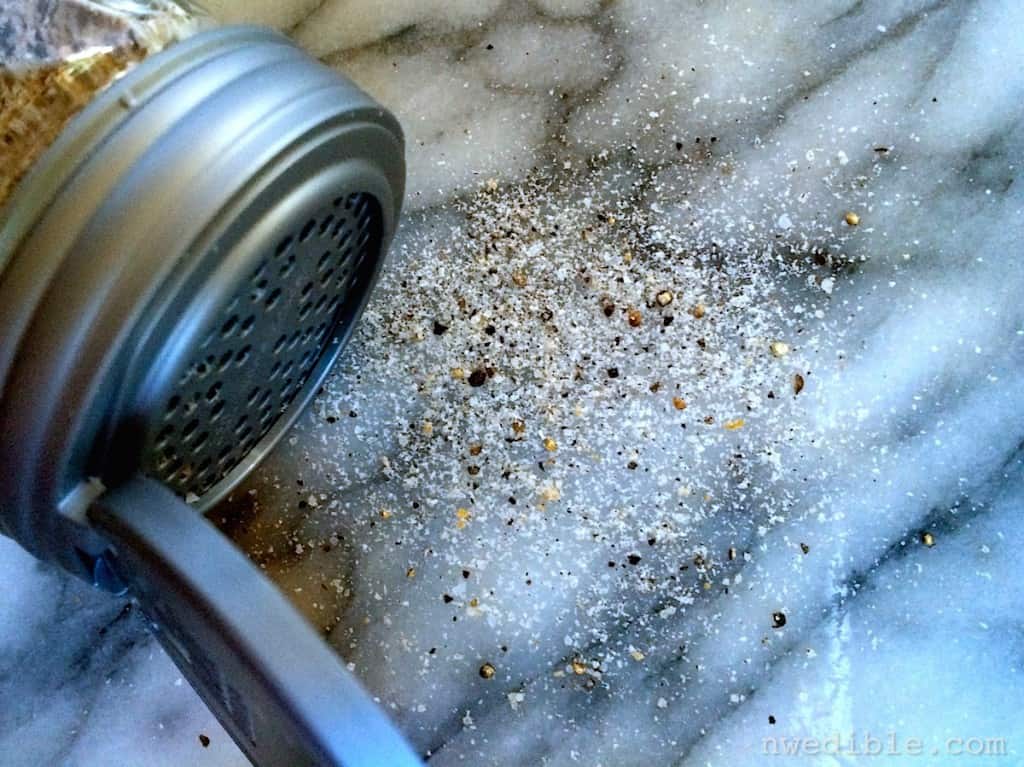 My verdict on the new reCAP Flip Cap? Well designed, functional, flexible, and like all reCAP products, BPA-free and made in the USA. The snap-in shaker screens are fantastic. The only part of the Flip Cap package I received that won't be pushed into constant use in my home is probably the counter ring. Most of the things I will use my Flip Caps for will be dry-goods with long shelf lives. I am, frankly, just not organized enough to keep track of the best-by date for stuff like that.
ReCAP Mason Jar Accessory Giveaway
My friends over at reCAP want you to be able to try their range of cool mason jar accessories. So, they are giving away a reCAP variety pack worth over $50. One lucky winner will receive one each of the following:
To enter to win this complete kit of reCAP accessories, just leave a comment below telling me how you will use the new reCAP Flip Caps – with or without shaker insert – if you win. That's it!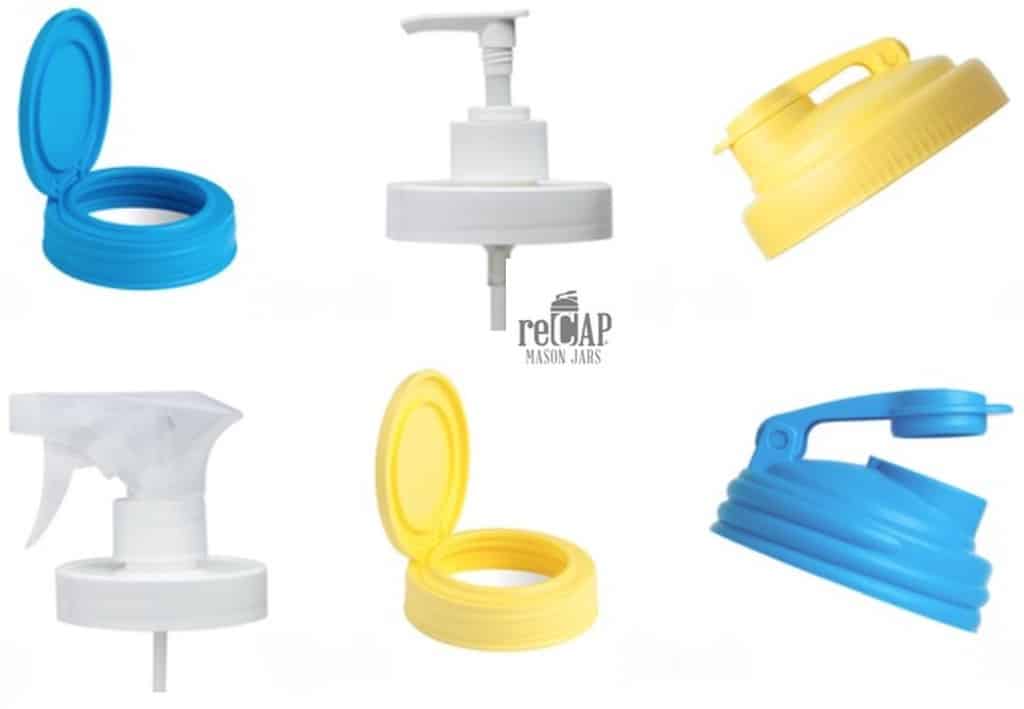 The Fine Print
This contest is open to US residents only.
Contest closes 8 pm Pacific time, Monday July 27th 2015.
Winner will be notified by email and shall have 48 hours to respond to claim their prize.
I am proud to have reCAP Mason Jars as a seasonal sponsor of this blog.
Good luck!
1