When the USS Enterprise is in a big ol' space battle, there comes a point where Captain Kirk, or Captain Picard or whoever is sitting in the big chair, has to "direct all power to the shields."
Everything else gets sent into reserve-power-mode: lights dim, warp speed is out of the question and the photon torpedoes might as well be phasers set on stun. All energy is being given to the shields. Because that's how they protect the ship.
All my emotional energy has been given towards shields these past few days.
I wasn't going to talk about this, but then I thought – meh, fuck it. I'm constantly answering questions and teaching and thinking about how I can give to my readers – I can ask for a little payback – a little take – and put up a post where I just rant and vent and talk my shit out.
There are moments when I really hate blogging. I mean, moments where I come this close to hitting "delete" on my entire Facebook page and throwing my laptop out the window.
You know why? It's not because I don't like writing (love it), or sharing on Facebook, or the weird technical side of maintaining this website.
It's because some people are just douche-waffles. Not many – most people are great – but it doesn't take a lot of shit in the pool to ruin the swim for everyone, does it? There are mean, petty, crazed-by-righteous-anger or owned-by-petty-hate people out there and I despise that this blog makes me vulnerable to them.
I know this goes with the territory – ah, yes, the ubiquitous internet troll – because apparently we've become a people who expect responses that couple Klan-member-esque levels of divisive hate with Kindergarden-level grammar and spelling served up with everything. Got an opinion? Apparently you should feel totally reasonable presenting your opinion in the form of a personal attack – everyone else does. Maybe throw in a good racial slur or the word "fag" for good measure, because this is the internet. Go ahead, be an asshole! Everything is anonymous anyway!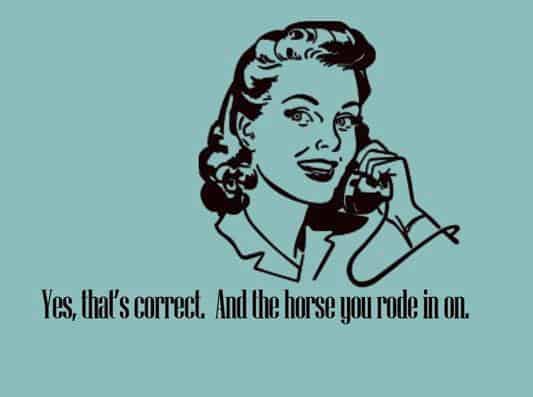 My friends tell me "the wind blows hardest at the top of the mountain," and "they are just looking for an audience so you should be flattered you are big enough to get those comments," and other very sage advice that somehow fails to change my heart.
See, I really hate waking up to emails, comments on my blog and Facebook posts on my page that express gleeful joy at the idea of disemboweling me (true story, happened last week). I hate the emotional drain of having to bounce back from people who go out of their way to let me know how eager they are for me to die (that was this morning). I'm not keen on being called a "vile sadist wretch of a so-called human" or a "cold heartless bitch" (both direct quotes) and I particularly loathe that time and mental attention that should go to my husband, or kids, or garden gets syphoned off to dealing with these assholes.
Even if the time this stuff takes is just clicking "delete" and "ban user" on Facebook or "unapprove" under the comments section of my blog's administrative panel, I'm left to manage my own emotional reaction. And while "just ignore it" and "you can't control other people" is exceptionally good advice, it's not always so simple.
I am far, far less tender-hearted than I used to be about this kind of thing. I used to internalize every criticism because I just wanted to do a good job as a writer and as a teacher and as someone who shares information. I was open to hate because I was open.
Now? Well, let's just say it takes a lot more to rattle me than it used to. My skin is, ever so slowly, thickening.
But growing thicker skin doesn't happen overnight. At the beginning of spring, if your hands have grown soft from a winter of living inside, and you pick up a rake or a hoe or a shovel and spend hours preparing soil or raking bark or something, you don't end up with thick, strong calluses on your fingers – you end up with blood blisters. Push it too far and you just end up wounded.
And so it is emotionally. My ability to withstand this kind of bullshittery has developed in response to experiencing it. And while your run-of-the-mill trolling and criticism doesn't affect me at all anymore, dramatic upticks in the levels of hate still cause the emotional blood blisters until I can adapt, process, move past. And in the meantime I protect myself from the onslaught of hate by directing all energy to the shields. As if I have time to practice my dedicated non-attachment when the kids need lunches packed. Damnit, Jim I'm a gardener, not a monk.
The thick skin comes at a cost. For me, because this isn't a job, this isn't an obligation, this isn't something I get paid to put up with – I find it hard to find the enthusiasm to be open, to compose posts, share ideas and build community, when I am so busy inside, closing myself off, walling things off.
The truth is, I don't really know if I'm cut out for this. Part of this culture that I am a part of – this online culture – it sickens me. Having this noisy, braying rabble spew their pathetic, impotent hatred at me for no reason other than that I'm here – I'll admit it knocks me off-course in a way that might make it impossible for me to truly last online. Being just the latest human being who gets turned into a people piñata for the entertainment and amusement of others – well, it's not really what I was going for when I started this blog to teach people in my own hometown when to plant their cabbages.
Knowing I'm just one of hundreds or thousands of bloggers dealing with the same shit right now….that doesn't make me feel some kind of rah rah solidarity, it just makes me feel discouraged.
Don't get me wrong, this isn't a cry for atta-boys. I don't need to be lifted up, or told nice things. I'm not depressed, I'm just tired, so very tired. I know how supportive and awesome and amazing you, my real, regular readers are. I know, I do. And I appreciate it so much and I thank you.
There are moments when dilution is the only solution – and so I'm going to stop trying to protect you guys from my "professional problems," and from the reality of what it sometimes costs me to pay-to-play here as your friendly local blogger. So I'm leaning in to you, I'm diffusing this off my shoulders through good old fashioned bitching, not by rising above.
In fact, fuck rising above.
Yeah, right now, I'm not going to pretend that I'm all Zen Cool about random strangers wanting me dead. I'm not going to "let it go" and "not hold on" and all those other namaste things that I've been trying to do because that seems like what I should do. Nah, for a change I'm just going to let myself feel good and pissed-off that sometimes the douche-waffles show up and poop in my goddamned pool.
My friend told me a great thing the other day. She said, "Oh when people ask how it's going, I just say 'F.I.N.E.' and leave it at that. Of course, F.I.N.E. is an acronym for 'Fuck, It Never Ends'"
So how are you doing? Me? Oh, I'm F.I.N.E. Thanks for asking.
3