I think we need to add a new term to the general lexicon. Stress-induced Seed Acquisition Syndrome. SSAS. We can pronounce it like sass.
SSAS is closely related to other Homestead acquisition and purchasing disorders, such as:
Chicken Math Delusion Syndrome (CMDS) – the belief that your 4 x 8 foot chicken coop can totally handle 24 new chicks this spring.
Mason Jar Hoarding Complex (MJHC) – the feeling of persecution that develops if someone suggests perhaps 1400 mason jars is too many.
Fruit Gleaning Codependency (FGC) – the inability to say no to a free harvest, no matter how little time you have to tackle 400 pounds of someone else's plums.
Seedling Acquisition Overwhelm (SAO) – the realization that you went to the spring plant sale and bought 5 trays of seedlings and have nowhere to plant them because you've already started enough of your own plants to fill 125% of your available garden space.
I am a victim of Stress-induced Seed Acquisition Syndrome this year. I've asked myself hard questions like, "if I have to pick just one melon to try this year, should it be 'Divergent' cantaloupe which promises good performance even in regions with cool nights, or 'Savor' Charentais Melon which is not only super-sweet but, let's be honest, French?"
This year the answer seems to be a slightly paralyzed… "I just don't know….how about both?"
I think this is because my seed ordering mojo is a bit thrown off. For many years I was in the rhythm. I knew what my standards were and where to experiment. I knew what to pass on, and which seed houses I trusted for certain finicky vegetables.
And then I took a full year off, and then last year I pretty much just grew stuff from nursery starts or from seeds I already had.
So it's been awhile since I've really wrestled with seed catalogs. This year, I think the seed catalogs may have won.
Here's (gulp) my 2018 seed order, spread out among a few seed houses ala Margaret Roach. The bulk of my seed is coming from old favorites High Mowing and Johnny's – with contributions from smaller local seed houses Adaptive and Uprising, plus Dixondale for onion plant starts.
This isn't everything I'll be planting of course – I still have a pretty sizable collection of seeds from past years that are still in good shape. Much of the 2018 garden will be planted in 2014-2017 era seed. Full details on my 2018 Garden Plan soon. I'm also going to hit up my local nursery for seed potatoes this year because I dropped the ball on pre-ordering my favorites from Irish Eyes and they are already out of many varieties.
Cabbage, Winter King Savoy
Onion, Lilia Red Bunching
Lettuce: Adaptive Seeds Summer Mix
Copra Onion Plant Starts
Walla Walla Onion Plant Starts
Lancelot Leek Plant Starts
Traditional Shallots
Beet: Boro Red
Cabbage: Farao
Cucumber: Adam Gherkin Pickling (I love this cucumber!)
Radish: D'avignon French
Radish: Valentine's Day Mix
Tomato: Moskvich Early Slicer
Broccoli: Gypsy
Melon: Savor Charentais
Pepper: Carmen Sweet
Pepper: Flaming Flare Fresno Hot
Pepper: Mellow Star Shishito
Herb, Cilantro 'Pokey Joe'
Herb, German Chamomile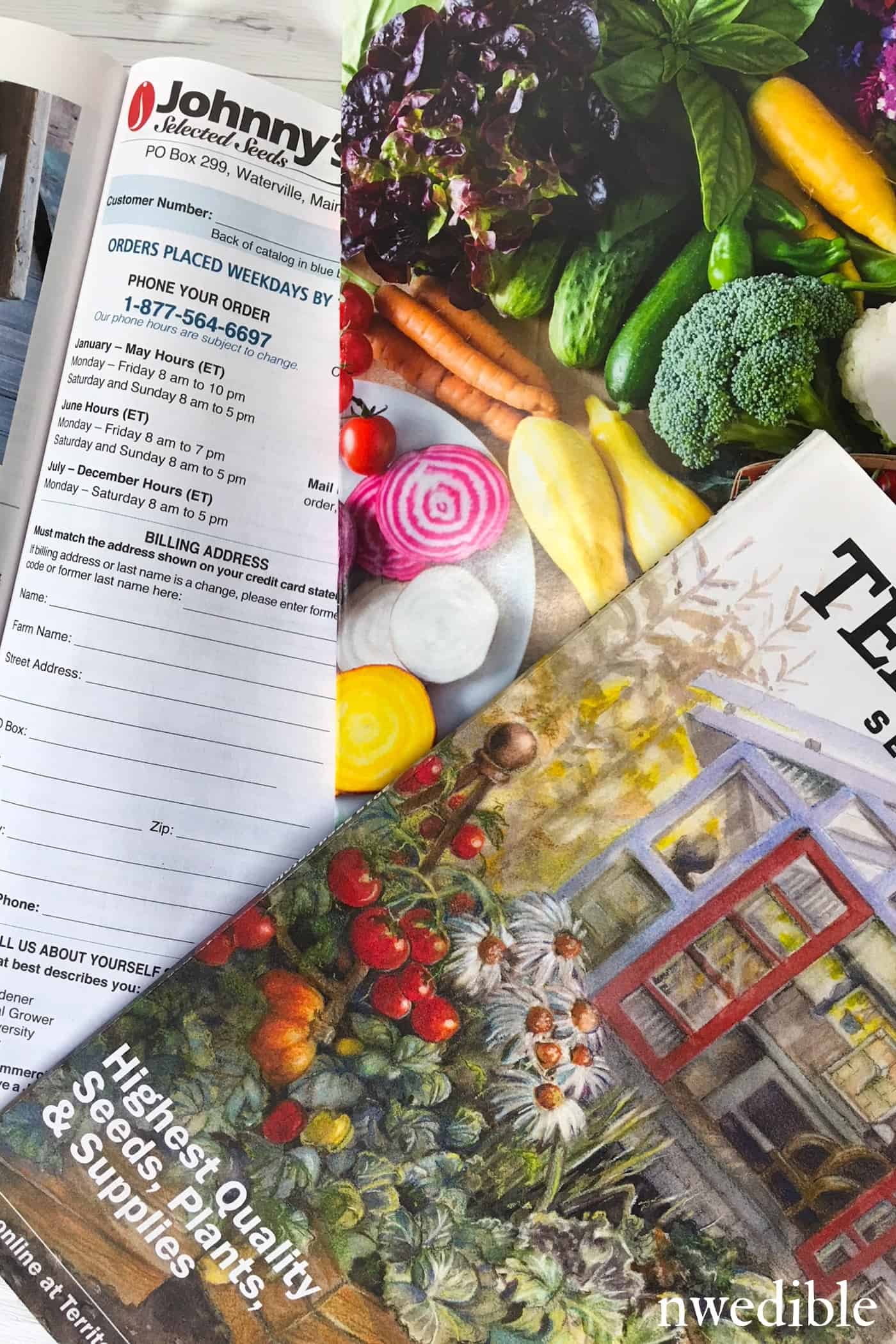 33