Special announcement: I am officially doing an Eat Down The Larder July. If you want to join in, just try not to buy food at the store and instead use up the stuff that's hidden in the bottom of your freezer and on the back of your pantry shelves.
Feel free to give yourself exceptions. For example, we're gonna keep buying milk. The kids are at that age where they drink a lot of milk. And we have a camping trip scheduled for this month; we'll buy hot dogs and stuff for that. But the spirit of the thing is to skip as many grocery store trips as possible and hopefully get creative in using up the food you already have.
Here's this week's list of accomplishments, recorded in the hopes that this practice will help keep me motivated and accountable. Please join in, and list your own weekly achievements in the comments, or if you have a blog and want to do your own post and link it up, that's great too.
Planted & Maintained
Basic watering, weeding and training of stuff like tomatoes and cucumbers.
Weeded front perennial bed.
Sprayed garden with Alaska Fish Emulsion to give plants a boost.
Started most of my fall and winter crops: cabbage, broccoli, kohlrabi, etc. They are just barely starting to germinate. Need to do another tray with cauliflower asap.
The tomatoes I side-dressed with kelp meal last week look worse than the ones I didn't do anything to. Le sigh.
Greenhouse still empty.
Got parts to repair and tune-up the line trimmer so we can start to tackle the weed mess in the upper yard today.
Harvested
Lettuce
Broccoli
Cabbage
Strawberries
Red, White and Black Currants
Cherries
Summer squash
Carrots
Peas! Not mine – my neighbor had an abundance and shared. I love my neighbors.
Preserved
Made 1/2 gallon of bourbon-preserved cocktail cherries.
Made and canned two batches of Cherry Salsa.
Made and canned Cherry Barbecue Sauce.
Made and froze two batches of Dark Cherry and Chocolate Chip Ice Cream.
Made Kombucha.
Consolidated some mead experiments from 2014 and ditched the abject failures.
Made cherry pit vinegar.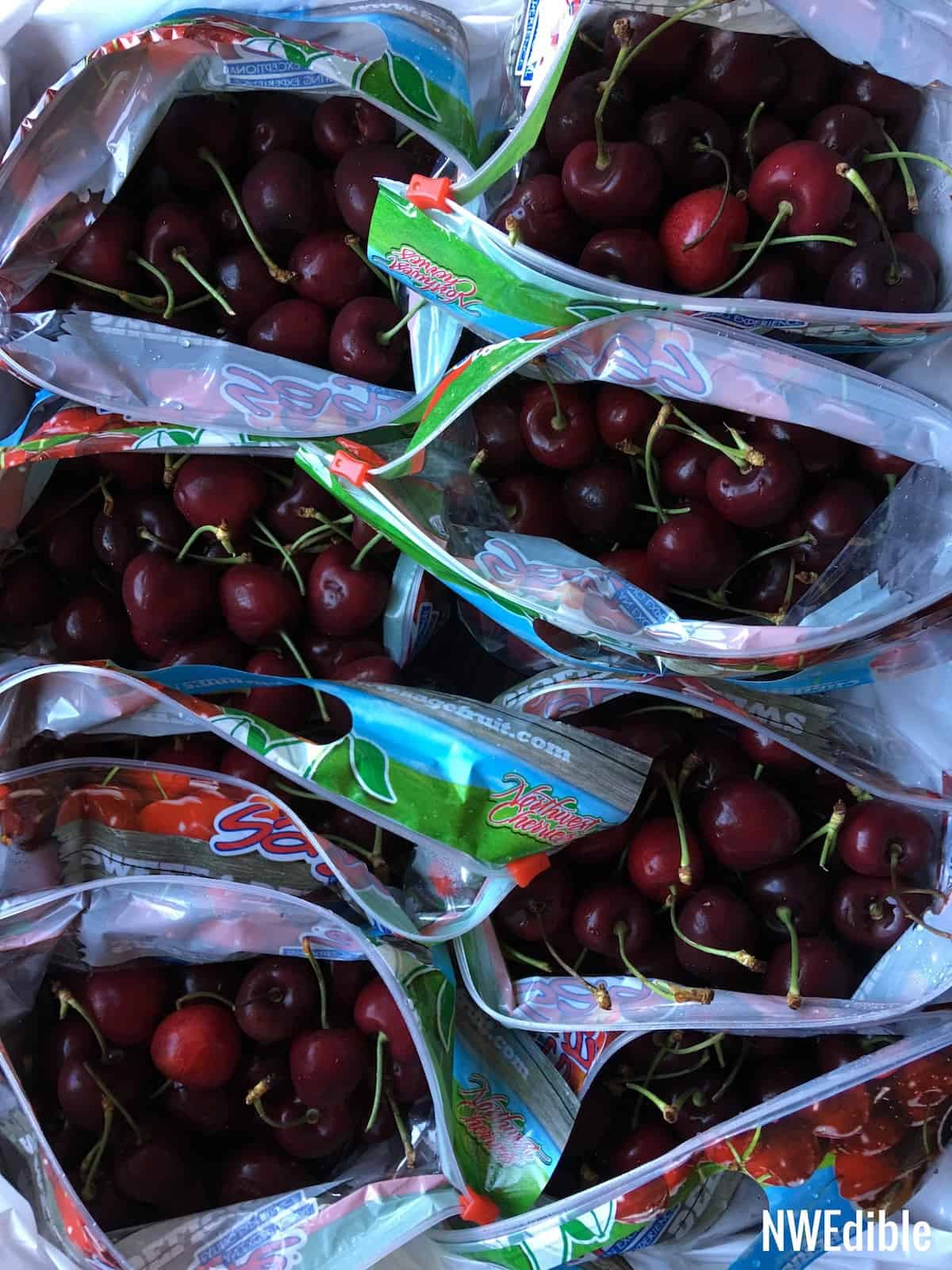 Cooked + Eat Down The Larder
Used up a shit ton of duck eggs as breakfast enchiladas. Added scrambled eggs and sauteed ground beef to a big bowl. Seasoned with cumin, chipotle, salt and pepper. Rolled egg mix plus shredded cheddar in tortillas to create small burritos. Lined up the burritos in a baking dish and covered with a mild tomato sauce made by blending a jar of crushed tomatoes, a can of tomato paste, and a few seasonings together. Topped everything with more cheddar. Baked until hot and melty. This turned out really well!
Made challah to use up more eggs. (Bella did this with minimal guidance from me).
Made flatbread dough for grilled pizzas, etc.
Animals
Basic daily maintenance.
Deep clean on coop.
Shredded tons of old bills and junk mail for coop nesting box material.
Household and Projects
Cleaned up garage.
Cleaned out the fridge.
Got caught up on desk day stuff and shredded acres of junk mail.
Got ducts cleaned out.
Gathered unwanted and outgrown toys and clothes for a donation run to our local thrift store.
The last 10 – 20% on a dozen different projects. You know how that is, right? You get something 80% or 90% done, and then it just hangs out, no longer critical but not done, either? We dealt with the nagging end bits on quite a few things.
Business, Finances and Frugality
Over $425 per month of direct funding on my Patreon page. Patreon is actually working – it's pretty amazing.
We were better about recording in GoodBudget this week.
Energy Use & Solar Panel Production
Total electricity used: 192 kWh

Total solar energy produced: 233 kWh (= $125.19 in production incentive)

Energy "sold back": 41Wh (= $4.32 in net production)

Total earned through our solar panels this week: $129.51
Homeschooling & Family
Family adventure on the 4th of July – just hung out in our town, chilled at the beach and enjoyed the local fireworks.
Otherwise another quiet week of life. Bella is plugging away on her summer project, but no formal schooling this past week.
If you missed it, here is why we homeschool.
Planning and Research
Almost all of my research time went to food preservation this week – figuring out the best recipes to test with my box-o-cherries from the Washington State Fruit Commission.
I also listen to a lot of podcasts and audiobooks when I'm doing kitchen and garden stuff, and most of what I listen to counts as decently educational.
•          •          •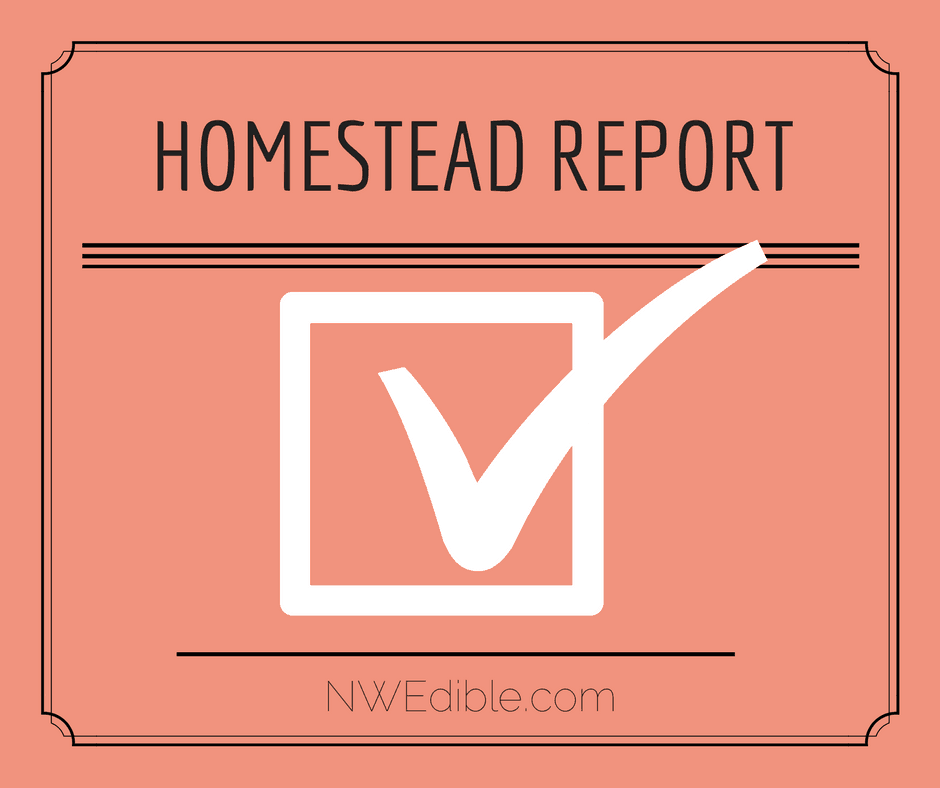 0