I like to think I know my way around a canning kettle. I've got both my water bath and my pressure canning processes pretty much down. But I'm always on the lookout for little tips and tricks to make my own canning simpler and more efficient – without sacrificing safety, of course.
Here's a few of the best canning tricks I've learned over the years.
1. You don't need to pre-sterilize jars that will process for 10 minutes or more.
In a recent post on jam foam I mentioned that I always increase 5 minute processing times for jam to 10 minutes so I don't have to deal with pre-sterilizing my jam jars. This blew a few people's minds, but it's true, and very convenient.
The National Center For Home Food Preservation – my go to for reliable info on safe canning – says (emphasis mine):
All jams, jellies, and pickled products processed less than 10 minutes should be filled into sterile empty jars… Empty jars used for vegetables, meats, and fruits to be processed in a pressure canner need not be presterilized. It is also unnecessary to pre-sterilize jars for fruits, tomatoes, and pickled or fermented foods that will be processed 10 minutes or longer in a boiling-water canner.
So, yes my friends, you can skip pre-sterilization of your canning jars by processing at least ten minutes. The only thing that has a processing time of under 10 minutes is jam and jelly in small jars, and I have never noticed any difference between jam processed for 5 minutes or jam processed for 10 minutes.
There is a possibility that the additional processing time might affect the set on some super-fiddly, ultra-clear grape jelly or something, but I process all my jams 10 minutes and have never had a problem.
The jars do, of course, have to be scrupulously clean and hot when filled, and you do have to then process them for at least 10 minutes, but you don't have to pre-boil your jars if processing time is 10 minutes or over.
For big batches of canning, I like to run my jars through the dishwasher and just leave them in there, all hot and steamy, until I need to fill them. For small batches, I'll just give my jars a good rinse, put them right into my pot or canning kettle, and bring them up to temperature along with the water I'll use for processing.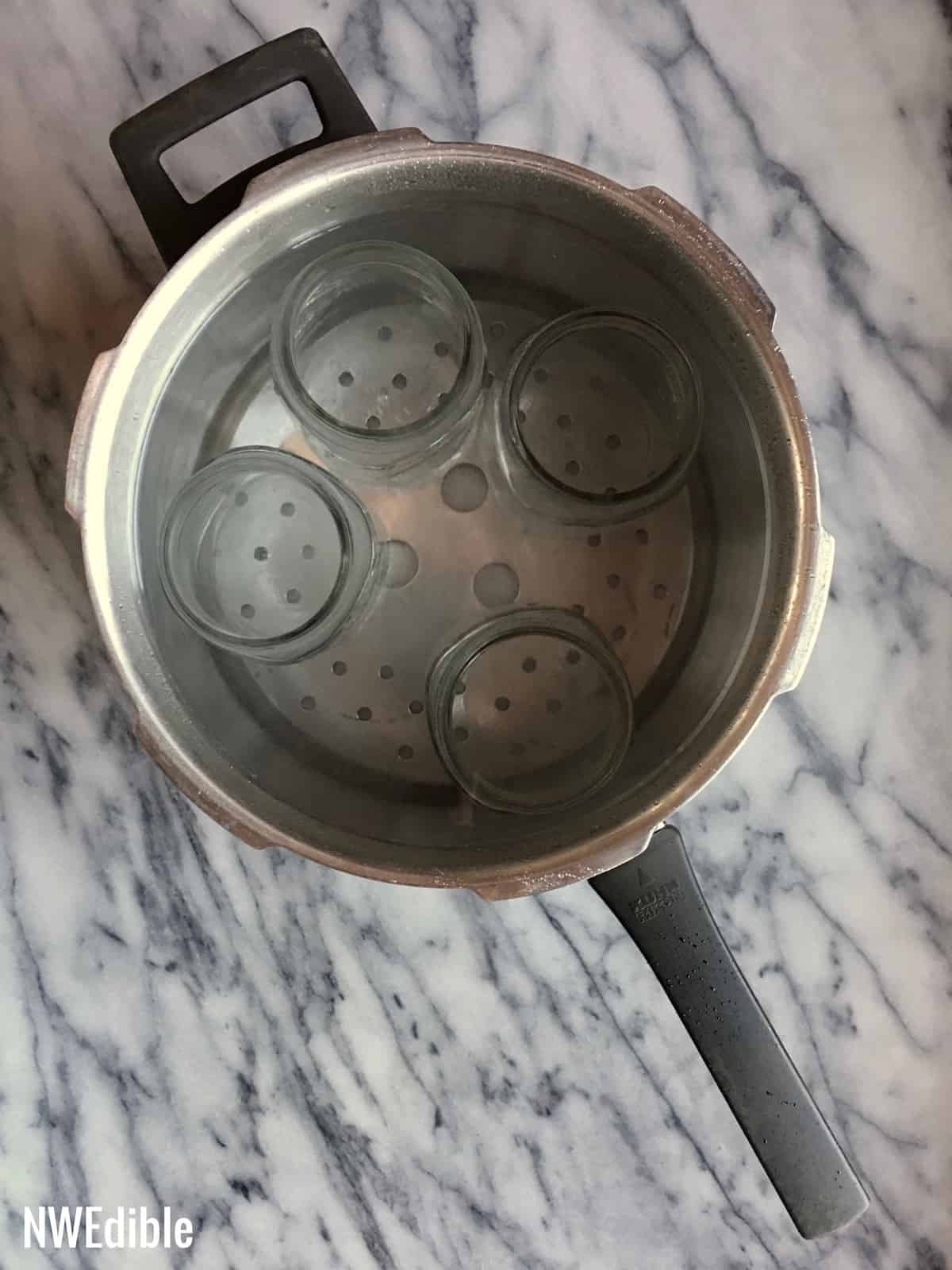 2. You don't need to preheat your canning jar lids in simmering water
Here's a pain-in-the-ass canning thing you can stop doing completely: pre-warming your lids.
You know how you have to find a spare burner for that little pot of water where you keep your lids simmering and hot but never boiling, and you do this so that the sealant is soft and gives a good seal, but then you need a special tool to get the hot lids out of the simmering water without burning your fingers?
Skip it. You do not need to pre-warm your canning jar lids.
Here's the Ball Corporation, maker of the jars and lids you probably use in your canning, on ditching the lid warming step (emphasis mine):
Our Quality Assurance Team performed comprehensive testing to determine the need for pre-heating lids. Ultimately, we determined that it's completely safe to skip pre-warming lids in the canning process.

Since our testing found that pre-heating isn't necessary, we recommend prepping lids by washing with warm, soapy water and keeping them at room temperature until you're ready to can.
Getting rid of that one step simplified my canning process far more than I would have thought possible, and I have seen absolutely no difference in sealing rates or failures in my canning since ditching pre-warmed lids.
Tip-o-the-hat to my friend Theresa Loe of Living Homegrown, from whom I originally learned this joyful thing.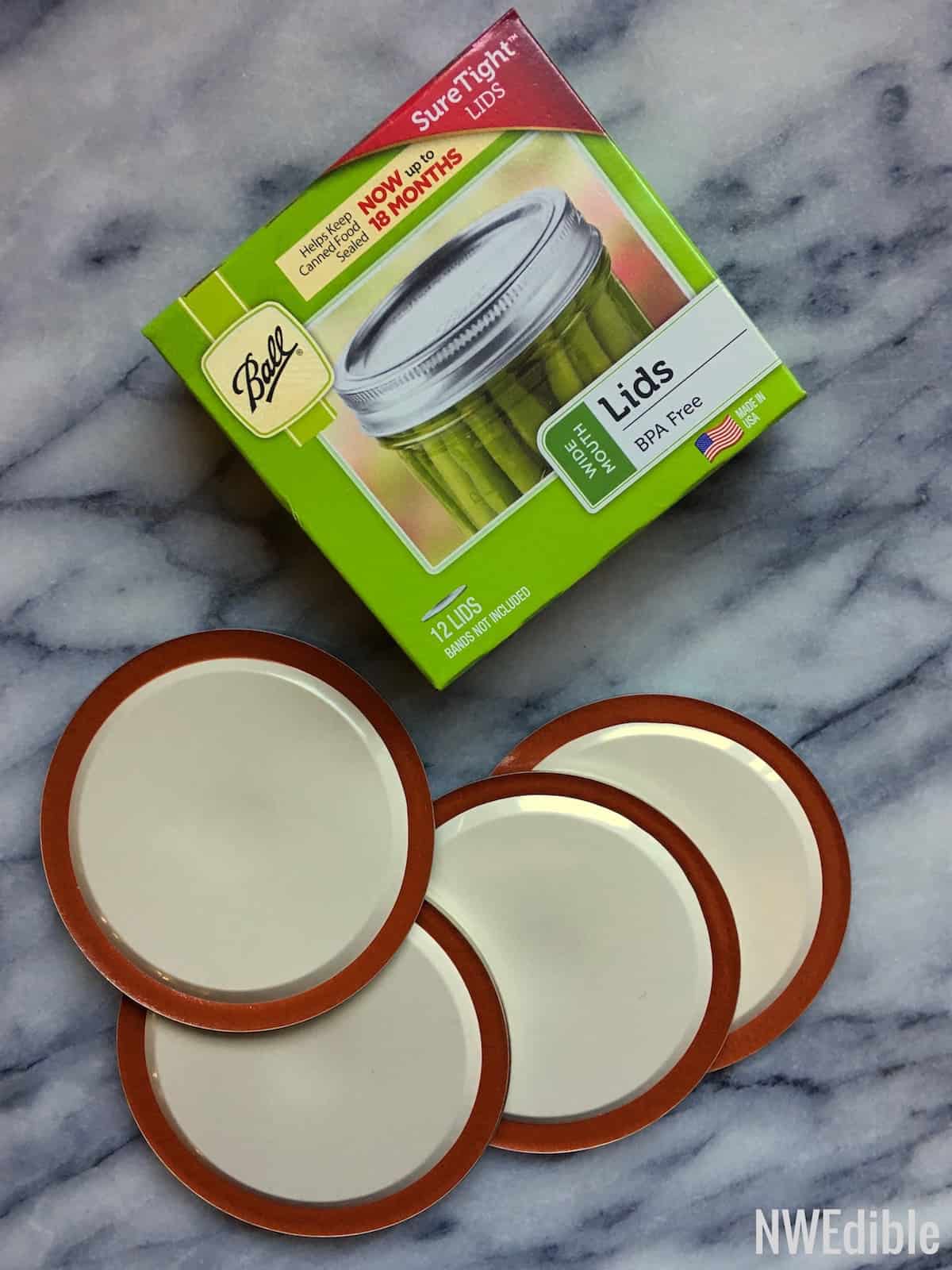 3. Round cake cooling racks make perfect canning racks
Duuuuuuuuuude. Here's something I should have spent $15 on years ago. Round cake cooling and/or steamer racks work perfectly for canning in big pots you already own.
If you buy yourself a canning kettle like this (and you shouldn't) it will come with the world's most useless rack. The rack will have spaces for quart jars and will suggest to you that you can use it to lift and remove your jars a whole batch at a time from your canner. This is a lie. Those canning specific racks are flimsy, useless, frustrating, (dare I say dangerous?!) things that you should avoid at all costs.
In the past I have DIY'd better canning racks, and that's a fine option. But if you have $10 to $15 to spare, do yourself a favor and buy a round cake cooling rack in an appropriate size for your favorite canning pot.
Just measure the diameter of the pot you use most often for canning, subtract an inch or two, and buy a round cooling rack in that size. Here's a big 13″ option for $15 that should be just about right to fit in a standard, 14-inch diameter canning kettle. If you do small batches of 1/2-pint jars in smaller stockpots like me you might check out this 9.25-inch round rack for less than $6 (as an Amazon add-on item).
If "round cake cooling rack" doesn't work, "round steamer rack" yields a slightly different set of options. I now own 3 racks similar to the one below, in different sizes that turn all my most useful-sized pots into canning kettles. Rarely has a purchase made me so happy. Highly recommended before we get too deep into canning season.
And when you aren't busy canning, you can use these round racks to cool yer cakes, elevate cake rounds for easier glazing or frosting, keep hot pots off the counter, or even give your small indoor potted plants a lift. I just love a kitchen multi-tasker.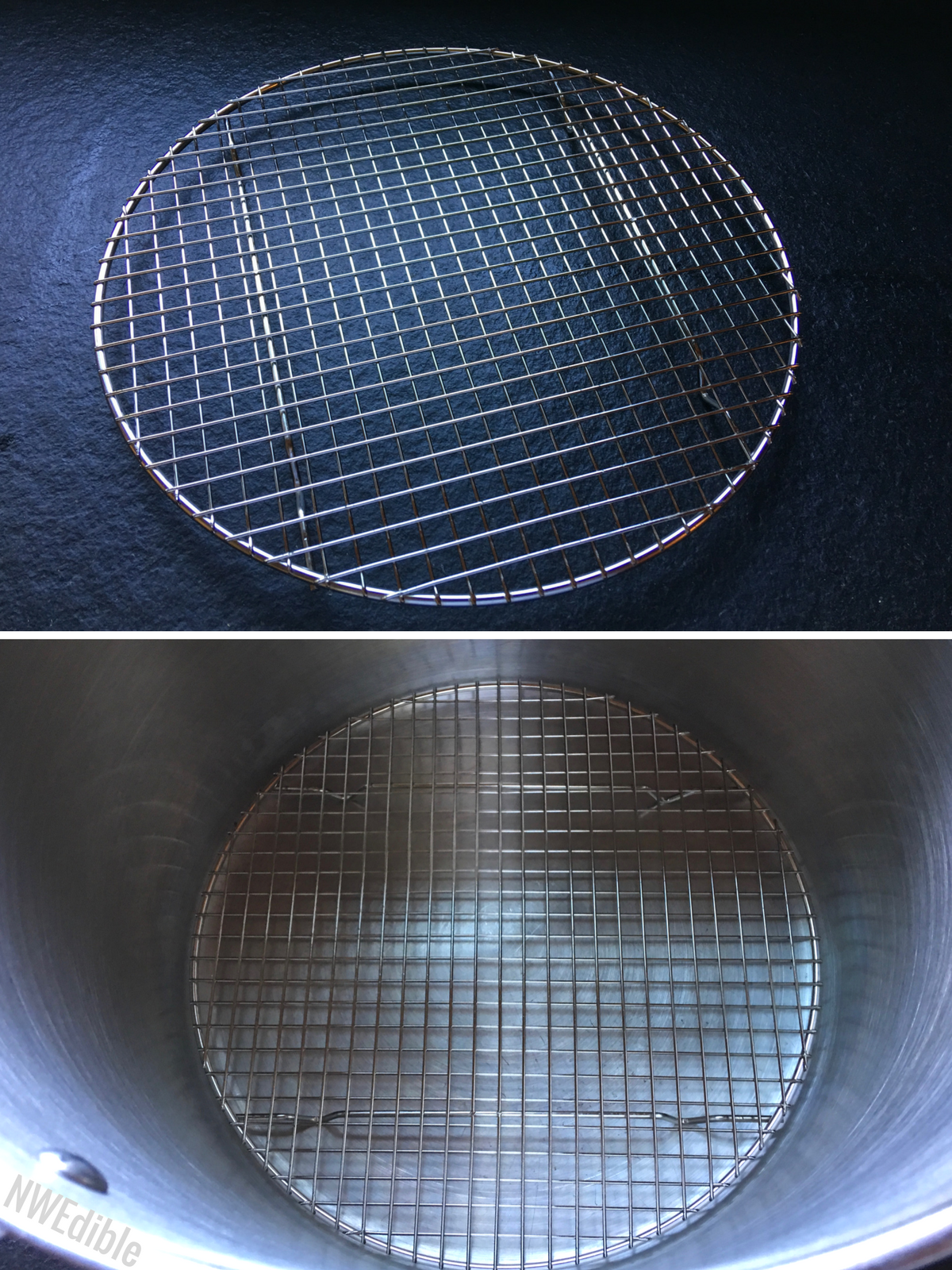 4. Wooden chopsticks are fantastic jar bubblers
It's important to remove air bubbles from your jars before processing. A primary goal in canning is to drive all the air out of the jar and create a strong seal. In order for this to happen, the stuff to air ratio in your jars has to be correct. Excess air in the form of big, trapped bubbles or gobs of foam is, therefore, counterproductive to our canning goals.
Bubbling is the term for removing those trapped air bubbles after you fill your jars but before you lid and process them. You do this by gently poking down and creating a channel that lets the air bubble escape up and out.
If you eat out at, or get take-out from, an Asian restaurant that uses chopsticks, snag a few extra pairs of disposable wooden chopsticks and set them aside for canning. (Or, if you want to be set up like you are an Asian restaurant, you can buy more chopsticks than you will probably ever need for about $7.)
Chopsticks are long and thin, so they are perfect for working the bubbles out of jars without disturbing your product, and the wood won't leave micro-scratches in your jars like metal utensils can. (Micro-scratches can lead to jars that are more prone to cracking in the canner.)
You can wash and sterilize your wooden chopsticks and keep using the same ones for years, or toss them in the compost when they get too beat up.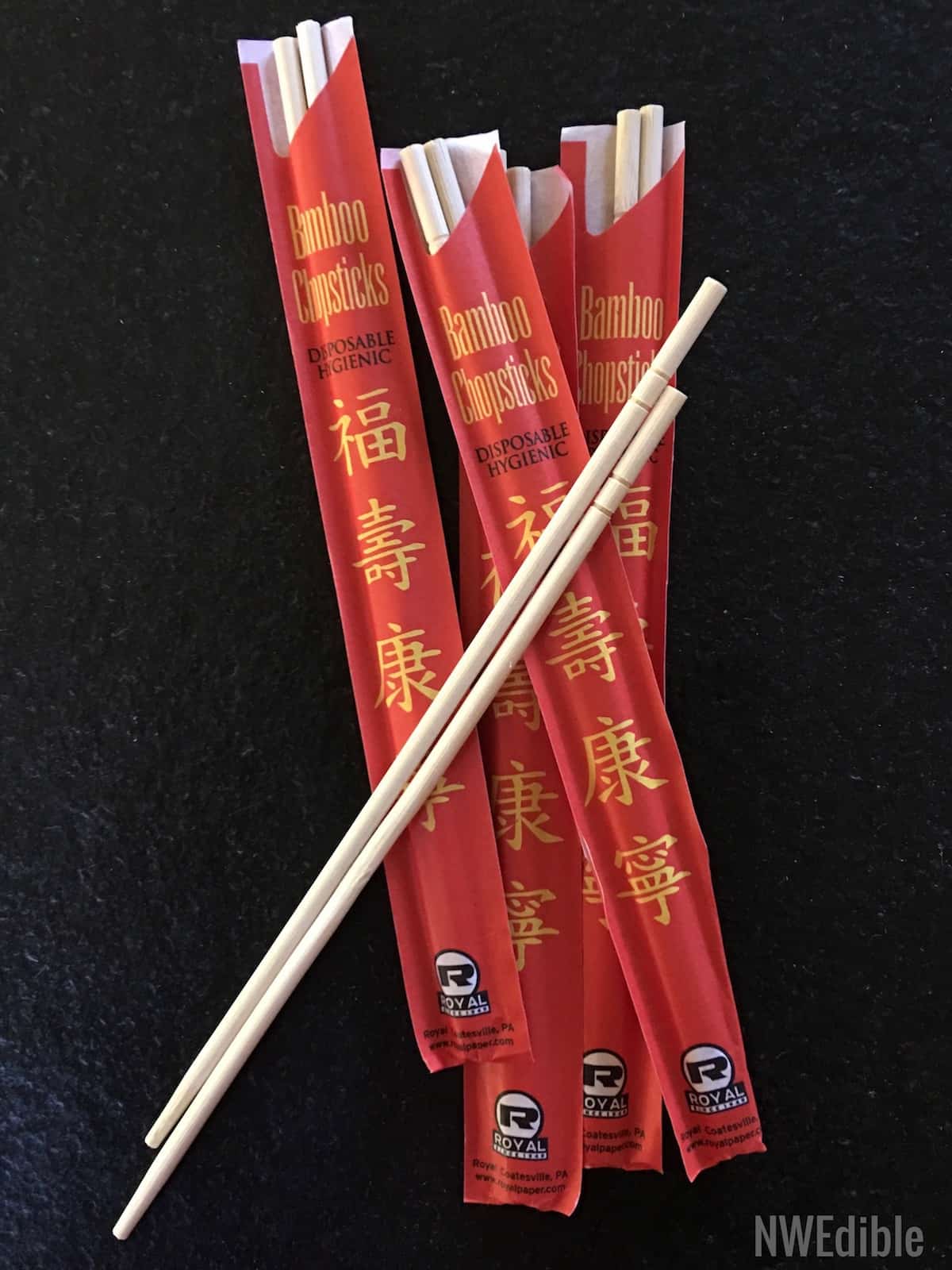 5. You can use frozen fruit for jam-making and no one will know
Fun fact: canning is a fantastic way to preserve food without a fridge or freezer. Even more fun fact: you almost certainly own a fridge and freezer, and it's ok to use them as an adjunct to your canning.
If you ever feel like your garden produce is coming at you faster than you can manage, you can freeze nearly any fruit for later processing into jam or other long-cooked preserve. This includes tomatoes, by the way, if you plan to cook them down into sauce.
As long as what you are canning isn't really texture-dependant, no one will know that you used frozen fruit. Freezing busts open the cell walls of fruit, which makes the texture of frozen fruit soft when thawed. A frozen strawberry just kind of mushes down as it thaws, for example. But cooking fruit down also busts open the cell walls, which is why no one chews jam.
Sometimes people think that preserving "in season" means that there is some sort of moral obligation to do everything right now! Well, I love a good can-o-rama session as much as the next girl, but if you are short on time and long on freezer space, just stash your blackberries in the freezer! Toss the blueberries, strawberries, tomatoes – even peaches – in there too! When life calms down and the kitchen cools down, take that fruit out and turn it into jam. No big deal.
Because of the publication schedule I was committed to, I recipe tested jam for my book in February and early March. You bet your sweet patootie I used frozen fruit. (Store bought, even!) Using frozen fruit didn't make a bit of difference in the final outcome of the jam.
Just don't try this with texture-dependant stuff like pickles. A previously frozen, limp cucumber is the saddest thing in the world.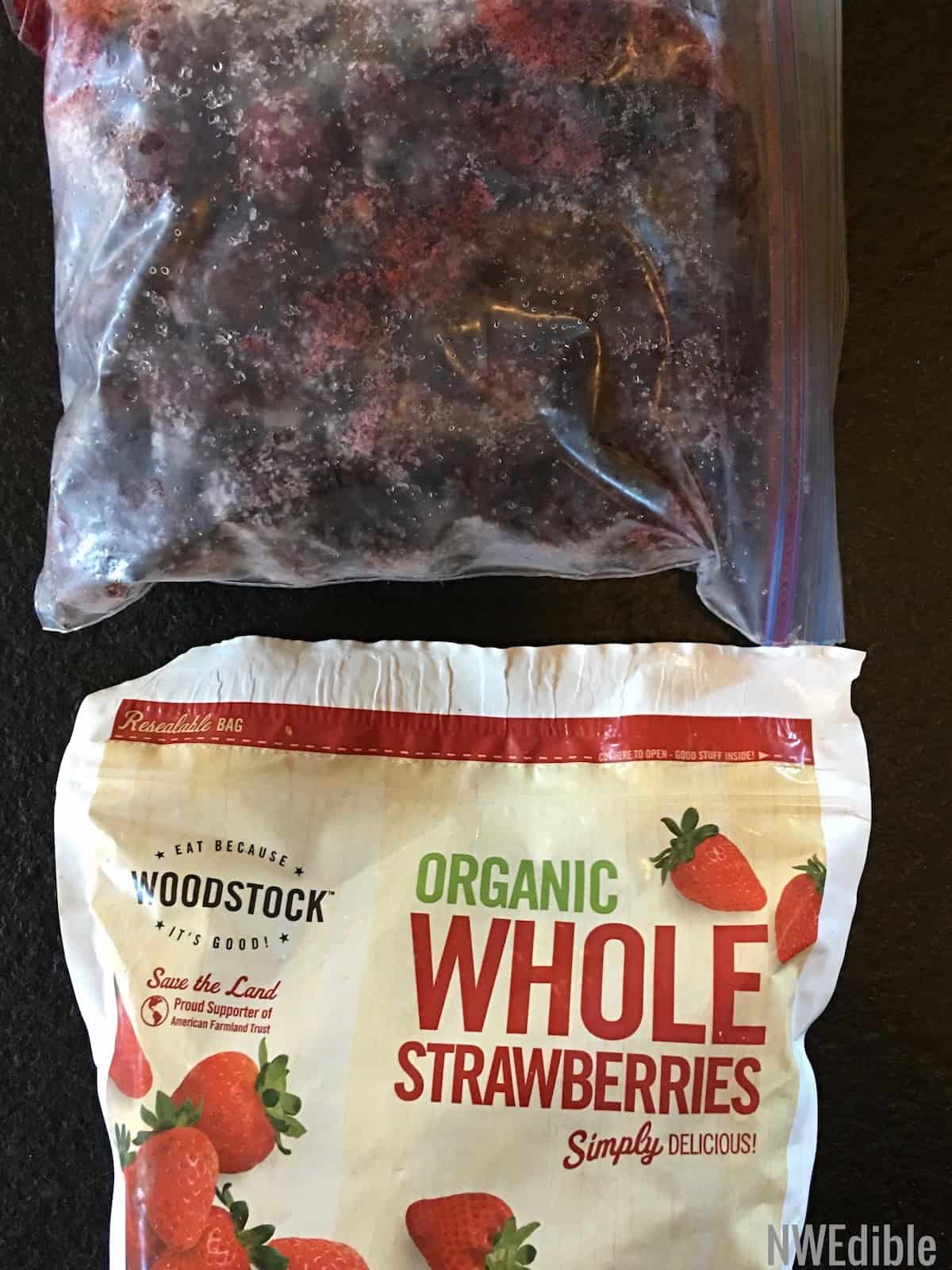 6. 1 cup of diced onions or pepper weighs 5 ounces
This is for all you salsa makers out there. I prefer to weigh food for canning whenever possible, but most canning recipes are measured in volume.
Well, last time I made salsa I took it upon myself to weigh the peppers and onions. Cut to 1/4-inch pieces as directed by standard approved recipes like this one, a cup of very lightly packed onions or peppers weighs exactly 5 ounces.
Something to be aware of: 1/4-inch dice is small. Smaller than you probably think. I literally spent 3 months of my life learning nothing but how to cut food into various shapes, and I estimated large. When I cut onion into pieces that I thought were about 1/4-inch dice, they were mostly 3/8-inch dice or even a bit larger and I had to go back and chop them up a bit.
Larger pieces will pack less densely into a volume measure and therefore weigh less. How much you press down on your pieces will make a difference, too. I probably could have crammed another ounce of onions into my cup measure if I had gone full mosh-pit on them. And all those caveats are why I prefer weight to volume when precision counts.
Duplicating as best I can what I believe is the intent of the recipe writers behind approved salsa recipes, 1 cup of small diced peppers or onions weigh 5 ounces.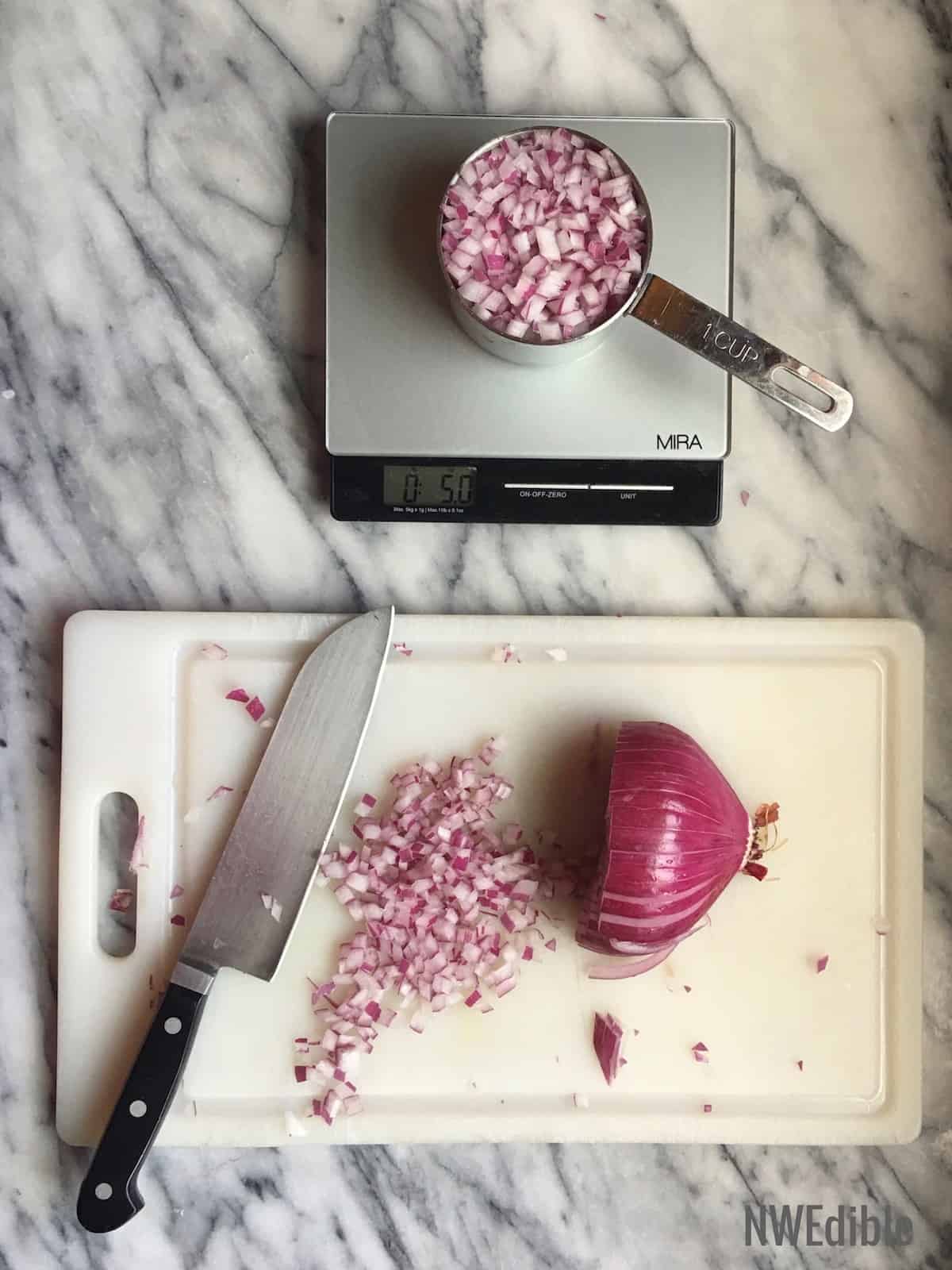 •          •          •
What are your best tips to save time and effort while still canning safely?
Pin Me For Later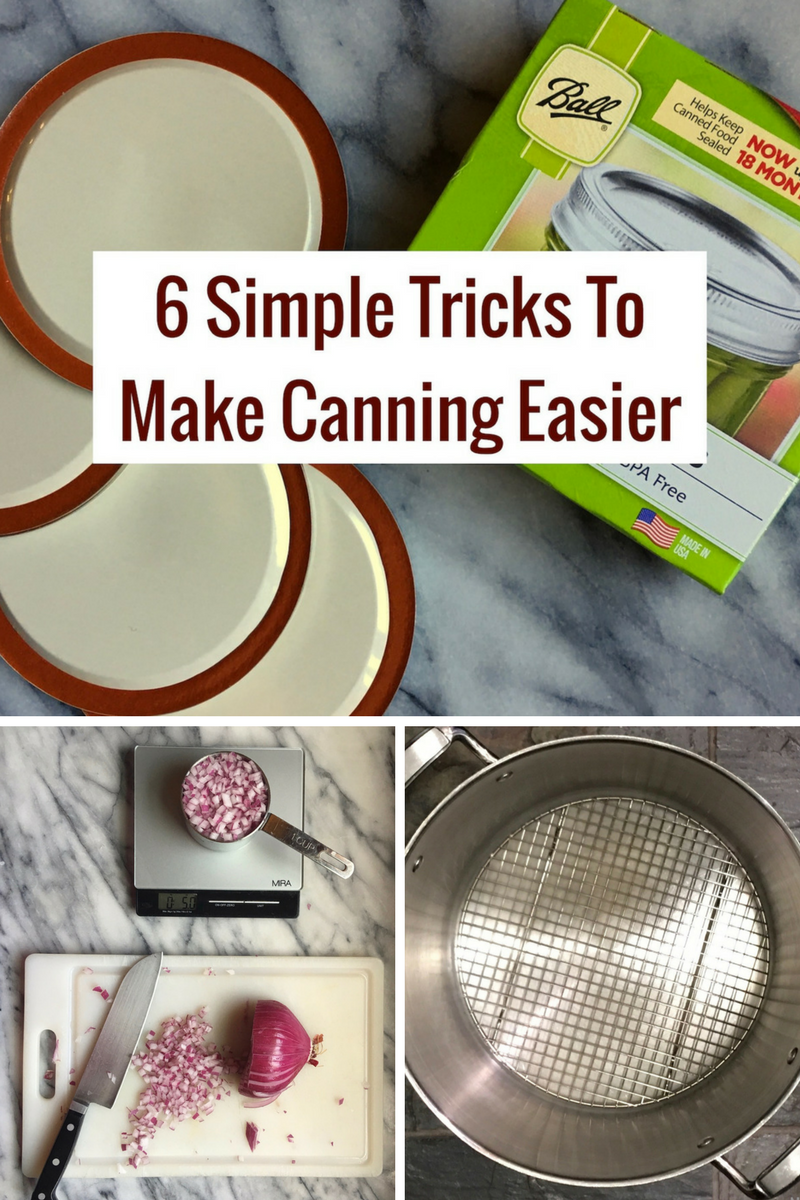 19