Five Things Friday: where I assemble assorted favorites, oddities, announcements, discoveries, random thoughts, life tidbits and whatever else wasn't quite long enough for a real post.
This week's randomness: best tool for cherry season, greening the desert, my favorite place to sit – always – iceberg lassoing, and more.
Tool I Am Beyond Grateful For: My Cherry Pitter
In addition to the nice harvests from my own trees, the good people at the Washington State Fruit Commission send me a giant, 18-pound box of dark sweet cherries late last week.
Now, I'm very grateful for the free cherries, and I'm excited to share some of my creations with you next week, but – as always – the real champion of cherry season is my Norpro Cherry Pitter.
I've mentioned this cherry pitter before. I think I've mentioned it for five out of the past six Julys, actually. I went back and checked – I bought the thing in 2012 (see below). I still use it, still love it, still recommend it, and still wouldn't want to be without it for bulk cherry processing.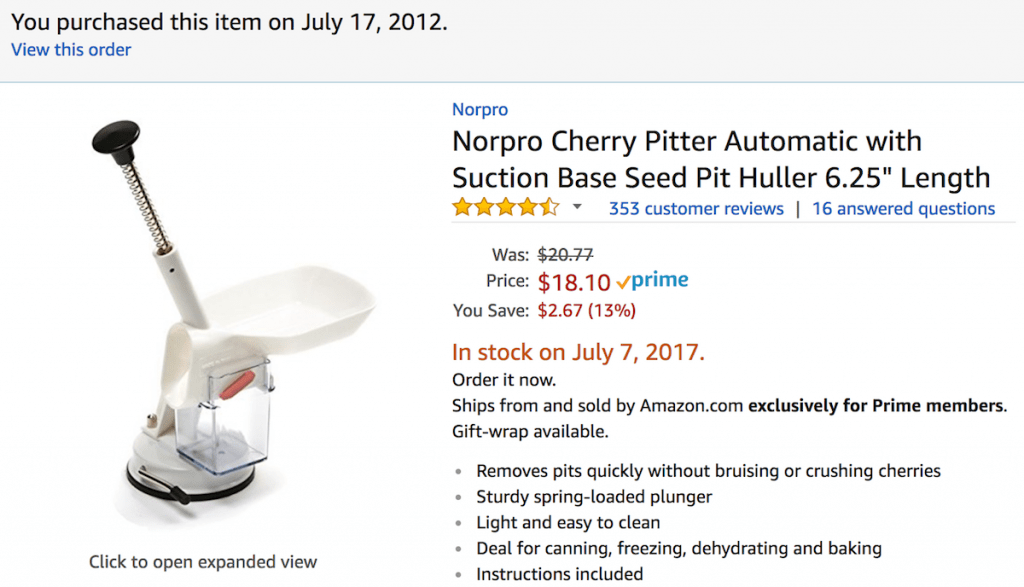 One Weird Thing About Me
In libraries, cafes, restaurants – pretty much any place where I might sit in public – I am a zillion times happier if my back is to the wall and I'm facing out, into the room. Seated in a corner with two walls at my back is even better!
This is probably a sign of something psychologically damning, but screw it, at this point I'm too old to be bothered about it. I've always been happier tucked in a corner and looking out and expect I always will be.
What I'm Reading: Article Roundup
Articles and miscellany from around the web that I came across recently. If it's on this list I nodded slowly, chuckled ruefully, or tut-tutted softly as I read it.
I Can Tolerate Anything Except the Outgroup (Slate Star Codex) "Outgroups may be the people who look exactly like you, and scary foreigner types can become the in-group on a moment's notice when it seems convenient." Very interesting longform essay about ingroup and outgroup tribal affiliation, and how this applies to US bubble politics.
How to protect offshore oil platforms from roaming icebergs (The Economist) The subtitle on this article is "It is best to lasso them" and that just says it all. The article describes the work of ships that intercept and divert icebergs that threaten shipping and oil platforms in the North Atlantic. Apparently there are both more oil platforms and more icebergs in that part of the world lately. Somebody cue Alanis Morissette.
The Artful Propaganda of Soviet Children's Literature (Atlas Obscura) Not enough coverage of Russian propaganda in your life? I've got the solution. This is a look at vintage, early Soviet children's books featuring the Cotsen Children's Library collection at Princeton University.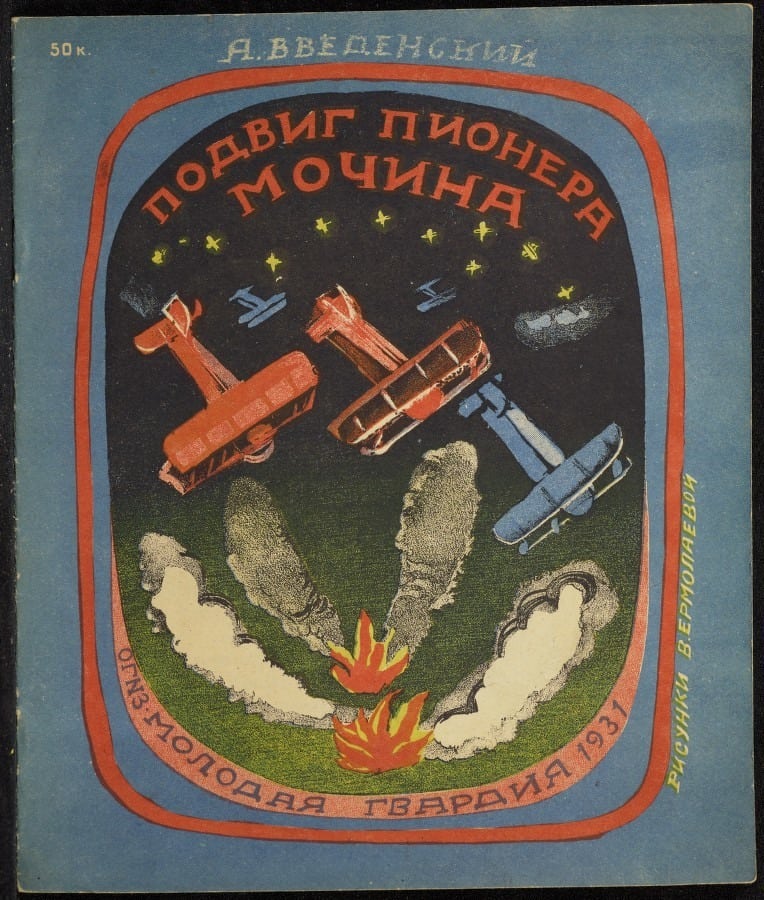 Video I Like: How to green the world's deserts and reverse climate change with Allan Savory
In this TED talk Allan Savory discusses the global increase in desertification – the transition of marginal shrub and grass land into full-on dessert. He covers the causes, impact, and the solution to this ecological problem.
What I'm Pondering: Being Present
"Most people treat the present moment as if it were an obstacle that they need to overcome. Since the present moment is life itself, it is an insane way to live," said Eckhart Tolle.
Be less insane is a life goal I can relate to. Turning off the brain-chatter and living in the moment isn't something I'm naturally good at. On a friend's recommendation I'm listening to the audio version of The Power of Now at the…uh…present moment. Shit. I think I just screwed that moment up.
I'm trying.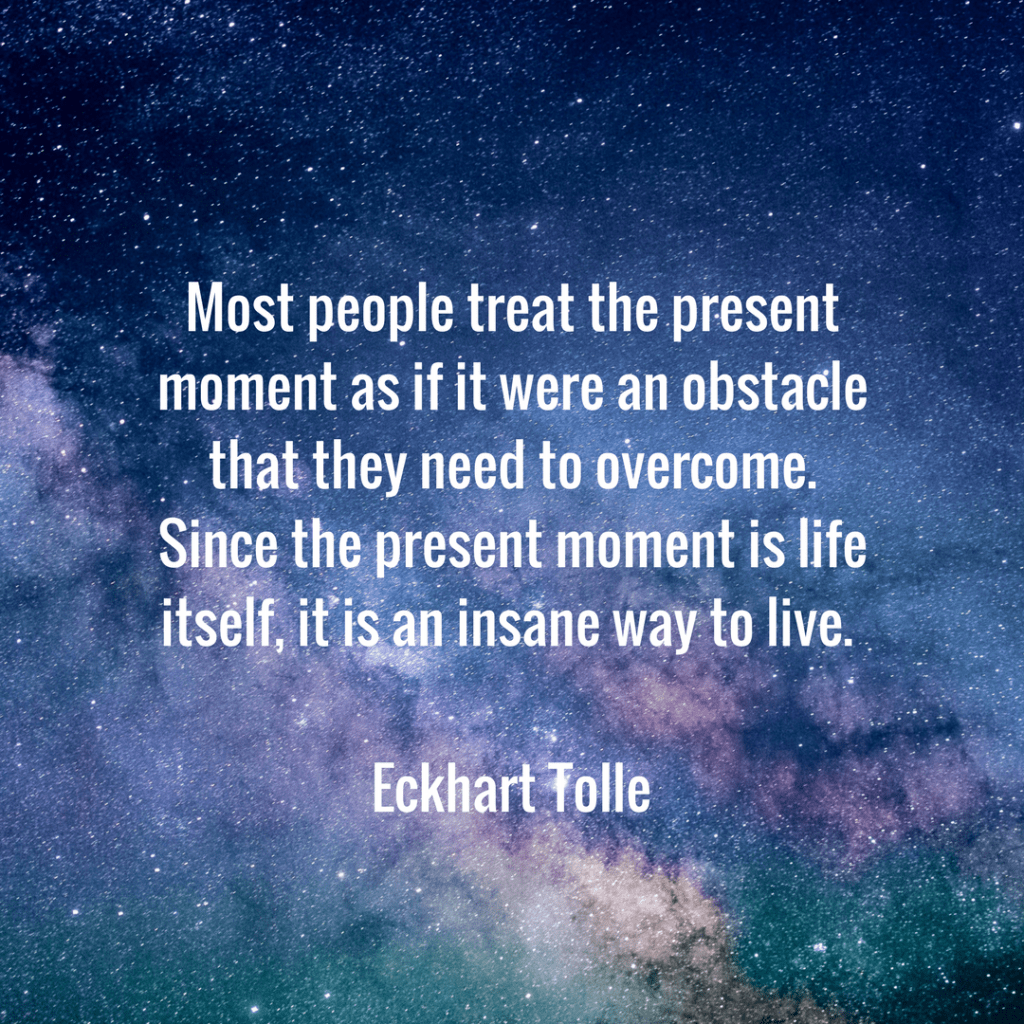 •          •          •
Ok, friends, that's it for this week's Five Things Friday. Hope your weekend is awesome. Don't get sunburned – wear a big floppy hat!
3