Update for July, 2017: What a pleasant month June was, eh? A few days of  predictable clouds and drizzle, and a few of stupid heat, but looking back at the actual numbers for Seattle, it was clear-ish, with highs for nearly all days in June between 65°F and 80°F. That's weather not even a Seattleite can complain about (and we can complain about almost all weather.)
Looking at July, my prediction is that we will keep that pleasant weather trend going. The joke in the Pacific Northwest is that the rain stops on July 5th – right after the holiday, of course – but at this point I'm anticipating mostly blue skies and temps from the 70s to low 80s. I hope I'm right. If I am, enjoy this summer friends, it'll be a lovely one.
That UV and those heat units have helped the garden along, haven't they? My garden has outgrown the spring blahs quite nicely. I spy tomatoes – they are green, but they've got some size on them – and I started harvesting summer squash last week. Cucumbers are growing fast, greens of all kinds are overwhelming me and my (late) planting of broccoli and cabbage are about a week out. Fruit's doing well, too. My early cherries finished up and the main crop is just coming on. Berries of all kinds are ready or nearly so.
All-in-all, it looks like the beginning of July out there. Better late than never, and not even so late after all.
Printable At-A-Glance Grow-Guide!
If you like your Gardening To Lists simple and direct, you're in luck! Just click the image below to download the July At-A-Glance Grow Guide as a printable PDF.
Or, continue reading below for the full details on everything to do in your garden this month.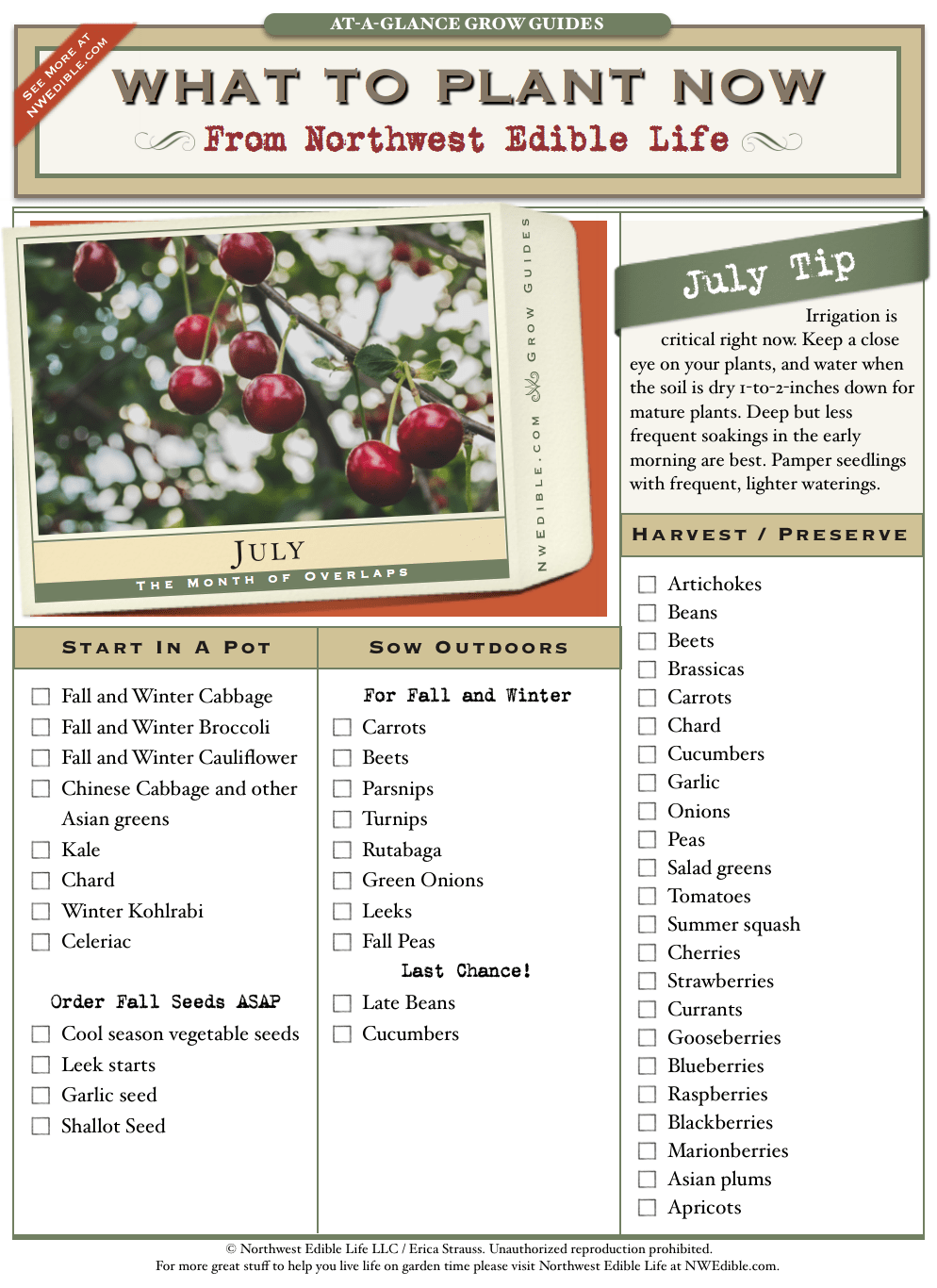 Plan and Purchase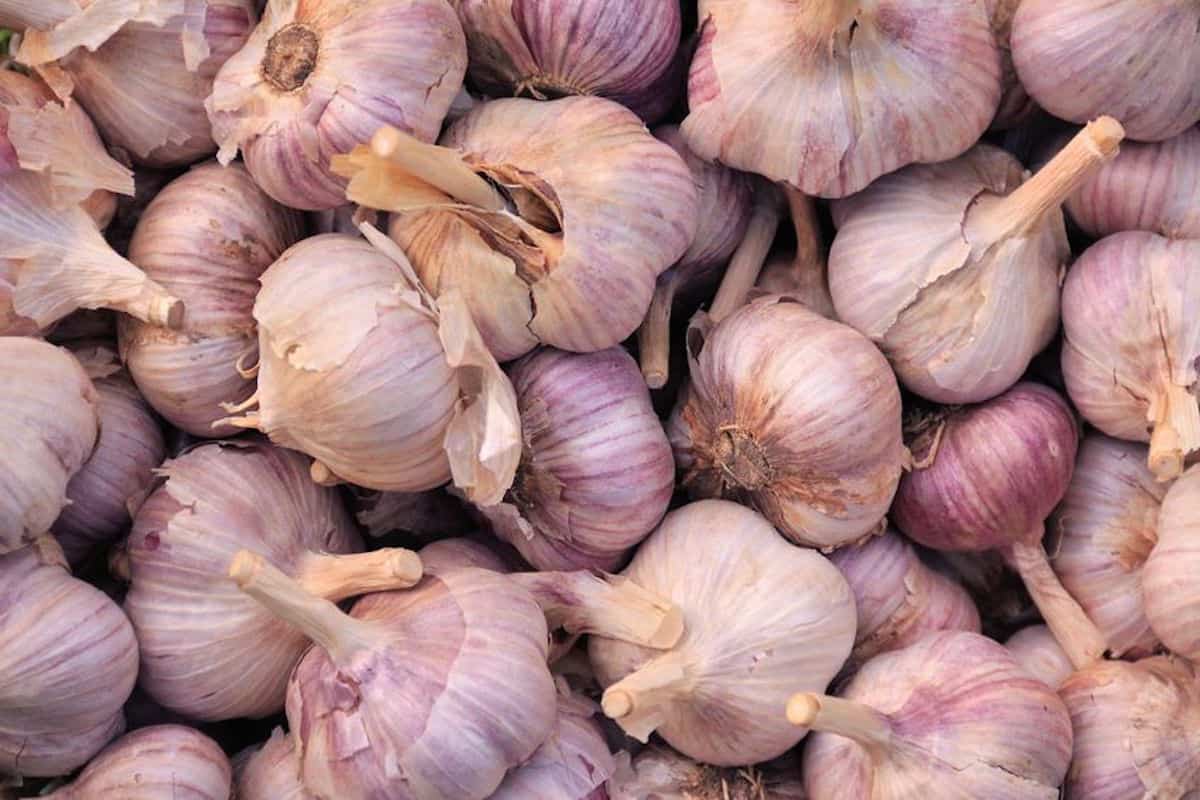 It's time to finalize your fall and winter garden plan. Like, right now. Stop what you are doing and immediately go finish this.
Why? Because no later than mid-month, we need to have most of our fall, winter and overwintering brassicas started. With only a teeny bit of planning, we are a year-round gardening climate, so we might as well work it.
If you don't have your cool season seed yet, get on it! It's getting late to mail order, but good nurseries will stock fall and winter adapted varieties for in-store purchase. Territorial Seed offers a particularly broad range of cool-season seed for the Northwest gardener. I prefer other seed houses these days, but I can't fault Territorial's selection of cool season, Northwest-adapted seed. Alternatively, look for a local nursery that sells cool season starts.
Garlic should be ordered now for planting in late September/early October. Combine with your seed order to save on shipping, and don't wait too long because they do sell out.
Start Indoors/In A Pot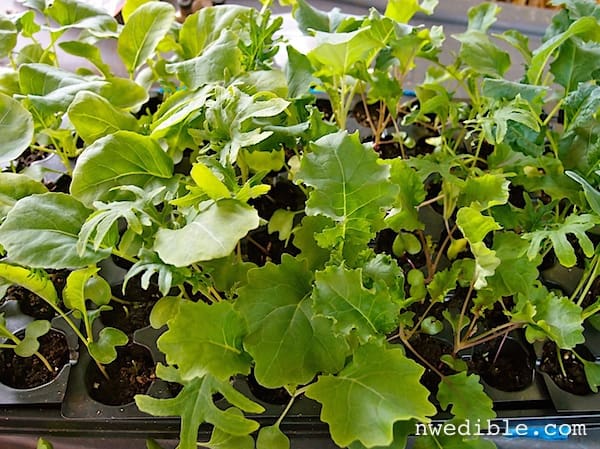 If you sow fall crops out directly in July heat, the duel threat of slugs and desiccation means you'll need to exercise constant vigilance to keep your brassica seedlings alive. I prefer to sow in pots or in soil blocks in flats where it's easier to keep an eye on my little seedling nursery.
My seed lights are turned off for the year, so I start my cool season crops outside, in a spot that gets morning sun but afternoon shade. This helps keep the seed-starting mix from drying out too quickly.
Mid June to mid July is our window for starting the long-maturing hardy coles (cabbage, brussels sprouts, etc) and root crops that make up the bulk of the cool season edible garden.
So, if you're gonna do a fall garden, now is the time to start:
Fall Cabbage
Winter Cabbage
Chinese Cabbage
Other Asian brassicas, like bok choy. (Check days to maturity and count back from mid to late September – some Asian cooking greens are very fast to mature and can go in next month successfully. Typically the large-framed heading greens should be started now, leafy greens and "baby" type varieties can wait a bit.)
Fall Broccoli
Sprouting Broccoli
Chinese Broccoli / Kailaan
Fall and Winter Cauliflower
Overwintering Cauliflower
Kales
Swiss Chard
Collards
Winter Kohlrabi
Celeriac
Sow Directly Outside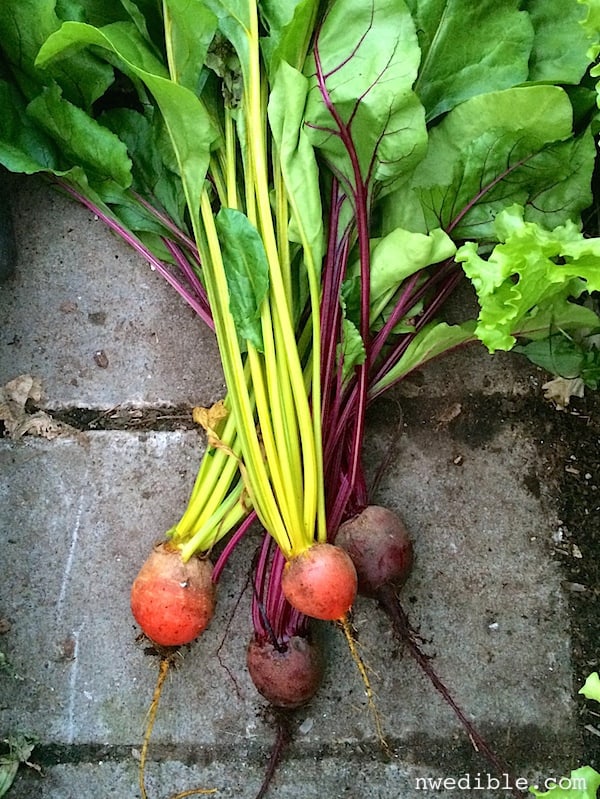 If you have a bare patch of earth anywhere in your garden, prioritize it for your fall and winter root crops. These need to go in before mid-month to size up well for a good harvest.
If you have gobs of room and don't mind babying your seedlings, anything that can be sown in a pot at this time of year can also be sown out directly.
Note: Wait until early August for your next big sowing of salad greens like lettuce, spinach, arugula, frisee, escarole, radicchio and endive. Technically you can sow these crops now, but they will taste better and be longer lasting if you set them up to mature in the cooler days of September.
No. 1 Priority – Fall Root Vegetables
Carrots
Beets
Parsnips (asap they take forever!)
Turnip
Rutabaga
If Not Started In A Pot
Cabbage
Asian greens
Broccoli
Cauliflower
Kales
Swiss Chard
Collards
Winter Kohlrabi
Celeriac
If You Can Find Room
Green Onions
Leeks (for winter/overwintering crop)
Fall peas: If you grow a fall crop of peas you should start them this month.
Absolute Last Chance
If you sow now, at the very beginning of July, and you are very lucky, you can probably still sneak in a late crop of the following summer vegetables, for harvest in early fall.
Late beans: bush types with a fast maturation (55 days is what I'd look for).
Cucumbers – plant a powdery mildew resistant variety to give yourself the best chance of success with a late sowing of this crop.
Transplant Out
All your warm weather transplants should be planted out and growing huge for you. They are, right?
If you started your cool season crops in mid-June, they will ready for transplanting by the end of this month. But your garden may not be ready for the transplants. No worries, you can usually keep them going just fine in 4″ pots for another couple weeks until you tear out your snap peas to make some room. If your fall starts are looking a little root bound, up-pot as needed. (Related: How To Check Seedling Root Development – Patreon)
Try to have the leeks you started last month in their final spot by the end of July.
Cabbages
Cauliflowers
Brussels Sprouts
Sprouting broccoli
Kale
Leeks
Harvest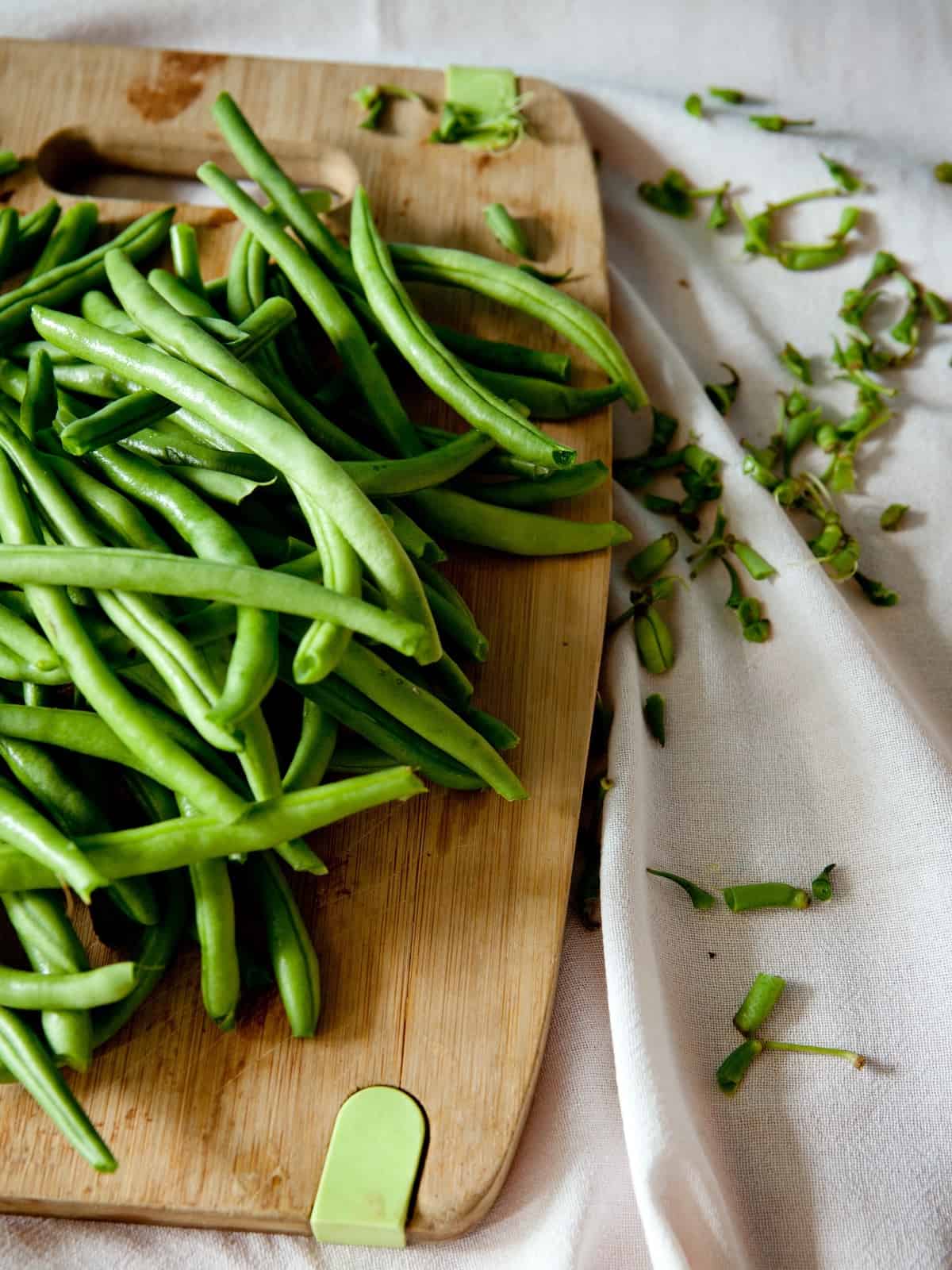 Nearly everything whole garden is ready to pick or will be by the end of the month. We're at that lovely overlap stage where the spring crops are still thriving and the heat lovers are just coming on. It's A-to-Z, pretty much.
Vegetables
Artichokes
Beans
Beets
Broccoli
Cabbage
Carrots
Chard
Cucumber
Garlic
Kale
Onions
Peas
Salad greens
Tomatoes
Zucchini and other summer squash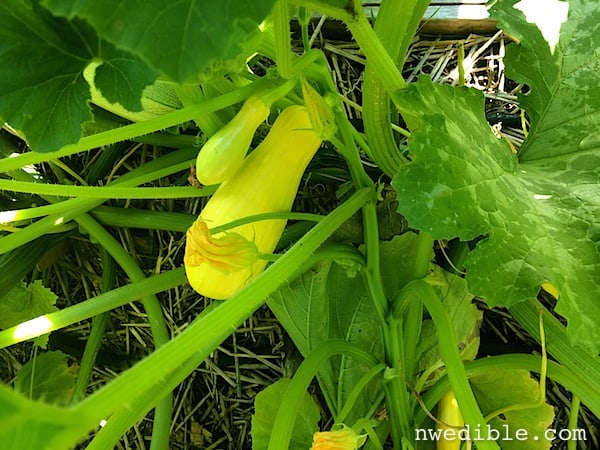 Fruit
Cherries!!!
Strawberries
Currants
Gooseberries
Blueberries
Raspberries
Blackberries
Marionberries
Asian plums
Apricots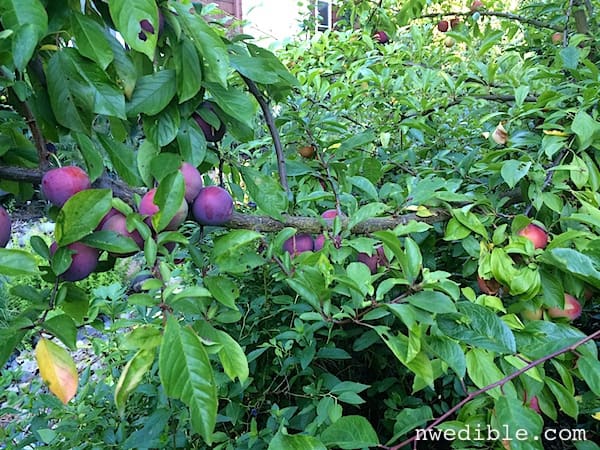 Maintenance
There's a lot to keep harvested, healthy and happy right now! It can feel overwhelming. A little bit every day is the way to do it, friends. And keep in mind that it's all a rhythm. Take a deep breath, dive in, and know that in just a few months they'll be nothing to do but pick the occasional bunch of chard.
Water, water water! Your plants need you – the Pacific Northwest only rains a lot when plants don't really need it. Water deeply in the early morning when your soil is dry at about 2 inches for big mature plants. Water seedlings or establishing plants more frequently.
Weed, weed, weed. This isn't so bad in the areas where crops are growing so fast they shade the soil, but in the areas with small crops, or the rare patch waiting for Fall crops, the weeds grow fast. (Related: 5 Ways To Save Time In The Garden)
Mulch, mulch, mulch. Seriously, you know this already. (Related: Pros and Cons of Black Plastic Mulch in the Garden – Patreon)
Harvest, harvest, harvest. Shockingly often, the harvest is where it all falls apart and lots of hard work in spring goes to waste. If this is you, don't feel bad! Just stop treating your garden like a grocery store. Get out there and pick for a few minutes every morning – ten minutes with the beans and summer squash will do a lot to keep the task manageable. The garden at this time needs you to harvest even if you don't need more fresh veg right now.
Harvest and cure garlic. If you didn't pick your garlic last month, it's almost certainly ready now. Cure it in a dark-ish, dry place at room-ish temperature with good air-flow. Don't overcomplicate it. Find the right spot, lay the garlic out so it gets good airflow, and leave it there for a month.
Pinch out climbing beans when they hit the top of your trellis. This is a good thing to do that I never do. Take that as you will.
Pinch out tomato shoots. A good thing to do with indeterminate tomatoes that I do keep up on. (Related: How I train and prune indeterminate tomatoes – Patreon)
Train cucumbers. I just weave them in and out of trellis when they try to wander. Their little tendrils hold fast like curlicue hands once they are pointed in the right direction. (Related: Building A Cucumber Trellis – Patreon)
Side dress heavy feeders. I recommend pee. Yeah, I know. But seriously: pee.
Hill up potatoes.
Summer prune espalier trees, stone fruits, grape vines, and anything else that's getting out of hand.
Prune summer raspberries
Tie in blackberries
Thin apples and pears if you didn't do this two months ago
Trap, snip, or apply Sluggo regularly if necessary for control of slugs and snails
Apply copper fungicide or homemade baking soda controls for fungal diseases if necessary
Handpick cabbage caterpillars or apply BT for cabbage moth control if necessary
Foliar feed with fish emulsion if necessary to give heavy-feeders a quick boost
Preserve, freeze and dry what you cannot eat fresh. But do eat fresh when possible!
Phew! Are we having fun yet? How's your garden growing?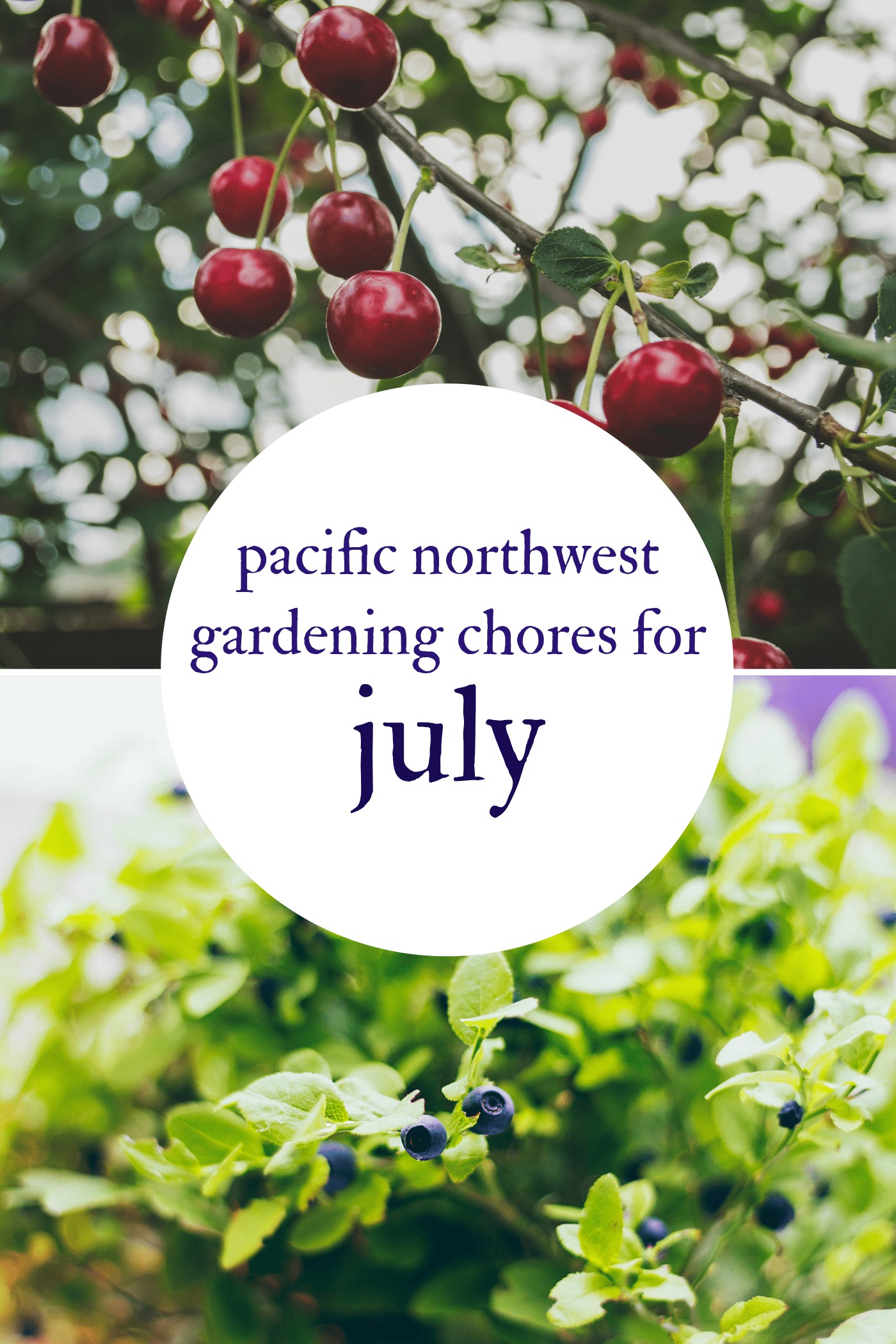 37