It's Friday! Time for the possibly-soon-to-be-regular feature Cocktail of the Week!
Tonight, a house variation of a very old school cocktail called The Aviation. The combination of gin and cherry brandy or maraschino liquor (no relation to those God-awful bleached-and-died cherry things) is better than it sounds.
Our house variation is a bit sweeter, but still a light, balanced cocktail that goes down nicely without being cloying. Because we make ours with house-infused Washington-state Bing cherry liquor and Washington-state made gin, we have renamed our Aviation variant The Boeing Cocktail, a nod to the aviation company that resides here, too.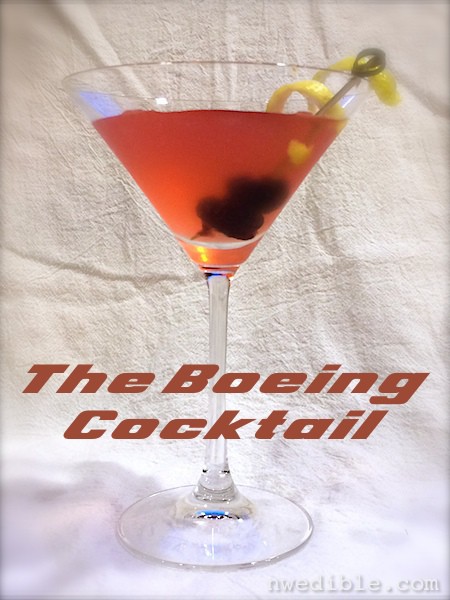 You will need gin, cherry brandy or good cherry liquor (the latter will be sweeter), fresh lemon, and whole cherries in syrup to garnish.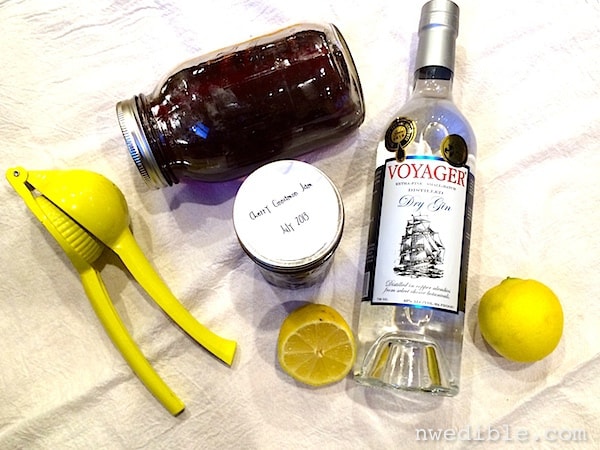 Ingredients
1.5 oz. gin
.5 oz. cherry liquor
.75 oz. freshly squeezed lemon juice
Method
Shake hard with crushed ice and strain into a chilled cocktail glass. Garnish with a lemon twist and a few whole cherries in syrup to garnish. No bright red "maraschino-flavored" cherries. Ever. Cheers!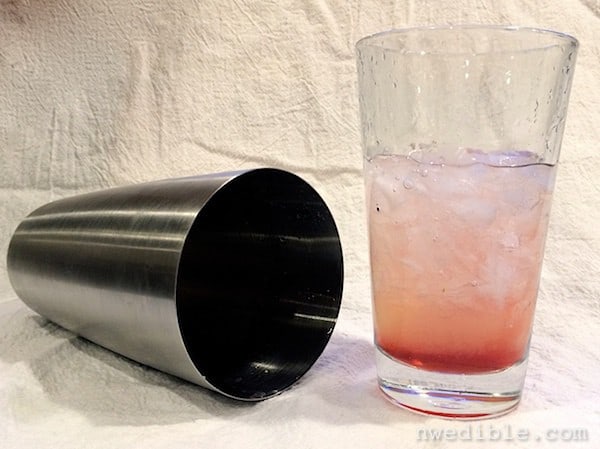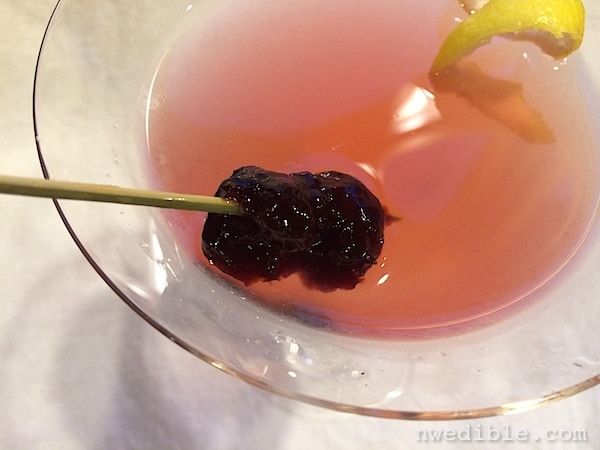 0