Perhaps, like me, you are rolling into preserving season 2013 with some, shall we say, overstock in certain areas. In 2012 around this time I still had apricot preserves hanging on from 2011. Then I happened into a giant windfall of free apricots. I turned that bounty into cases of delicious homemade apricot preserves and promptly learned that my kids will not eat apricot jam. They hold out for the berry jams.
Which means I am long on various apricot preserves. Like this jar of embarrassingly vintage Apricot Jam with Bourbon and Noyaux (Get the recipe here – it's amazing.)
So I had this brainstorm that homemade jam might be a great way to churn out a very simple homemade ice cream.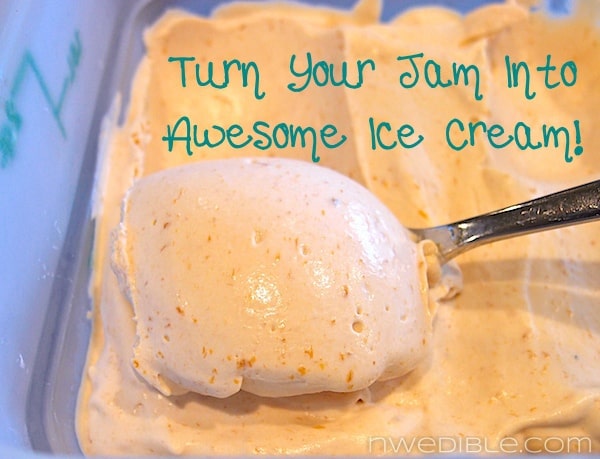 Spoiler Alert: I was totally right. If you have jam, an ice cream maker and about 24 seconds, you can be on your way to delicious, super simple homemade ice cream!
Hubris Alert: Mr. Google tells me I didn't actually invent this jam ice cream idea. Not even close. But hey, it was new to me when I tried it.
Homemade Jam Ice Cream
Ingredients
1 half-pint (or 1 cup) fruit jam or preserves
1 cup whole milk, chilled
1 cup heavy cream, chilled
Note about the jam: I use homemade, low-ish sugar, commercial-pectin free jams with a fairly firm set for this ice cream formula, but I'm sure store bought jams would work just fine too. This isn't the recipe I'd use a semi-liquid "jam-syrup" type preserve that never quite set up. That could negatively impact the final texture of the ice cream. For more about my technique for making pectin free jam, check out this post.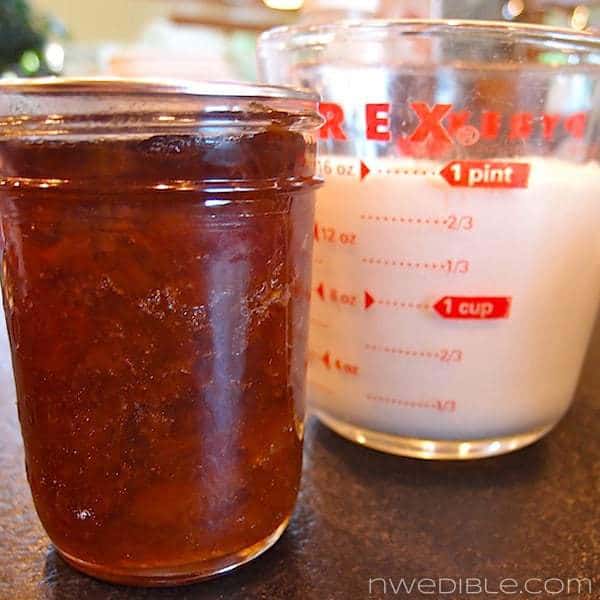 Method
Combine all ingredients in a bowl. Whisk all together. If your jam is recalcitrant to combine with the milk and cream, convince it with an immersion blender. (The immersion blender I use and can't live without is no longer made, but it's very similar to this one.)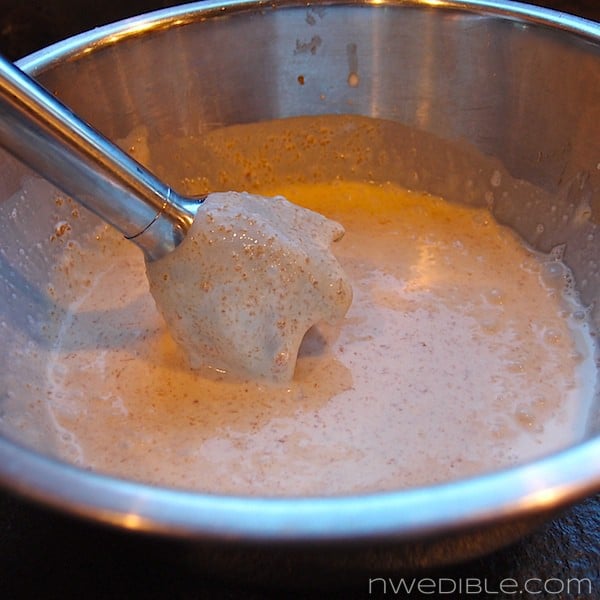 Transfer mix, which should be very cold, to your ice cream maker and freeze according to the manufacturer's directions.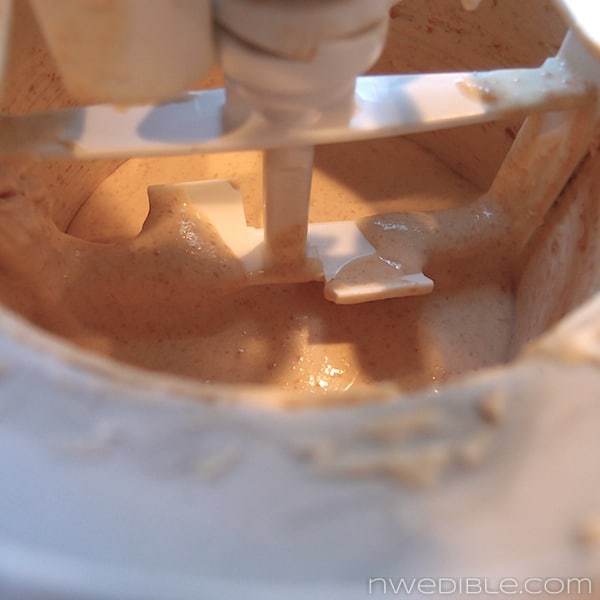 The ice cream will come out of the ice cream maker with a texture like soft serve.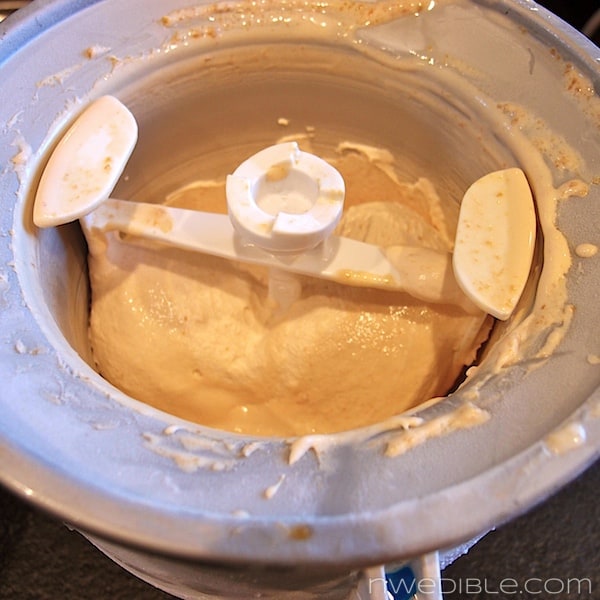 You can eat the ice cream soft, or transfer to a freezer-safe container and freezer for several hours until fully hard.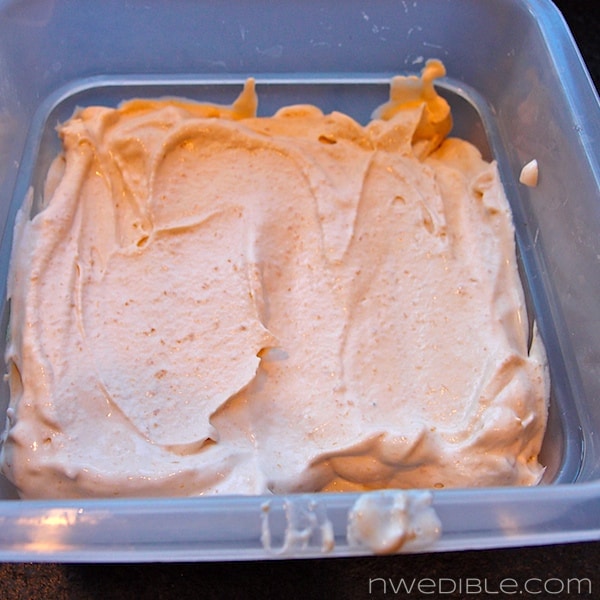 Enjoy your super simple homemade jam ice cream! My little ones declare this a kid-approved recipe! We'll just ignore all the bourbon that went into the jam, shall we?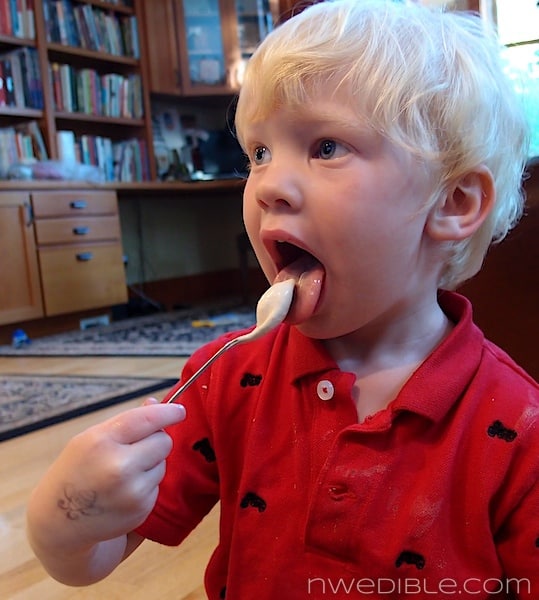 Do you make homemade ice cream? Have you ever used jam to make the process super simple?
60