Can we talk for a minute about the amazingness of tart cherries? They make the best jam, the best pie, and the best mojito variation I've ever sipped.
Now I know what you are thinking. "It's months from fresh cherry season!" Too true, but thanks to the modern miracle of the deep freeze, frozen tart cherries are available year-round, and work even better than fresh cherries in an application like this, where you specifically want the cherries to break up into a wonderful, juicy pulp.

I planted a tart cherry tree two years ago, and we have so far harvested a delectable several handfuls of fruit, but the cherries I used in this cocktail came from Costco. Have you noticed that Costco now carries a huge selection of really high quality organic items? Swoon. These cherries are incredible. If you are a Costco shopper, look for them and buy a bag.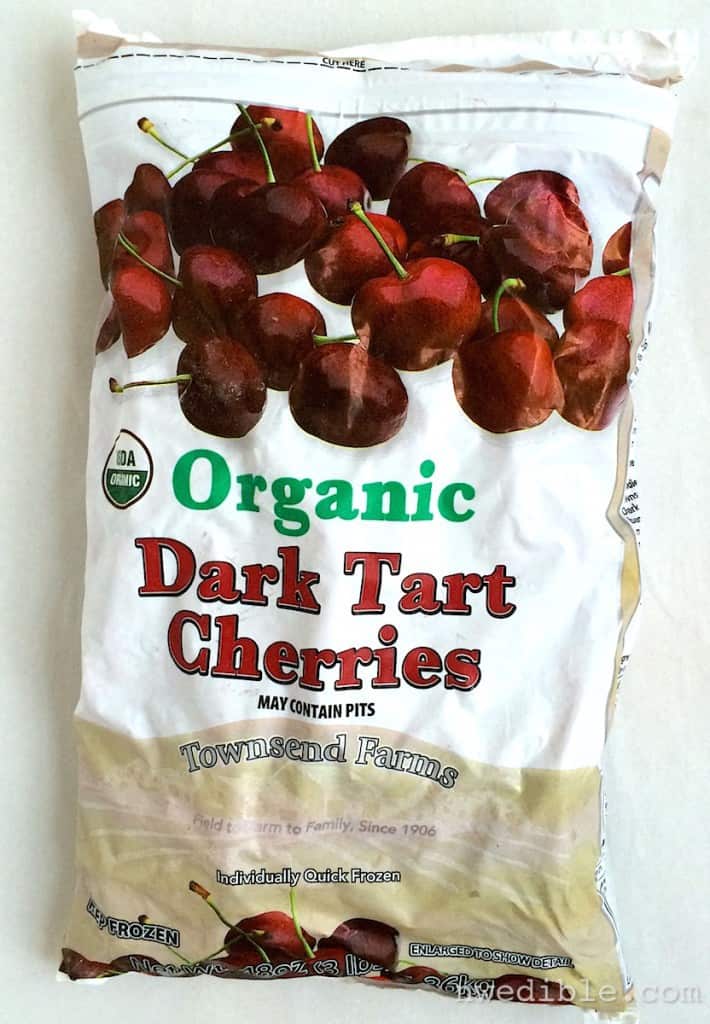 Okay, enough with my Warehouse love. Let's get mixing.
The Tart Cherry Mint Mojito
We're gonna start by making a juicy muddled paste of sugar, mint, tart cherries and a wedge of lime in our heavy duty glass or mason jar. Just muddle the heck out of everything until it looks like a crime scene in a glass.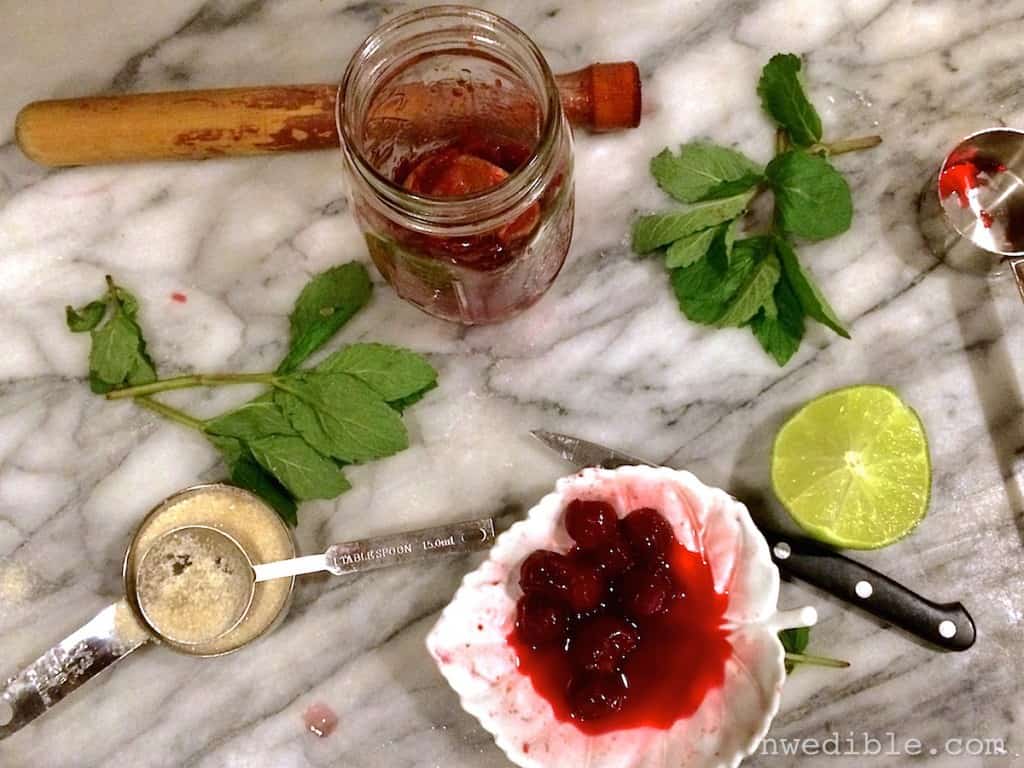 Next, add in a generous dose of rum, fill your glass with ice, and top up with a splash of club soda. Garnish with a sprig of mint and a few cherries and you're done!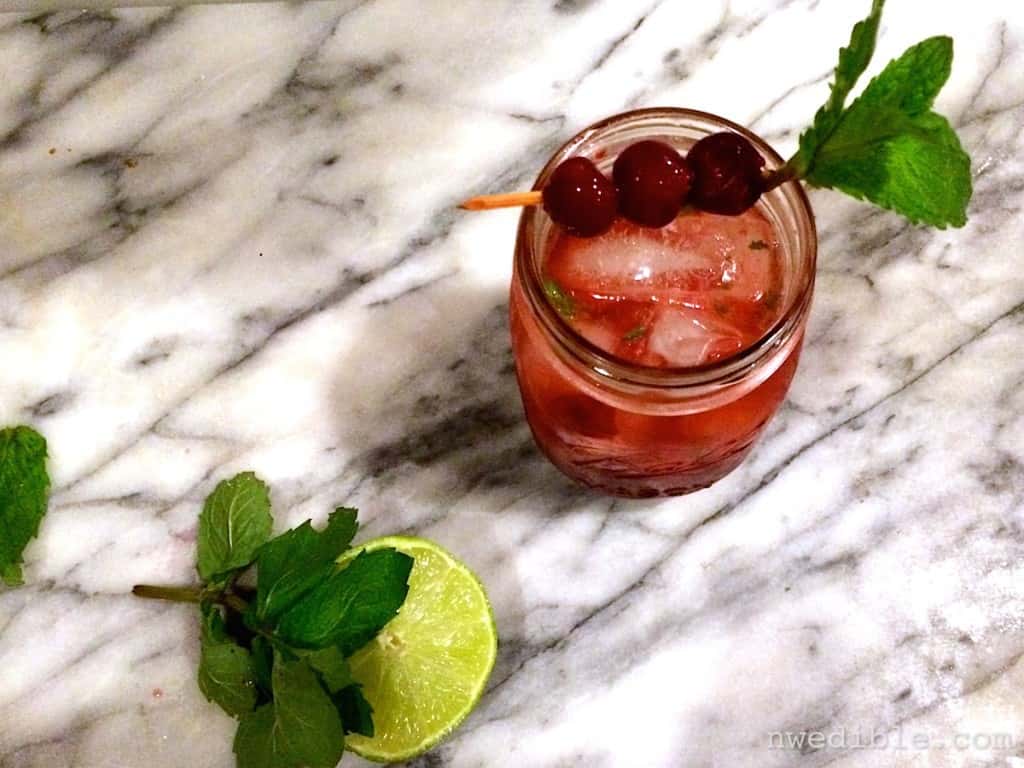 Now, a word of warning. This cocktail is very, very easy to drink. Too easy to drink, probably. It's refreshing, well balanced, and will make you feel like it's summer even if the snow is still falling. Just, be sensible.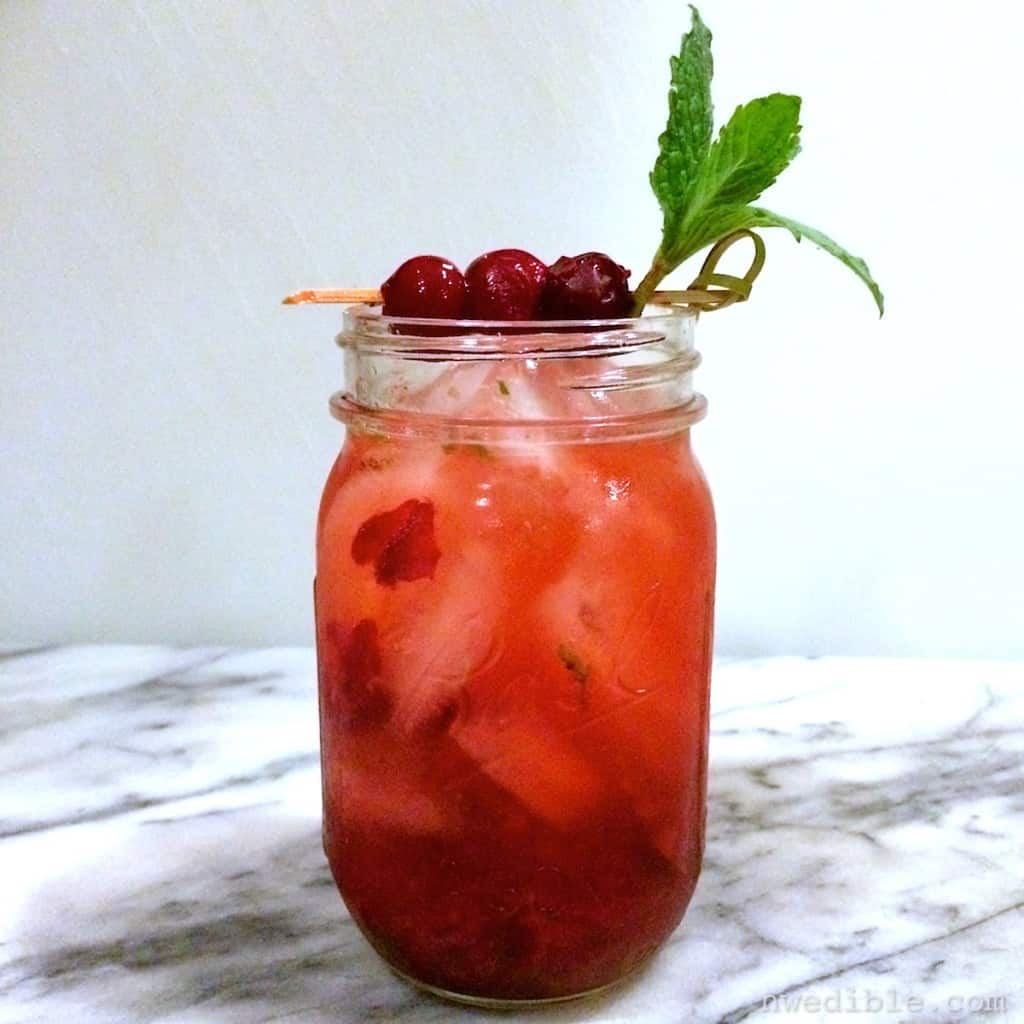 Make It A Mocktail
This is a drink that lends itself well to non-alcoholic adaptation. Leave out the rum and add more club soda. If you're going non-alcoholic, consider adding a bit more sugar to your initial cherry-mint muddle.
Printable Tart Cherry Mint Mojito Recipe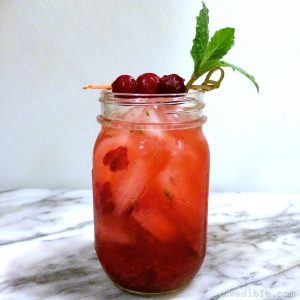 Print
Tart Cherry Mint Mojito
Yield 1
A refreshing, juicy mojito variation with tart cherries.
Ingredients
1 tsp sugar
6 sprig fresh mint
1 wedge fresh lime
1/4 cup pitted tart cherries (fresh or frozen)
2 oz. light rum
1/4 cup club soda
Instructions
In a heavy duty glass or pint-sized mason jar, muddle together the sugar, mint, lime and tart cherries until the sugar is dissolved and the mint and cherries are broken up.
Add the rum and stir.
Fill the glass with ice, then top up with the club soda. Stir gently, then serve right away.
Courses Cocktail
Happy weekend. Let's all raise a glass to freezers, shall we?
4