When I was recipe testing for the book I ended up making nine or ten batches of cold process bar soap. That is a lot of soap for a family of four.
Normally, I use Dr. Bronner's liquid Castile soap in many of my personal and home care products, but faced with a glut of all natural, homemade bar soap, I thought perhaps I could melt down and dilute the bar soap, thereby turning it into liquid soap.
Spoiler alert: this does not work. At least, not the way you are hoping it will. But, it does lead to a different and highly useful home care product called Soap Jelly.

What is Castile Soap?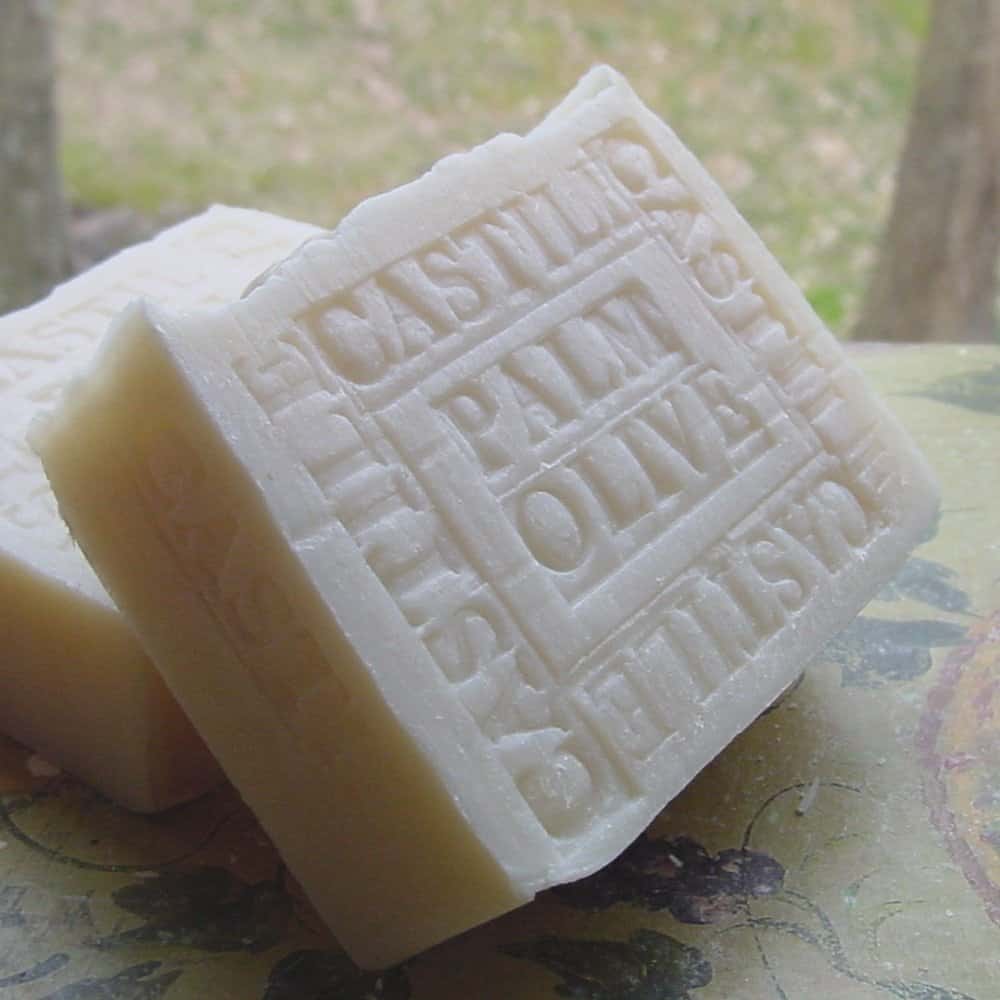 All true soap – not petroleum based detergent but real soap – is made when fat is combined with a strong alkali called lye. A process called saponification takes place that chemically changes the original ingredients into this totally new thing we call soap.
In liquid or bar form, castile soap is simply soap made from exclusively vegetable oils. Traditionally, a Castile soap (named after the Castile region of Spain) was made with 100% olive oil. While all-olive oil soaps are still made, most modern Castile-style soaps blend in other vegetable oils, like coconut.
Castile soap is never made with lard, tallow, or other animal-based soap making fats.
A Tale of Two Lyes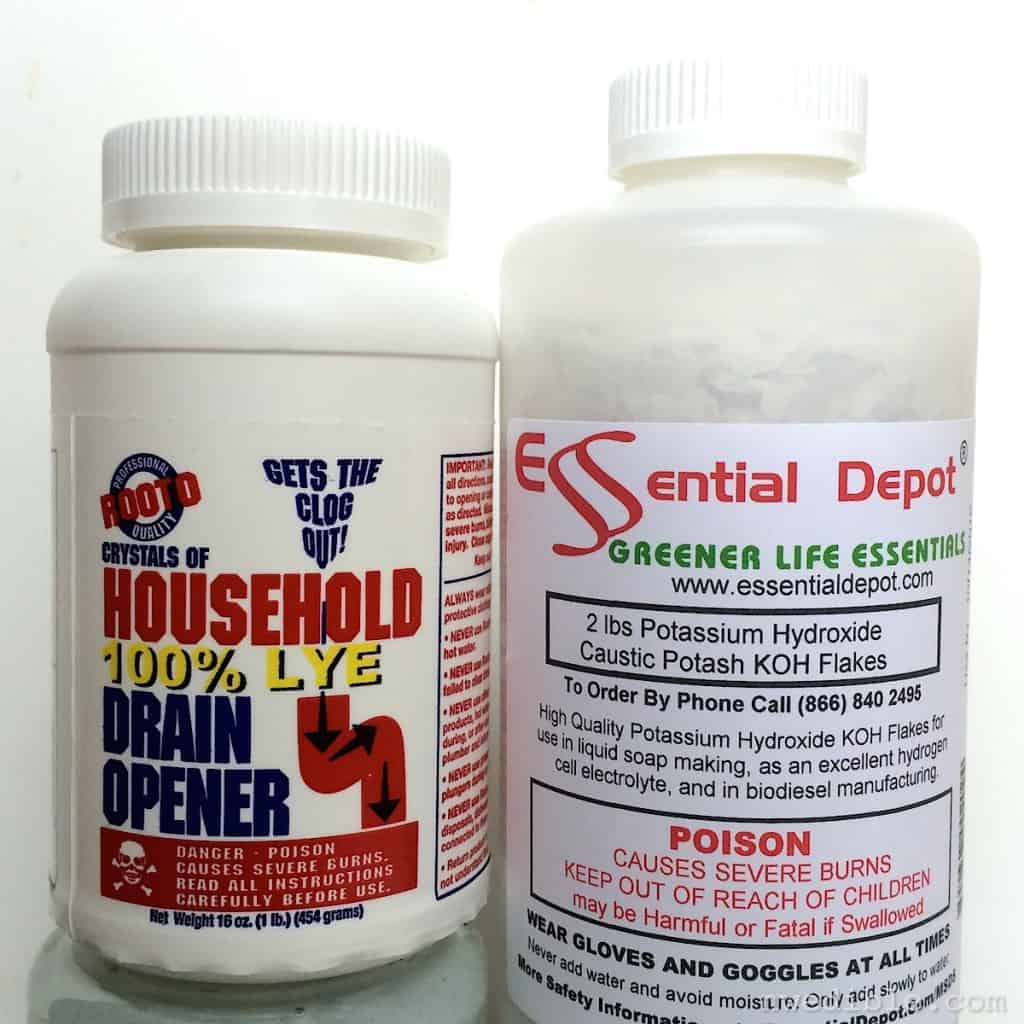 Bar soap is made with sodium hydroxide, one type of lye (the drain cleaner on the left), and liquid soap is made with potassium hydroxide, another kind.
These two lyes are different beasts, from a soap making perspective. They saponify differently, are used at different rates, and result in different textured soaps. So, even though both are called lye, sodium hydroxide and potassium hydroxide are not interchangeable in soap recipes.
Sodium hydroxide is typically used as a lye for bar soap because it reacts to produce a hard, opaque, long lasting bar. Often, just a teeny bit less lye than is needed for complete saponification is used in a bar soap formula. This is called super-fatting, and results in a more luxurious and moisturizing bar of soap. It's also ensures that no raw lye is left behind in the finished bar of soap.
Liquid soap is a bit different. A good liquid soap is clear, so potassium hydroxide is used because it saponifies fats without forming hard, opaque crystals like sodium hydroxide. Potassium hydroxide also tends to give a more bubbly lather, highly desirable in liquid soaps.
Residual oils in a liquid soap lead to a cloudy product, so liquid soap is typically over-alkalized by adding a little more lye than necessary to the mix. This excess lye is neutralized later with something like citric acid.
Liquid Soap Isn't Just Bar Soap Plus Water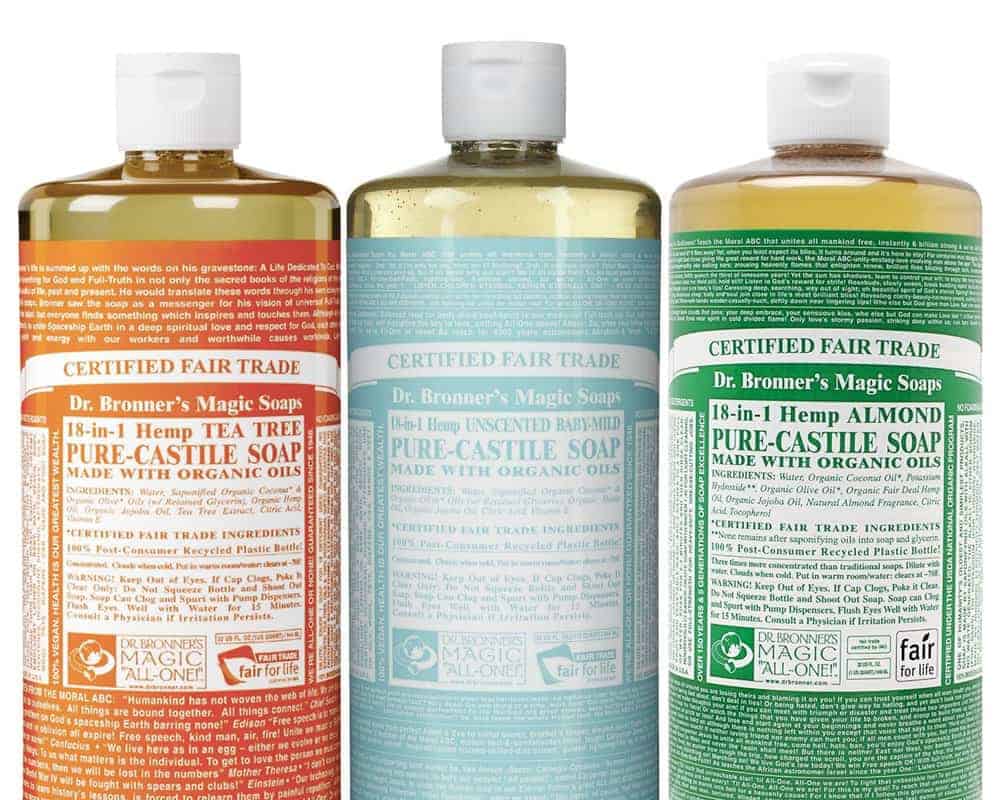 There are many differences between bar soap and liquid soap, including the lye used, the process to make them, how long they have to cure, and how they are blended. The bottom line is, the chemical properties of bar soap are different than the chemical properties of liquid soap.
So, if you attempt to melt a little bit of your homemade bar soap into warm water, the result will not be a smooth, clear, free-flowing liquid soap like you'd get from a Dr. Bronner's bottle.
This is a soap that wants to be a dense, hard bar. Mix it into a water and it will grudgingly compromise and give you something with a texture somewhere between goopy gel and toddler snot, depending on how much water you force it to deal with.
Soap Jelly
Soap Jelly is the real name for the snot-textured goo you get when you dissolve a bit of your bar soap into water. Sounds gross, but it turns out this stuff is really, really useful.
I keep mine in a mason jar fitted with a reCAP lid at the sink and use it as dish soap. It works beautifully.
How To Make Soap Jelly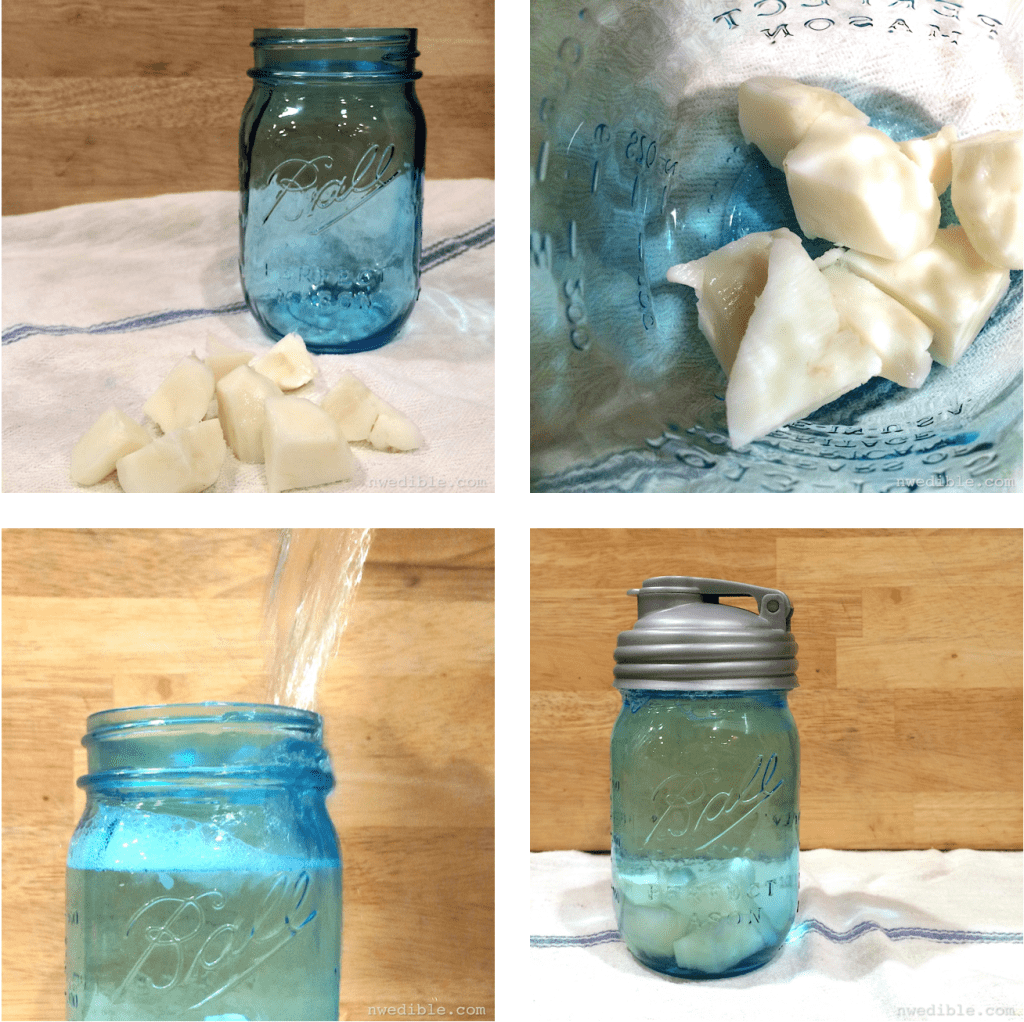 Save up the end-bits of those bars of soap that are too small to look nice at the sink or in the shower. When you have several, add enough soap bits to cover the bottom of a mason jar. Exact quantities aren't that important.
Add hot water to the jar, and lid tightly. I'm partial to reCAPs for this kind of thing.
Let the jar sit overnight, or even for a few days if your chunks of soap are big like mine. Give the jar a little shake periodically. In time, the soap chunks will fully dissolve and the soap jelly will become viscous.
If your soap jelly is thin enough to add to a pump-bottle, you can use it as liquid or foaming hand or shower soap. I keep my jar of soap jelly by the sink and use it for scrubbing and hand-washing dishes.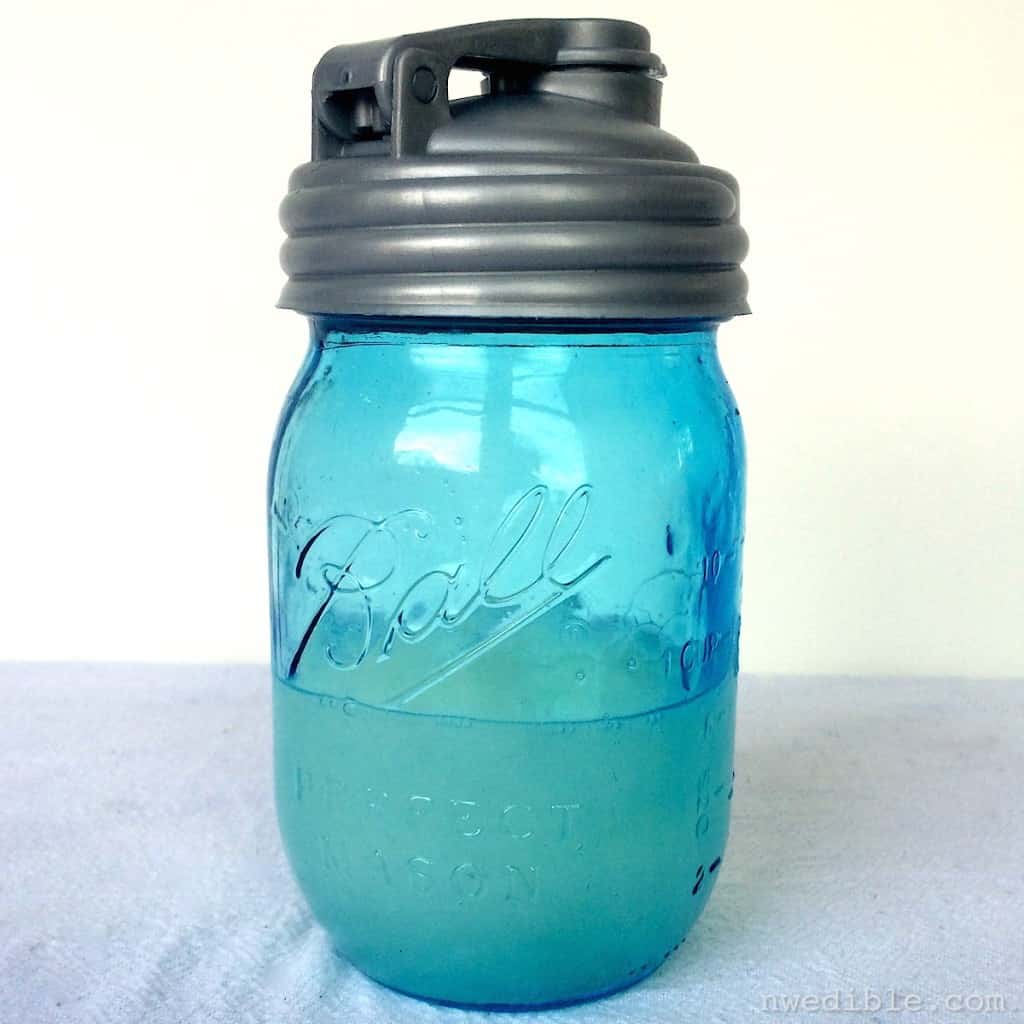 Is it just like liquid Castile soap? Nope. But it's a great cleaning agent and making soap jelly means I'm not wasting any of my awesome, natural homemade soap.
How do you use up your end bits of bar soap?
53