Five Things Friday: assorted favorites, oddities, time-sensitive announcements, discoveries, random thoughts, life tidbits and whatever else pops into my head. Cue the intro. Boom!
Weekly Awesome: Permaculture Design Course Kickstarter
My buddy Paul Wheaton is running a kickstarter. You may know Paul as the Crazy Permaculture Man-Giant in Overalls behind Permies.com. You may also know him as the guy who called my ass up when I disappeared into malaise for a year, and shock-doctrined me back to both my garden and this website.
I owe Paul one.
But that's not why I'm sharing his Kickstarter. I'm sharing it because it's awesome.
He's got a bunch of Permaculture experts coming to his farm for 4 weeks to teach a homesteading-focused Permaculture Design Course and an Appropriate Technology Course. They are gonna record over 200 hours of instruction and make that material available to stream or download to Kickstarter backers.
All the support level rewards seem generous, but I think the sweet spot is the $120 level, where you get to download all 220-ish hours of instruction from both courses as mp4 files. The live cost to attend both classes is over $3000, as a point of comparison, and the courses are sold out! I think the frugal sweet spot is $5, which gets you a ton of digital goodies including huge packets of instructor notes for both courses.
So if you've been interested in getting the information conveyed in a Permaculture Design Certificate Course but you don't actually need the certificate, or you want to learn how to make a rocket mass heater without blowing up your house, check out Paul's Kickstarter.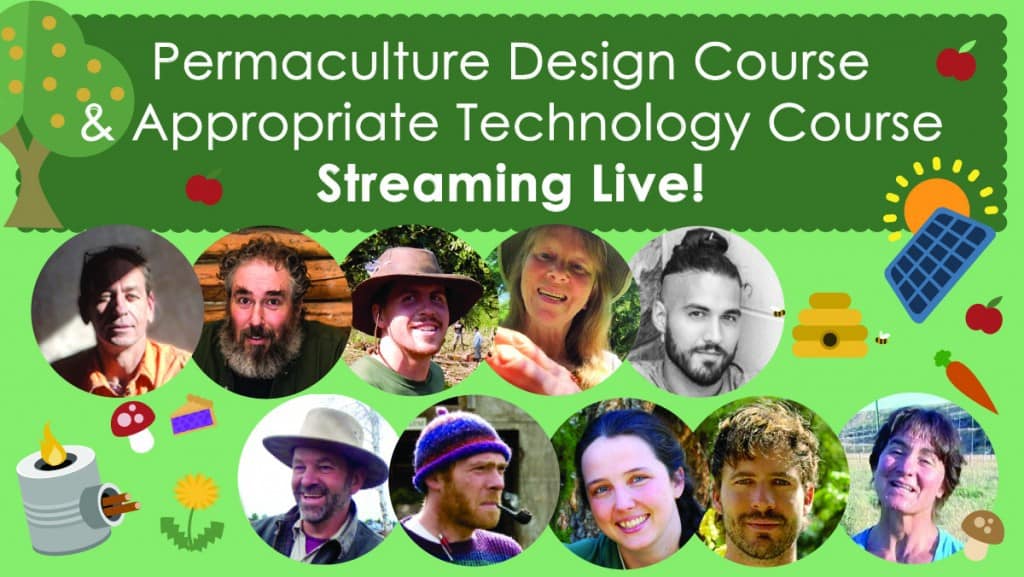 What I've Been Watching
I found us all a new YouTube channel to stalk! It's called Guildbrook Farm. Husband and wife team of new-ish small-scale homesteaders talking about gardening, chickens, goats, frugality, canning, preparedness and more.
The video production quality and editing is excellent, the content is great, and both Jaime (wife) and Jeremy (husband) are compelling, relatable presenters. The videos tend to be longer-format. Most are 15 to 25 minutes long, and get into some good detail. The videos are also panic, hype, fear-mongering and drama free (always a blessing in anything that deals with preparedness!). Two thumbs up!
I recommend starting with "How to Start a Prepper Food Pantry" because who doesn't love a homestead pantry tour? If you have 40-ish minutes, the video "Earthquake: A Real SHTF Survival Story" is fascinating, too.
What I've Been Eating
Eggs. Oh, mercy, do we have eggs. Chicken eggs and duck eggs. Little eggs and big eggs. Brown eggs and white eggs. We have so many eggs describing the situation turns into a Dr Seuss book.
We're eating eggs with vegetables, eggs with ham, eggs with cheese, eggs on toast. Egg rice and egg drop soup. Okonomiyaki, the Japanese savory egg pancake, and oyakodon, the Japanese chicken and egg rice bowl. Huevos Rancheros and breakfast burritos. Omelettes, egg-with-a-hat, fried eggs, and lots of simple, skillet-scrambled eggs.
If you have a lot of eggs right now too this old post might help you: What To Make When You Have Too Many Eggs.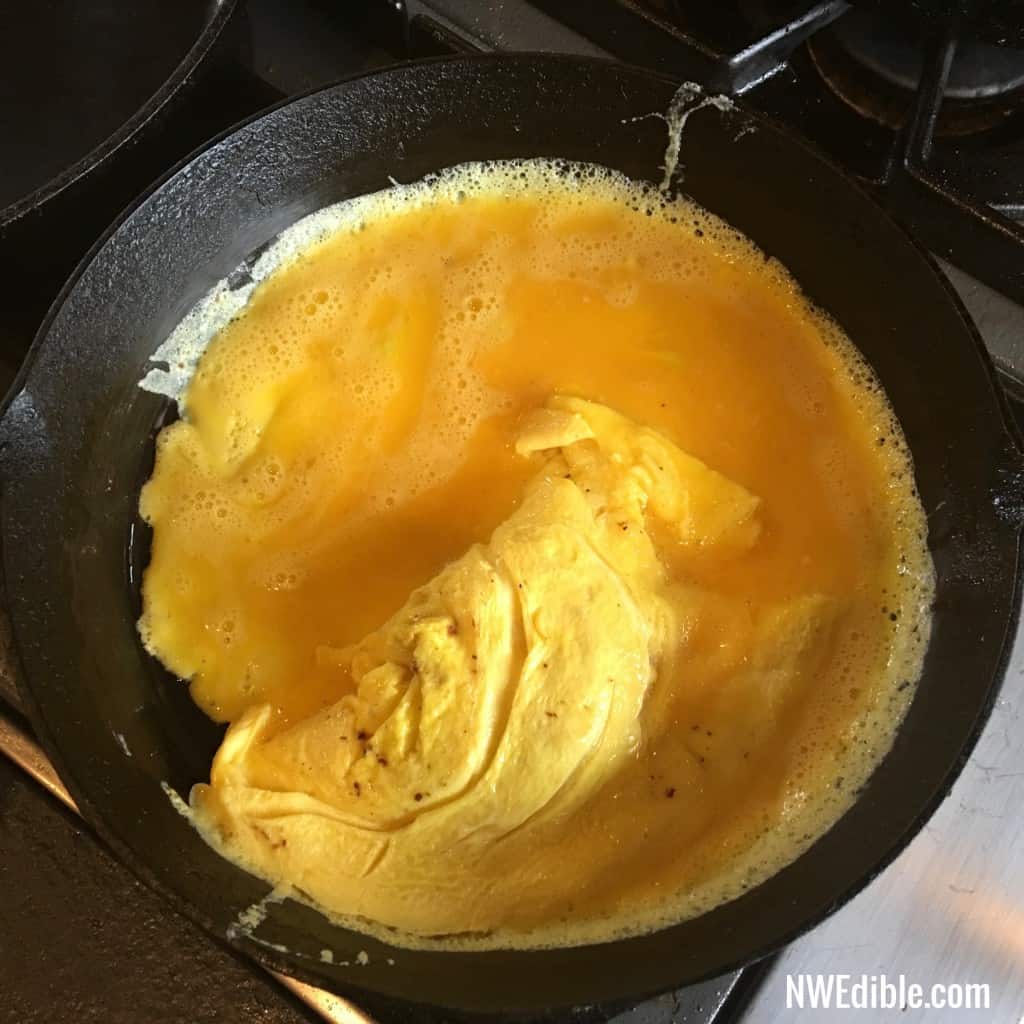 What I'm Loving – Waffle Weave Towels
Do you live in the Pacific Northwest, or someplace even more prone to in-house molds and mildews? Allow me to introduce you to waffle weave bath towels.
I remember a post on Mr Money Mustache years ago – or maybe it was a forum discussion? – anyway, someone was saying that machine drying your bath towels is basically a crime against nature and your wallet. And, I mean, in theory, I guess I agree. But some of us live in places where towels don't hang dry so much as hang mildew.
During Seattle's 7-week long summer, we hang towels outside on the line, and the sun and breeze dries them right up. But for most of the year, our towels were washed and machine dried more frequently than I'd prefer, just to ensure they didn't start to grow fungi. (In the house where I grew up, legit mushrooms grew right out of the avocado-green shag carpeting. It can happen.)
These waffle weave towels dry all the way through, on the towel rack, without mildew-smell, even in winter in the Pacific Northwest. Miracle! Towel laundry has gone down, and despite their thinness, we actually find these towels more absorbent than the fluffy kind.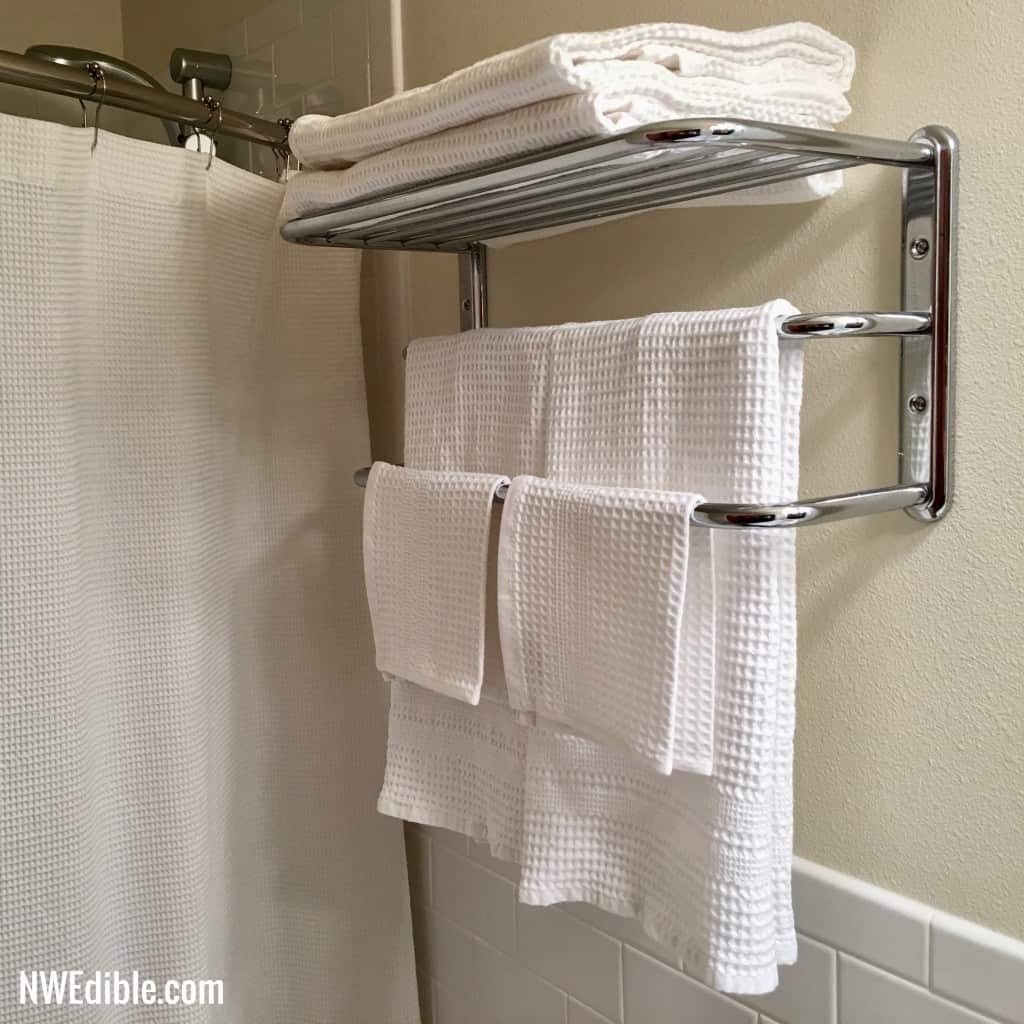 Weekly Weird: Naked Gardening Day
Tomorrow is World Naked Gardening Day. I'm not kidding. All. Naked. Gardening. In my neighborhood, the high on Saturday is supposed to be 60 degrees. There is such a thing as too perky.
So, no, I won't be stripping down to my Bogs and raking out the garden beds in my birthday suit.
What about you? Will you be celebrating Naked Gardening Day? Yay or Nay?
That's it for this week's Five Things Friday. Nothing can really follow Naked Gardening Day. Come back next week and see if I can keep this feature going for more than a week in a row. Have a great weekend!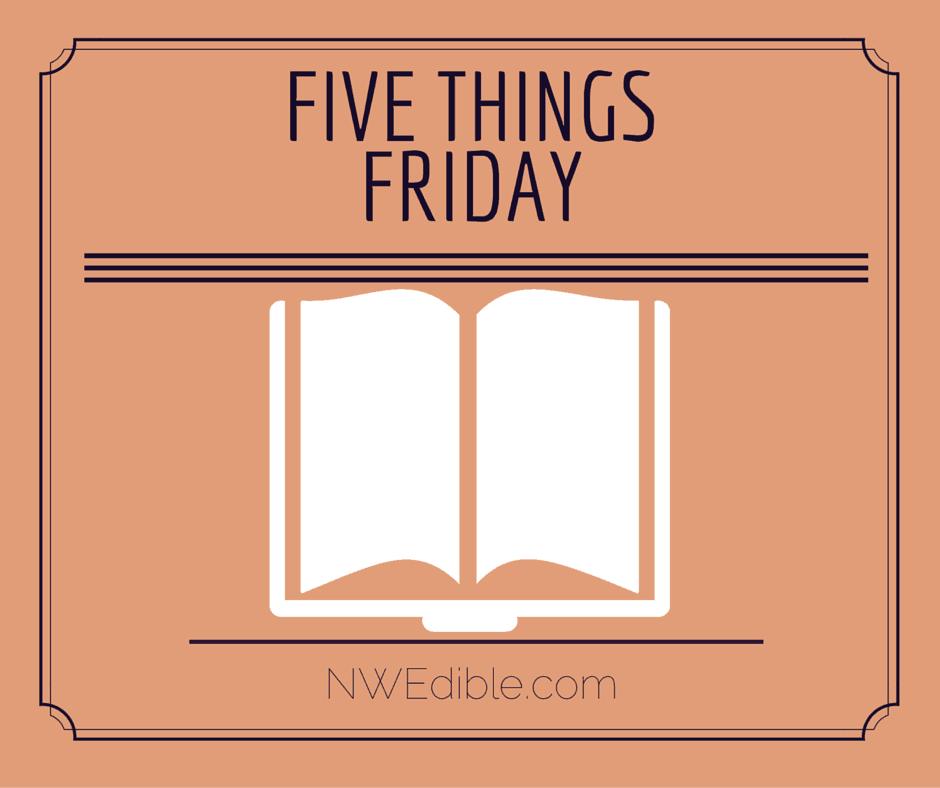 1