Five Things Friday is where I assemble assorted favorites, oddities, announcements, discoveries, random thoughts, life tidbits and whatever else wasn't quite long enough for a real post. This week: resist buying stupid seed starting gear! Plus, why I love magnesium to help manage stress, The Resilient Farm and Homestead, perennial herbs and more.
Hope your weekend is awesome!
Do One Little Thing This Week
In about a week, I will dust off the ol' seed starting bench, grudgingly sanitize my plastic pots, fluff up a bin of seed starting mix, and celebrate the real beginning of the gardener's year. I'll plant something.
It'll take more than just seeds to celebrate this rite of passage, it'll take gear. Like most hobbies, gardening has developed a whole industry devoted to selling you stuff to make your gardening better. Some is legit. Some isn't. Some is even mostly counter-productive. (Looking at you, weed-block fabric. Grrrrr.)
At this time of year, when we are all full of hope and visions of the perfect garden, its very tempting to buy a lot of that stuff. This week, your small little goal is to not get suckered into spending money on gear you don't actually need.
If you aren't sure what seed starting supplies are worth your money, here's my opinionated take on the matter: Which Seed Starting Supplies Are Worth It (And Which Aren't).
Item I'm Loving This Week
Natural Calm Magnesium Powder in Raspberry Lemon flavor. This stuff is amazing. If you sometimes have trouble falling asleep, this is the business. If you are looking for a natural addition to an anxiety, stress, or depression management regimen, this is the business. If you are magnesium deficient (it's pretty common) this stuff is the business.
Honestly, it sounds like hucksterism and I would have scoffed if I hadn't tried it. But I'm sold: magnesium supplementation for stress, anxiety, etc. is definitely something I recommend people try. I put a couple teaspoons in hot water and drink it before bed like tea. The taste is pleasant and I sleep more deeply.
In The Garden This Week
The rain continues. The Pacific Northwest is living up to it's winter reputation. I'm grateful this week for my perennial herbs. The lovely foliage of (from top to bottom) rosemary, bay laurel and thyme is a refreshing break from the winter muck.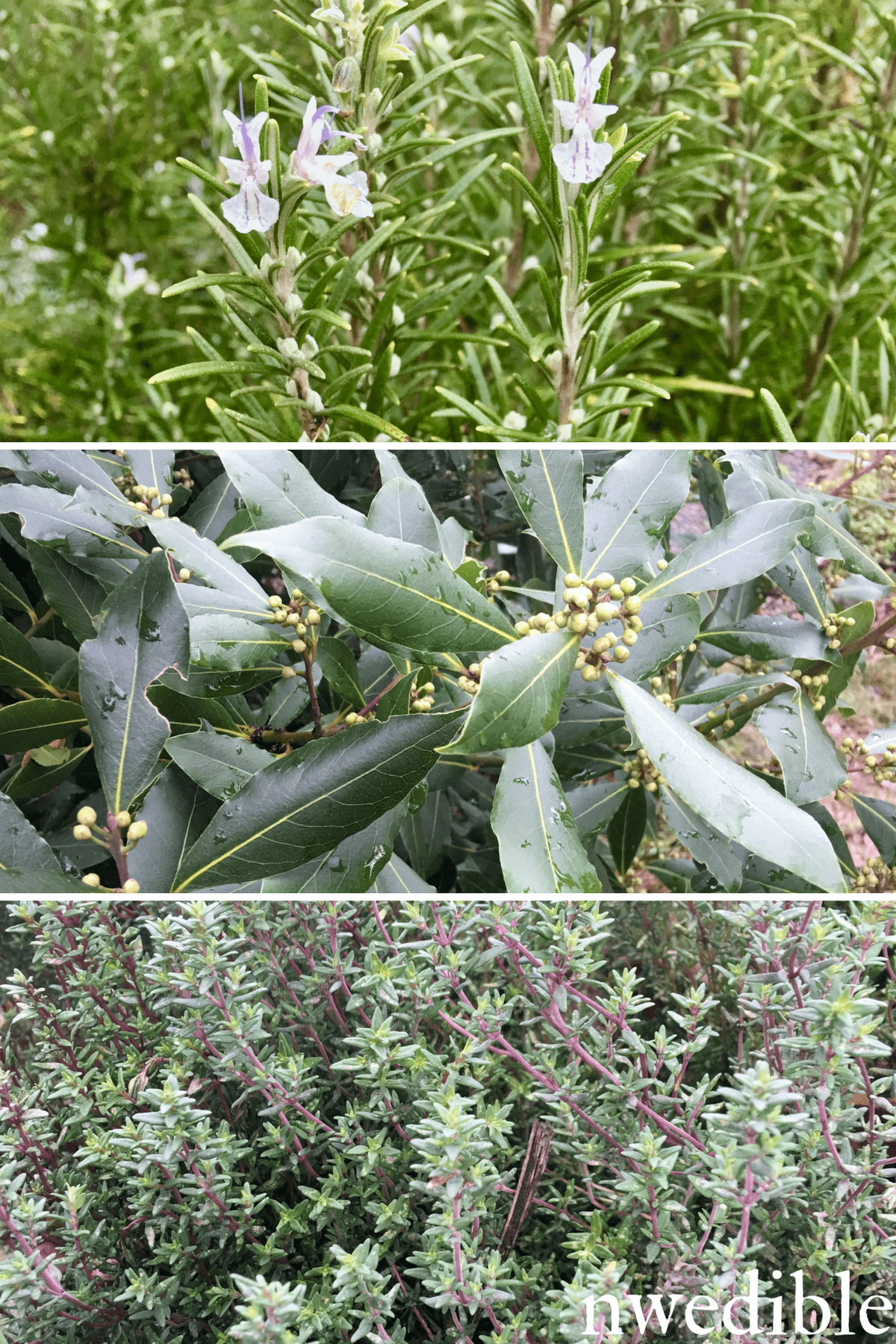 What I'm Reading
A patron reminded me the other day about the awesomeness that is The Resilient Farm and Homestead: An Innovative Permaculture and Whole Systems Design Approach Paperback by Ben Falk of Whole Systems Design.
I first read this book shortly after it came out in 2013, and was completely impressed at the audacity of Falk (he grows rice in Vermont), the beauty of his landscapes, and the comprehensive view he takes of whole homestead designs. Over 4 years later, the book stands up to a re-read and is just as inspirational.
For cold climate gardeners with an inclination towards slightly nerdy diagrams, this is permaculture inspiration at its best.
Here's the full list of what I'm reading this year.
Quote I'm Pondering
"With all its sham, drudgery, and broken dreams, it is still a beautiful world."
― Max Ehrmann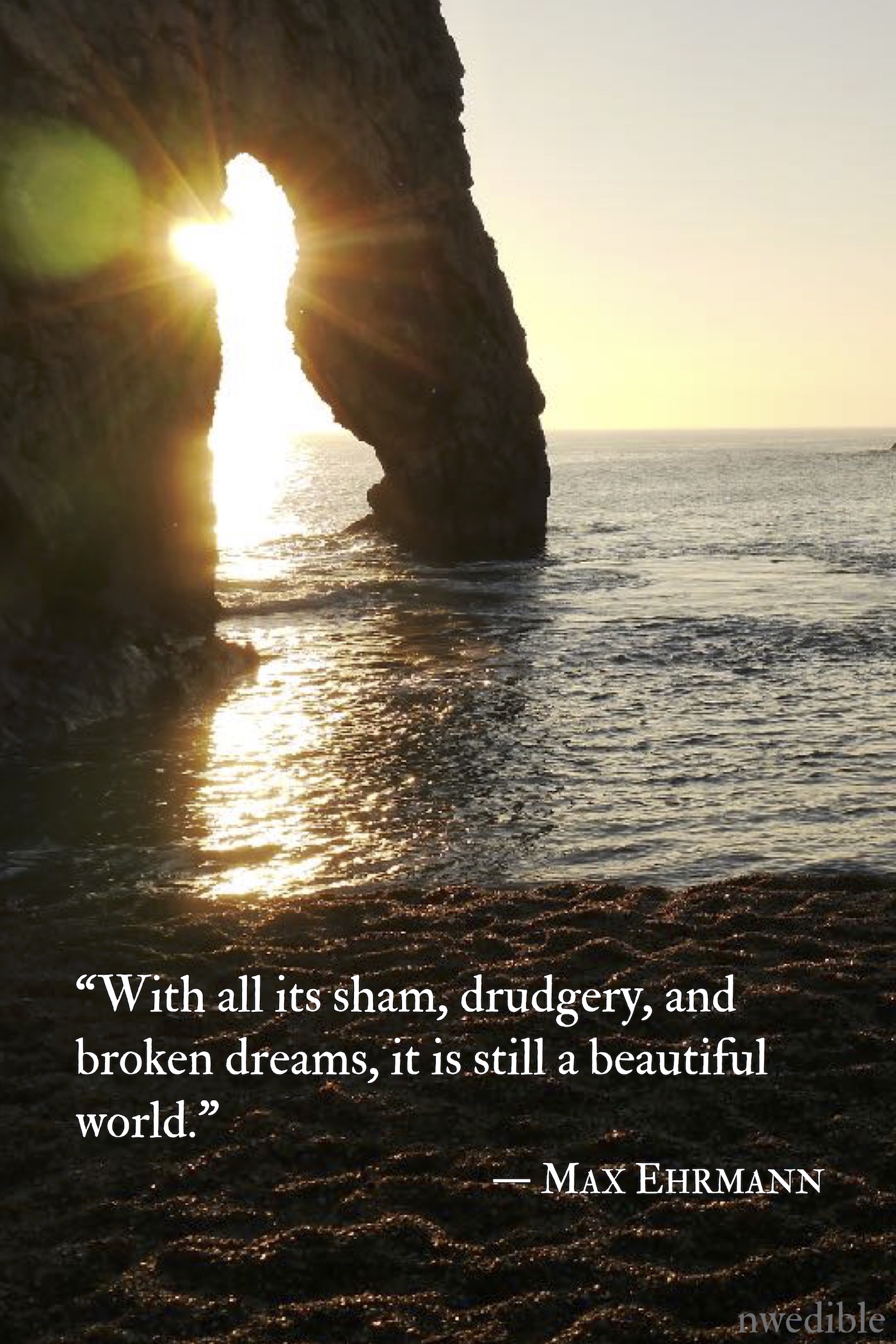 6