This week for Five Things Friday: why you need to think about what you eat before you commit to a garden plan, my secret to easy flavorful meals is pretty much just Thai curry paste, sunchokes are taking over my world, Marcus Aurelius proves stoicism and meditation are natural partners and more.
Do One Little Thing This Week
It's garden planning time!
Before you get swept up in the fantasy of a garden overflowing with all the most unusual edibles you can find (salisfy! oca! tree collards!), ask yourself what you and your family really eat from the garden.
For us, that's everyday greens like lettuce, kale and chard, snap peas, green beans, cucumbers, broccoli, cabbage, cherry tomatoes and loads of basil so I can make gobs of pesto.
By all means try new and exotic crops, but when you plan out your annual vegetable garden, prioritize space for those workhorse crops you know everyone will eat.
If you aren't sure how much space to allocate in your garden plan, I wrote down how much was "enough" for my family of four. Check it out here: Yield Planning.
Item I'm Loving This Week
Mae Ploy Curry Paste in a tub. This week I braised butternut squash in coconut milk with fresh lemongrass and some lacto-fermented chili. (Recipe on Patreon) Oh my gosh it was good.
But if I hadn't just happened to have a couple of stalks of fresh lemongrass in the fridge, I would have added a big scoop of curry paste to my butternut squash braise and it would have been just as delicious with less chopping.
I always have yellow, red, and green Thai curry paste in my fridge. I find countless uses for them, and they always help me make delicious, flavorful food in a hurry. This Thai Red Curry Cabbage Slaw remains a favorite summer meal.
The yellow is mild and good with chicken, the red is spicy and great with red meat like beef or duck – but it also amazing with vegetables – and the green (also spicy) is a bit more citrusy and is excellent with seafood and white meat like pork or chicken.
I like the Mae Ploy brand in the plastic tub. It's consistently excellent and lasts literally years in the fridge (although the spice and pungency declines with time). If you have a local restaurant supply wholesaler or Asian market near you, check local for the cheapest price.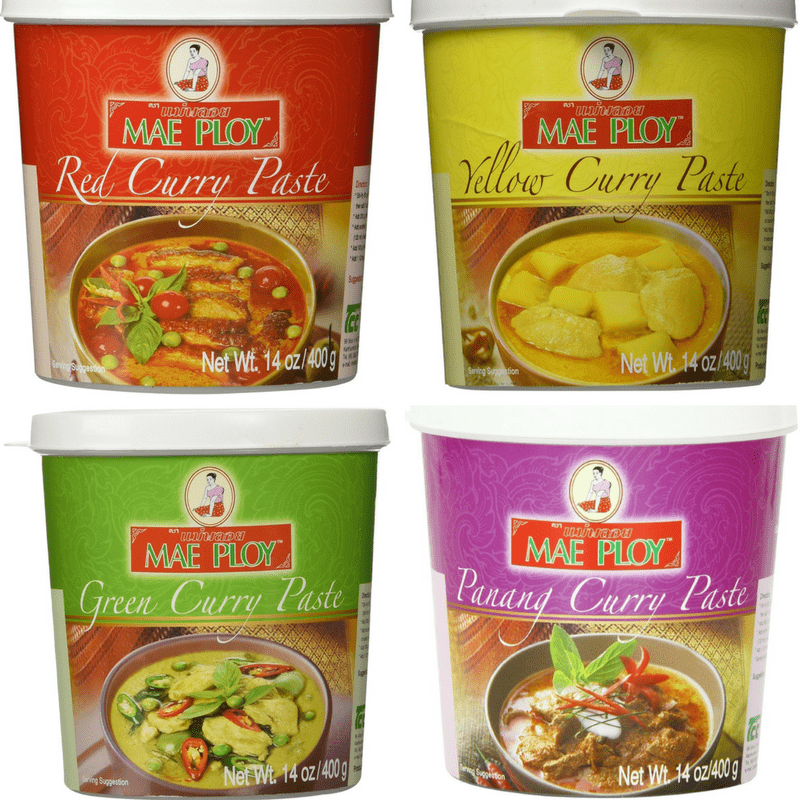 What I'm Reading
I picked up Sapiens: A Brief History of Humankind by Yuval Noah Harari on audiobook and I've been listening to it as I weed and clear out the mess of winter.
This book is the story of people from the time when we first were people. Biology, history, evolution, economics and more get woven into a tight, accessible story of our shared heritage. Highly recommended. I'm about 80 percent of the way through this book and I've already gifted copies to family.
Here's the full list of what I'm reading this year.
In The Garden This Week
Clockwise from left: The Ancona ducks are lookin' proud, alien kohlrabi will fill my belly, and I overloaded my entire harvesting basket with Jerusalem artichokes in about 15 minutes – now what?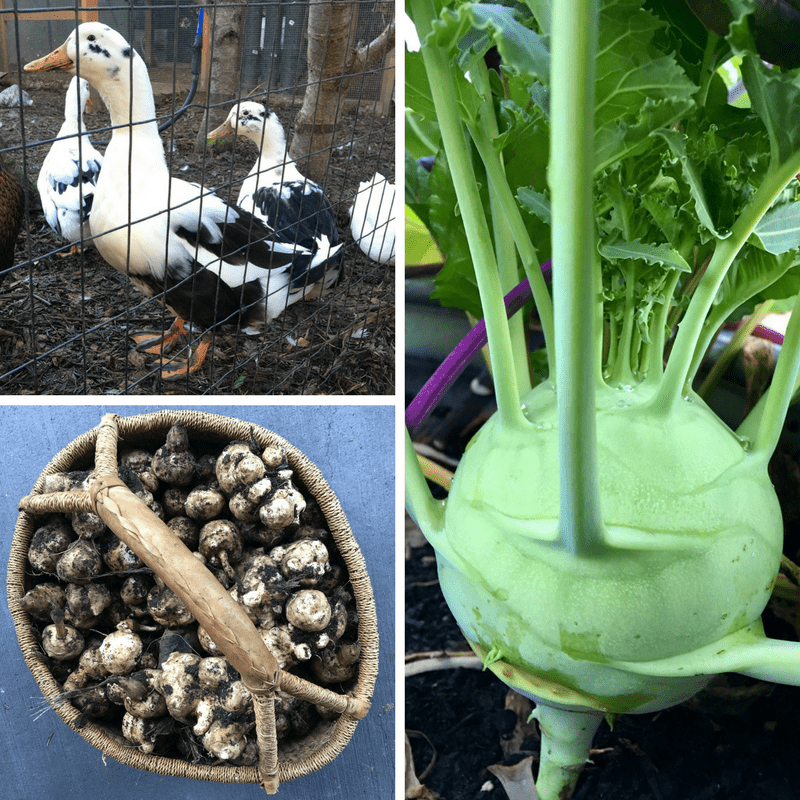 Quote I'm Pondering
"If you are distressed by anything external thing, the pain is not due to the thing itself, but to your estimate of it; and this you have the power to revoke at any moment."
― Marcus Aurelius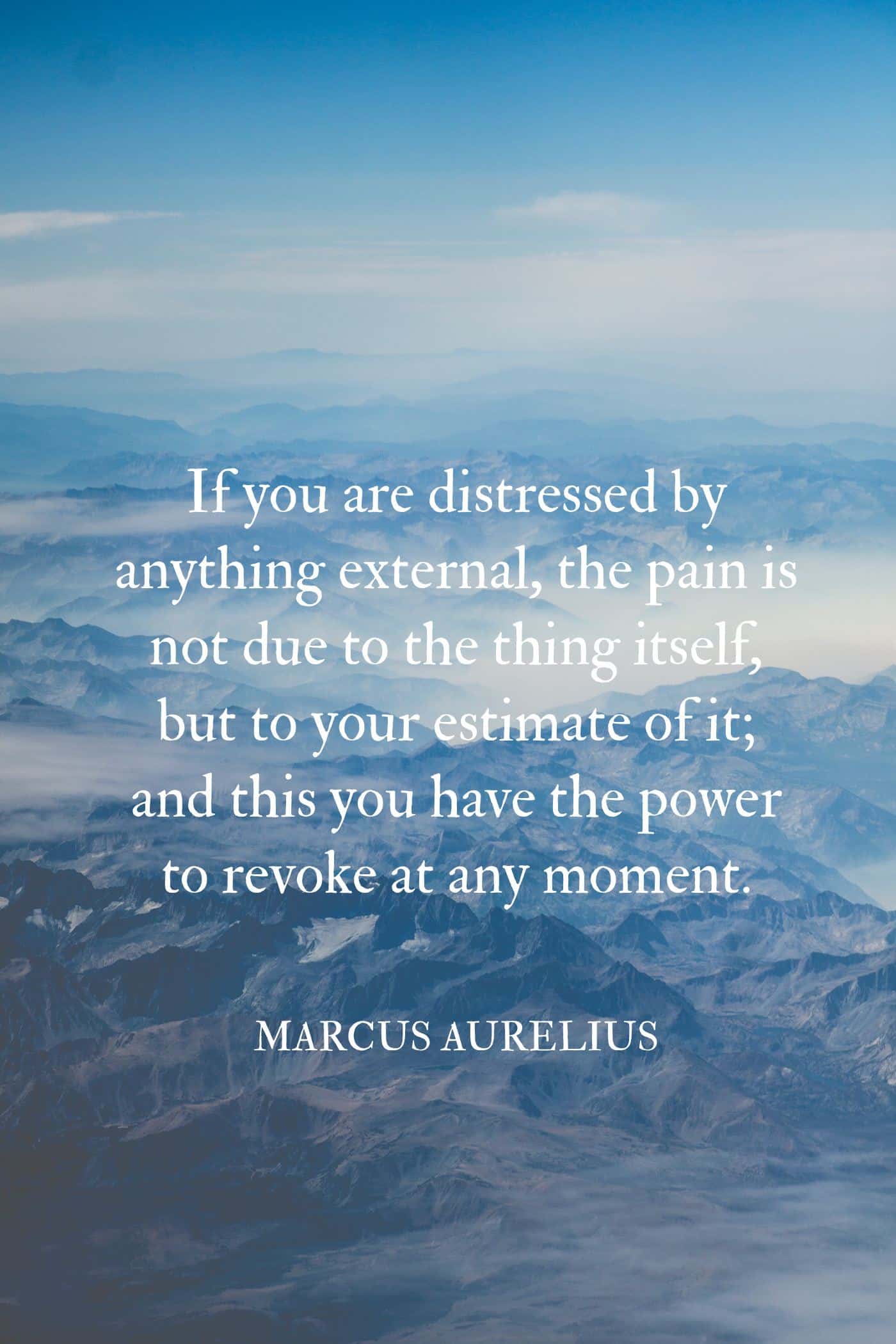 1