Five Things Friday: where I assemble assorted favorites, oddities, time-sensitive announcements, discoveries, random thoughts, life tidbits and whatever else wasn't long enough for a real post.
What I've Been Reading
Articles from around the interwoobles that I read this past week. If it's in this list it made me raise a single eyebrow, gesticulate wildly, or guffaw inappropriately.
In Which The Neural Network Gets Bored Halfway Through Making Cookies (Postcards From The Frontiers Of Science) The funniest thing I read this week. Sure the AI can play chess, but can it bake?
Living on water: Welcome to Freedom Cove (CBS News) Warning: link auto-plays video accompaniment to article. Hate that shit, but the story is really interesting. Ever thought about escaping it all by becoming a sea-steader? This couple in British Columbia has build an off-grid floating mini-island for a home.
Forget About Being a Good Writer (And Do This Instead) (The Mission) I like writing, and I think I'm passably capable at it, but I'm not a writer in Maya Angelou or Ernest Hemingway sense. I've never kept a personal diary or a journal. I've never dreamed of publishing my Great American Novel. I just like to create things, and I often use words to do so. From that lowbrow perspective, I agree with everything in this article.
Sea Salt Is Contaminated With Micro Plastics, Study Finds (Digital Journal) Nature study confirms that the plastic situation is just as bad as you thought.
Slow Flowers Bouquet of The Week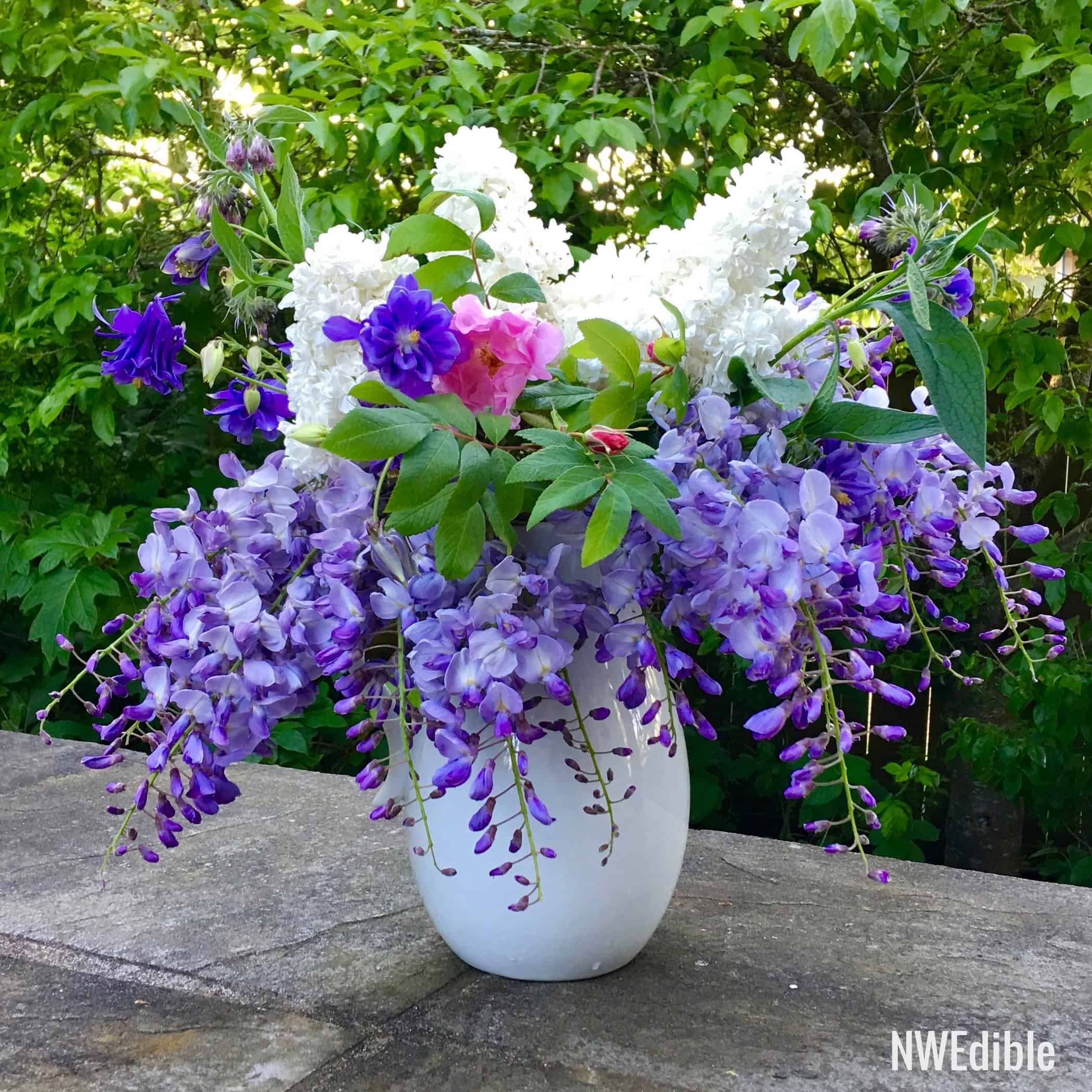 Local, sustainable, slow flowers are the newest big deal in gardening. Nothing's more local than your backyard! This week I gathered Chinese wisteria, lilac, columbine, Rosa rugosa, and Russian comfrey.
I'm not a flower person so don't ask me for varieties or anything. Common ones, almost certainly. I liked the little pop of pink from the rose, but all the petals fell off within a day. Sad! Is that normal for Rugosa roses, does anyone know?
The more I look, the more I think I overdid the droopy wisteria. But, it does smell very lovely in the front hall.
Cool Plant of The Week – Tree Collards!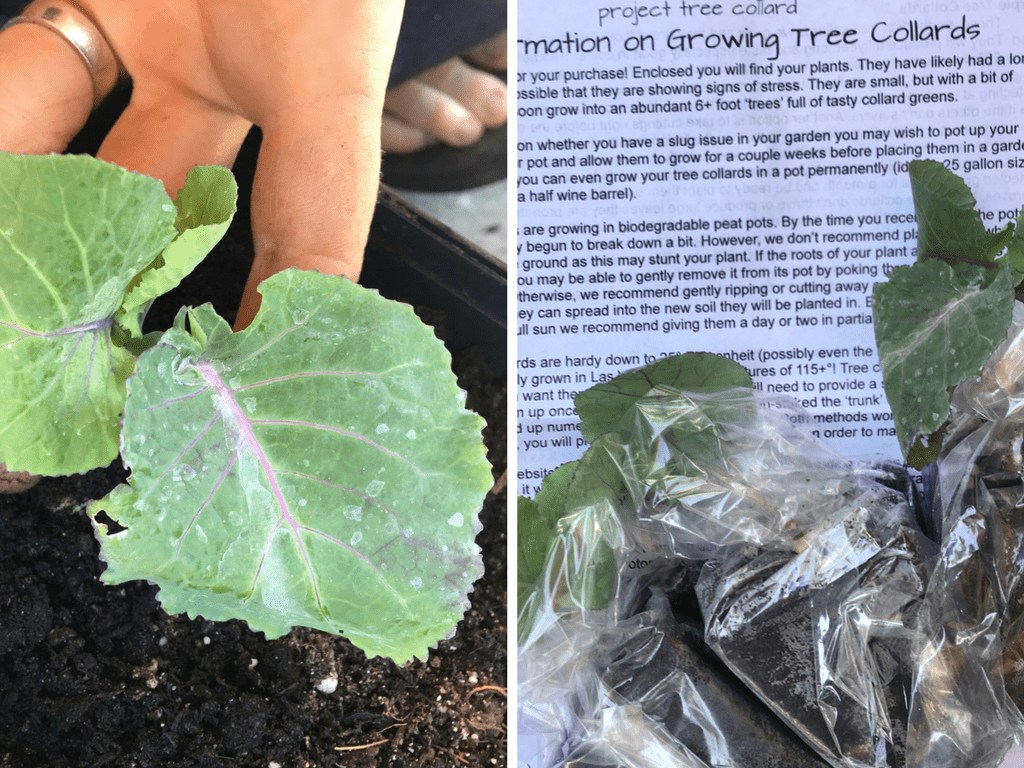 The folks at Project Tree Collard were kind enough to send me three baby cuttings of perennial tree collards.
You really see the value of perennials when you stop gardening for a year. I was like, "No, stop, I don't want fresh organic food for free," and the garden was like, "Too bad, sucker! You're getting it anyway."
That's perennials for ya.
So I'm really excited. I love me some cooking greens, and tree collards are a very interesting plant. They grow a big leaf like a kale or a collard from a stalk that will get 6 to 10 feet tall. If left to their own devices, the plant eventually will get so tall it will fall over and send new shoots up from the original stalk. Or, with some easy pruning, you can keep tree collards more bushy.
Project Tree Collard is shipping purple tree collards now – that's what they sent me. I received the well-rooted cuttings in great condition in little peat pots. I'm still evaluating where to plant them permanently, so I transplanted them up into gallon size pots while I ponder.
Tree collards should be hardy in most years in most of lowland Cascadia. They are rated as hardy in zones 8-10, and  marginally hardy in zone 7. I'm thinking tree collards should be treated similarly to artichokes here in the Northwest – deep mulch in the winter, and keep a few baby starts inside just in case we get one of those several-week-long bouts of hard freeze.
Tree collards seem to be very popular in the Southwest because they tolerate heat – including triple digits – extremely well and very rarely go to seed. I'm looking forward to seeing how these plants do in my garden. I'm a bit of a kale snob, so I have high standards for my cooking greens.
If you've grown tree collards, I'd love your tips!
Big thanks to Project Tree Collard for the opportunity to try this plant!
What I'm Loving – Decent Nail Clippers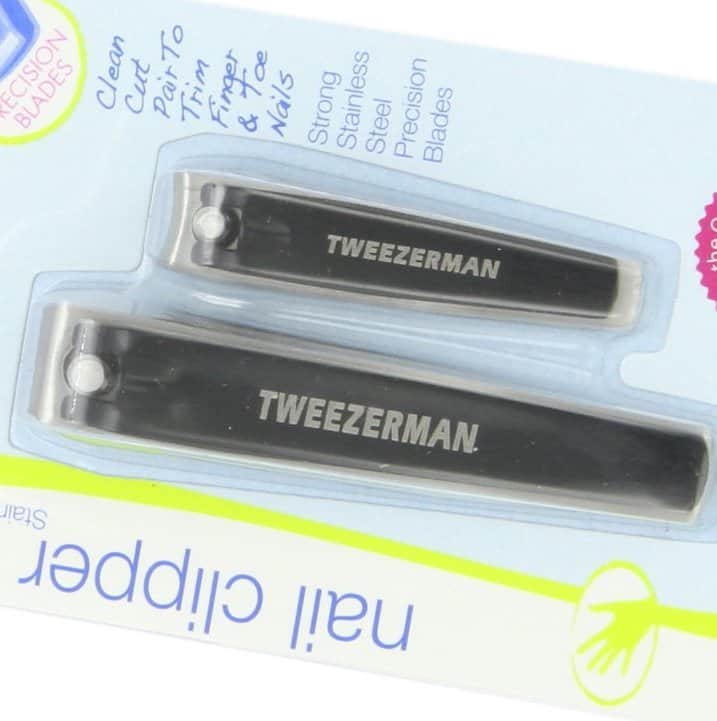 I've only ever had cheap nail clippers. This is because I have been a chronic, hardcore nail biter pretty much since my milk teeth came in. One day I'll tell you the story of how my publisher insisted I be the hand model for the photos in my book. Hilarity and fake nails ensued.
Anyway, Homebrew Husband, tired of our pathetic drugstore clippers, ordered a two-pack of these.
Now I see what I've been missing my whole life. Big increase in quality for tiny increase in price.
I have used Tweezerman tweezers for years and won't use anything else, but I had no idea they also made nail clippers. These are sweet clippers – heavy and well-made feeling. It's so much nicer trimming fingernails (if you have any), toenails and your kid's nails with quality nail clippers. My only complaint is they don't have that dirt scraper attachment thingie.
Quote I'm Pondering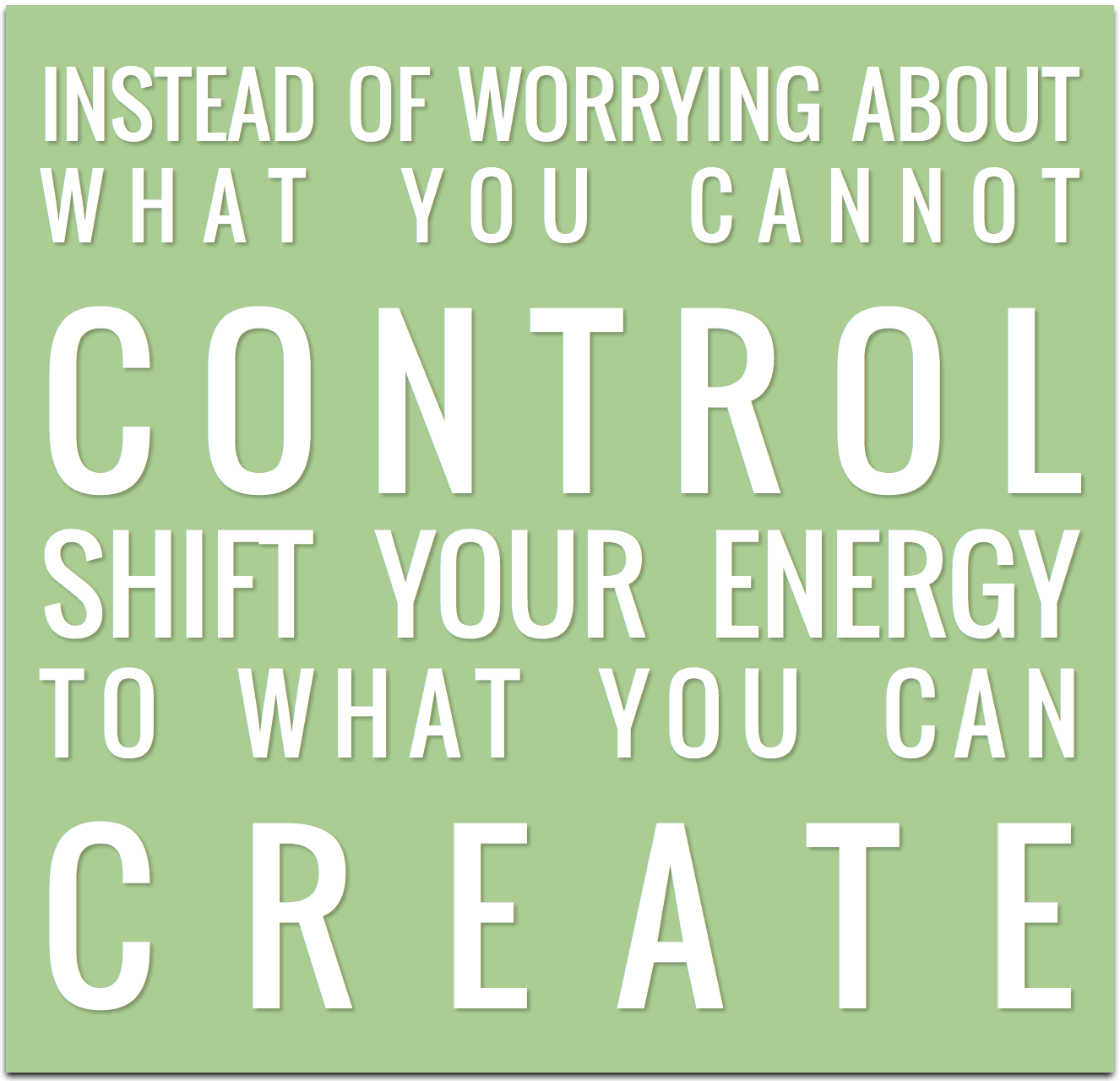 Normally this is the kind of quote I'd mentally bin as "Inspirational Cat Poster" and ignore. However…let's just say it feels very me-in-real-life at the moment.
I spent a fair bit of the year I wasn't here wallowing in shit I have absolutely no control over being a very informed citizen. This gave me a very good understanding of lots of rather terrible things, but no additional ability to influence any of them.
So it's nice to be creating again.
I see a lot of people responding to things they can't control these days with competitive, yet impotent, outrage. Turning oneself into a conduit for outrage porn seems to be the new form of social proof. But what does it really accomplish?
Take it from me, friends: get off the outrage drip. You think you're getting fired up, but really you're getting anesthetized. Can't move while you're plugged in, man. And while I'm ranting, Facebook is a complete dumpster fire.
So try another approach. Go do something. Go grow something. Go make something.
It helps.
•          •          •
Ok, friends, that's it for this week's Five Things Friday. Have a great weekend and I'll see you next week!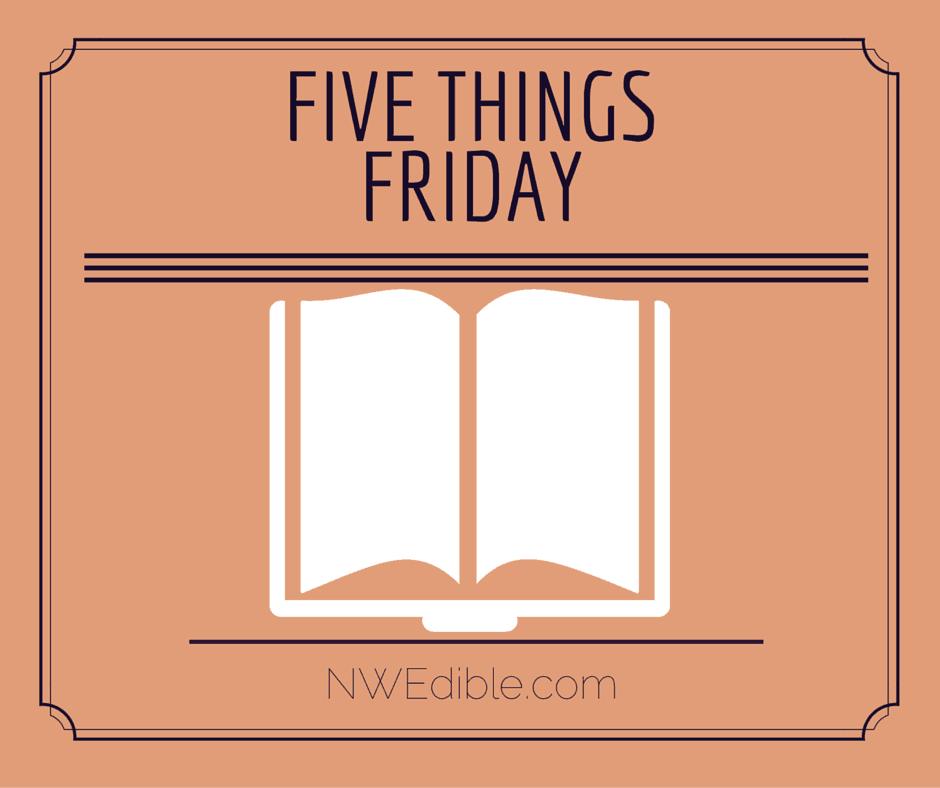 2