Time for the weekly list of accomplishments! This is my way to stay motivated and accountable in my productive home progress.
As with last week, if you want to join in, please do! We can high-five each other for being garden badasses.
Feel free to list your own weekly achievements in the comments, or if you have a blog and want to do your own post and link to it, that's totally encouraged too!
Planted
More effort this week in getting my starts into the ground. I am happy to say, the garden is officially in. I have a bit more basil to squeeze in around the edges today, but otherwise, the space I have is full.
Pineapple Sage
Sweet Corn
Pole Beans
Lettuce
Basil
Harvested
Still pretty much just harvesting perennials and a few greens, although everything looks very verdant out there.
Lettuce
Baby Kale
Comfrey (medicinal when I smashed my hand with a hammer!)
More rhubarb
Herbs – mint, chives, lemon balm, oregano, thyme.
Flowers – wisteria, columbine, lilac, comfrey, and rosa rugosa – for this week's Slow Flowers Bouquet.
Nettles
Preserved
Made Rhubarb Honey Shrub
Made Yogurt
Made Kombucha (someone on Instagram wanted to know how I make kombucha, but my method is the same as everyone else's. Does the internet really need another kombucha post? Let me know in the comments.)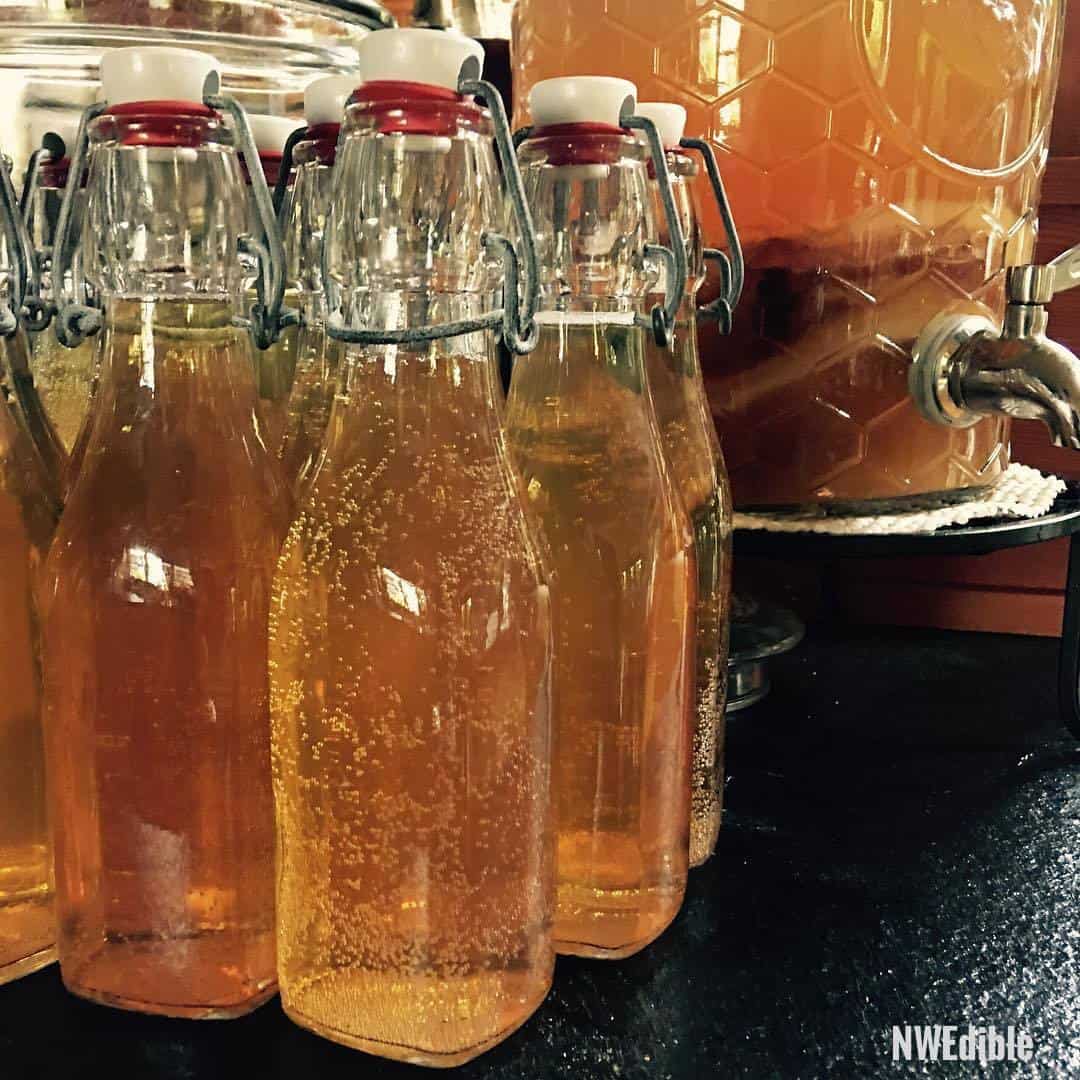 Cooked
Used up lots of harvested rhubarb (try the coffeecake, it's awesome)
Made 2 giant frittata, using up 16 eggs.
Cleaned out the fridge, did the "use it up" juggle, and turned weird little bits of ingredients into actual food.
Animals
Basic daily maintenance.
Built 5 gallon, gravity-fed ducking waterer (video on Patreon).
Moved ducklings outside and integrated the flock. (Thank God, the duckling smell was not okay.)
Took care of the ongoing drake problem.
Projects
Spread straw down on the garden paths over the cardboard which dramatically improved the look of the new garden layout.
Worked on tomato trellis. It was all going great until I lost the drill driver head in the straw mulch. $&*$! Project on pause….
My dad the super woodworker went all in on the mason bee house idea this past week! He made an amazing mason bee house for me and we even got the last batch of mason bees from a local place yesterday. Check this out!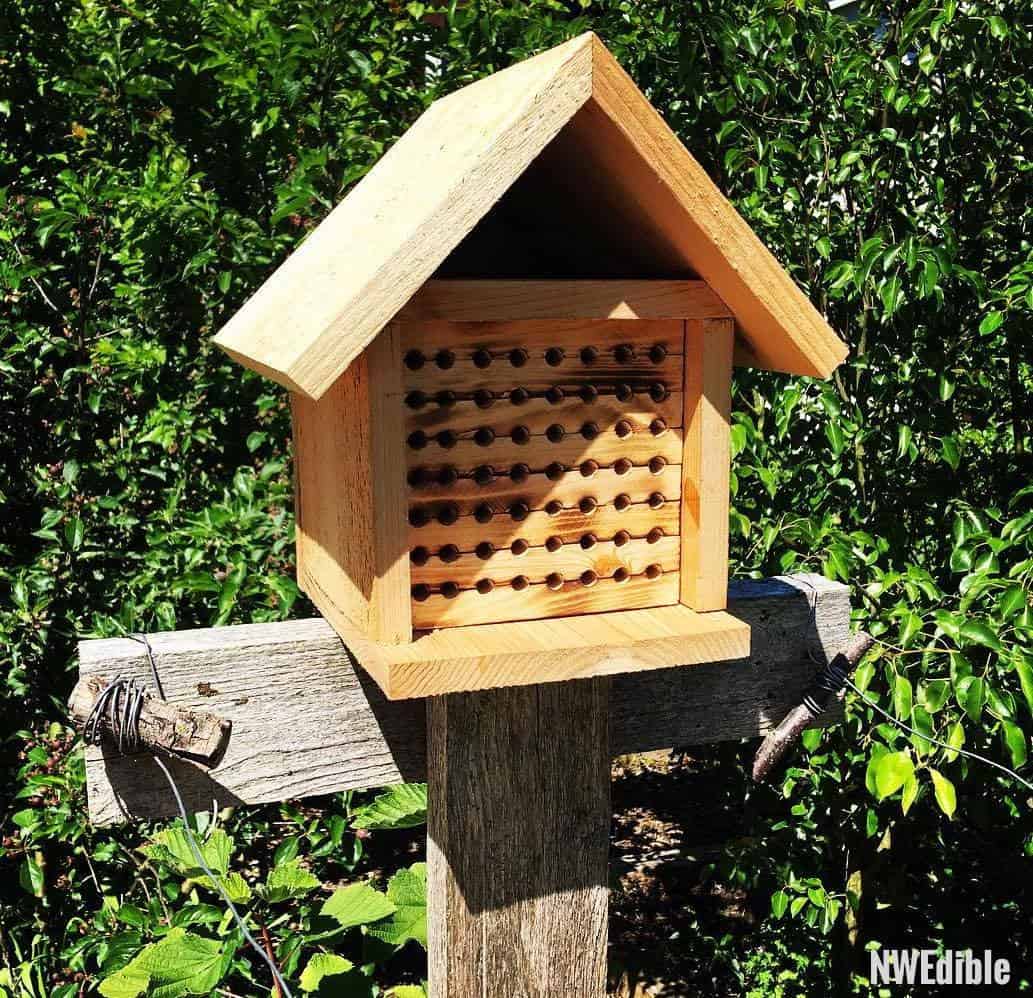 Business, Finances and Frugality
Hit first goal on my Patreon page! Yay! Halfway to our second goal already! Thank you so much to all of my soft-launch Patrons.
Spent date night with Homebrew Husband in the backyard (.$) instead of in town ($$$).
Logged every expenditure in GoodBudget.
Energy Use & Solar Panel Production
Total electricity used: 136 kWh

Total solar energy produced: 239 kWh (= $128.36 in production incentive)

Energy "sold back": 104 kWh (= $10.61 in net production)

Total earned through our solar panels this week: $138.97
Homeschool
Basic daily studies.
Helped our homeschool school set up for travel-themed senior graduation by using my wicked Google-Foo to find lots of great royalty free images of world travel. Also helped decorate the party room.
Reading this week's chapter in Story of The World with Oliver led to a cool tangent where we used Google Earth to explore the rain shadow effect, desertification and geography.
Planned & Researched
Make an updated to-do list for the early summer homestead. We're kicking butt on slowly reclaiming the main garden area from a year of weeds and neglect, so it was time to pause, take stock, and plan the next round of effort.
•          •          •
Your turn! What did you do this past week? I'd love to know in the comments.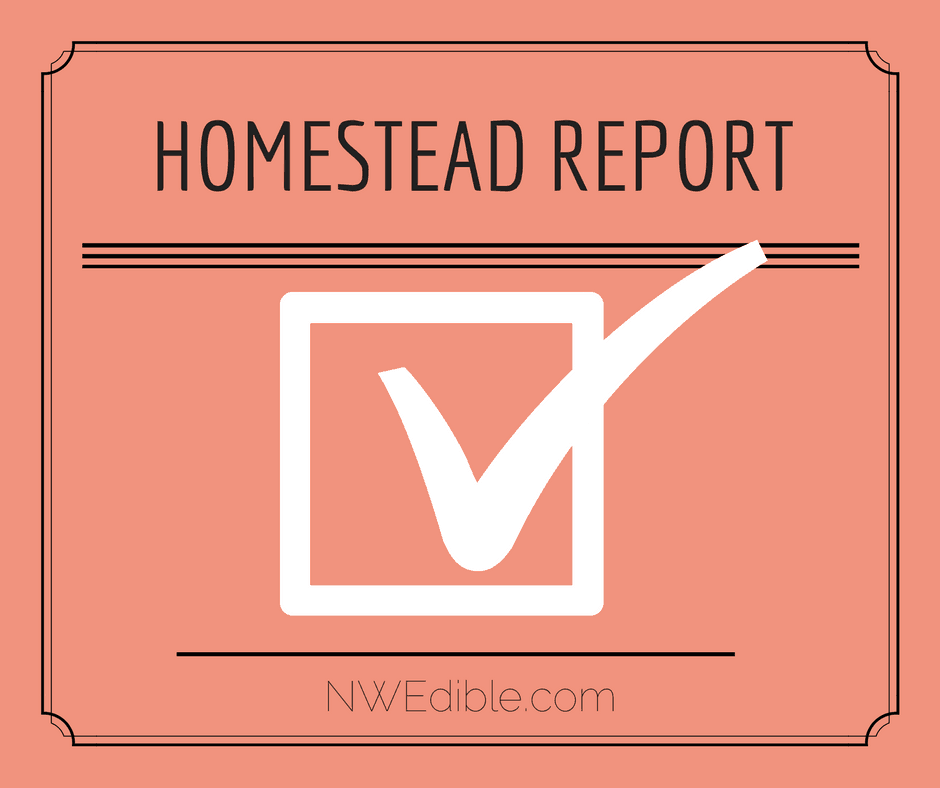 1