Okay friends, time for the weekly list of accomplishments! This is my way of staying motivated and accountable about my homestead progress.
If you want to list your own weekly achievements in the comments or on your own blog, please do. We can give each other virtual fist bumps for doing what we can, where we are, with what we have.
Planting & Maintenance
Basic watering and weeding.
Cleaned out the greenhouse.
Continued to train tomatoes – I've got green 'maters!
Harvested compost from my compost tumbler.
Harvested
Lettuce, chard, kale – greens of all kinds.
Strawberries are ripening nicely now.
A few red currants are ripe.
First round of cherries is over, but second round is not far off.
Baby summer squash!
Preserved
Cooked
Mostly eat-down-the-pantry foods lately. Food seems really expensive to me right now, which I think is more about where my head is than anything else.
Lots of Chicken Noodle Soup. Takes about 20 minutes. Chop up some celery and carrots, put them in a pot with quart or two of canned chicken broth and a jar of canned chicken thigh. Toss in a bay leaf. Salt, pepper. When the veg are tender, add in a jar of garbanzo beans and a handful of orzo. Cook until orzo is tender. Top with lots more cracked black pepper. Fresh parsley, too, if you have it.
Cream of broccoli soup. Another "use it up" creation. But OMG cream of broccoli soup is really good!
Zucchini black bean fry-up. This is my current favorite way to eat zucchini. Remember it for August! Cube up some zucchini. Fry it hot, so it gets nice and brown. Add in some drained black beans, and season with salt and lots of cumin. Top with cheddar.
Animals
Basic daily flock maintenance.
Coop clean-out.
Re-plumed portions of the duck tub filter to increase (roughly double) the flow rate for cleaner water with shorter pump run times.
Projects
Wired up a "load center" to clean up the feed for various garden electrical loads (shed lights, duck tub pump timer, greenhouse fan, etc).
Plumbed in a system to use basement sump-pump water to irrigate the food forest.
Built a backyard fire pit with Oliver, mostly using cinderblocks we had lying around.
Ordered firewood for backyard fires, camping, and preparedness.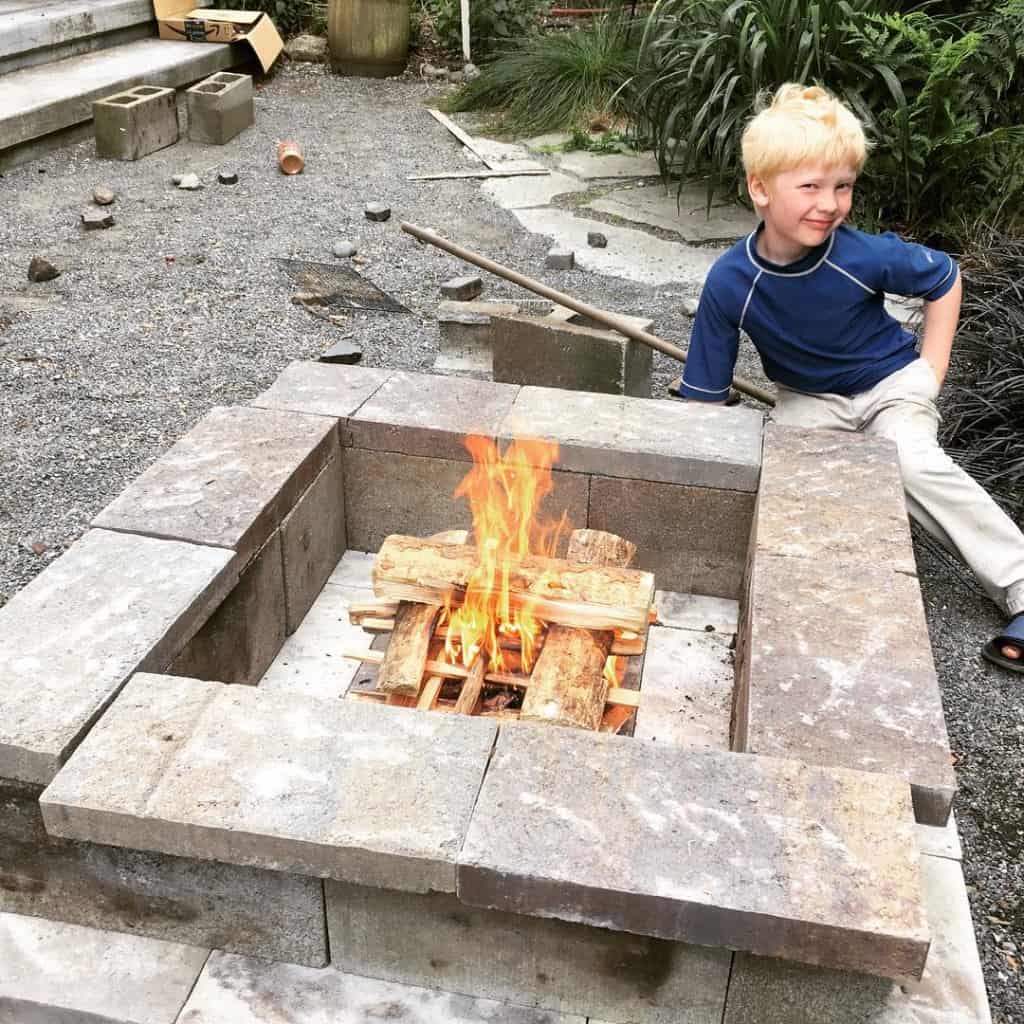 Business, Finances and Frugality
Very close to $350 per month of direct funding on my Patreon page. Put out my first monthly long-form garden tour video – it ended up at a bit over 40 minutes. Also scheduled Live Q&A and Video Chat sessions with my Patrons.
Ravaged the library's audiobook selection.
Caught up in logging our expenditures in GoodBudget.
Energy Use & Solar Panel Production
Total electricity used: 189 kWh (Death by a thousand cuts this past week – everything from running the vent fan in the kitty's room to a hot glue gun that was plugged in and forgotten bumped us up.)

Total solar energy produced: 168 kWh (= $90.27 in production incentive)

Energy "sold back": – 21 kWh ($2.20 in net consumption)

Total earned through our solar panels this week: $88.07
Homeschool
Visited the Terracotta Warriors exhibit at the Seattle Science Center to wrap up our study of Ancient China.
Finalized class selection for the kids, and assigned my oldest her summer research project – we are on to Ancient Greece.
Lots of just enjoying the summer.
PS: if you missed it, here is why we homeschool.
Planned & Researched
Quack-a-ponics! Debating the safety of using duck manure-water in an aquaponics type system. I'm leaning towards thinking the risk of salmonella bacteria contamination is too great, given the ready-to-eat nature of most aquaponics type foods.
•          •          •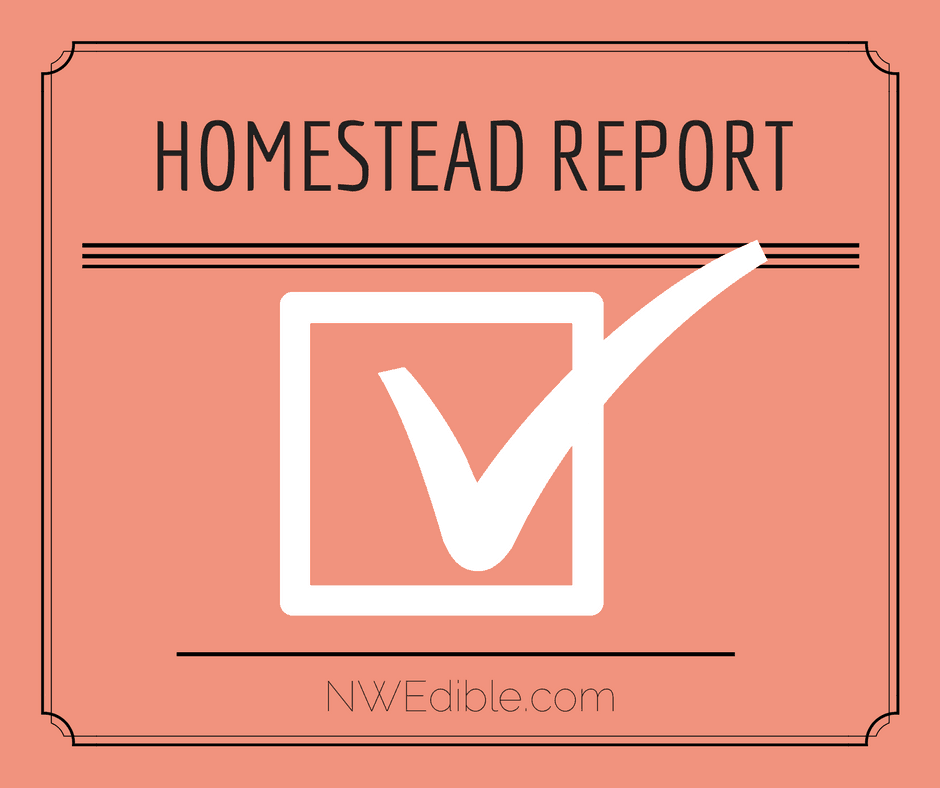 0