I feel like I've clawed back the "zone 1" of my yard from the chaos of last year. It's really nice. As I type this, I'm on the back patio and nearly all the crap that has dominated that space for months is finally sorted, put away, and organized.
This week's randomness: lettuce only salads, how I carry my tools around, a fantastic YouTube channel, why young Greeks are going back to the land and more.
What I'm Eating: Simple Salads
Lettuce is on right now. The early season, direct-sown stuff is full sized and the second planting from starts isn't too far behind – teenager sized, I'd say.
Not all salads need to be complicated, deli-counter affairs. If you have some lovely fresh leaf lettuce, try this easy way to dress it: The Simplest Salad In The World.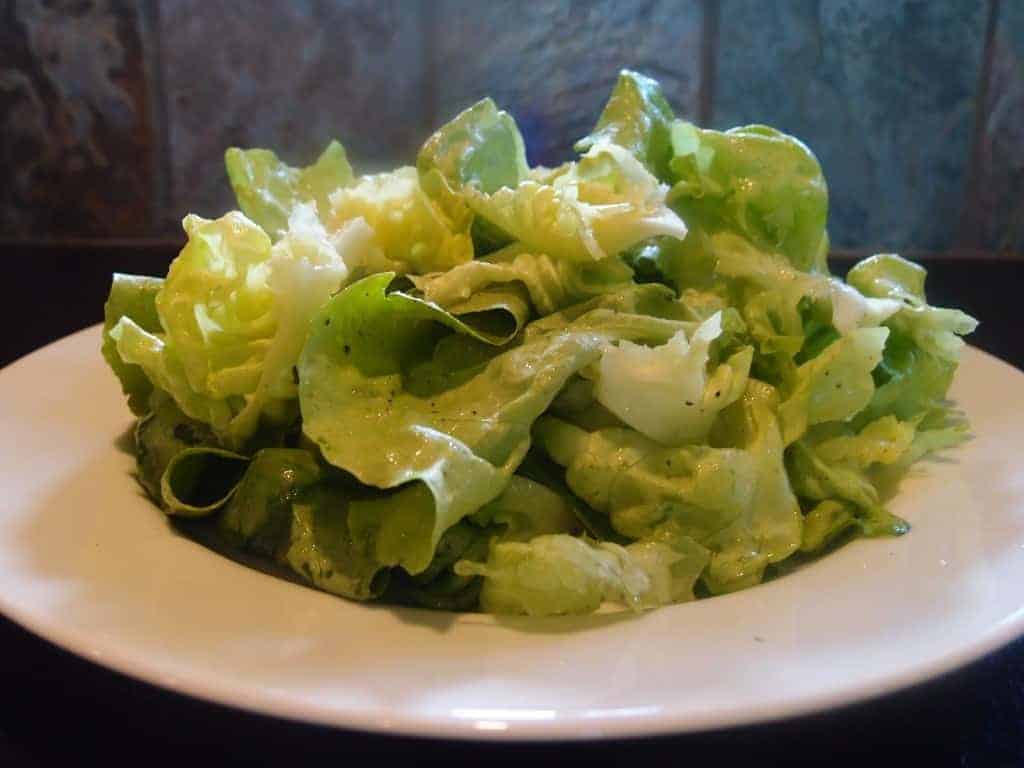 Garden Helper I'm Loving: Bucket Apron
I don't know if bucket apron is the right term for this. It's a thing with pockets that you strap onto a standard 5-gallon bucket like an apron, and it helps keep your tools organized. As discussed, I am not always the best at keeping track of my tools.
This bucket apron tool storage thing has really helped. It's super strong and fits snuggly on the bucket and is easy to tote around with my Japanese hand weeding hoe, pruners, and other essential hand tools, all fairly nicely organized.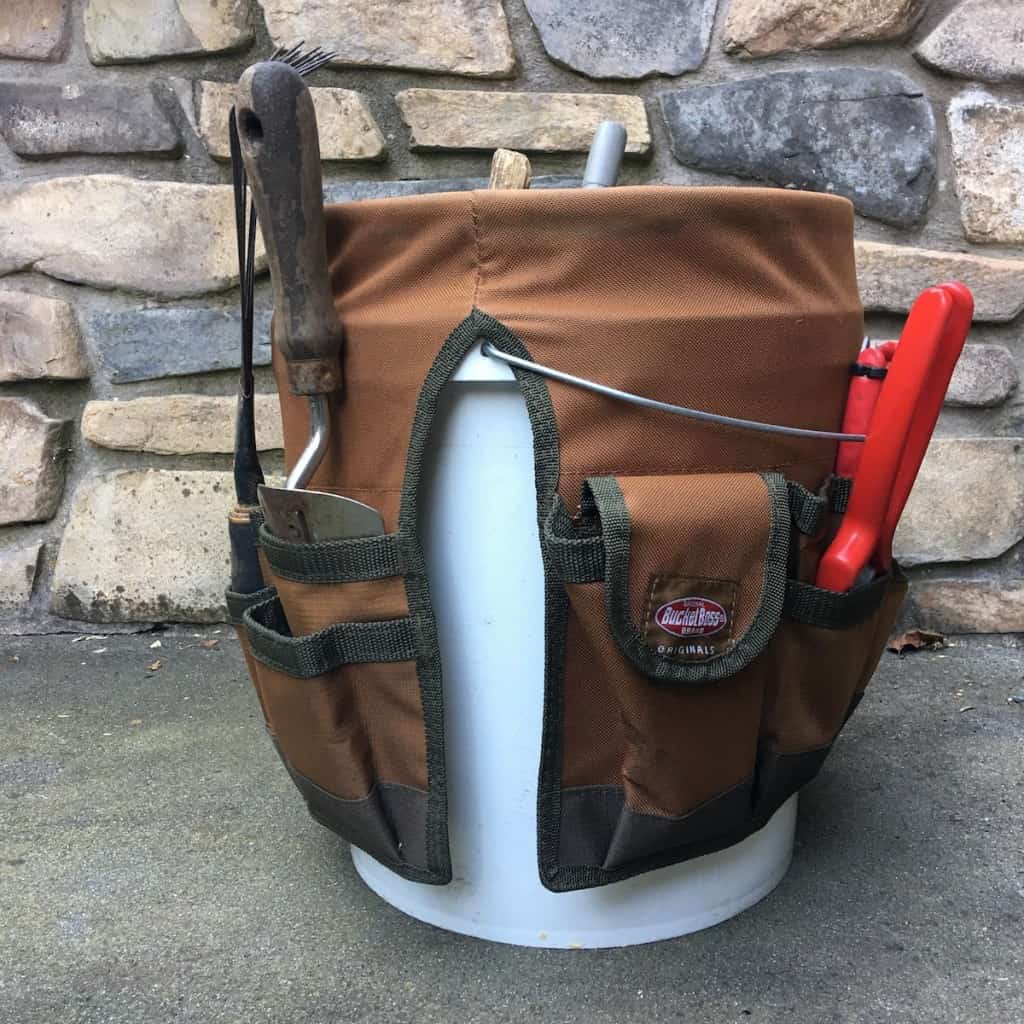 What I'm Reading: Article Roundup
Articles and miscellany from around the web that I came across this past week (or last). If it's on this list it made me hit the forward icon on my phone, throw some serious side-eye, or clench my teeth in anger.
Why Are So Many Young Greeks Turning To Farming? (Al Jazeera)  A very interesting look at the increasing number of young Greeks who are leaving sky-high unemployment in the city and moving back to country to take up farming. "Someone has to start producing again in this country," says one of them.
Scientists Accidentally Helping Poachers To Find Rare Species (Digital Journal) "Wildlife poachers are trawling online [scientific] publications to target rare and exotic species as soon as the animals are described online." I hope these sick, endangered-animal-poaching bastards get caught in the world's biggest sting operation because of this behavior.
The Tribes of Climate Change (Paradox) Now this is a very interesting opinion piece. Full disclosure: I'm a climate change "believer." I like this article because it (correctly, I think) identifies knee-jerk political tribalism as one of the hindrances to good climate-related policy debate in the U.S. Knee-jerk political tribalism seems to be hindering good policy debate about everything right now.
This Is How Big Oil Will Die (Shift) Something more glass-half-full to counterbalance the above. "Technology is about to undo a century of political and economic dominance by oil. Big Oil will be cut down in the next decade by a combination of smartphone apps, long-life batteries, and simpler gearing." Although I find the premise implausible, I don't find it impossible, and that's hopeful. What a fascinating modern age we live in.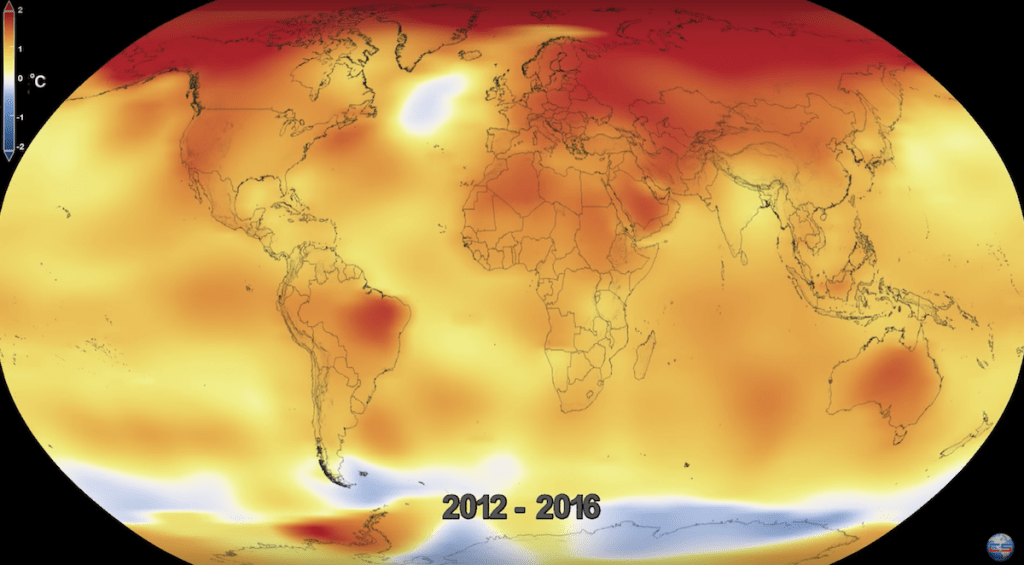 What I'm Watching: 18th Century Living
I might have mentioned this YouTube channel before at some point, but it deserves a direct shout-out. Jas Townsend and Son is the video branch of an 18th century reproduction and historical reenactment store.
The main guy – John Townsend – and his guests put out the most fascinating how-tos on historical cooking and re-enactment. All the videos are very high-production quality, informative and compelling.
The channel has recently published a series called "Food of the Enslaved" featuring Michael Twitty, a culinary historian who specializes in historical food from the African-American experience. I recommend all the Jas Townsend videos, but this recent series has been particularly excellent.
Here's John and Michael talking about barbecue:
What I'm Pondering: Media, Distraction, Society & Control
I'm currently reading Amusing Ourselves to Death: Public Discourse in the Age of Show Business, which is now over 30 years old but still feels highly relevant. If author Neil Postman was able to make the compelling argument that our entertainment was limiting our ability to reason and focus in 1985, what would he say about today's media culture? Probably, "Hah hah, told you so."
This is from the introduction, referencing two classic dystopian novels, George Orwell's 1984 and Aldous Huxley's Brave New World.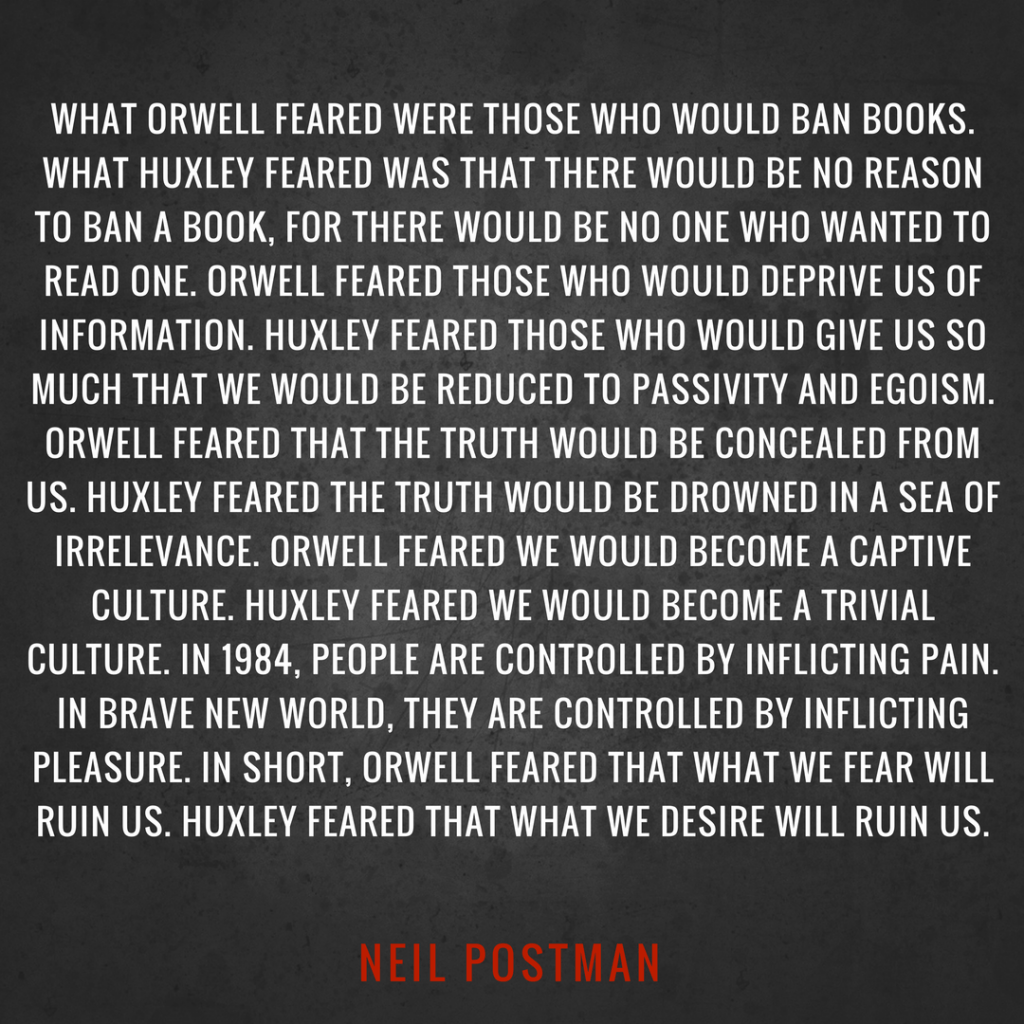 •          •          •
Ok, friends, that's it for this week's Five Things Friday. Hope your weekend is awesome. Go read a book!
1