Last week's momentum has continued pretty well. I tackled a bunch of home organization projects that have been seriously irritating me. You know what I mean – organizing a freezer that was overstuffed and haphazard from harvesting season, cleaning up the laundry area which had turned into a dumping ground – that kind of thing.
Here's this week's list of accomplishments. Please join in, and list your own weekly (or monthly, or whatever!) achievements in the comments, or if you have a blog and want to do your own post and link it up, that's great too.
Planted & Maintained
Fall crops are looking good – cabbage, kohlrabi, chard and some final shoots of broccoli will be on the dinner table in the next few weeks.
I didn't quite complete fall clean-up last week so I'm heading out to the garden as soon as I wrap up this post to finalize stuff like mulching.
Started a new cold compost pile
Otherwise, it's a very slow time in the garden, which is nice.
Harvested
Maybe a quarter of my fall veg "biomass" is self-seeded, including the lovely green globe turnip and rainbow chard in the photo above. I picked that turnip for lunch on Friday.
Harvested several jalapeno peppers – some red and some green. The rest of the peppers are all getting picked today.
Found a few more straggling green tomatoes and eggplant and brought them in before I yanked the vines / plants.
Preserved
Pulled my frozen tomatoes, thawed them, peeled them, and made tomato sauce. Final count: 12 quarts and 8 pints tomato sauce.
Dehydrated tomato peels to make tomato powder.
Cooking & Eat Down The Larder
Cleaning out and organizing the freezer was great – I "discovered" several meals in there I'd forgotten about.
Heated pre-made, frozen strata
Made lentil soup
Made Pot-au-feu with garden veg (cabbage, potatoes, onion, etc.) and some flank steak.
Animals
Our duck Minky was nabbed by a hawk or eagle. We didn't see it happen but there was a huge ruckus in the coop, birds totally panicked, and when we went to see what was up, there was absolutely no sign of her, not even a feather. She just vanished like Keyser Söze.
Between Goldie passing away a couple weeks ago and Minky getting taken, it's been a rather bleak couple of weeks with regards to the birds.
Business, Finances & Frugality
Over $575 of direct funding on my Patreon page. This Patreon thing has been an interesting experiment. It's absolutely the best direct monetization method I've found as a blogger.
Energy Use & Solar Panel Production
Total electricity used: 253 kWh. Gulp.
Total solar energy produced: 96kWh (= $51.58 in production incentive)
Energy purchased: 157kWh (= $16.48 in net spend)
Total earned through our solar panels this week: $35.10
Home & Readiness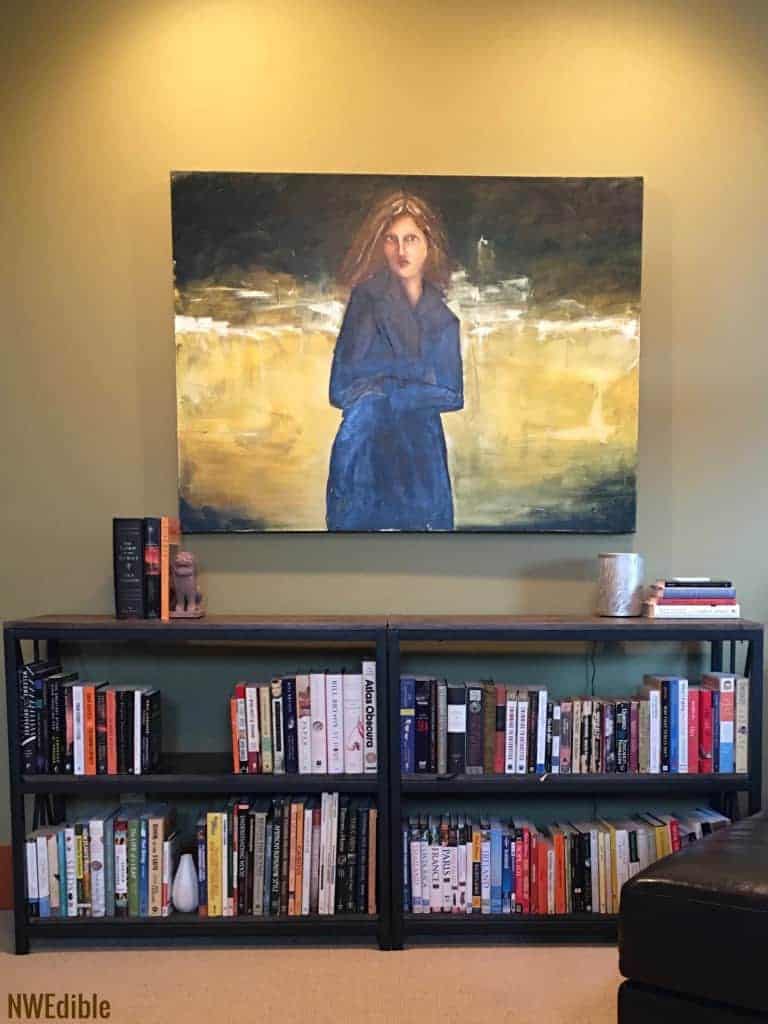 I just don't do well when I'm surrounded by a lot of chaos in my space. This is pretty typical for highly sensitive people. I am learning that it's not just ok for me to take the time to re-order my immediate world as needed, it's actually quite essential during this stage of life when the normal chaos of family and life often has me right at the edge of what I can comfortably handle.
To that end I:
Cleaned out and organized the indoor fridge and freezer
Cleaned out and organized outside the deep freeze
Dealt with the crazy book explosion that has happened since we started homeschooling, organizing and rationalizing book storage in various places throughout our home (one such spot in the photo above).
Cleaned the room that serves triple purpose as my writing space, Nick's full-time home office, and (rarely) a guest room
Helped Oliver clean his room
Deep cleaned my bedroom and bathroom, which really needed it!
Sorted through a ton of old homeschooling materials that we are done with and passed them on to other homeschooling families
Meanwhile, Nick:
Got us all caught up on laundry
De-gunked a very slow draining sink in our bathroom
Ran a load of cardboard to the recycling center
Deep cleaned the stove
Mopped downstairs floors
Homeschooling & Family
Good stuff on the homeschool front.
Regular tablework with Oliver. This continues to go really well. Every parent knows that kids go through phases. Some phases are quite combative and frustrating, and we've had those. But it so lovely parenting Oliver right now. He's just doing really well. I'm trying to be very conscious about how great this stage is and just enjoy it.
This week Bella completed reading of Books 5 – 8 in The Odyssey, we did quizzes and discussion of each book. She's started her essay on this section of the book, and is nearly done with work on her map of the route taken by Odysseus on his journey.
Bella went to see The Crucible with her writing co-op.
Other Stuff
•          •          •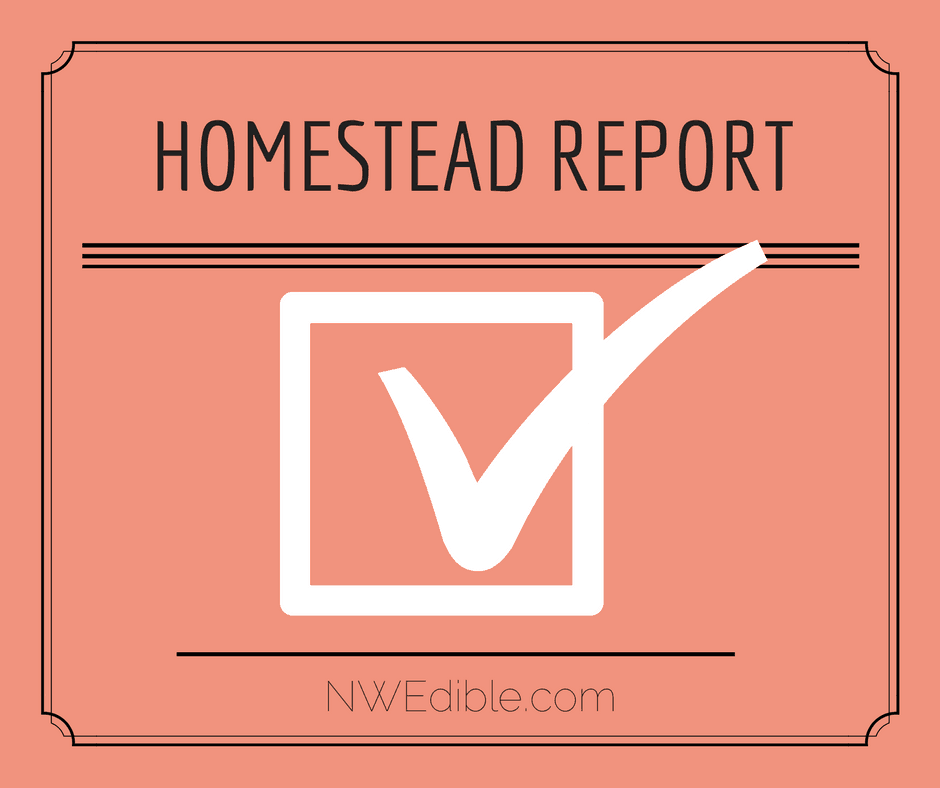 0