Ok, I still feel somewhat behind, but compared to last week, I can see the light at the end of the tunnel. (Here's hoping it's not an oncoming train.)
Some really positive things happened this week – including finalizing the curriculum planning for Bella's cross-disciplinary study of The Odyssey and dealing with the last of the garden pears.
It may not seem like much, but finally clearing off a few feet of counter space and doing something with the last of the ripe tomatoes, pears, zucchini, etc. has really helped me feel like I've made some progress against chaos. Much needed!
Here's this week's list of accomplishments. Please join in, and list your own weekly (or monthly, or whatever!) achievements in the comments, or if you have a blog and want to do your own post and link it up, that's great too.
Planted & Maintained
Garlic!!! Yay! Felt great to get this planted. I'm growing a mystery variety I bought from a farmers market in Moscow Idaho.
It's definitely wind down time out there. All the cucurbits vines were dead, or near enough that I yanked them. Lots of vines and overgrown cucumbers were dumped into the chicken run.
In between wind and rain squalls I've been just grabbing the obvious dead stuff and composting it.
I'm hoping to get a full "fall clean-up" in this weekend.
Harvested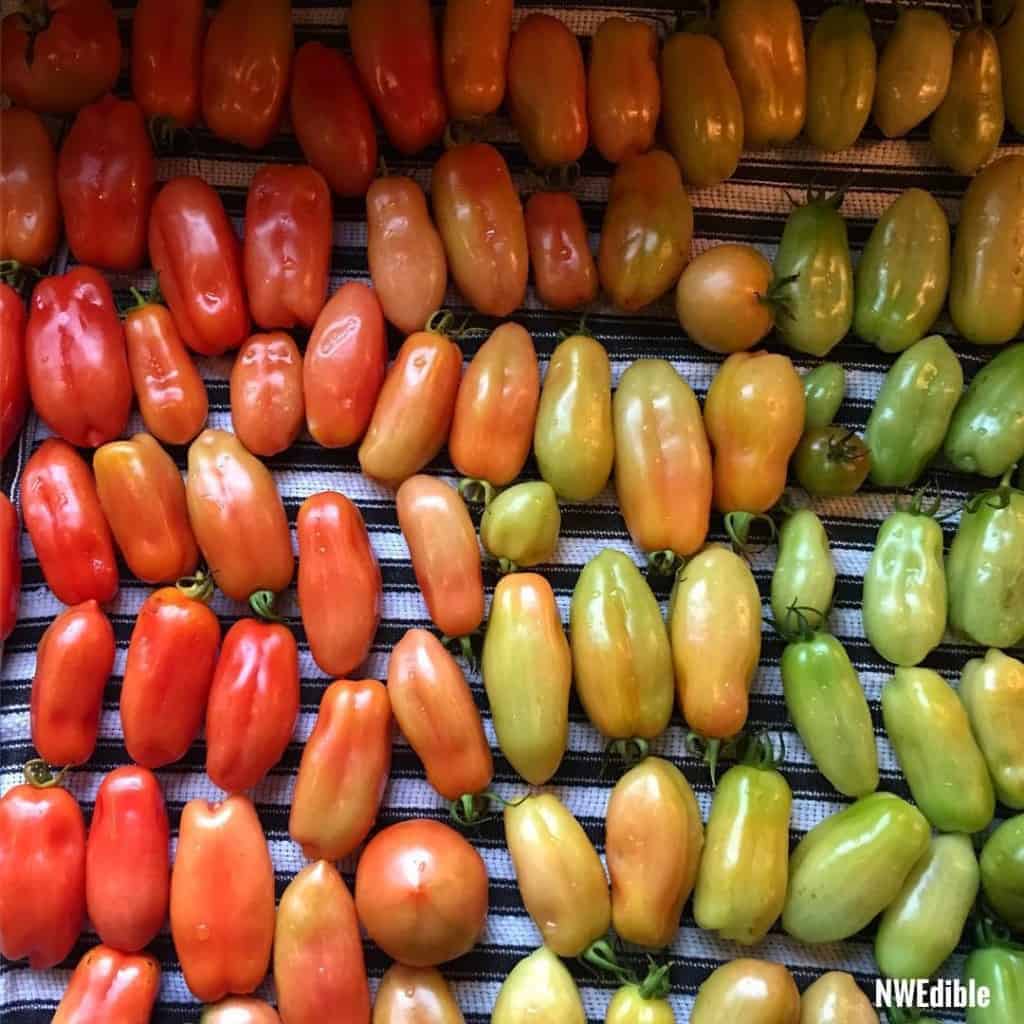 Harvested the remainder of the tomatoes and have them lying on towels to finish ripening inside (photo above).
Harvested the remainder of the eggplant.
Harvested lots of peppers – but still a few out there.
Picked cool season herbs to season cooking.
Found a few clusters of Elderberries on a shrub I thought was dead.
Preserved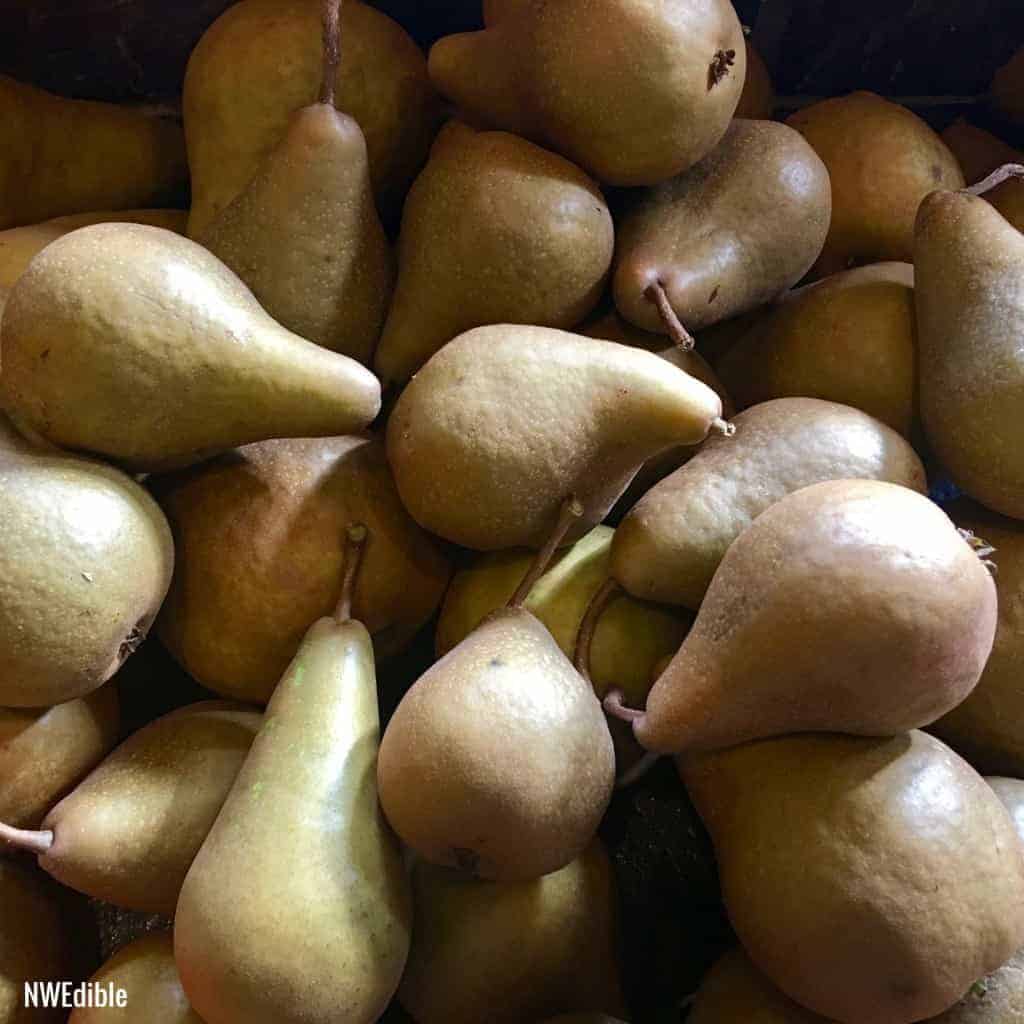 Made spiced pear sauce with the last of the pears
Made a batch of kombucha
Made and froze tomato sauce
Made a small batch of elderberry ginger syrup
Cooking & Eat Down The Larder
I'm still eating down the last of the food from last week's batch cooking. Man, is that ever the way to go. I will most likely harvest some cool weather stuff like kale and chard this afternoon and then plan another batch cook for tomorrow (Sunday) for the upcoming week.
Animals
Basic maintenance.
Paid kids to deep clean the coop.
Feed store run to buy more feed for the birds.
All eggs at this time of year from our new ducks. The chickens are all a bunch of freeloaders.
Oliver goes out and visits Goldie's grave with some frequency. He cleans it and in general just seems to feel drawn to visit her and say hi.
Business, Finances & Frugality
Over $565 of direct funding on my Patreon page.
This isn't frugality specific but I'm obsessed with beans and lentils right now. All the food I'm loving eating is leguminous. Don't really know why, but it's sure frugal dining.
Energy Use & Solar Panel Production
Hello fall! You can really see how much the cloud cover and shorter daylight hours impact Solar Production. Add in the heater, night-time heating blankets, and far less line drying and we're using more electricity and generating less.
Solar Panels:
Total electricity used: 198 kWh
Total solar energy produced: 61.5 kWh (= $33.04 in production incentive)
Energy purchased: 136.5 kWh (= $14.33 in net spend)
Total earned through our solar panels this week: $18.71
Home & Readiness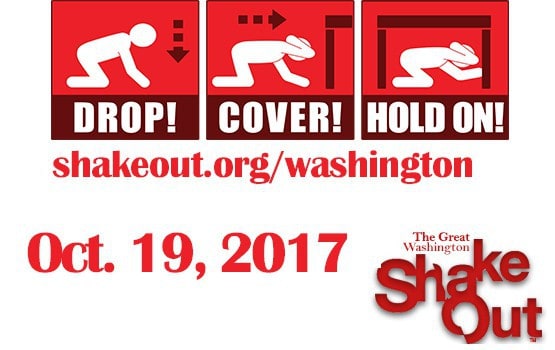 In anticipation of Pacific Northwest storm season, Nick checked and cleared all our exterior drains, checked our sump pumps and the crawl space, and confirmed downspouts and gutters are all clear and free-moving.
I had a mild anxiety attack yesterday (I don't say that lightly – I haven't had one since I was pregnant with Oliver) which prompted me to kinda take the afternoon off to just clean up, sort out my space, and calm my environment and my mind. The dining room table is still a mess, but much improvement was made.
All week I've been treating a urine stain on our hardwood floor (thank you so much, new cats) with hydrogen peroxide. The peroxide has lightened the stain a ton, so I'm going to continue. If I can lighten the stain enough, the boards will only need refinishing, not replacement. First world problems.
The whole family participated in The Great Shake Out (emergency earthquake readiness) on 10/19 (photo above).
Attended ALICE training at school with Bella – this is training that focuses on how to respond to an active shooter event. Highly recommended. See if your school or office offers it!
Reviewed campus evacuation and meet-up location with kids. Did a mock evacuation drill, where kids walked from campus on their own to our designated meet-up location. They thought it was great fun.
Homeschooling & Family
Huge improvements since the beginning of September. Everyone is finding their groove. It's just really lovely right now.
Regular tablework with Oliver. This is going so well. Oliver works very well and with far less argumentation if I set a timer and he knows there is an end to his "work session." His reading ability has just blown up in the past 2 weeks. I'm a very happy homeschool mama.
Finalized curriculum planning for Bella's 6 week in-depth study of The Odyssey. This incorporates history, literature, language arts, visual arts…it's a fairly massive cross-disciplinary assignment package for her. It takes a fair bit of time to plan for Bella's education because I have to go back and refresh or re-learn so much stuff. It's wonderful, but also very time consuming. But having a complete 6-week curriculum done feels like getting a big chunk of breathing room. Do you care what the full plan is on this? I can share the entire project if people are interested.
This week Bella completed reading of Books 1 – 4 in The Odyssey, we did quizzes and discussion of each book, and she began work on her map of the route taken by Odysseus on his journey.
Lots of continuing discussion, plus a little formal grading and evaluation work for both kids.
Helped out at school by making posters for a movie on teen and child anxiety.
Other Stuff
I am listening to a fantastic audiobook while I do stuff around the house and as I fall asleep. It's called Sapiens. Highly recommended.
• • •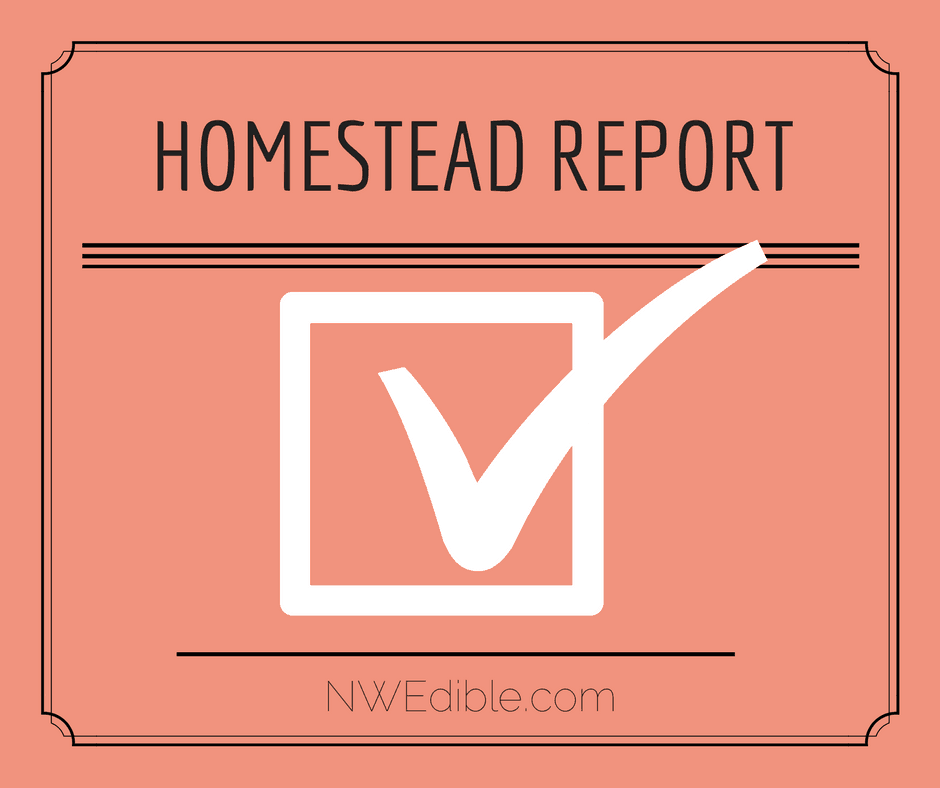 4