It's been a busy week over on the Northwest Edible Facebook Page. We blew through the 5,000s in no time and are currently sitting at over 6,000 smart, bad-ass and very attractive community members. Thank you guys!
Homebrew Husband captured the exact moment of the 6,000th like on his phone. Not that we are total geeks completely blown away by this degree of validation or anything…oh, wait, yeah, we are.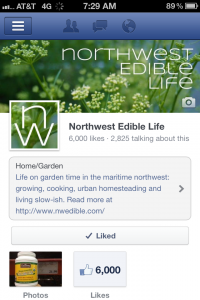 The NWEdible Facebook community is a great place to ask questions about growing and preserving and cooking and productive homekeeping. If I don't know the answer, we can crowd source it and chances are excellent that quite a few members can help get you the info you need. It's also a great place to get more photos, tips, tricks and random thoughts from yours truly.
But, perhaps you, gentle reader, hate the giant time-suck vortex that is Facebook. No one could fault you. Perhaps you are on Google + because you just hate feeling crowded. Maybe you are a conscientious objector against virtual community all together. Perhaps you already like the NW Edible page just fine but are too busy gardening to spend much time following along on-line. Or maybe, like a few of my Facebook peeps, you would just like to be able to Pin stuff I put up on Facebook to your hipper and more visual friends on Pinterest.
For all these reasons and more, I thought I'd share few things that I developed recently for the Facebook page that you might have missed.
1. Quick & Easy Peanut Sauce – If it looks funky and broken half-way through heating, give it a bit more time. It always comes together for me.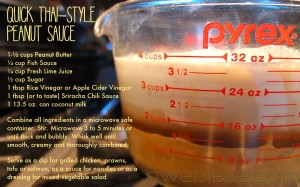 2. Thai-style Pizza – A good way to use that sauce. It's like California Pizza Kitchen, except without the undying DIY'er shame.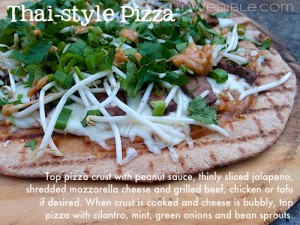 3. Peach Ripening Schedule for Eastern WA – Thanks to my friends at Valicoff Farms for providing a schedule of estimated Eastern Washington peach ripening by variety. If you are in the Seattle-area, Valicoff Farms does weekly fruit delivery by the box that is great for canners, preservers, and people who just, really, really like fruit. It's kind like a fruit CSA except without the continuing commitment.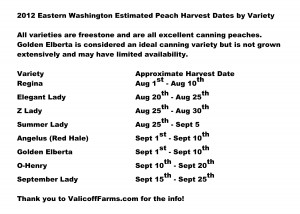 4. Peach Ice Cream – If you get a little carried away with peaches this year (like I did last year) then you may want to hang onto this concept for super easy peach ice cream.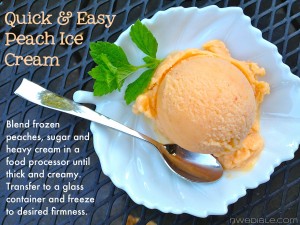 5. A Chicken On A File Cabinet – On a personal note, I am pretty freaking tired of certain public-Facebook-pages-that-shall-not-be-named chiming in about the Chick-Fil-A/Gay Marriage controversy. So, to represent for keeping it on-track, urban homesteader style, I made this…Chick-File-A. What can I say? It made me giggle.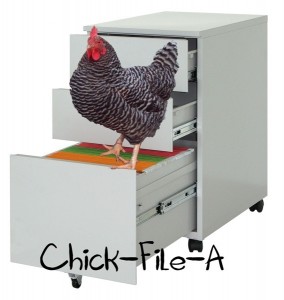 6. Canner Pad – A piece of non-skid rug pad makes an awesome landing zone for jars you've just pulled from the canner. I keep a nice section rolled up in my canning kettle.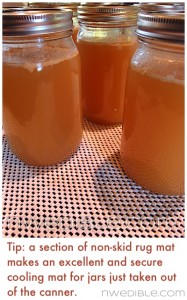 7. Pickle Beets with Orange and Coriander – These pickled beets with orange and coriander are awesome and a fantastic way to use that orange peel you dried last winter. They aren't too sweet, and they get better with a few weeks of age under them. Adapted from my favorite canning book.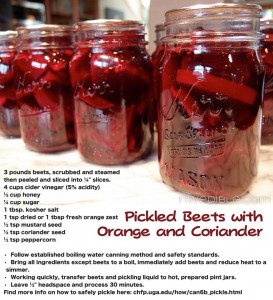 Depending on your browser, you may have to click once or twice to see these images in huge-o-vision, but I assure you that they are all big, readable and downloadable.
So, do you follow along on the Facebook page (if you do, sorry about the duplicate stuff, but at least now you can more easily find that peanut sauce recipe), or would you rather poke sharp sticks in your eyes than mess around over there?
4