Periodically, I have trouble sleeping.
The reason for this is a certain three-year-old boy. I've vented about the challenges of having a hard sleeper before. My son's sleep is better than it used to be, but on a typical day, he still wakes and gets out of bed two or three times between his bedtime at 6:30 and my bedtime at 11:00 pm.
Once I'm asleep, all bets are off, and so most of the time I wake up at 2 am with 35 pounds of boy having crawled into my bed and now sleeping happily on top of my neck.
As you might imagine, I am willing to try most anything to promote restfulness and sound sleeping in my son and myself. This bath soak is my latest effort, and it's so nice I had to share.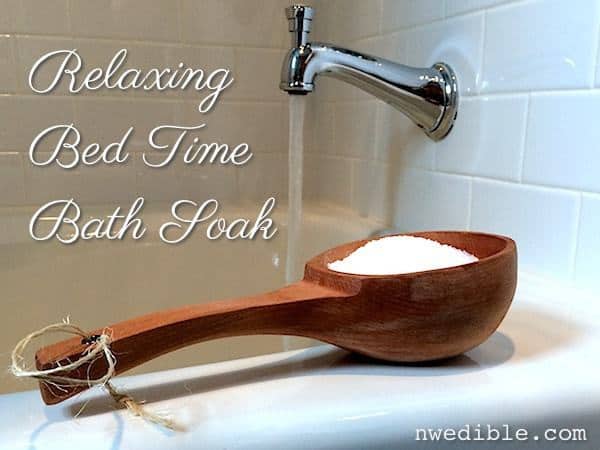 The thing that makes this a bit different than your typical Epson Salt-based Bath Soak is the addition of liquid melatonin. Melatonin is a natural hormone that helps regulate sleep and wake cycles. It is available in the U.S. as an over-the-counter supplement, and is generally considered safe. International travelers swear by melatonin to help manage jet lag and night-shift workers use it realign their circadian rhythm to their job requirements.
Although you can find melatonin supplements targeted at kids, I have been very wary of attempting to manage my son's sleep (or lack thereof) that way. But when I learned that melatonin could be absorbed through the skin, I realized I might be able to take advantage of the sleep-promoting properties of melatonin at a super low-dose through a relaxing bath soak.
The result is this calming mix of essential oils, liquid melatonin, Epsom salts and baking soda.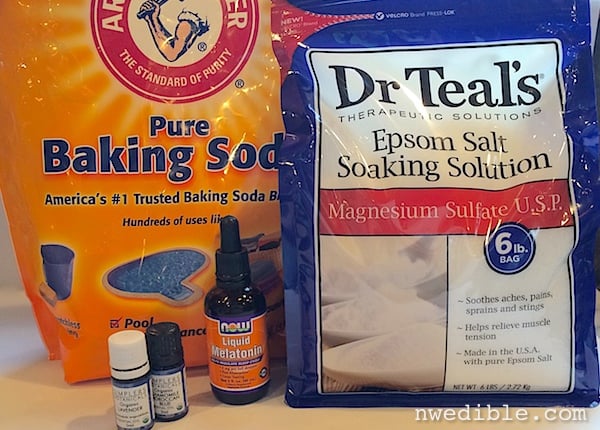 The Epsom salts and baking soda form the base of this mix, and the liquid melatonin combined with lavender and chamomile essential oils make this soak extra relaxing.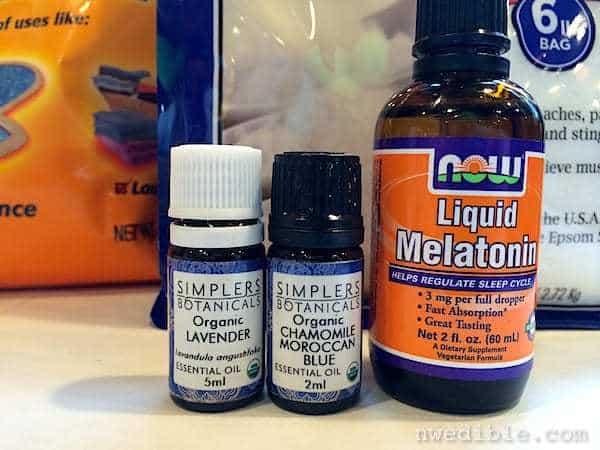 This bath soak starts with 4 cups Epsom salts and 1 cup baking soda.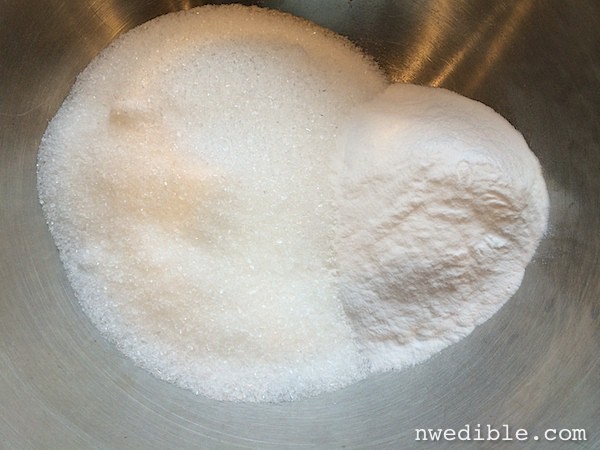 Add in a few droppers worth of liquid melatonin (I used 3 droppers, or 9 mg worth of melatonin for the brand I used). I deliberately kept the overall melatonin level dilute in my mix – less than .5 mg of liquid melatonin per 1/2 cup of bath soak. Check the brand of liquid melatonin you are using for dosage, figure 1/2 of bath soak mixture per bath, and use as much melatonin as is appropriate for your situation. If you are you are concerned about using this supplement, you can also skip this part entirely.
The amount of melatonin I used may not be appropriate for you and your situation. Please, use your own best judgement. Nothing in this post should in any way be construed as medical advice. I have to put stuff like this in italics because some people are painfully dumb. Sorry about that, it can't be helped.
Scent your bath soak mix with 20-30 drops of lavender essential oils and a few drops of chamomile essential oil. If you want, at this point you can also use a few drops of food coloring to tint your bath soak. I opted to leave mine white.
Assign a super-awake helper to mix everything together. Look how focused my little dude is. I love that.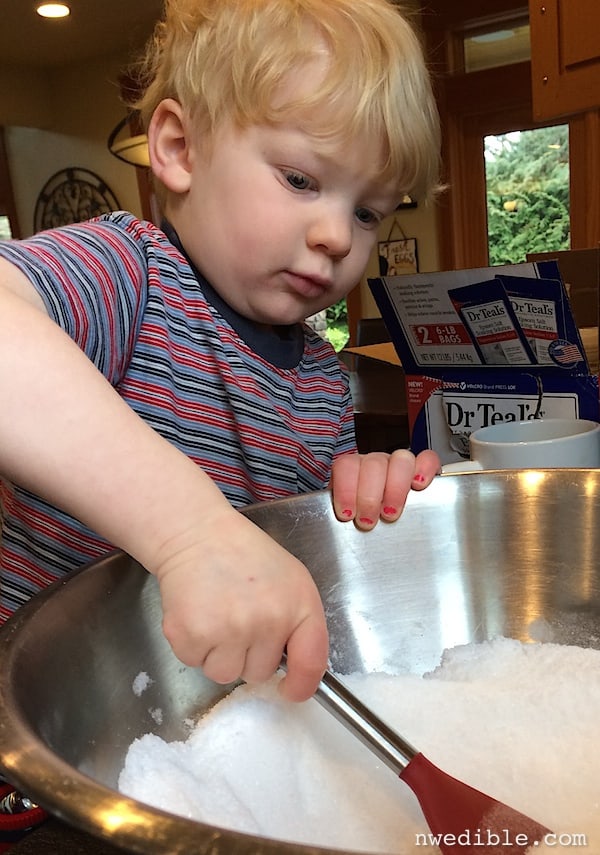 When your Relaxing Bed Time Bath Soak is well mixed and uniform, transfer it to a pretty jar with a tight fitting lid. To use, scoop out about 1/2 cup of the bath soak mix and add it to a hot bath. Soak for 20-40 minutes, just before going to bed.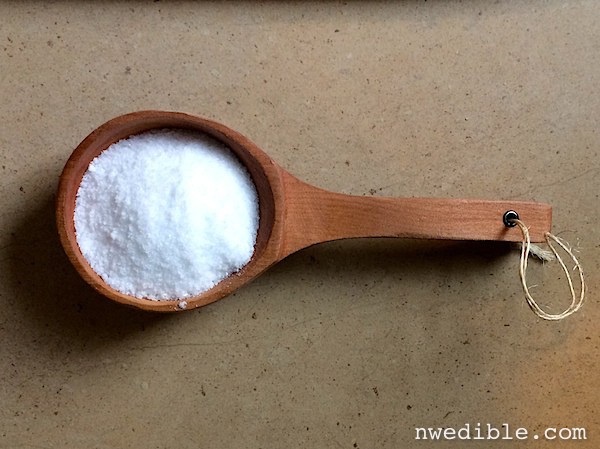 Sweet dreams!
25