Today on Grow Edible I talk permaculture, earthworks, and perennials with Permies.com founder Paul Wheaton. Paul is the always outspoken, often unorthodox and occasionally wonderfully obnoxious "bad boy" of the Permaculture world.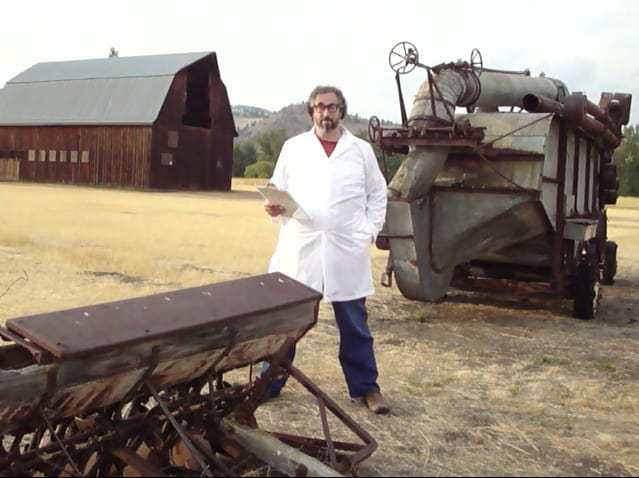 Show Notes
Today us today as we discuss:
What it takes to run the largest Permaculture forum on the internet.
Plant guilds and why apple trees are happier without the orchard.
How to let plants find their own best niche by creating lumpy, crazy, non-homogenous soil.
What carbohydrate will feed bacteria and starve yeast overgrowth in the gut.
How Permaculture lets Paul be lazy.
Why it's so important that you put a crown on an earthworks dam.
Why sunchokes would be the greatest food perennial ever, if it weren't for all that farting.
Paul's new Three-DVD set on Permaculture earthworks, World Domination Gardening, and his mini-documentary on urban hugelkultur techniques.
Additional information and resources for today's episode:
Not seeing the podcast player? You're probably viewing this in your email. Click here to be taken to the web-version of this post, complete with podcast player where you can play or download this podcast.
If you like this new podcast series, you might want to subscribe in iTunes or add the Podcast RSS feed to your preferred podcast reader. If you think I should keep this up, help me grow the podcast by leaving a good review or comment in iTunes – that really helps.
The theme music for the Grow Edible Podcast is Rodeo, graciously provided by my friend, the supremely talented Kristen Ward. You can find Kristen's music on iTunes and Amazon. Rodeo is off the Last Night on Division album – it's one of my favorites!
Perpetual hat tip to Erik and Kelly of Root Simple, the cool Godparents of the urban homesteading movement. Erik and Kelly put out a sharp and edutaining podcast in addition to writing great books, running a fantastic blog and generally spreading their urban farm wisdom far and wide. They graciously allowed me to steal their phrase "audio companion."
2