My son came bounding into my room this morning and gave me his customary giant good morning hug. He's typically extra adorable right after he wakes me up by jumping on my bed 4 inches from my face.
"Happy New Years!" I said, "It's a brand new year!"
After sufficient snuggling, my son resumed his jumping, working around our bed in giant bounding leaps. As he kangaroo-hopped around my comforter, he announced:
"This year we should just work with what we have until we run out of just the things we need! And then we could just buy more of that because that would help the environment not run out of stuff. If the environment runs out of stuff – mom, it's really hard to live."
And that, from the mouths of babes, is sustainability and productive home-keeping in a nutshell:
Work with what you have.
Buy just what you need.
Don't use up all the environment's stuff.
Isn't it amazing how kids can cut right through all the crap and get to the obvious?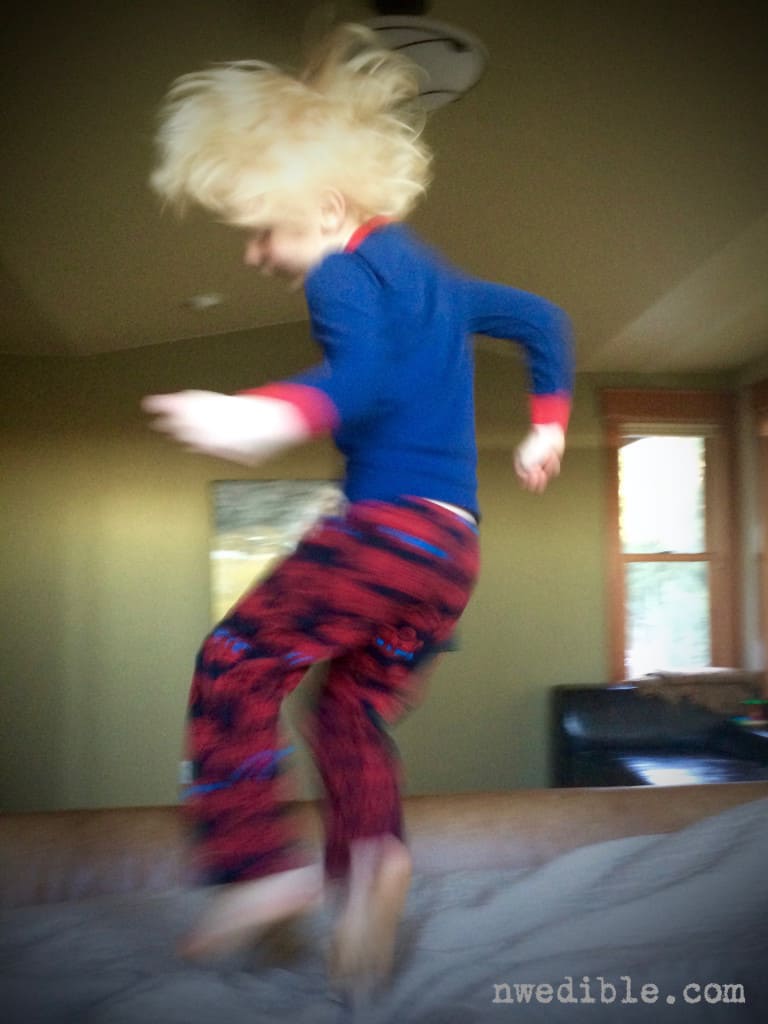 Every new year is a chance to remember and reconsider your true values, and work to bring your daily life more in line with those values. 2016 is, for my family, a chance to get back to some deep basics: family, friends, good food.
You see all kinds of lists at this time of the year: resolutions on how to do more, earn more, exercise more, read more, squeeze more minutes into every crowded week – how to be more.
But – you don't have to be more – you are already perfectly enough, just as you are.
So, what if this year, instead of more, we reach for less? Less judgement, less isolation, less guilt, less stuff, less perfectionism, less comparison, less busyness, less stress.
I hope you'll join me in the upcoming year in getting back to basics, getting back to the soil, and getting back to the kitchen table with the people you love.
Happy 2016. It's gonna be great, I can just tell. It started with great leaping joy.
0