Update: This Giveaway is now closed. Congrats to Jill! Jill, please check your email for information on how to claim your prize.
Just a warning, friends: expect a lot of giveaways in the next several weeks. I spent last weekend at the Mother Earth News Fair in Puyallup and was more than happy to bring home the bacon for NW Edible readers in terms of great book giveaways, fair swag and more.
And when I say "bring home the bacon," I'm not being entirely figurative.
GRIT Magazine, the rural living sister publication to Mother Earth News magazine, just published a cookbook of heritage American recipes, all featuring lard. I think I've made my feelings on lard pretty well known – go lard! – and GRIT was kind enough offer a copy of the cookbook to one lucky reader, along with a complimentary one-year/6-issue subscription to GRIT Magazine.
Lard: The Lost Art of Cooking with Your Grandmother's Secret Ingredient is a bit different from a standard issue cookbook because the recipes are collected from GRIT readers, who have been submitting their family faves since the magazine started publication in 1882.
Because of this, the historic nature of many of the recipes (World War II Honey Cookies, for example) and the periodic anecdotes from readers included in recipe sidebars, the cookbook has a very homey feeling, like your 85 year old neighbor from Oklahoma is leaning over the fence to share her recipe for Plum Dumplings.
It's a very charming cookbook, but it leans heavily to the sweet, with 5 of the 7 chapters focusing on baked goods. In a way this isn't too surprising – lard is an excellent fat for baking, rendering everything from biscuits to piecrust tender and flakey in just the right proportion.
The remaining chapters, Vegetables and Main Dishes tend toward the fried and the proudly non-gourmet, with the notable exception of Beef Wellington. Recipes like Potato Loaf, Easter Ham Pie and Old Fashioned Green Beans are the kind of frugal comfort food your grandma would have made, if your grandma grew up on a farm in West Virginia. I looked everywhere and there wasn't a single blood orange gastrique or galangal-scented garlic foam in the entire book.
The inclusion of the occasional can of Cream of Something Soup in the savory recipes is going to make some readers cheer Viva Americana! and others shy away from that particular brand of retro. To each their own. Personally, I'm looking forward to making the honey-sweetened Cherry Pie a bit later in the season.
I made the Homemade Flour Tortillas and they were easy to make and work with. Homebrew Husband declared them the best tortillas he'd ever had and even though I generally make corn tortillas, I'd have to agree these were excellent.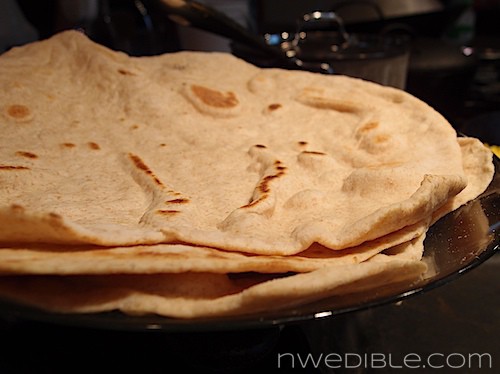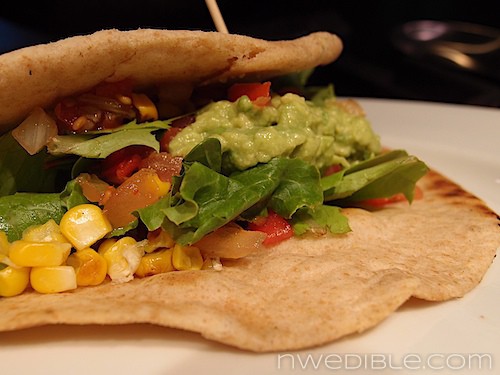 To enter to win your own copy of Lard: The Lost Art of Cooking with Your Grandmother's Secret Ingredient and a one-year subscription to GRIT Magazine, leave a comment below telling me your favorite recipe or way to use lard.
Drawing open until Wednesday, June 13th, 9 PM PST. Winner will be notified by Friday, June 15th. Drawing open to US residents, only, please. You can tell me as many ways as you like to use lard, but only one entry per person will be counted in the drawing to win the cookbook and magazine subscription.
Good luck!
0