Broccoli, kale, cauliflower, turnips, cabbage, mustard greens, oh my! I get asked, "so, how hard is that to grow?" a lot. I made this infographic to answer that question, as I see it, with regards to my favorite winter vegetable family, brassicas.
This is based on my experience in a maritime climate that is generally excellent for growing cole crops, except for the pesky cabbage root maggot and cabbage moth caterpillar, both of which tend to plague Northwest gardeners.
Quick version: Kale – easy. Chinese cabbage – hard.
Full massive resolution PDF available for personal use under Downloadables or click through for the mother of all JPEGs (might take a minute to load). Please don't rehost the PDF or the full size JPG – send people back here to download their own copy – but please do share this post and brag to all your friends and to us in the comments about how far up the brassica difficulty ladder you've climbed!
What's hardest for you?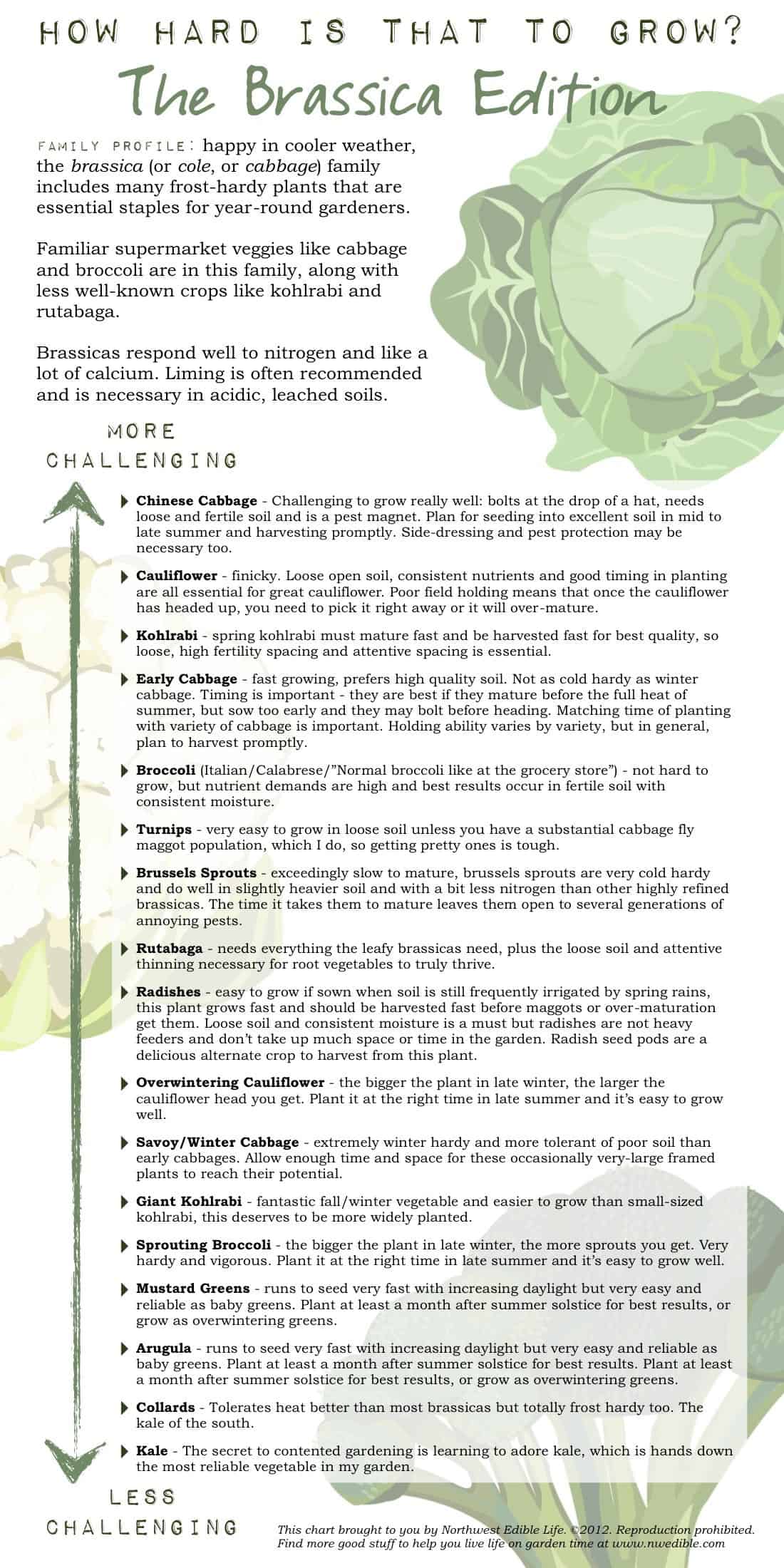 5