So, last week the content was a little sparse here on NW Edible. That's because I got in a collision last Monday morning while driving the kids to the bus stop. Everyone is safe, no major injuries were sustained, the car is in the shop with substantial boo-boos, and we are all moving back towards equilibrium.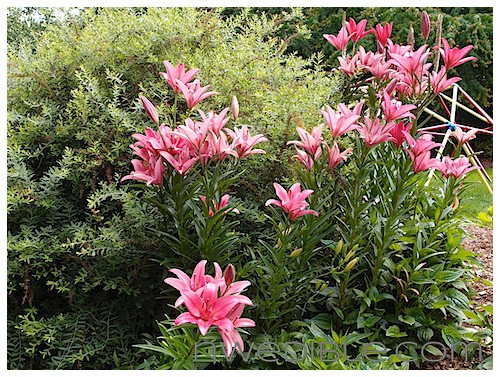 But most of last week sucked. I was really shook up. This is the first accident I've been in, and while we are beyond grateful that it wasn't worse, the mental aftermath of what-ifs was rough. It left me pretty drained. I got sick. I slept poorly. I cried. I had constant headaches (I never have headaches). I yelled at the kids. I threw a fork across the kitchen when the toddler boundary tested by stabbing his sister over breakfast one time too many.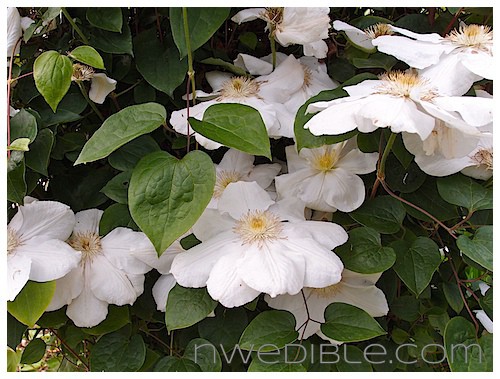 Nick, stuck at work, threw all the support he could at me from afar. Confronted with a wife who really needed to chill the heck out, he lobbed supportive emails, calming text messages and soothing gifts at me.
Those gifts included this lovely bouquet of flowers.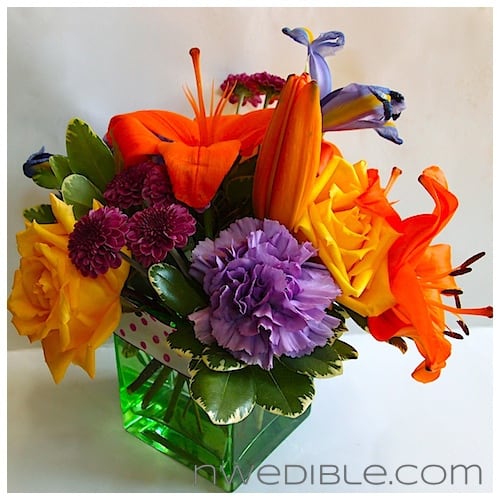 $4.75 per Square Inch
This floral arrangement was supposed to arrive to the house during the day, but showed up at some point after I had already left for my part-time evening job.
Consequently, Nick was the first to see the bouquet upon arriving to the front door. I'll let him describe his reaction to the bouquet:
When I got home and saw the package, I nearly burst into tears myself.

Erica'd had a tough day – I'd known this from texts and emails. She'd cried, she'd yelled, she'd questioned both our lifestyle and her role in it. And so I'd done what any sensitive, caring guy who doesn't like to see his woman unhappy thinks he should do: I'd ordered flowers. On the Internet. For same-day delivery.

And I'd paid for it.

Unfortunately my dear wife had to leave before the flowers arrived and so I was first to discover the delivery. When I rolled down the driveway and saw the tiny, tiny little package, a cardboard cube perhaps six inches on a side with a garish spray of irises and lilies poking out the top, sitting by our front door, my first thought was,

"Really? That thing has to cost more per pound than a fucking stealth bomber!"

We happened to check our bank records the next day, and Erica of course saw what the petite bouquet had cost me.

$75.97

"Thank you so much for the flowers, but please don't ever, ever do that again!" she'd said, teasingly.

I laughed. "Yes, my eyeballs nearly burned away when I saw how small it was, for what I'd paid. So I hope you enjoyed the flowers, because that's the one time in your life I am ever going to get you flowers."
The actual cubic vase that contained the bouquet was 4″ on a side. $76 for 16 square inches of bouquet works out to $4.75 per square inch.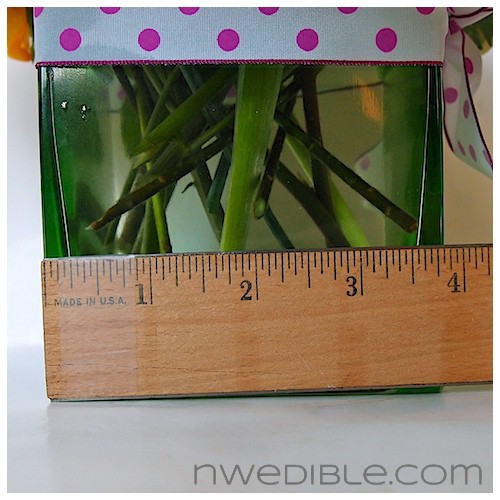 Taking overpriced bouquets of flowers off the gift list is okay with me. In fact, I think most gardeners aren't all that keen on store bought bouquets in the first place.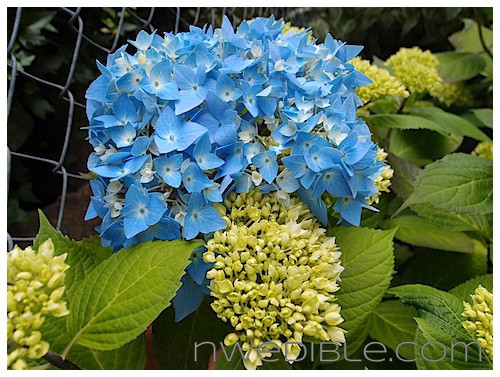 Although I am tremendously grateful to my husband for the thoughtful gesture, it's hard for me not to think that I could stroll through my garden in 5 minutes, throw together double that bouquet and not even make a dent in what's blooming outside, all for free.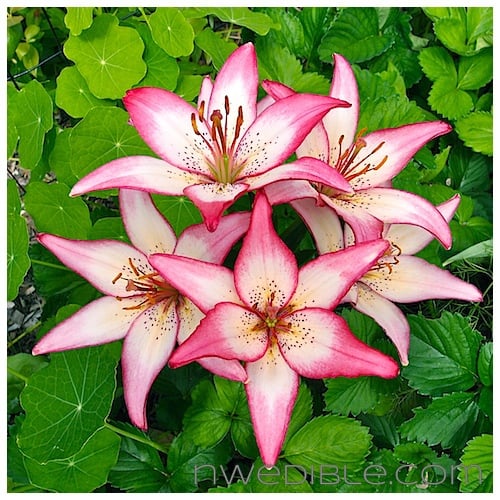 And so, in an effort to help other gardener-spouses who may be temped to purchase a bouquet for their darling during a rough time, I would like to humbly suggest some alternative ways to show your support.
Beyond The Bouquet
Other caring and supportive things that could be purchased for around $75 (or less) that are, frankly, even more helpful and supportive than 16 square inches of flowers:
One pretty decent casual-dining dinner out for the family. Say: "Let me handle dinner tonight, honey. I got it covered. All you have to tell me is if you'd rather go out, or have me pick something up."
Four dinners out for the family at the neighborhood pho restaurant. Say: "It's been a rough week. Let's just keep dinner easy. How about I pick up pho?" And then say that again, three more times.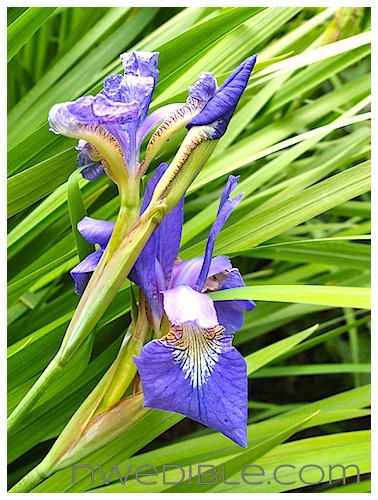 Good quality pruners. I like Felcos. Say: "I know it's been a shitty week, but you always feel better when you get to prune things."
A kick ass pair of gardening boots. Say: "I thought getting through this rough few days and pulling yourself back up by your bootstraps would be easier if you had better bootstraps."
A massage, with money left over for a tip. Say: "You've had a rough week. I've set up a massage appointment to help you relax. I've got the kids."
An appointment at a salon for a haircut or other pampering service, if your gardener is into that kind of thing. Say: "Go do something just for you. I've got the kids."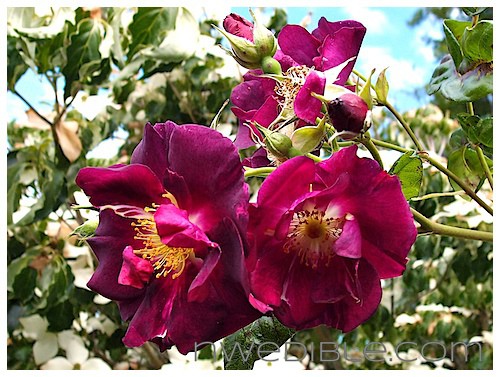 A $65 gift certificate to the neighborhood nursery and a $10 gift certificate to the neighborhood coffee shop (this one will always be a winner). Say: "I thought about getting you a bouquet, but I thought something that would come back year after year was more your style. Go have a cup of coffee and wander the nursery for awhile until you find something you love."
A bottle of wine, a box of Fran's grey salt chocolate covered caramels (or insert your gardener's favorite indulgence here), that book your gardener has been eyeing, and time to take a bath. Unless you go for the really good wine, you'll have money left over on this one. Say: "I know how much you just need some quiet time. We'll be back in no less than 4 hours. Enjoy your bath."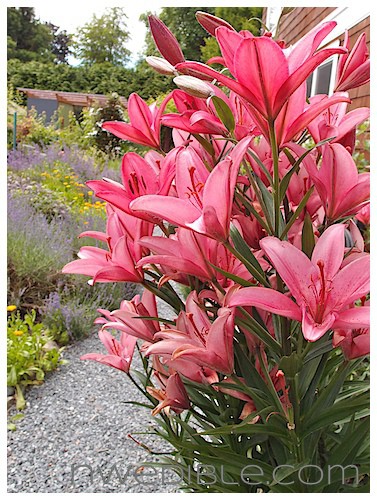 Have your heart set on flowers? Rather than an internet bouquet, I recommend a walk to the farmers market and a $20 bill dedicated to buying one of the huge and gorgeous bouquets typically sold – at least in our area – by the Hmong flower farmers. For $75 at one of the farmers market flower stalls you could fill every room in your home with huge bouquets of gorgeous tulips, irises, lilies, peonies and whatever else happens to be in season. Say: "Let me take you out for a Farmer's Market picnic, hon. We'll get a loaf of bread and that great cheese and some berries, and let me buy you one of those gorgeous bouquets this week."
If you were having a rough week, what gift or gesture would you most want to help you relax and move past the stress?
0