I have had several readers say they need an overview to get themselves kinda settled in to where everything is in my yard.
I went up on the roof and took some photos, but that didn't quite explain how all the various components work.
So I turned to the lazy garden planner's best friend, Google Maps. I pulled up a creepy aerial satellite photo of my  property, and used that to make a quick photo collage (yes, just like 5th grade summer camp) to show how the various components of my mini homestead fit together.
If you click, you'll embiggen the collage and it will be easier to read.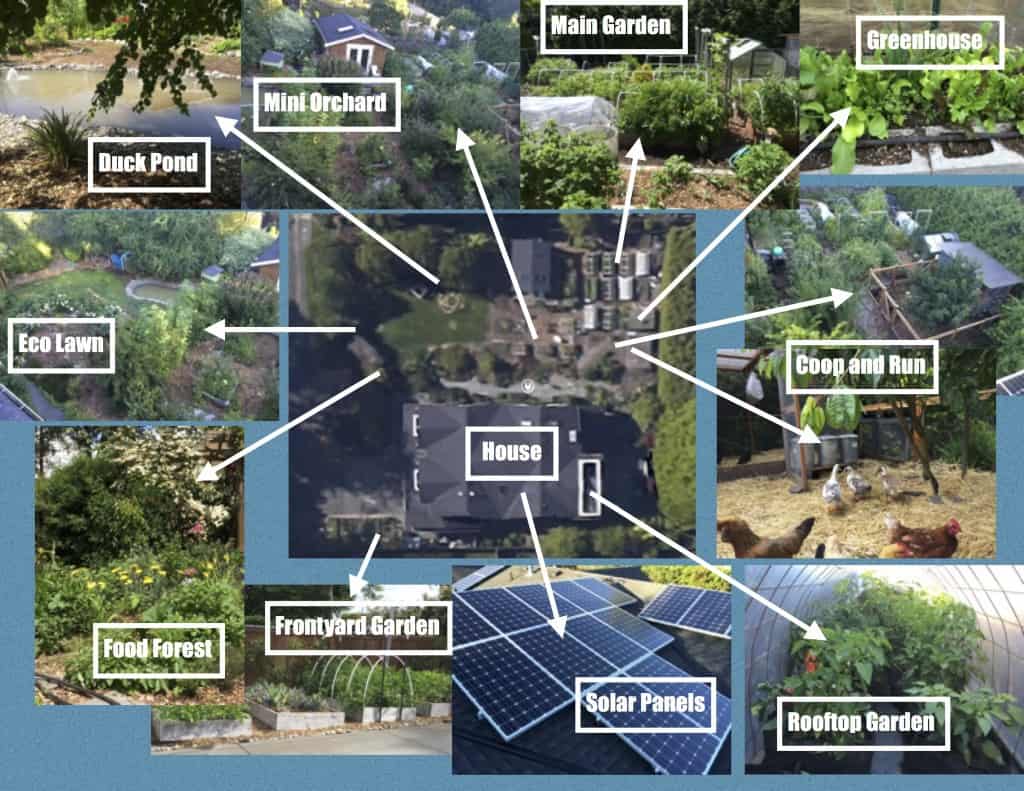 Let me know if you have any questions. In this case, I figured a photo was worth more than a thousand word blog post.
4