If I give my kids carte blanche to pick breakfast, as I often do on the weekends, they want waffles. It never fails.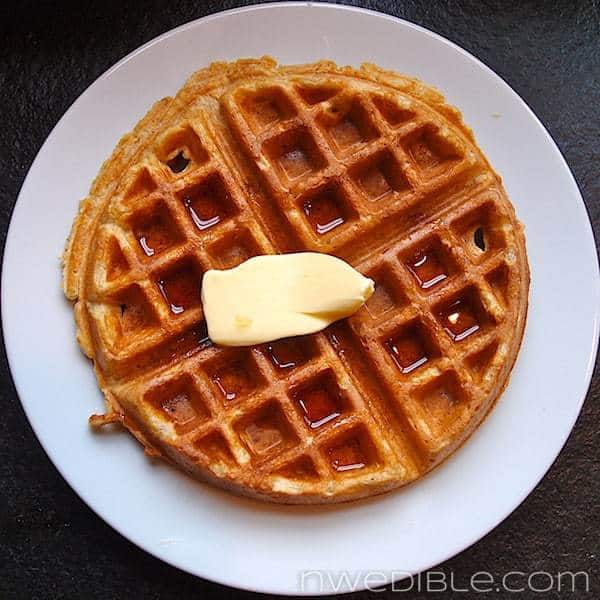 Waffles are one of those foods people seem impressed by. If you are used to thinking of waffles as something that comes from a yellow box in the freezer aisle, those little crenulations probably do seem like something mysterious – the exclusive domain of industrial processes.
But in truth, as long as you have a good waffle iron (I've had very good luck with this one and recommend Waring Pro waffle makers in general) waffles are super easy, inexpensive crowd pleasers. And if you skip the yellow box and make your own you have a lot more control over ingredients. One final pitch for homemade waffles: you can make a big batch on weekends and freeze them, and then re-heating a homemade waffle is every bit as easy as re-heating a commercial one.
My go-to recipe is this Whole Wheat Yogurt Waffle adapted from Ms. Martha Stewart. It manages to cram a lot of good (and inexpensive) stuff like backyard eggs and homemade yogurt into a whole grain package my kids never balk at.
To make it even easier to get these waffles on the table, I pre-make four or five portions of Whole Wheat Waffle Mix at a time and store them in the freezer. With the mix on hand, waffles are just a bowl and a few eggs away.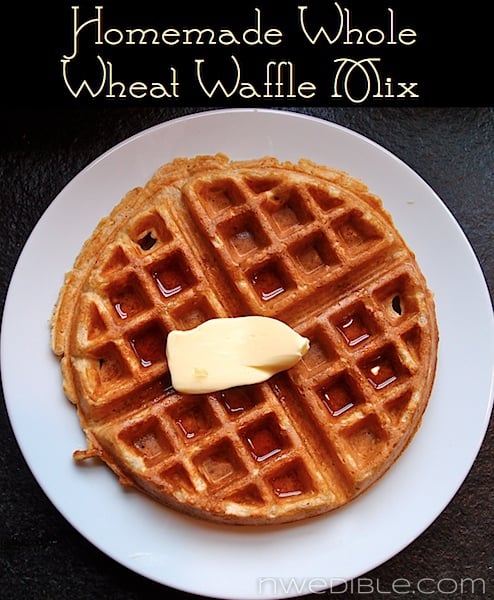 Homemade Whole Wheat Waffle Mix
Ingredients
1½ cup whole wheat flour
½ cup thick-cut oats
1 teaspoon kosher salt
1 teaspoon baking soda
1½ teaspoons baking powder
2 tablespoons brown sugar
Method
Combine all ingredients in the bowl of a food processor. Pulse for 10 seconds. Transfer to a jar with a tight fitting lid (a wide mouth pint mason jar fits this mix perfectly) or a plastic freezer bag. Store in freezer for up to 3 months. Makes about 2 cups mix.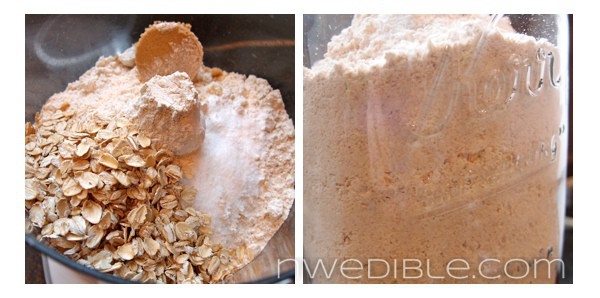 Whole Wheat Yogurt Waffles
Ingredients
Whole Wheat Waffle Mix
1½ cups plain yogurt
3 large eggs
4 tablespoons butter, melted
Method
In a large bowl, whisk together 1½ cup plain yogurt, 3 whole eggs and 4 tablespoons melted butter.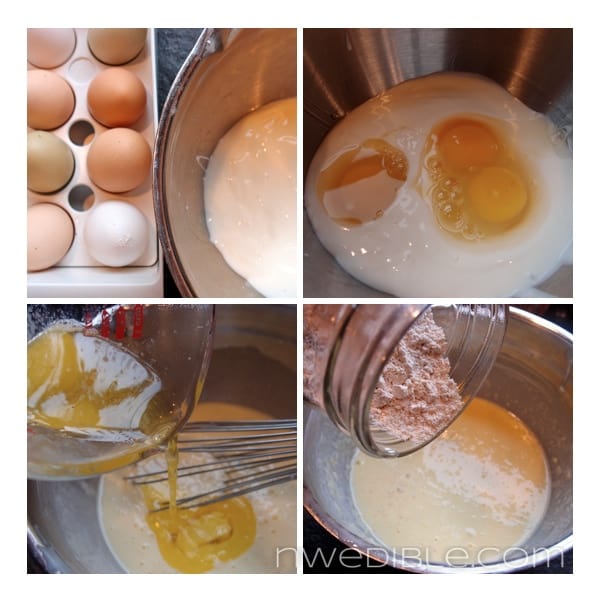 Add waffle mix to bowl and stir until just combined. Batter will be thick. Let batter rest while you heat waffle iron according to manufactures directions.
Pour ½ cup batter, or as much as directed by waffle iron manufacturer, into waffle iron. Cook waffle to golden brown and crisp. Makes about six, depending on your waffle iron.
Serve plain, or with butter, yogurt cheese, maple syrup, jam or fruit as desired.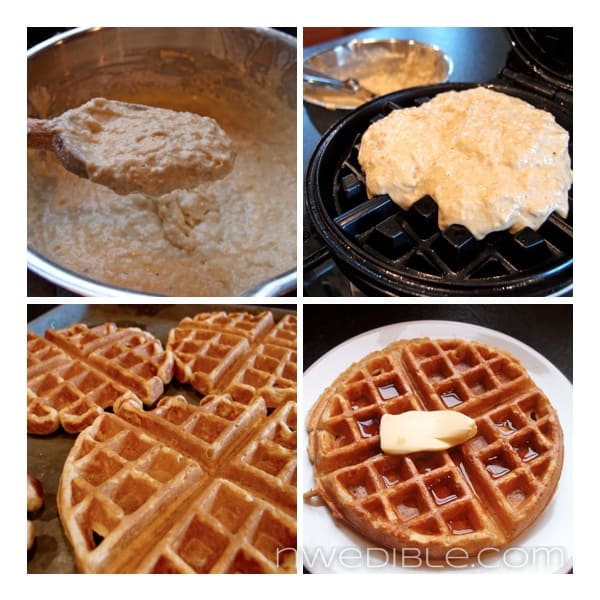 Making The Mix Fancy
Once you try this easy-peasy waffle mix, you may decide never to buy a box of frozen waffles again. You might even want to share the good DIY waffle news with others.
Here's an easy way to turn this mix into something gift-able. Just package the waffle mix in a wide mouth pint jar, cover the lid with something Pinterest-worthy (fact: burlap is always Pinterest worthy) and add a cute instruction tag so your gift recipient will know how to make these waffles.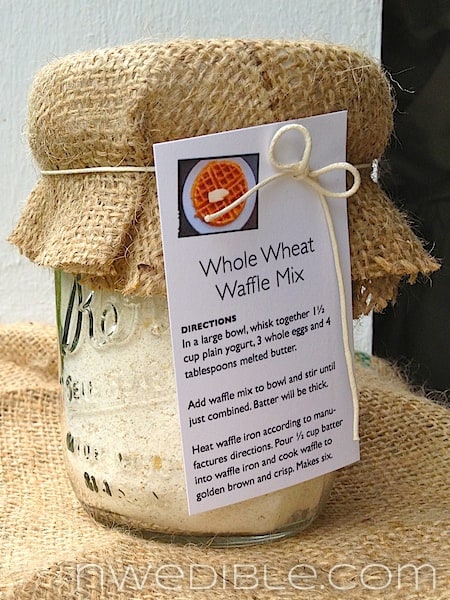 You can download the Whole Wheat Waffle Gift Tags I used here on the Downloadables page. They print out on standard size printable business cards, like these Avery cards, or you can just print them on heavy paper and cut them out.
And if you want to take these tags and put them on your own Whole Wheat Waffle Mix, I think that's just fine too. As regular reader's know, I do enjoy labeling my homemade goodies. (See, for example, How To Martha-Up Your Jam Labels For Nearly Free In About 5 Minutes.) Sometimes it's nice to give yourself the gift of convenience, after all.
Do you make homemade waffles? What's your favorite way to eat waffles?
13