Pomegranate: possibly the most delicious fruit ever. Surely the most tedious fruit ever. Separating all those seeds from the extensive, bitter membranes that intersperse the delicious seeds of the pom is a herculean task.
I have developed a pretty decent hold-sections-of-pom-over-the-sink-and-scrape-the-seeds-off-with-my-teeth technique, and even manage to eat this seasonal winter fruit without getting horror-movie-esque levels of red juice everywhere.
My kids? Different story. On the plus-side, one pomegranate pulled into sections can keep them entertained longer than just about anything else. On the minus-side, there will be pomegranate juice on the ceiling by the time they are done.
So when I learned about this super easy "whack-a-pom" technique to separate the pomegranate seeds from the membrane with very little work or mess, I had to try it.
Life changing people – life changing. Try this method, you won't regret it.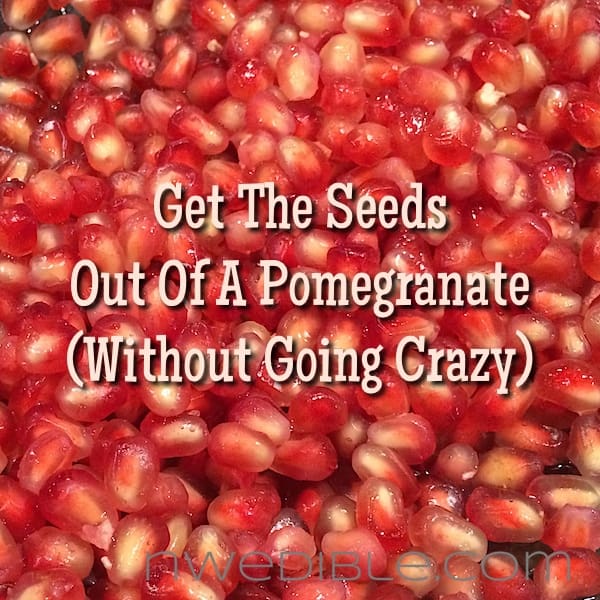 Step One: Score Pomegranate Around The Middle
If the pomegranate was a globe, you'd cut all along the equator. Score deeply enough to cut all the way through the thick outer skin but don't cut into the seeds.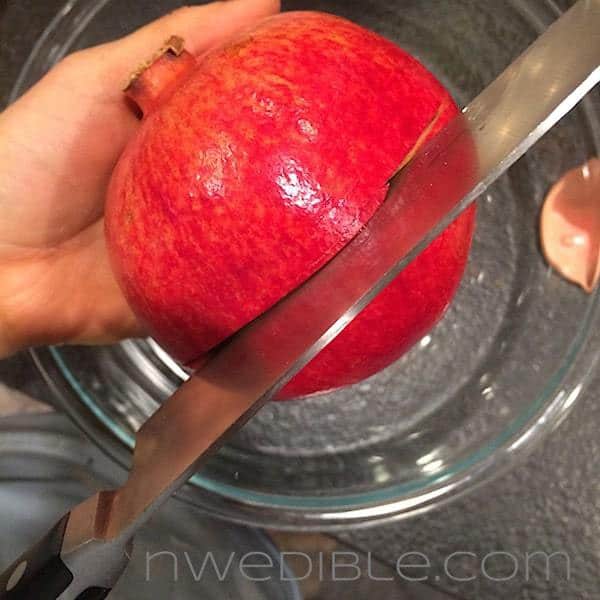 Step Two: Pull Pomegranate Into Halves
Just get your thumbs into the score-line and give the pom a good pull. It will break into two sections like this.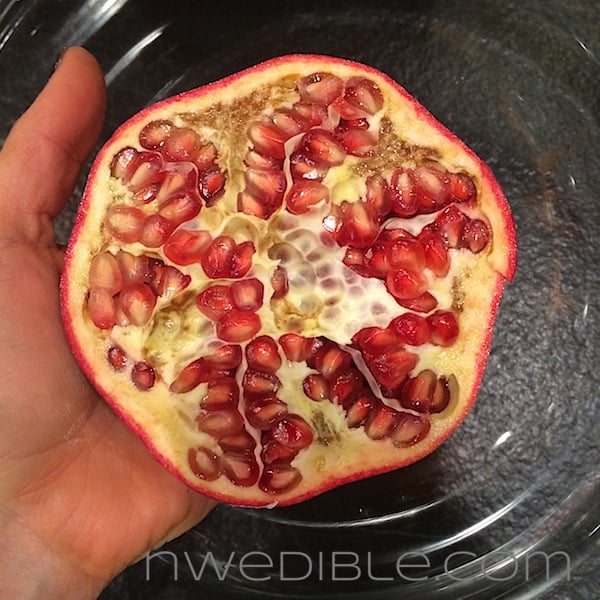 Step Three: Hold One Pomegranate Half Skin-Side Up Over A Large Bowl
You want a large bowl because this dramatically cuts down on juice and seeds flying everywhere. Make sure your hands are clean and just hold the pomegranate half from underneath, spreading open your fingers a bit so the seeds can fall out of the pom.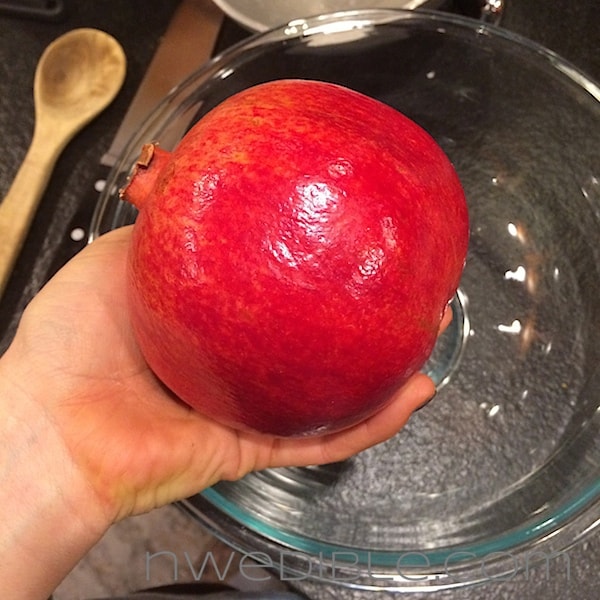 Step Four: Use A Wooden Spoon To Whack The Pomegranate
This is the part that seems weird but trust me. Just give the pomegranate good firm whacks with the back of a wooden spoon. It might take a few whacks to get the seeds going, but they will start to fall out.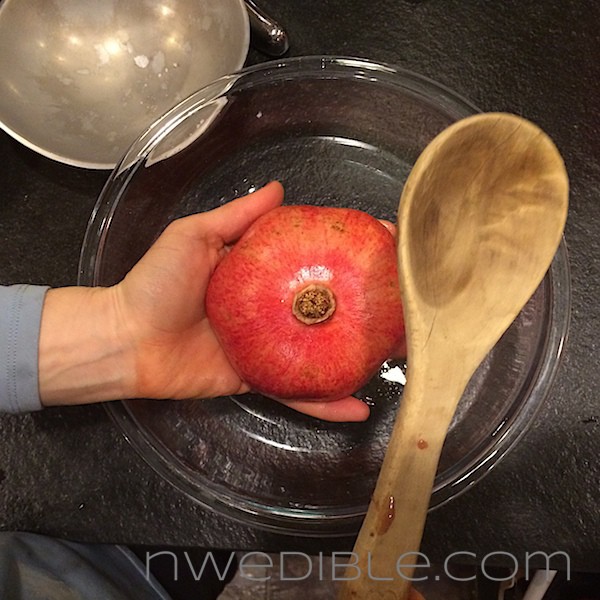 Move your spoon around so that you smack the pomegranate from all angles around the skin.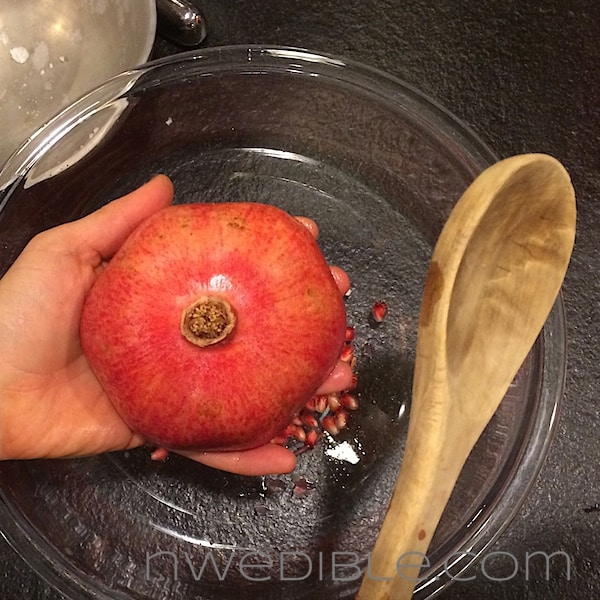 Pretty soon your bowl will fill with pomegranate seeds.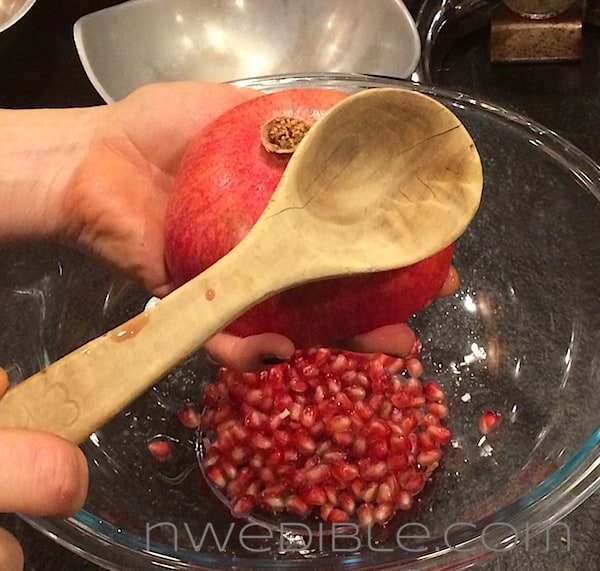 Step Five: Pick Out Any Loose Bits Of Membrane.
There won't be many and that's where this technique is particularly awesome. When you are done playing whack-a-pom the husk of your pomegranate will be empty and you'll have a whole bowl full of seeds to enjoy as is or sprinkle over salads or yogurt.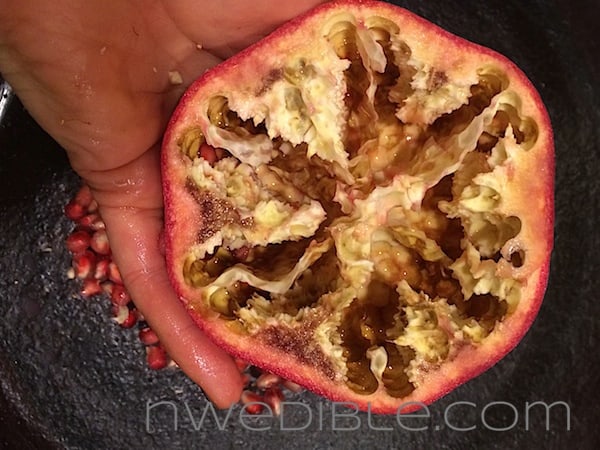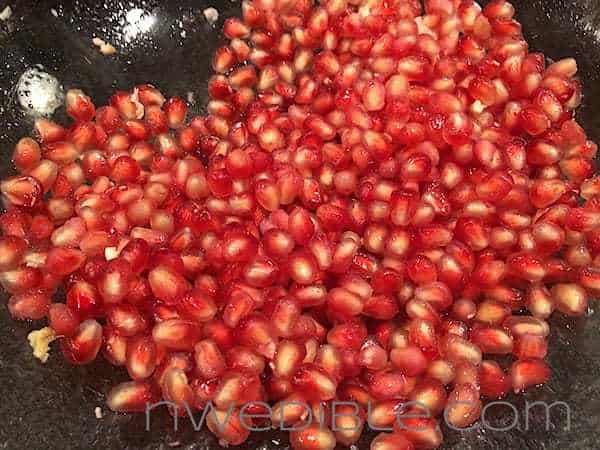 Pretty boss, huh?
The All-In-One Sharable Graphic Of This Tip
Wanna tell all your friends the good news about pomegranates? This graphic should make sharing this super easy technique even easier.
You can share it from Pinterest here.

Do you love pomegranate too?
8