I wanted to build the ducks a pond. In fact, I started on the pond months before we eventually adopted ducks.
Now, just so we are clear, our pond isn't really a pond…it's more like a very large puddle. It's about 15 feet by 8 feet and holds about 1000 gallons of water. But for all that, our three ducks are thrilled with it and the already impressive biodiversity of my garden has skyrocketed since we added a permanent source of water for our many insect, bird and critter friends.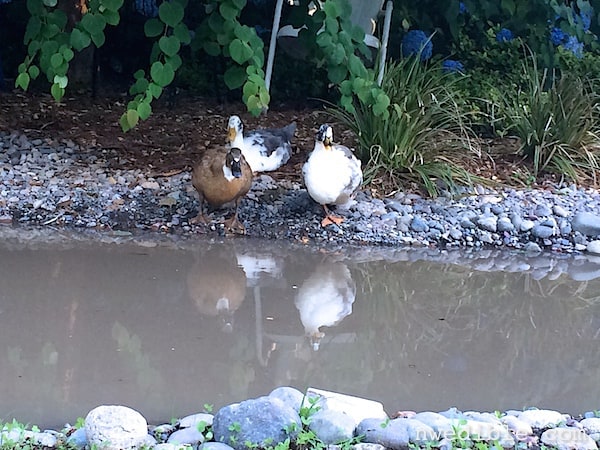 I was totally convinced when we embarked on this pond experiment that I did not want a plastic pond liner. I use plastic tunnel cloches all the time, and will even use black or red plastic mulch to increase the soil temperature around my plantings, so I'm not an anti-plastic zealot, but in this case, I knew the ducks would be walking in and around the pond (ducks have surprisingly sharp nails on their feet) and would root in the mud around the edges of the pond.
So what I didn't want was something that would became nearly useless if punctured. I also wanted a more graduated wet to dry zone that would support more plant life along the perimeter of the pond.
After some Google Fu I discovered that many people discuss the possibility of using clay kitty litter to seal a pond. Clay kitty litter is composed almost entirely of bentonite clay, and it made sense that if I added a sufficient amount of clay to my native soil, I could create a more natural, packed-clay barrier that would hold water.
That was the theory at least.
The leading internet minds seemed to agree that the best litter was the cheap "Special Kitty" 100% clay litter sold only at … wait for it… Walmart.
Fast forward past the week-long internal debate where I go back and forth about the ethics of breaking my multi-year boycott of all things Walmart in order to get a $4 bag of cat litter for my pond test. I'm standing in the Walmart checkout line with my blue and red paper bag of Special Kitty, behind a woman with a cart full of Ortho Groundclear, Bayer Complete Insect Killer, and "Premium Songbird Food."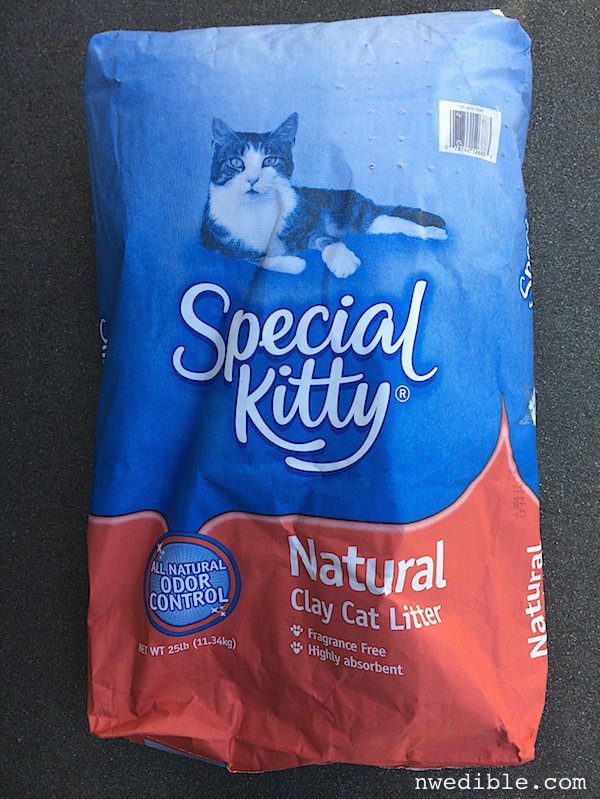 I manage to keep my mouth shut and avoid getting into a checkout line punch-out scenario over organic gardening ethics, I pay my five bucks and I head to my car. At this point, only one thing is going through my head: if this clay pond kitty litter thing works, I'm going to have to come back here and buy a ton more Special Kitty.
It was a very conflicted time.
Does Special Kitty Cat Litter Work To Seal A Pond?
Test one: pour two cups of 100% clay Special Kitty Cat Litter into a mason jar. Fill jar with water. Observe.
Observation: Basically nothing happened. The litter just sat there like small rocks at the bottom of the jar. Even after three days and attempts to pack down the wet litter, there was no indication that the litter was swelling or merging to form a clay layer.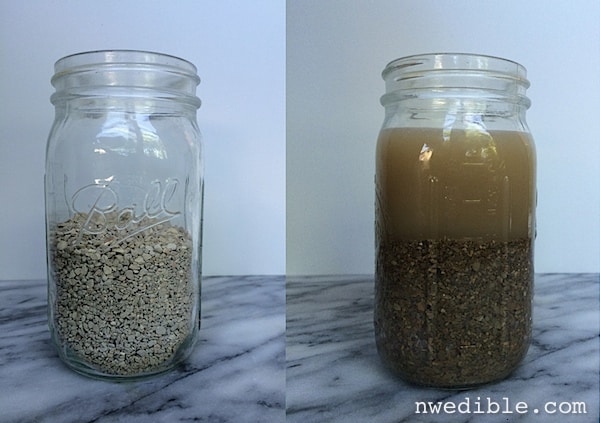 Test two: drill several holes in the bottom of a bucket. Fill the bucket with several inches of Special Kitty, followed by several inches of native soil. Pack down. Observe.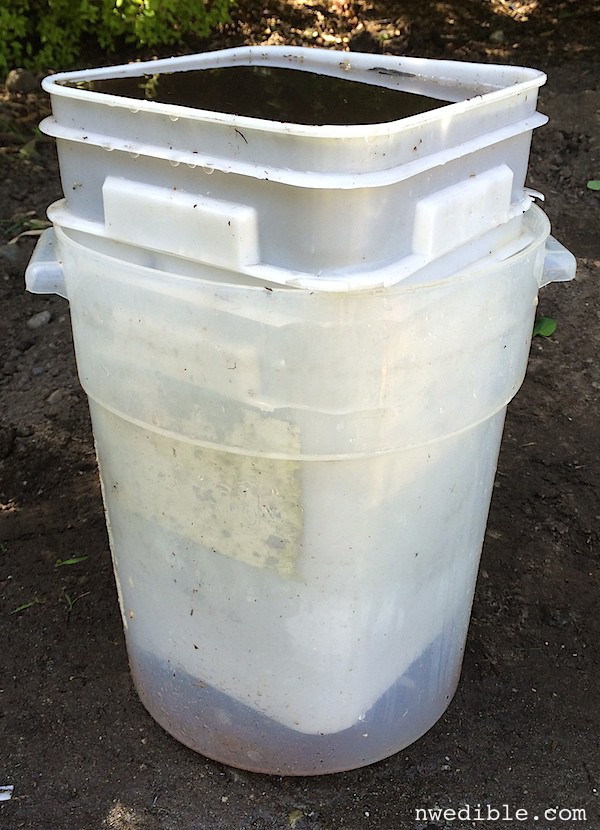 Observation: the water slowly filtered through the dirt and Special Kitty, and it all leaked out the bottom of the bucket.
The Special Kitty from Walmart was not going to work for sealing my pond. Kinda a bummer. On the other hand, I never had to go to Walmart again. All things considered, I could live happily with the outcome of this experiement.
But dammit, I still wanted my clay lined pond.
Not All Bentonite Is Created Equal
Back to the Google. Turns out there are two kinds of bentonite used in kitty litters, calcium bentonite and sodium bentonite.
Calcium bentonite is used in cheap, granular litters like Special Kitty, and has about a million other industrial and processing uses, and the hard core hippies even use the food grade version for internal and external detoxification. All well and good, but not particularly helpful for sealing a pond.
Sodium bentonite is different: it has this incredible, swells-massively-in-water properly that makes it useful in applications where you want very low permeability from one side of the bentonite to the other. Like lining landfills, or drilling oil wells.
Sodium bentonite is the main component in (as you might expect) clumping cat litter. That thing clumping cat litter does where is swells around cat pee and becomes a hard, almost rock-like clump? That's the same feature that makes sodium bentonite useful for sealing duck ponds.
My updated goal was to get my hands on a cost effective clumping cat litter with as few additional ingredients as possible. I was ok with baking soda because I figured I could pH neutralize that if needed, but I didn't want a litter with a bunch of weird chemicals designed to mask odors.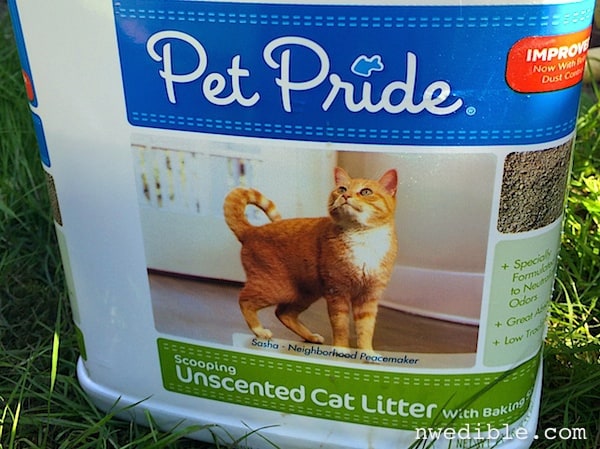 Unfortunately, the purest, 100% sodium bentonite litters are specialty items that failed the cost effective test, but the cheapest clumping cat litter at Costco seemed mostly harmless. It had baking soda and some lemongrass scent but was worth a shot.
Does Clumping Cat Litter Work To Seal A Pond?
Test one: pour two cups of Sodium Bentonite Clumping Kitty Litter into a mason jar. Fill jar with water. Observe.
Observation: Holy crap! The top of the litter absorbed water and turned to a layer of slimy clay goo so fast the water never even made it all the way to the bottom of the jar. Most of the bottom layer of clay remained dry for days, and I have no doubt it would have remained dry indefinitely, but eventually I wanted my jar back.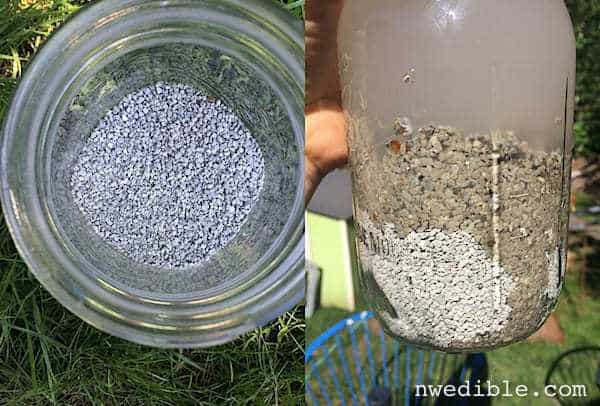 Test two: drill several holes in the bottom of a bucket. Fill the bucket with several inches of Clumping Cat Litter, followed by several inches of native soil. Mix soil and litter together and pack down. Fill bucket with water. Observe.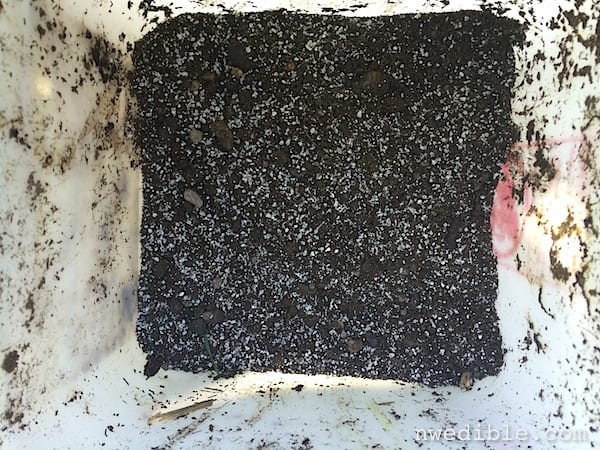 Observation: After an initial settling where some air bubbles burbled out of the soil and litter, the water level stabilized and remain basically unchanged for several days. The slightly loss of the water in the bucket was so small that it was likely just evaporation or measurement inconsistencies.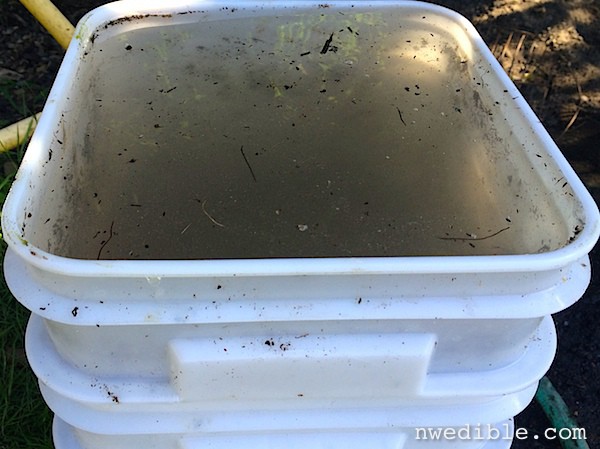 Conclusion: for pond sealing in this way, clumping kitty litter made of sodium bentonite is essential. Here's what happen to a little bit of (clean, duh) clumping cat litter mixed with water: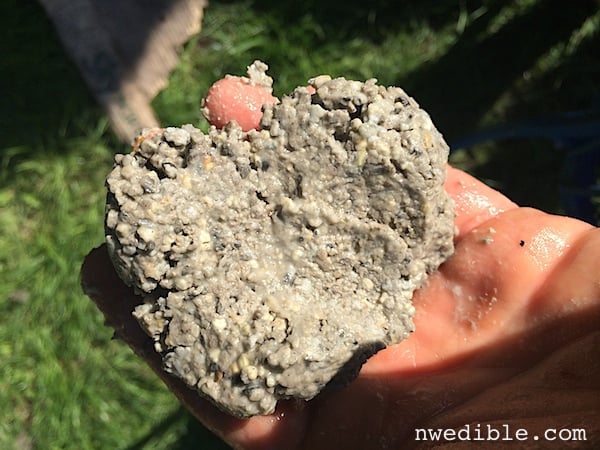 As you can see, it basically turns into super clay.
Next time, I'll cover the details of how we actually used the clumping cat litter to seal our pond. Spoiler alert: it worked! And Walmart didn't get another dime from us for the project!
Happy ducks in their big mud puddle:

292