What the Wha? A Podcast?
In this gig, I have the opportunity to talk to some amazingly cool people who are doing truly great things. Sometimes I even get to walk around with a Press Pass pinned to my boob so I seem all official. It's all very surreal. Anyway, many of these conversations get stuck in blog limbo because transcribing an hour long phone conversation or in-person interview can take days.
I decided it was time to put those conversations and information out there, in a format that made sense – a Podcast! And so was born Grow Edible, the new audio companion* to the NW Edible blog.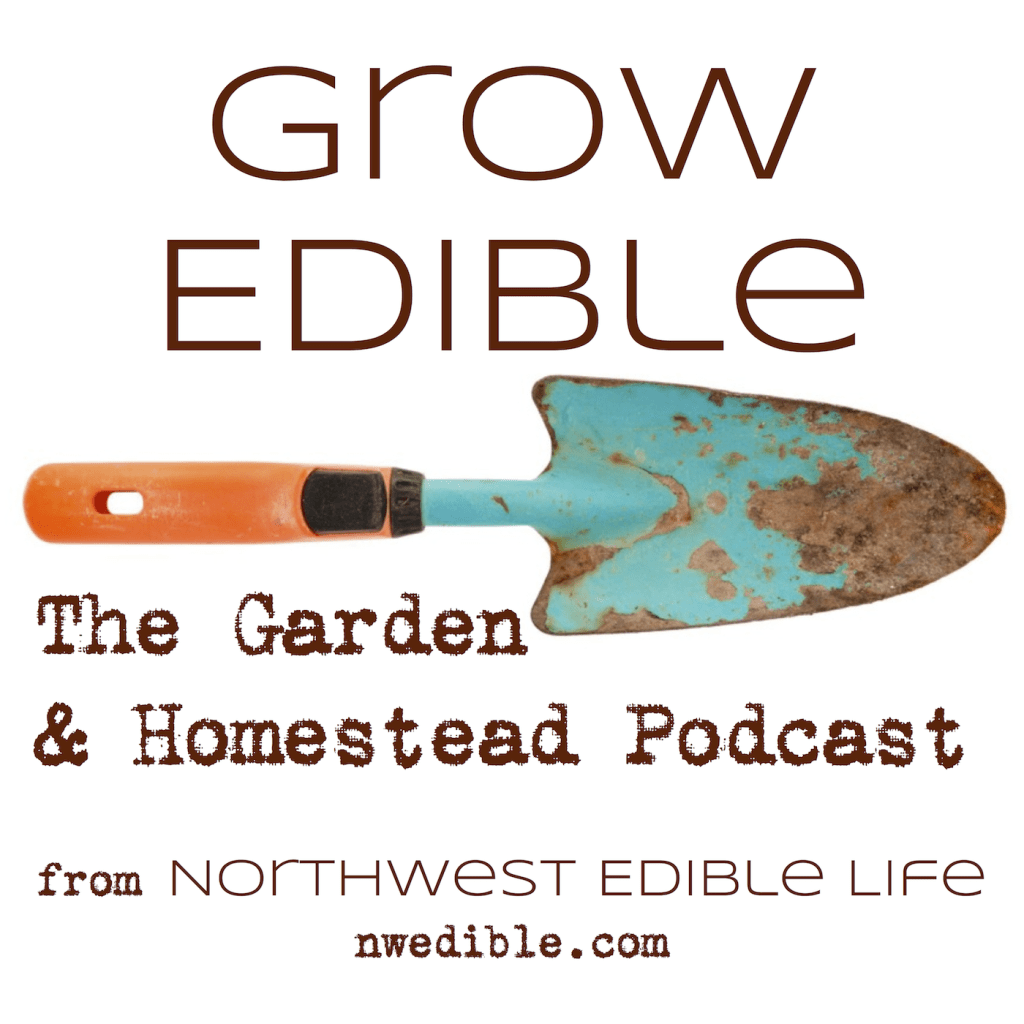 Grow Edible is a way to discuss the topics most important to today's modern homesteader –  edible gardening, small space productivity, food politics, greener living choices, food preservation, small livestock, whole foods cooking, rational preparedness and more – with experts who are making a difference in their arena. It also gives me take a break from writing, which is nice while I'm working on this book (writing…all…the…time. Brain…must….have…other….outlets.).
I'm proud to be talking to duck-breeders Evan and Rachel of Boondocker's Farm for the Grow Edible debut episode. These are the guys who hooked me up with my ducks last month. I hope you enjoy the result as much as I've enjoyed exploring this additional format for sharing and learning. If you have any technical issues with the podcast aspect of all this, please let me know.
*Hat tip to Erik and Kelly of Root Simple, the cool Godparents of the urban homesteading movement. Erik and Kelly put out a sharp and edutaining podcast in addition to writing great books, running a fantastic blog and generally spreading their urban farm wisdom far and wide. They graciously allowed me to steal their phrase "audio companion."
---
Show Notes
In today's show, I talk to Rachel Kornstein and Evan Gregoire of Boondocker's Farm near Portland, Oregon. Evan and Rachel are breeders of heirloom seeds and rare and endangered livestock. They manage the largest and most genetically diverse flock of endangered Ancona ducks in the country.
Join us as we discuss:
The roll of ducks on a homestead, and how Boondockers is pioneering rotational grazing with ducks.
How two ducks in the backyard can help save endangered livestock breeds.
Snout-to-tail eating ethics and the challenges of selling "full animal" meat in a culture used to chicken nuggets.
Why DIY slaughter might be the next step in the sustainable local food movement.
How to embrace a "slow meat" philosophy.
Cooking duck and duck eggs, the awesomeness of romano beans and more.
Additional information and resources for today's episode:
The theme music for the new show is Rodeo, graciously provided by the supremely talented Kristen Ward. You can find Kristen's music on iTunes and Amazon. Rodeo is off the Last Night on Division album – it's one of my favorites!
5