I haven't shown you guys the garden in awhile – it's looking great this year because we've had more sun and heat than is typical. That's pushing ripeness and growth rates higher. Result? Super lushness and happy gardener!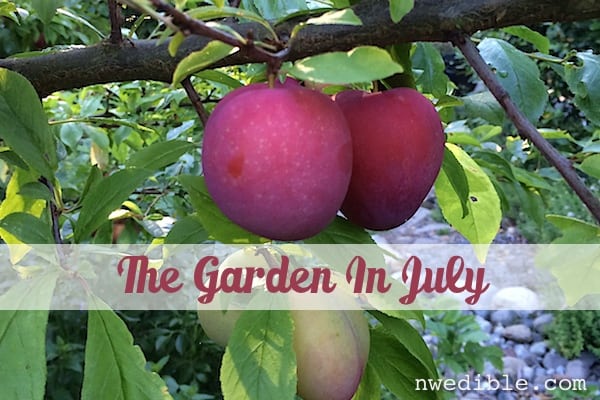 I snapped quite a few photos so I'm trying a new thing and turning them into a gallery that should be a bit faster to scan through. If you click on a thumbnail, you should be taken to a slideshow-type format where you can see the larger versions of the photos.  Let me know if you have any trouble with it.
All in all, it's just been a great summer so far. The only things that are maybe slightly irritating is that some crops like chard are bolting on me. Typically, I don't see chart bolt until an overwintered spring, but if that's the price I pay for ripe tomatoes, I'll take it!
In My Garden Now
How's your garden growing this year?
3