Ah, The South. Where the women are elegant, the peaches are juicy and the booze is Bourbon. Let a Southern Belle loose in the pantry and she might very well develop this cocktail. It's strong balanced with sweet, homegrown, and very easy to love. Just like a Southern woman.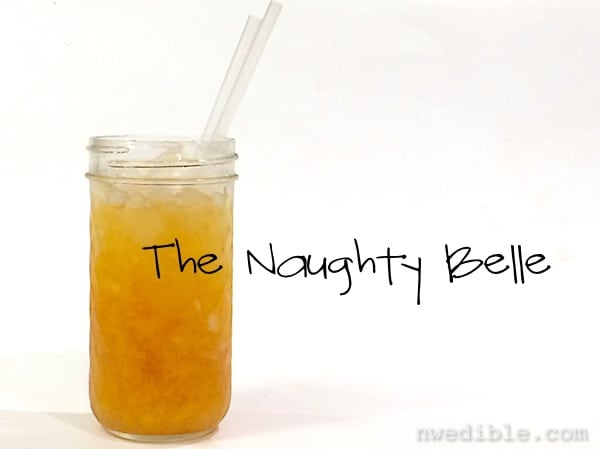 I'm going to assume that every single one of my readers canned up the Bourbon Peaches from the Food in Jars book, Preserving in Small Batches Year-Round, last August. If you didn't, you really must put those beauties on your list for this summer. They are what I used when developing this cocktail, but any plain home-canned peach will work just as well.
If you use store-bought canned peaches for this drink, let me know how they work out. Typically, commercially canned peaches are quite firm compared to home-canned peaches. My guess is you'll have to muddle the heck out of them to break them up but the flavor will still be good.
The Naughty Belle calls for peaches canned in syrup, bourbon, and freshly squeezed lemon.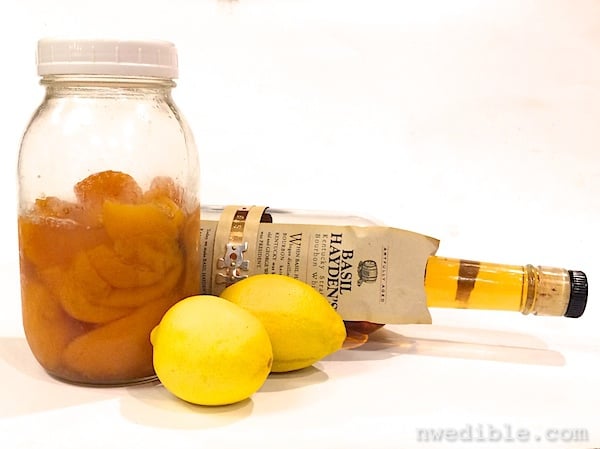 Add all the ingredients to a cocktail shaker or mason jar filled with crushed ice.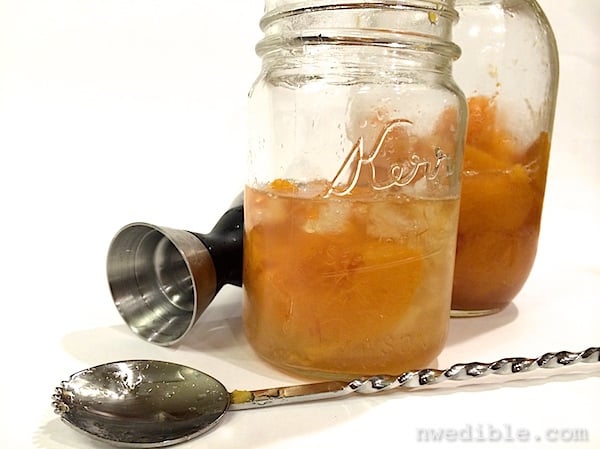 Muddle the heck out of the cocktail components to break up the peaches into slurpable-sized pieces.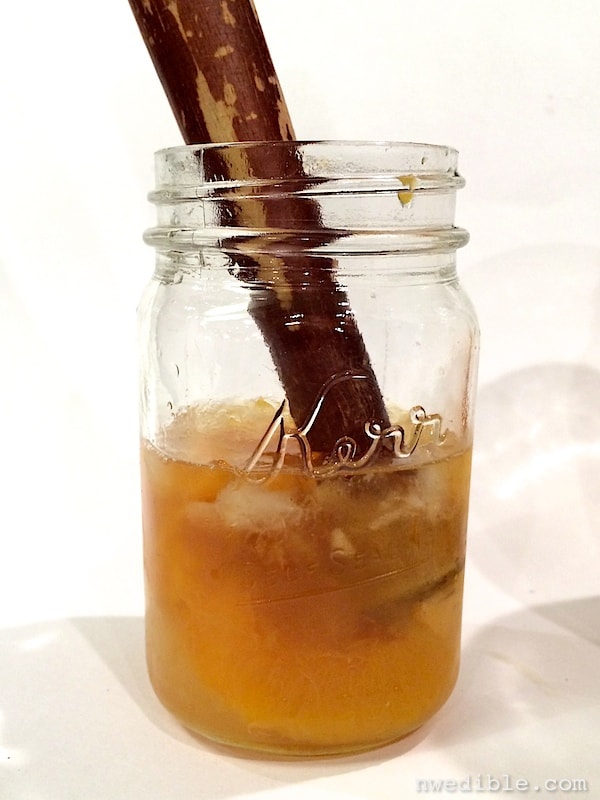 Serve in a tall glass (or mason jar!), topping up with crushed ice as needed. Try to channel the self-restraint of your inner debutant and don't slurp down four of these babies in a row. They pack more punch than they let on.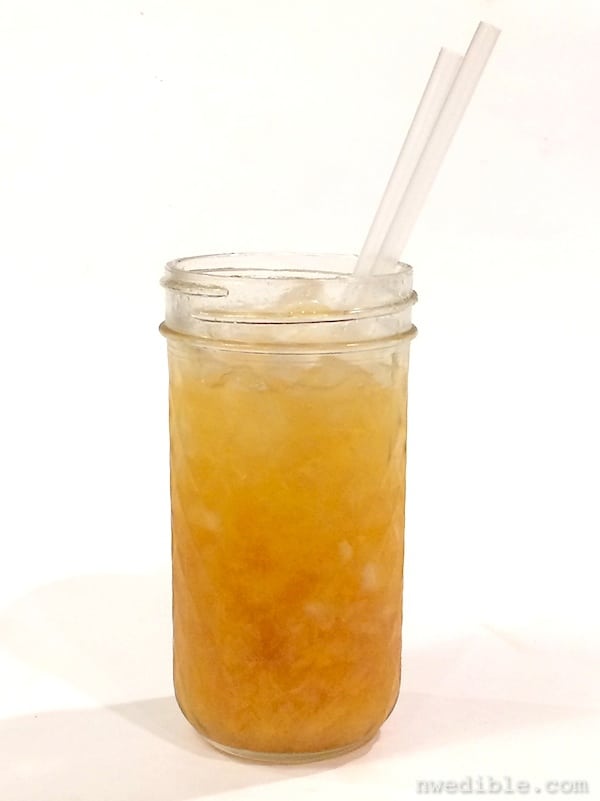 Ingredients
1.5 oz. bourbon
1 canned peach half, preferably home-canned
1 oz peach syrup, from canned peaches
.5 oz. freshly squeezed lemon juice
Method
Muddle all ingredients together with crushed ice in a cocktail shaker or mason jar. Serve in a tall glass with additional crushed ice as needed to fill the glass.
---
Related Stuff…
(These are affiliate links. Purchases made through these links cost you nothing extra but allow me to more "research" into the most delicious way to home grow your happy hour. And yes, by research, I mean drinking cocktails. Sometimes this gig is pretty awesome. Full financial disclosure here. Thanks for your support, guys!)
1