In this week's episode of the Grow Edible Podcast, I talk with Reeves Clippard, the co-founder of A&R Solar, all about going solar. Several months ago, after years of research and deliberation, my husband and I hired A&R Solar to install a solar array on our roof.
Since "going solar" we've gotten a ton of questions from readers about the technical aspects, the cost, the risks and rewards of the solar subsidy system and more. I asked Reeves to come on Grow Edible to answer all those questions and talk about the process of going solar. I learned a ton, and I think if you've ever considered trying to be more self-reliant or sustainable in your homestead energy production this interview will give you some great resources to help determine if solar is right for you.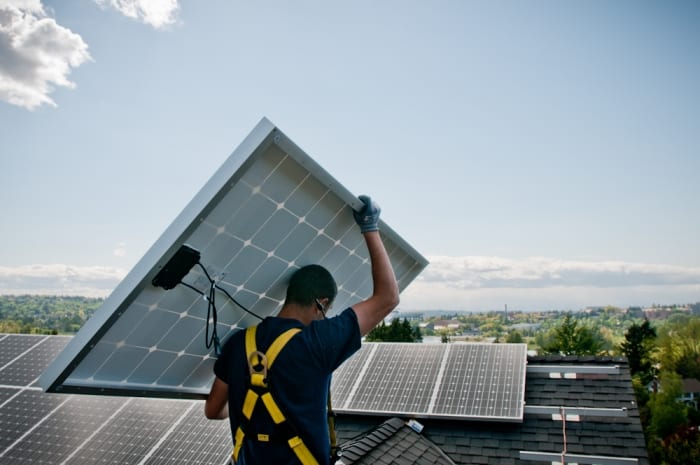 Show Notes
Today Reeves and I discuss:
While solar technology itself is relatively simple, Reeves discusses how the "trick" to a good solar install is to understand how to assess your site to get the maximum production from your roof. A&R uses a tool called a Sun Eye to automatically determine solar exposure up on the roof, which is turn determines production of a solar array. Similar tools are available to home owners as well as professionals.
Why 2013 or 2014 may be "The Year of Solar" – we discuss that Solar installs are hitting critical mass and are beginning to be seen as more normal and are appealing to a wider range of folks (it's not just hippies anymore!).
The full continuum of solar array options from grid-tie to off-grid, with a few "in between" options. Details on the technology that goes into a solar array, what gets powered, what happens in a power outage or at night, etc.
Why it might make more sense for some folks to just buy a generator, rather than investing in an expensive battery back-up bank.
Why Reeves believes a full off-grid solar install should be a DIY affair.
How to navigate the complicated world of solar subsidies, where to find info and who to ask about local subsidies, how the incentives in Washington are a bit different from many other areas, the problems with relying on a utility-based incentive, how Reeves interprets the complicated politics of solar subsidies and what the Solar industry really thinks about the current incentive structure
What other tools, including energy monitoring, are available to help people manage their energy use.
What a solar array costs, what it saves, and the various ways solar customers manage the cost involved in the array.
How folks should determine if a solar contractor is legit and where to go for initial vetting of solar contractors.
Why solar works in Seattle, what country is installing more solar panels than any other, and what misconceptions about solar drive Reeves nuts.
The new local project, Solarize South Snohomish County, that A&R is the installer for. This gives homes in South Snohomish County (north of Seattle) an opportunity to get a bulk discount on solar installs.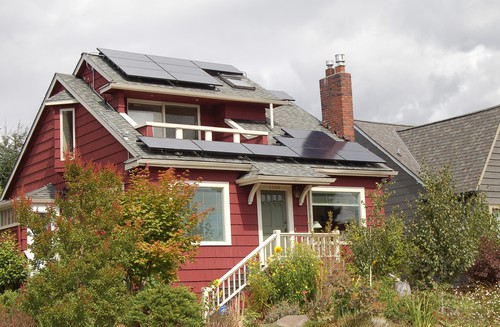 Resources for Today's Episode
Podcast Stuff
Not seeing the podcast player? You're probably viewing this in your email. Click here to be taken to the web-version of this post, complete with podcast player where you can play or download this podcast.
If you like this new podcast series, you might want to subscribe in iTunes or add the Podcast RSS feed to your preferred podcast reader. If you think I should keep this venture up, help me grow the podcast by leaving a good review or comment in iTunes – your positive comments really help.
The theme music for the Grow Edible Podcast is Rodeo, graciously provided by my dear friend, the supremely talented Kristen Ward. You can find Kristen's music on iTunes and Amazon. Rodeo is off the Last Night on Division album – it's one of my favorites!
Perpetual hat tip to Erik and Kelly of Root Simple, the cool Godparents of the urban homesteading movement. Erik and Kelly put out a sharp and edutaining podcast in addition to writing great books, running a fantastic blog and generally spreading their urban farm wisdom far and wide. They graciously allowed me to steal their phrase "audio companion."
0