A hundred years ago Europe was in the middle of one of the ugliest, bloodiest wars the world had seen. Battlefield technology had advanced; battlefield medicine had not. Trench warfare saw millions of men killed for territory gains you could measure with a yardstick.
This was World War I, definitively called The Great War by people who didn't know there would be a second Great War a mere two decades after the first one ended. Although few people knew it at the time, the old world of Kaisers and Tzars and Emperors was crumbling, and a new map was being established.
I mean this literally: look at all the empires that went poof! over the course of WWI and the subsequent peace treaties. This was a major, major remodel of the geopolitical world.
I am a bit obsessed with vintage WWI and WWII propaganda posters. Imagine it's April 6, 1917, and you are living in some town in the middle of Kansas or Connecticut, more or less minding your our business. And then your country is at war. Actual, declared war.
(Without getting too political, World War II was the last declared war the United States participated in. We've fought and bombed plenty since 1945, of course, but not since WWII has the nation as a whole, as represented by our democratically elected representatives, stood up and said, "Yes, we will fight. We will go to war now.")
In any event, it's 1917 now, and every American is expected to do their part.
The young men are being recruited to fight.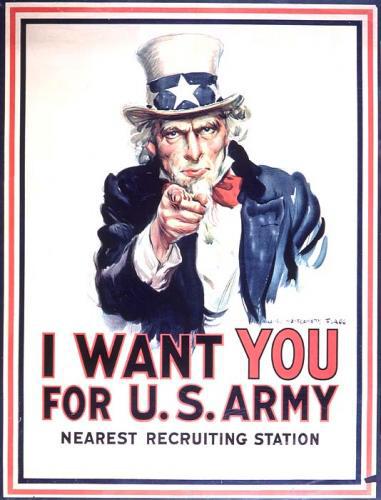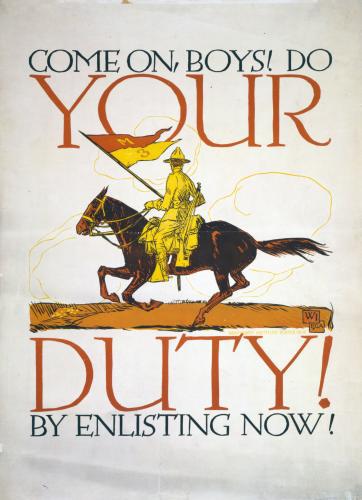 The young women are recruited, too: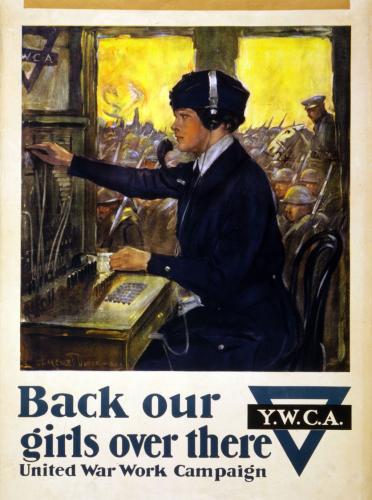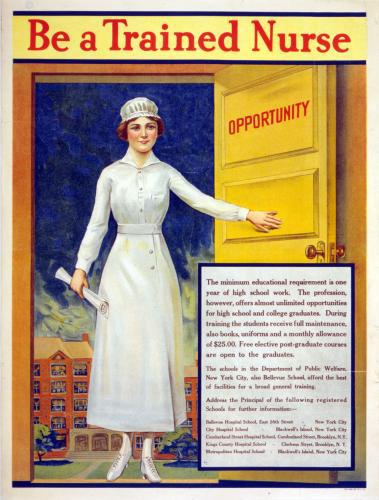 Even children are expected to do their part: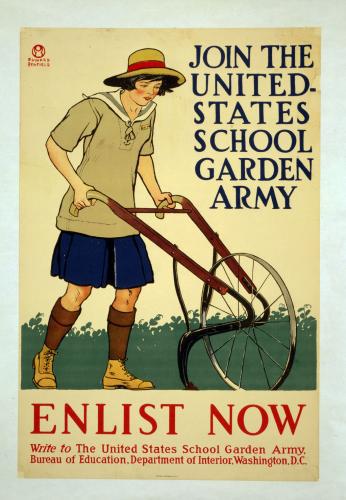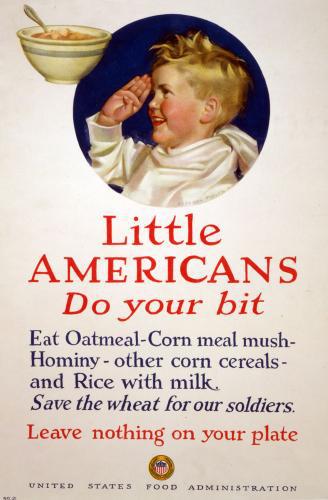 Every home is asked to contribute through buying War Bonds: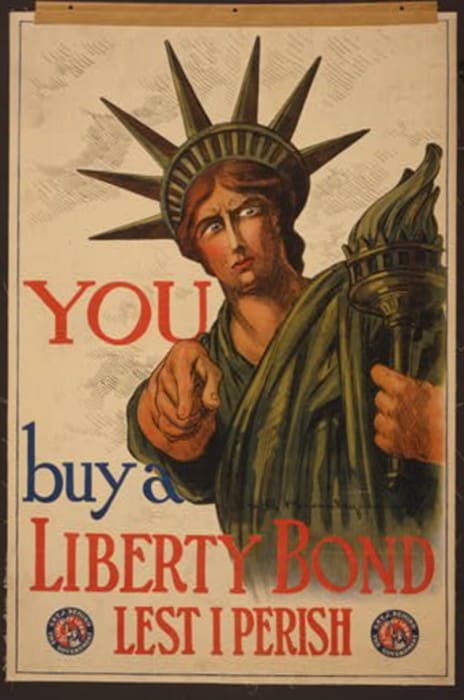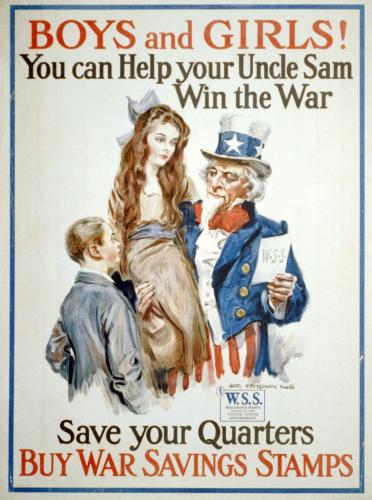 Families are encouraged to embrace gardening and other productive home tasks to reduce demand on national supplies that are needed for the war effort: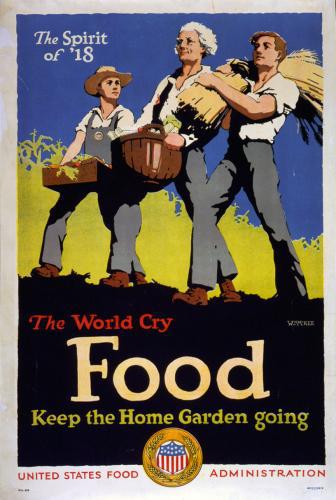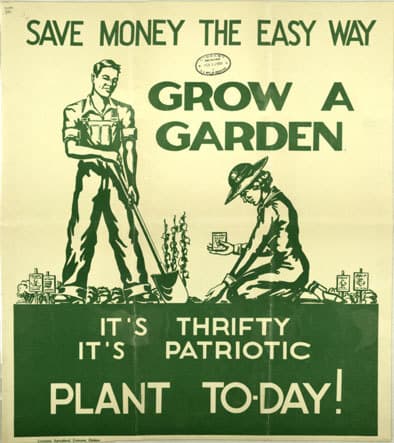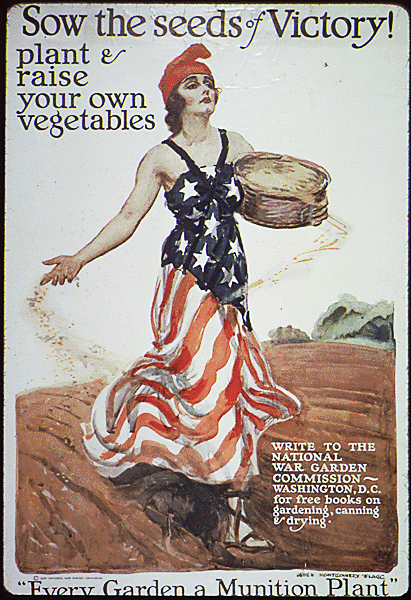 Backyard chicken keeping is promoted as thrifty and patriotic – a duty in time of war for everyone.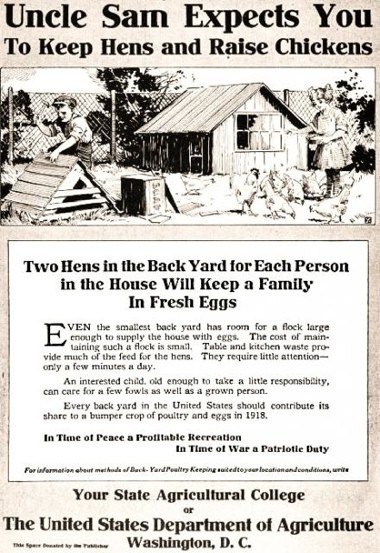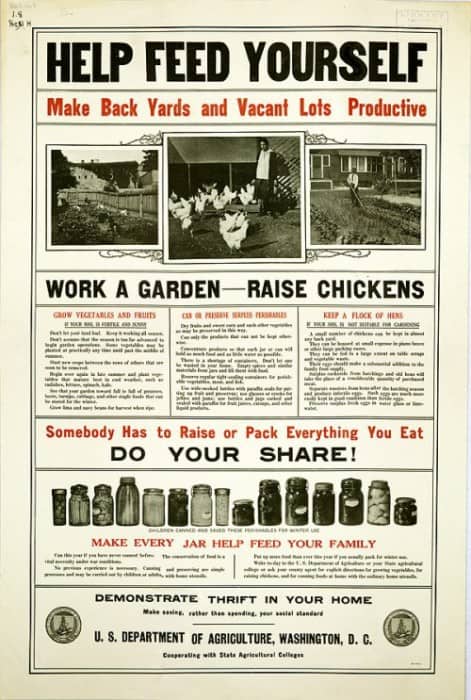 Rural kids are encouraged to join a sheep club and women are encouraged to "knit your bit" – both to help clothe overseas soldiers: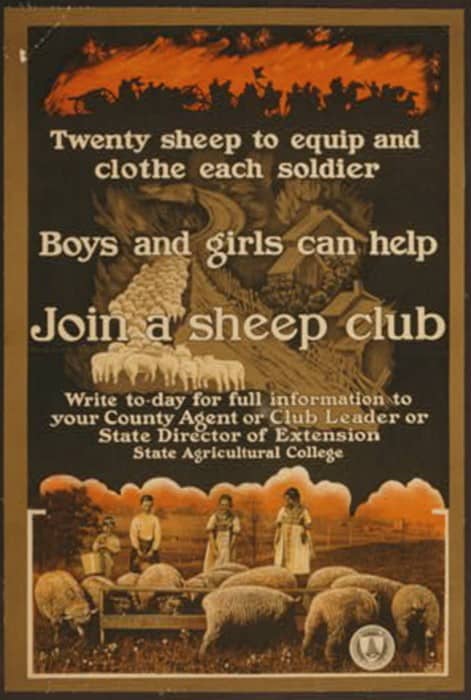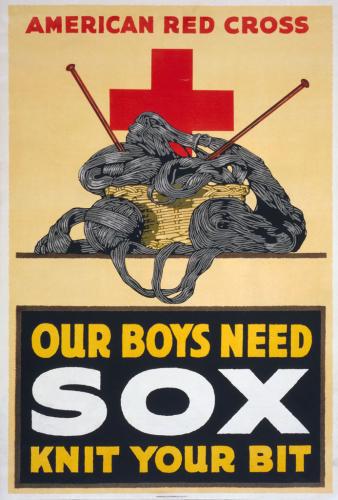 Perhaps above all – food waste is decried as a betrayal of our troops: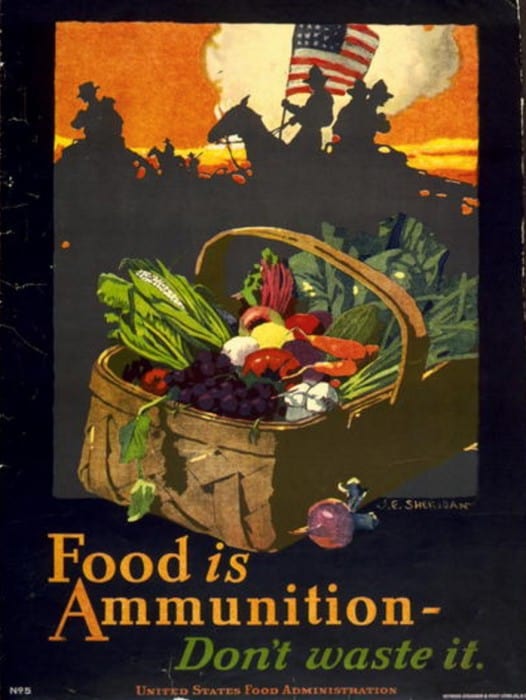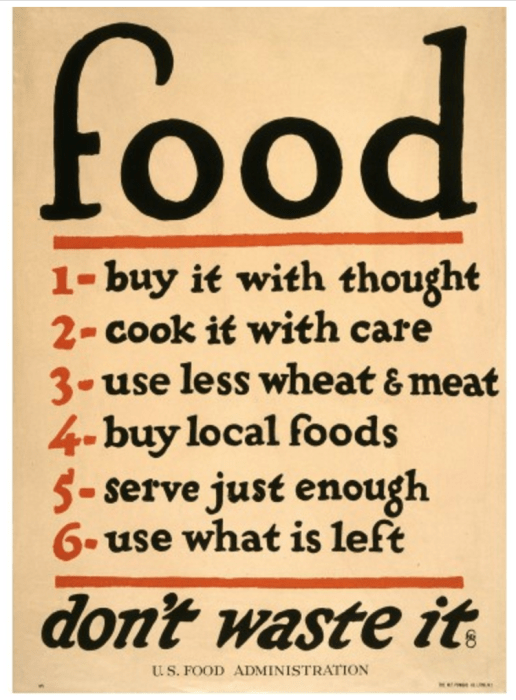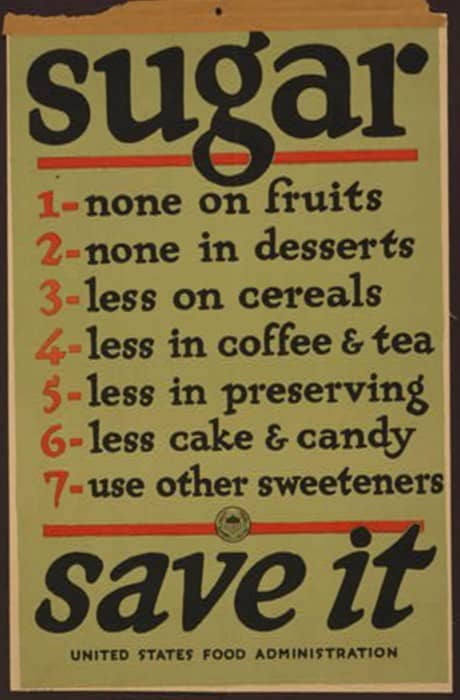 Food waste is a serious war concern. Enough food has to be shipped to Europe to feed our troops, and to help supply our allies who are, in many cases, literally starving.
War posters help explain the situation to Americans: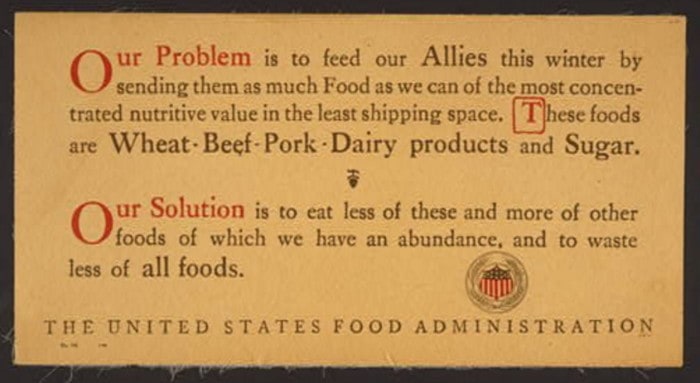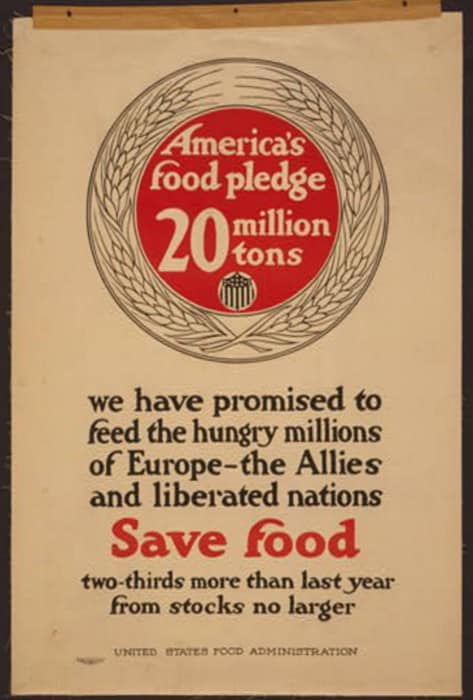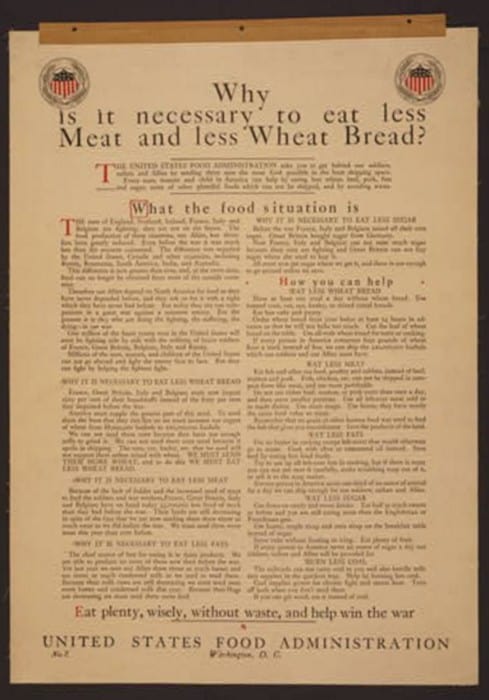 Every home is expected to tighten their belt. And the official messaging is not above emotional guilt-tripping to make sure people do: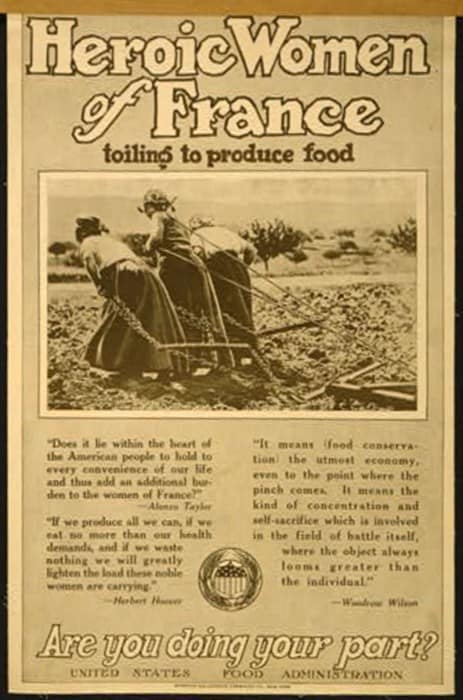 The messaging is that every home, by sacrificing a little bit, can contribute to the success of the whole nation. Every little bit counts: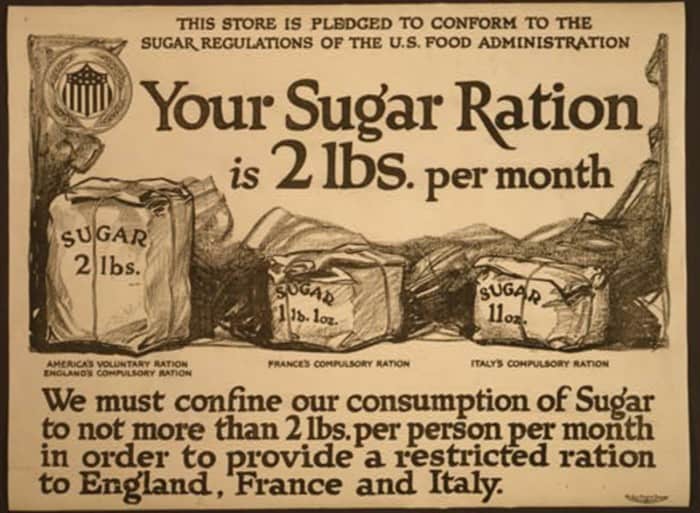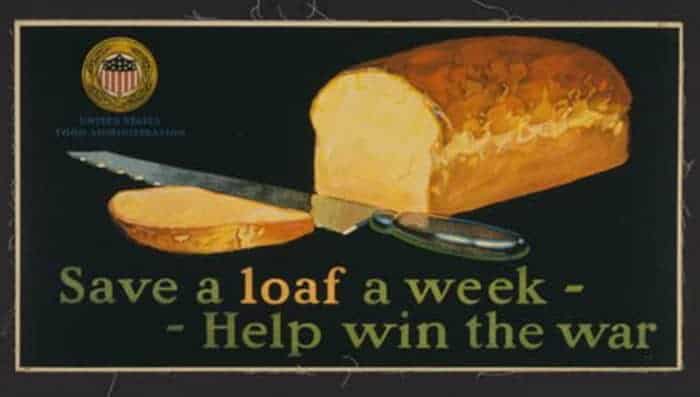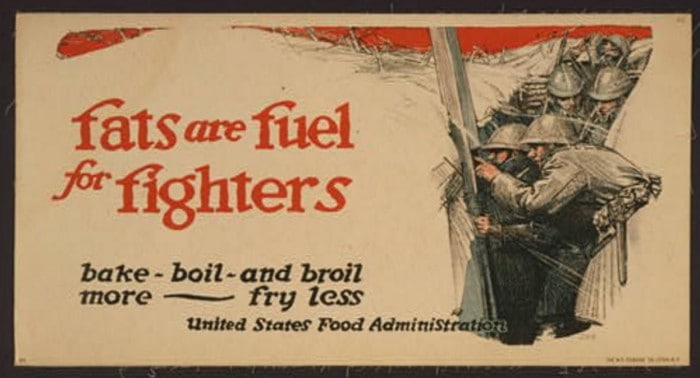 Now there's really no point to this, beyond me thinking vintage war posters are awesome. But these posters do allow us a fascinating look at what the promoted cultural values were at that point in time.
Now I'd argue that the promoted values of the country have shifted quite a bit in the last hundred years. Just as a mental exercise, how many wars do you think the United States would participate in today, if doing so meant every American was expected to actively contribute to that war effort through thrift, conservation and direct funding?
36