Time for the weekly-ish round-up of randomness! This is my way of shoe-horning in and discussing things that don't necessarily belong on an urban homesteading blog, just because I've been thinking about them the past week.
This week: my new favorite TV show tackles baking like a Victorian, I probably love my napkins way too much, and how to achieve world peace with corn…or maybe not.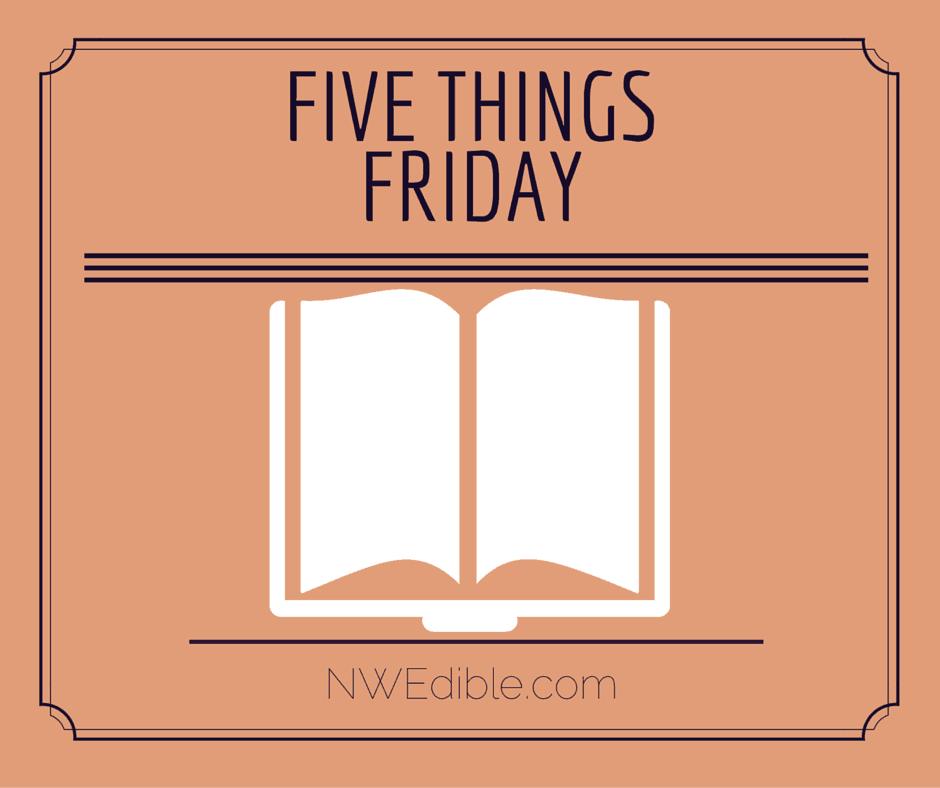 1. What I've Been Reading
Funny story: it took months and a ton of back and forth with the publisher before my book had a name. My publisher really liked the title Making Home, but I responded firmly (and with some colorful language, as I recall) that the doyenne of home-based sustainability had just released a book with that title and we would not step on her literary toes.
The author of Making Home, of course, is Sharon Astyk. Astyk is massively respected in the world of domestic preparedness, and peak-oil and climate change adaptability. I've read four of Astyk's books and own three. In slightly different ways, and from slightly different perspectives, they all make the case for – or show the way to – a more sustainable home life.
(I'm also Facebook friends with Astyk and the woman is pretty much a superhero in real life. I have no idea how she does so much.)
So as part of my effort to get back to the basics and simplify 2016, I've returned to some of those things that originally inspired me in my own efforts towards greener living. I'm currently re-reading Making Home, but I'm looking forward to re-reading Depletion and Abundance. Published in 2008 and more directly tied to Peak Oil concerns than her other books, I'm curious how it's held up in an era of record low oil prices.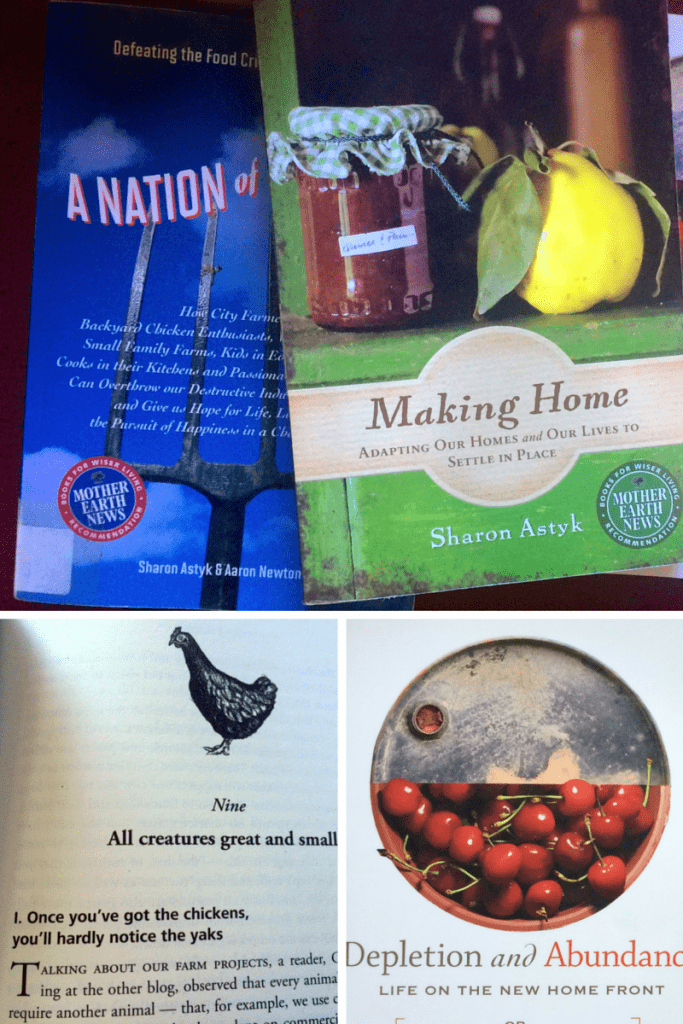 2. What I've Been Eating
Can we talk about a huge failing when it comes to the whole "grow it, cook it, preserve it" genre of blogs (mine included)? Not emphasis on using up the food you've preserved or stored!
This is really the time of year when eating down the larder is important. It's important to enjoy the food we've put by while it's still in good quality, and it's important to make room for the bounty that will come again to be preserved in just a few months.
So: this corn.
Dump a quart-bag of frozen corn kernels into a pan. Add 1/2 cup of heavy cream, 1/2 cup of water and a tsp of dried thyme. Simmer everything until the corn is hot and the creamy sauce stuff is mostly reduced and sticks to the corn kernels. Put some salt and pepper in there so it tastes good.
Now you can eat the corn just like this and it's great, or dump it in a small baking dish and top it with a sprinkling of breadcrumbs and as much parmesan cheese as you feel like grating. Pop the baking dish into a hot oven (350, 450 – whatever) and bake until the cheesey part is all brown and crusty.
My husband had a bite of this side dish yesterday and said, "More people deserve to eat this corn. It could help spread peace throughout the world, this corn." But then he threatened to stab the kids in the hand with a fork if they took his corn, so….take it as you will.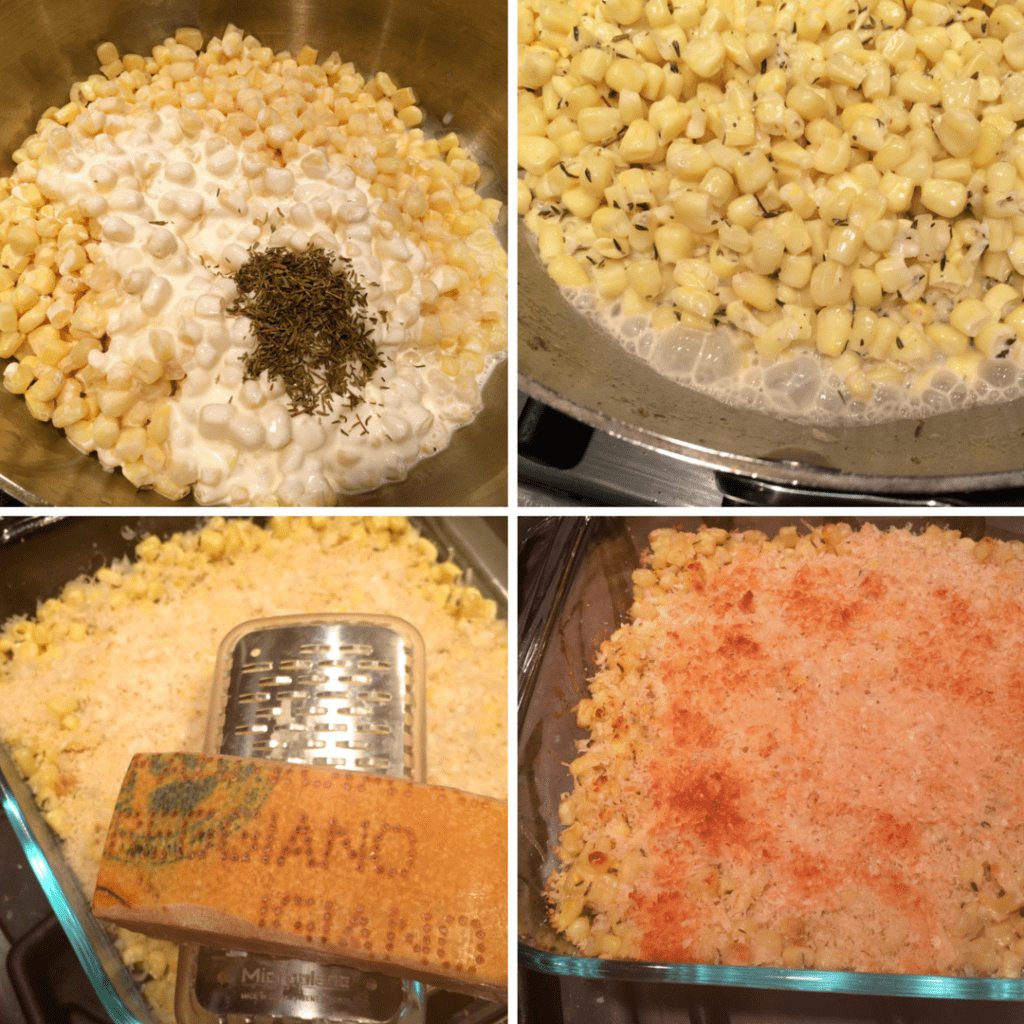 3. What I've Been Watching
There's this series I watched years ago called Victorian Farm. I loooovve it. Love it like it's made of good chocolate, covered with seed packets, and handed to me with a side of Scotch by adorable baby duckings.
Well it appears Victorian Farm has a new child – Victorian Bakers. Four modern day professional bakers "go back in time" to a working Victorian era bakehouse in rural England and attempt to bake using old school tools, techniques and recipes.
Here's the first episode of Victorian Baker on YouTube. It's an hour long, so maybe check it out when you have time:
Oh, and if you haven't seen it, the full Victorian Farm series is available on YouTube. If you are really into this stuff like me, you can meet all the members of the Victorian Farm family of TV series here.
4. What Tool I'm Loving
I adore flour sack towels. Those of you who've been kind enough to read my book know that I refer to "clean, lint-free towels" about 97 times in there. For me, that means flour sack.
I use my flour sack towels for so many things – straining ricotta and yogurt, polishing glass, storing pre-washed greens, and occasionally even as a bandana to hold my hair out of my face while I'm cooking. They are also our table napkins. When you have kids, having huge, full-body-coverage napkins is awesome (see photo of how big these things are, with Sharpie for scale.)
Unfortunately my nice, white "table napkin" flour sack towels have been slowly atrophying into the threadbare, slightly gray, "absentmindedly wipe up bacon fat" flour sack towels. Meh, it happens.
As the worse of them break down into threads they are composted. The hopelessly stained get sent to the rag bag. And periodically, like this week, I get to buy new, crisp flour sack towels for the table.
Yay me! Yay my new towels! (Wanna bet how long I'll manage to keep these pristine? I give it a week.)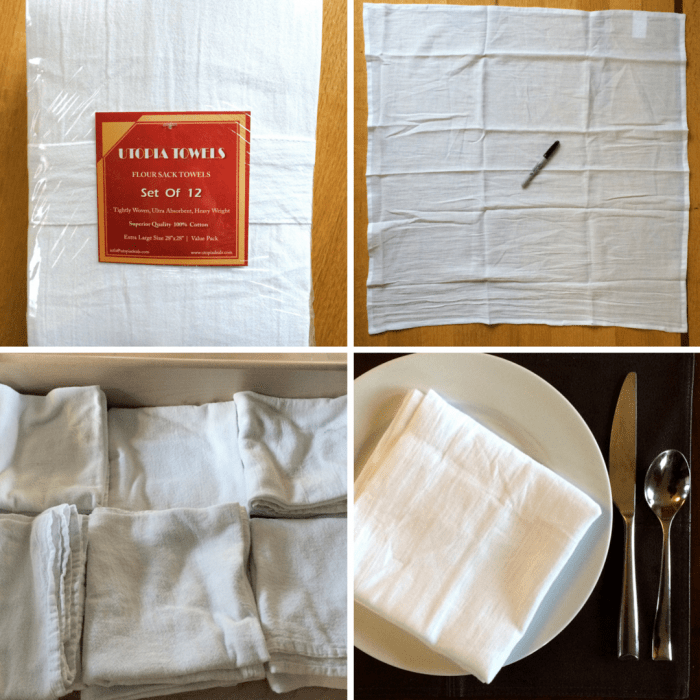 5. What Quote I've Been Holding In My Head
Oh, Maria Montessori. I've quoted you before. Montessori education for our son has been an absolute Godsend for our family. I've become a better, more understanding mom to my spirited boy by observing how well he does in the Montessori setting.
Basically, it helps to think of my son as a human Border Collie. If he has engaging work and plenty of opportunities to move at great speed, he is the best little person in the world. If he's bored, he bites ankles, chews the furniture, and pees everywhere. Ok, not really those things. But he becomes challenging, emotional, prone to overwhelm and breakdown. The human equivalent of chewing up couches, basically.
What does any of this have to do with Montessori and this quote?
Well, we've made the family decision to homeschool our kids starting next fall. So naturally I'm trying to be thoughtful in our philosophy to education and how that's going to shape what homeschooling will look like for us. (At least in theory. No plan survives first contact with the enemy, as they say.)
The goal is to take the aspects of Montessori that have worked so well for our son, and incorporate them into our homeschooling when the time comes.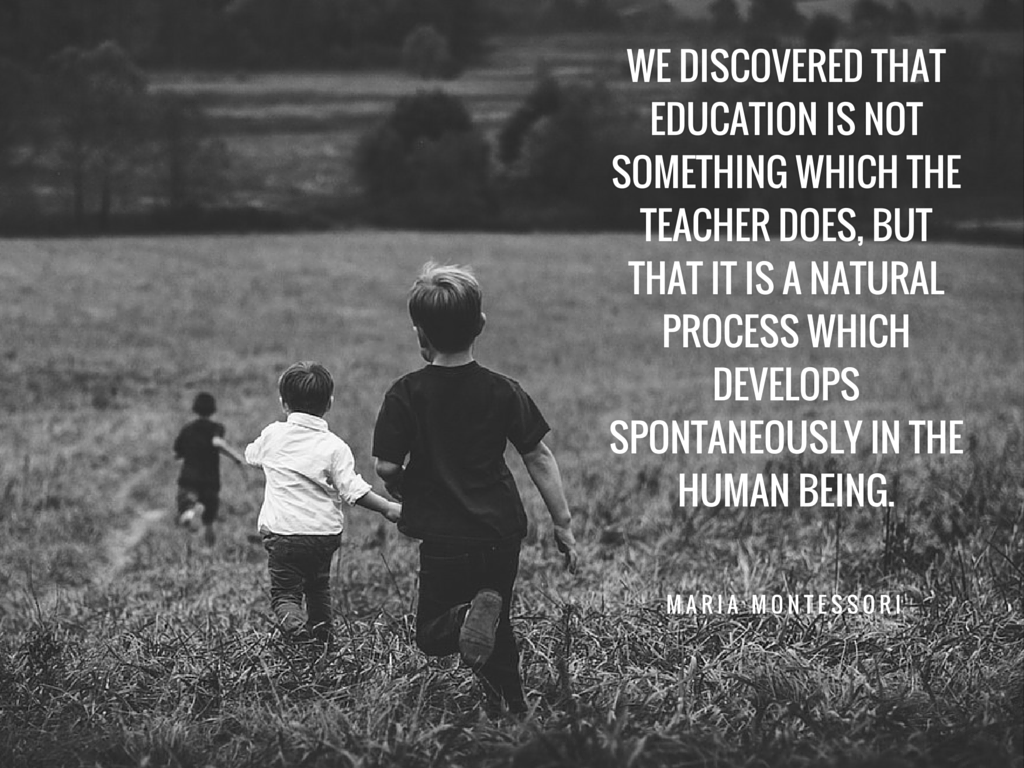 That's my Five Things Friday – but what's been on your mind this past week? Leave a comment and let me know.
0