When I was canning up tomatoes this past weekend, and I was sick, so I kept double checking things and kinda getting hazy about what the hell I was doing.
Moral of the story: do not attempt to can 100 pounds of tomatoes while sick. But as I was shuffling back and forth to my computer to double and triple check my acidulation and processing times at the National Center For Home Food Preservation, I kept thinking, "I wish I had all this information on one piece of paper that I could print out and not worry if it got totally covered in tomato schmeck.
So I made this. Hope you guys find it helpful, too.
Update! The original version of this chart had the citric acid needed for pints and quarts reversed – sorry guys! The current version is accurate, so please re-download or make a note on your chart.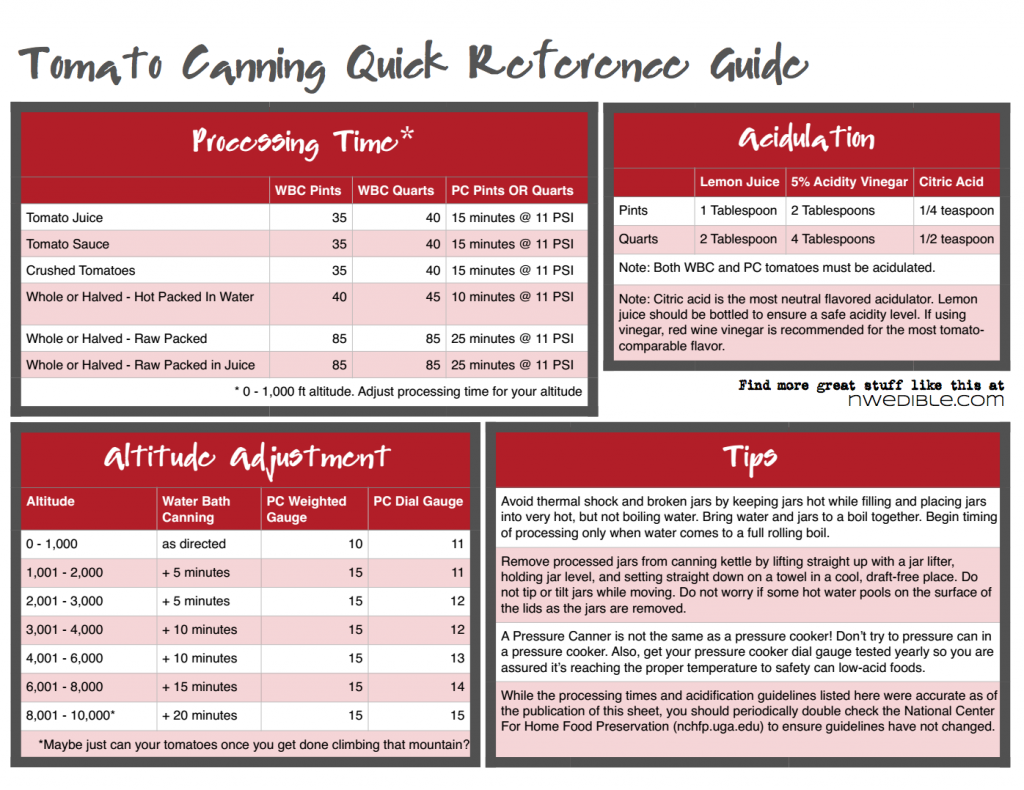 You can download a free, printable PDF of the Tomato Canning Quick Reference Guide here.
How do you typically preserve your tomato harvest?
20