You want beneficial insects. All the cool kids have them. Beneficials can protect your crops from "bad bugs", pollinate your fruit, and have intriguing bug sex on your flowers (and some times, on your beer bottles).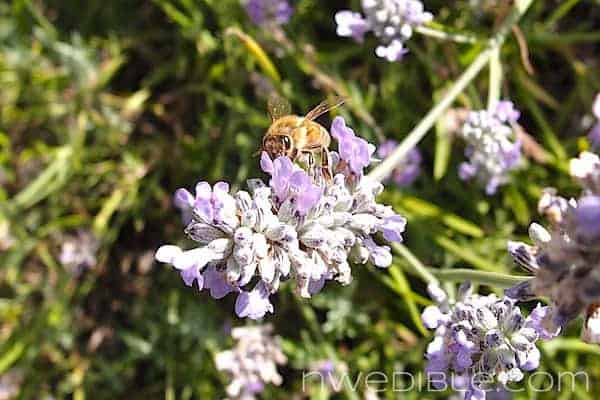 But how do you get our beneficial buggy friends to party at your house? Most gardeners know that certain flowers attract certain insects, but when you dive into researching what exactly to plant things start to get complicated. Latin names are invoked, charts of pollinators and habitat needs through lifecycles are invoked. It starts to feel somewhat more academic than wild bug sex on flowers and beer bottles really should feel.
So I'm going to make this super, super simple.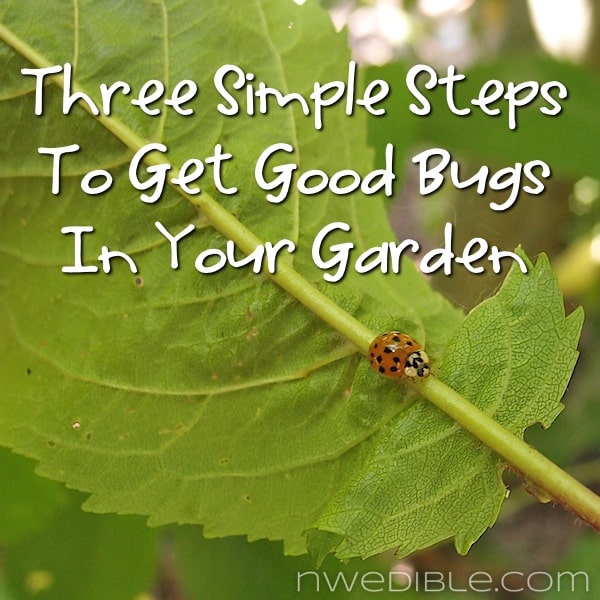 Three Simple Steps To Get Tons Of Good Bugs In Your Garden
1. Grow Herbs
Herbs tend to have little, clustered flowers with potent nectar that beneficial insects – especially pollinators – love! Plant the things we think of as culinary herbs, and the things our great-grandparents thought of as "medicinal herbs."  (Add your own pot joke here if you must.)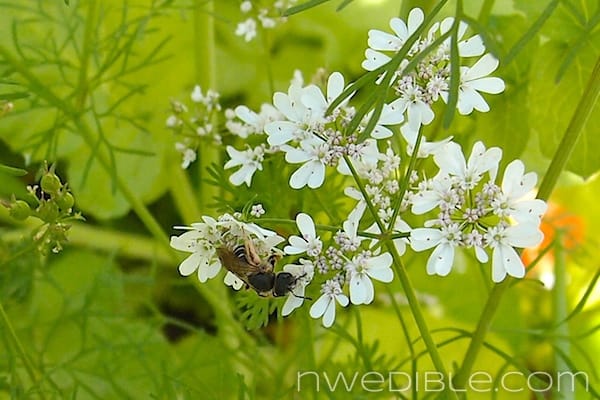 Plant as many herbs you can, and as many types as you can, in as many spots as you can. Plant them even if there is no way you are going to eat or utilize them in the quantity you will grow them. My yard is positively covered with clumps of herbs that I will never harvest from and that's totally okay.
Try to work perennial foundation herbs into your garden, even the "decorative garden" if you go in for that kind of distinction. It's not too hard once you start looking to find a good spot for an herb. If you have the opportunity to replace a boring shrub, replace it with an edible or medicinal perennial herb like bay, rosemary, elderflower, lavender, yarrow, pineapple sage (half-hardy but uh-maze-ing), feverfew, anise hyssop, or Joe Pye weed.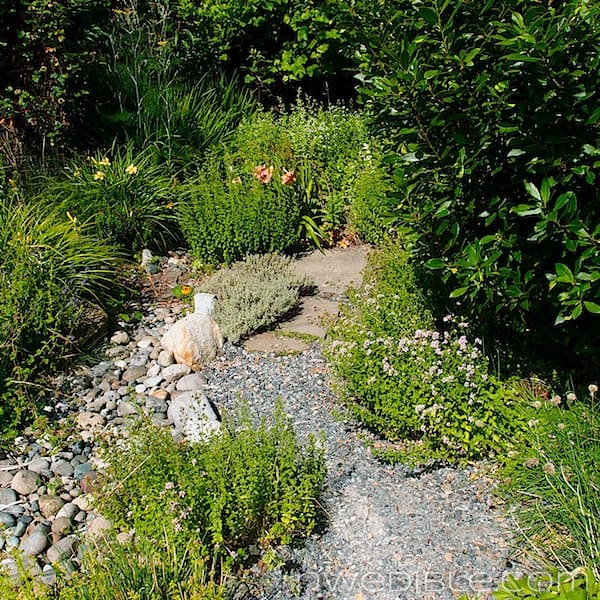 Need a handy border plant? I like low-growing perennial herbs for this function. Try a mounding thyme or lemon thyme, any of the compact sages, German chamomile, chives, oregano, marjoram, lemon balm or mint (both can be rampant spreaders, so consider that when planting) or, in shady locations, sweet woodruff.
Need a "statement" plant? Nothing makes a bigger statement than angelica. A just slightly smaller statement can be made with lovage, and it's a heck of a lot easier to grow than celery.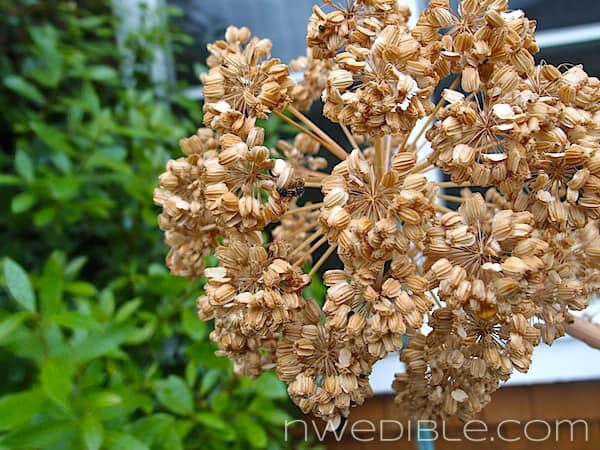 Fill in with generous sowings of soft leaved herbs where ever you can manage. Really, anything you consider an herb is a good choice. I generally grow borage, dill, fennel, cilantro, French tarragon, chervil, parsley, calendula, caraway, four or five types of basil, lemon verbena (probably my favorite herb, lemon verbena is  a tender perennial – mine survives about 2 winters in 3 in a protected spot).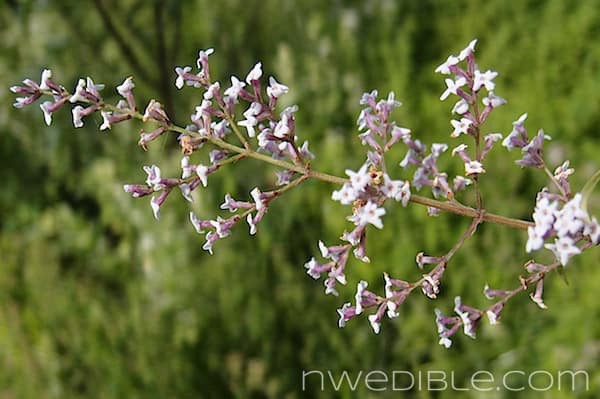 Now here's the key thing. You must let your herbs – at least some of them – flower. Let the annuals set seed and self sow. I let several herbs – including calendula – run rampant. If they can find a spot to grow, I'm unlikely to disturb them.
2. Grow Flowers That Look Like Daisies
You know when a little kid or a hippie draws a flower and it always looks like a daisy? It's got that central disk surrounded by "He loves me, he loves me not" petals. That's the look we are going for to attract beneficial insects. Color, size, smell, official plant family – these kind of flowers are in the Asteraceae family if you care about that kind of thing – all those variables you can pretty much ignore. Open, simple, daisy-like flowers are very attractive to a wide range of beneficials.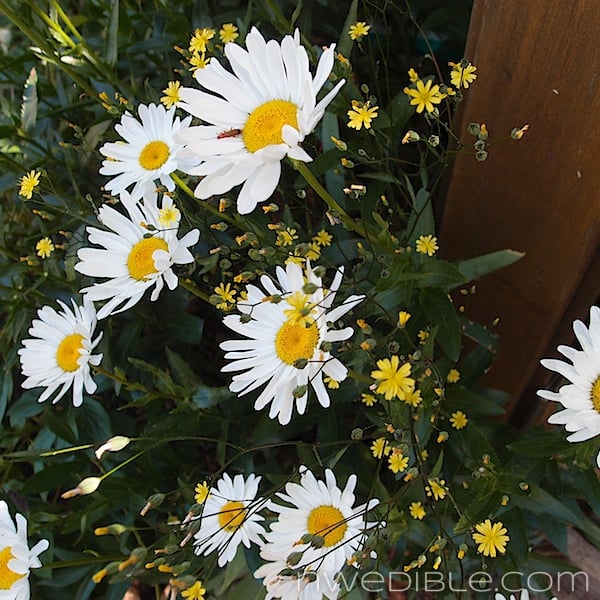 Want specific examples? Well, there is the classic Shasta daisy. Black-eyed Susans and coneflowers are great, too. Asters, sunflowers, chrysanthemums, zinnias, cosmos and marigolds draw in beneficials. I've already mentioned chamomile and calendula, power players that are both daisy-shaped and herbal. Strawberries of all kinds – garden and groundcover varieties alike – have simple, daisy-shaped flowers that pollinators enjoy.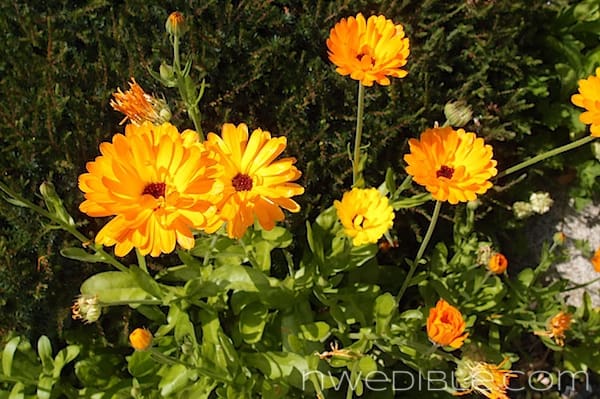 If you have a choice between an old fashioned, simple (cheap) open flower and some super-modern, fancy-breeding achievement with the look of a shaggy, tie-died lion, go with the simple. This is a good rule for many things, by the way.
3. No Way, No Spray
If your goal is to woo beneficial insects, dousing your garden in stuff that kills bugs is a very poor way to roll out the welcome mat. I mean, if you were checking out new neighborhoods, would you opt to put down roots and raise babies in a place that was regularly doused with Sarin nerve gas? Of course not. And this isn't just hyperbole – chemical nerve warfare agents and some typical insecticides have much in common.
I am not a strict no-insecticide, ever, person, but I'm pretty dang specific and careful about what I use and why. I use two very targeted insecticides. Sluggo (controls slugs and snails) and Bt (controls caterpillars, used in my garden only on brassica plants to control cabbage moth caterpillar). I have also been known to spray a mass of aphids with very dilute soapy water.
Other than that, I'm hands off. I don't use Neem or Pyrethrin or Rotenone or any of the common broad-spectrum organic insecticides. These sprays are organic, and they are effective. But they are equally good at killing good bugs as bad bugs, and bad bugs can breed a population back up way faster than beneficials can. I've learned that's a nasty cycle to get involved with, and a long term losing strategy.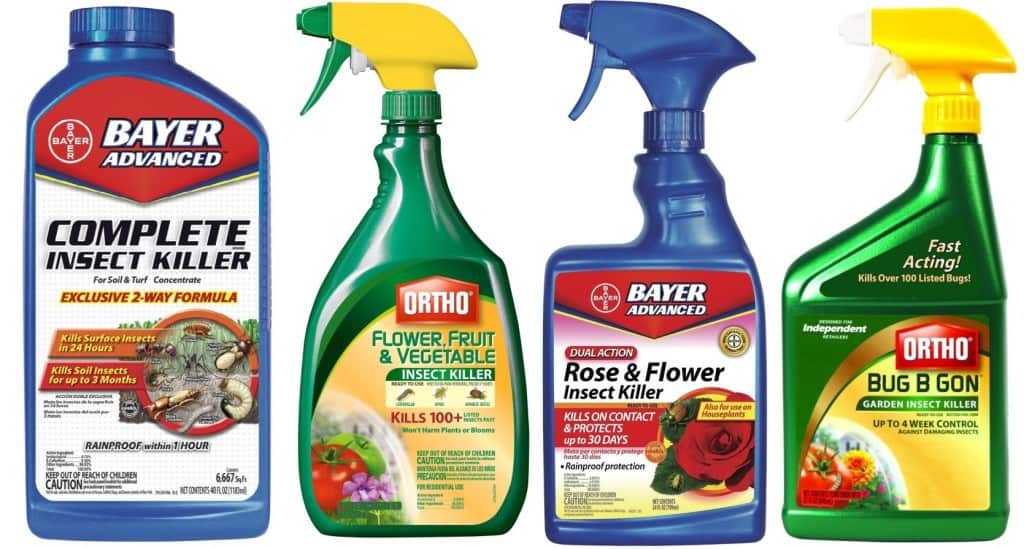 And I hope it goes without saying – no neonicotinoid insecticides. Ever. And nothing that brags on the label about how many different species it kills ("Kills 100+ Kinds of Pests!") or how long it keeps killing ("One Spray Keeps Killing for Up To 12 Months!".
Also, while I'm laying down the law, no insecticides that "protect" your valuable plant by being sprinkled on the ground so the plant can absorb them and become toxic from the inside-out.
One-Two-Three Done
So, that's it. Invite beneficial insects into your yard by planting a whole variety of herbs and flowers that look like daisies. Then give it time and don't broad-spectrum kill anything while you are waiting for nature to balance out.
PS: At the risk of totally going back on my three easy steps promise, I'll say two more things: make sure there is some fresh water and some mud somewhere on your property, and if you want to really guild the lily, grow a bit of buckwheat in and around your veggie garden. You'll be swimming in tons of happy little beneficials before you know it.
8