Someone has to say it: the zombie apocalypse is upon us. The electrical grid is blowing up, the Eastern Seaboard is underwater, the Appalachia's are under snow, freeways have turned into waterways and, just so the West Coast can get in on the action, earthquakes rock the coast of British Columbia roughly every two hours.
Shuffling hoards can't be far behind and they are coming for your brain. If you want to survive, it's time to get serious. You're gonna need some stuff.
Bottled water

Zombies have all that terrible grey skin sloughing off them because they are severely dehydrated. And dead. Avoid their cosmetic embarrassment and non-living status by keeping at least a gallon of water on hand for every day that you will be under siege.
If you have compatriots with you in the battle (and I recommend that you team up, as this makes survival more likely) make sure they have enough water too.
You are probably going to be too busy running off the Minions of the Damned to worry about a little B.O., but if a fresh personal scent is really important to you, or you prefer food that isn't jerky, think about storing extra water for bathing and cooking.
Non-perishable food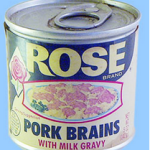 Your absolute best all-around option is canned brains. Open canned brains and see Zombies come running, like cats sprinting towards the delectable smell of the Ocean Fish flavor Fancy Feast. Use canned brains to bait Zombie Traps and, if the coast is clear, scramble them with eggs* for a tasty Portuguese delicacy when you get the go-ahead from your lookout.
If brains are unavailable, canned tuna, salmon, chicken or beans can stand in well. Note that these things do not have a particularly good track record when used as Zombie Bait but will probably be of more appeal to The Living. Keep a can opener with your canned brains for obvious reasons.
For just snacking (not trapping The Undead) jerky, dried fruit, nuts, chocolate and other tasty treats make excellent energy food. Keep in mind that if all your non-perishables are dried, you'll need to drink and store more water.
*Eating brains will not, in and of itself, turn you into a Zombie, but it can result in transmissible spongiform encephalopathies.
Flashlight and batteries

A Maglite is the preferred flashlight of Zombie Fighters everywhere because it is durable and doubles a great billy club. Classic Maglite technique is the ol' dazzle-em-and-whack-em move. Try to aim for the head – you have to go for their brain before they go for yours.
When Zombies are not around, a good flashlight will also help you not thwack your ankles on kids toys while searching for warm blankets during power outages. Which brings me to…
Clothing, blankets and footwear
Zombies always come on accompanied by an eerie, otherworldly cold mist. This (or a power outage) can result in rapidly dropping temperatures. If you get too cold you are less effective at defending yourself and your compatriots from the ravenous undead. It's also harder to get effective sleep during your 2-hour off-watch-shift if you're struggling with chilly toes.
Make sure this preventable tragedy doesn't happen to you: stock warm layers of clothing in your bunker or hallway closet. Throw some good socks in there for everyone who might need them. Don't forget a hat: any extra layer of protection around your brain is good.
Blankets will also help keep you warm and Zombies can be entangled in a blanket snare, so having extra blankets around is an excellent security decision. If you can catch a zombie in a blanket snare, burning is, of course, the appropriate course of action.
Let's talk footwear. In their shambling efforts to get into your house, Zombies may break your windows. (Wind, earthquakes and storm conditions of many kinds can also break windows.)
Running barefoot Die Hard-style across a floor of shattered glass shards is only cool if you are Bruce Willis, and this probably isn't the place to try out those Vibram Five Fingers everyone at the gym has been sporting recently either. Keep some comfortable, water-resistant, heavy duty boots on hand for glass walking and general-purpose bodily defense needs.
Deck of playing cards

Sometimes Zombies don't show up and it's good to have something to do to pass the time that doesn't require an iPad. However, since the Walking Dead might be lurking anywhere, you need to stay vigilant.
These Zombie Training/Playing Survival Cards can help keep your mind on survival while you relax with round of pinochle.
If you don't already have a catalog of good card games in your head that you can teach to the kids by the light of candles when the power goes out, consider picking up a good game rules book. You want to be fighting the Zombies, not debating with each other over which card is The River. We really like this one.
Strike anywhere matches in a waterproof container and a lighter
It's gruesome but true: torching a Zombie will neutralize the threat of having your brains turned into a milkshake. Don't try to MacGyver fire, just keep lots of matches on hand.
Matches can also be used to light other kinds of non-zombie fires: signaling, cooking, heating and lighting can all be accomplished in a low-technology situation with through controlled and appropriate use of fire.
Lightweight axe and multi-purpose knife
Their usefulness in Zombie Survival is, I should think, self-evident: close-in, targeted combat with the knife plus wild, eyes-closed, panicked hacking with the axe. What might surprise you is the number of ways these tools can be put to use that don't involve Zombie slaying.
For example, if you are forced to eat down perishable provisions, perhaps because your  Electric Fast Refrigeration and Inefficient Deepfreeze Gizmo (FRIDG,E) is no longer being supplied with electricity, a knife can make the preparation of those provisions much easier.
And an axe? Essential for hacking through difficult-to-dismantle barricades of both downed tree limbs and downed Zombie limbs.
First aid kit and manual

While you will, no doubt, come out victorious in your Zombie Defense efforts, no one can promise there won't be some scrapes and bumps along the way.
As any three year old can tell you, a band-aid can make most scrapes better, but by having a full complement of basic first aid supplies you can make sure that you live to fight another day. Unless you and all your compatriots are trained in the healing arts, a basic first aid manual should be in your Zombie Kit as well.
Going Beyond Basics
For a more complete list of what you need to increase your chances of coming through a disaster with your brain intact, check out the Ready.gov website, which gives advice and complete checklists for building disaster readiness kits.
For official US Government Zombie Preparedness material (I'm totally not kidding), including a graphic novella, posters and more, visit the CDC.
But Seriously
Zombies – ha ha! But seriously, Giant Zombiestorm Sandy – slow moving, mostly grey, lots of otherworldly mist and very, very destructive – messed some shit up bad and, as of this writing, continues to do so. This one is going to take a lot of time and a lot of money to recover from, and for those who have lost family and friends in the storm, nothing will ever be quite the same.
Our thoughts and sympathies are with those in the path of and reeling from the wreckage of this storm. I hope we who are watching from afar gain, in the images of destruction, deeper understanding of our individual responsibilities for emergency readiness.
It's far better to get your emergency readiness kit together and never need it than to scramble when a true emergency is upon you. Don't be the dude in the three hour line at Target trying to buy the last case of water and the last family pack of Snicker's bars, ok?
Do you have an emergency kit and plan? Has Hurricane Sandy made you consider upping your own preparedness level?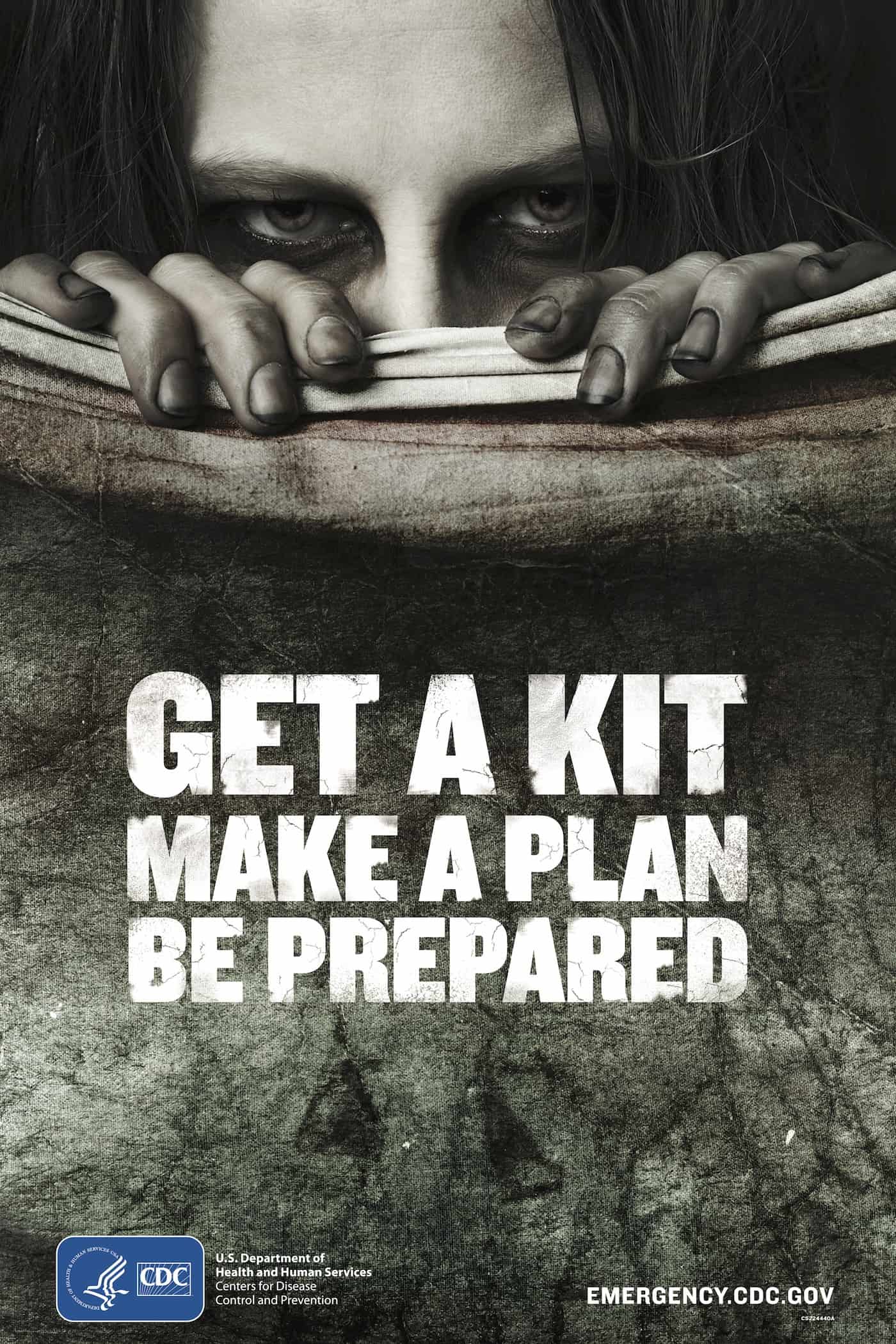 0