Inspiration, Part One
I picked up a bin of what I thought was "chicken scraps" from my local yuppie-hippie market a few weeks ago and found myself in possession of a lot of free organic citrus.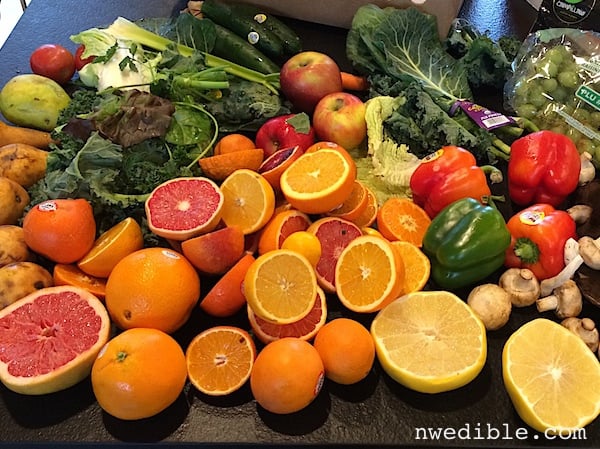 Since my chickens don't eat citrus, and since I hate food waste, I made marmalade.
My dad used to spread Smucker's marmalade on wheat toast. His preferred preserve was always safe from the the kids – my sister and I wouldn't touch that bitter faux-jam stuff. And even though I'm all grown up and my tastes in many things have changed, I'd never made marmalade. The conviction that I just didn't like marmalade was never something I questioned.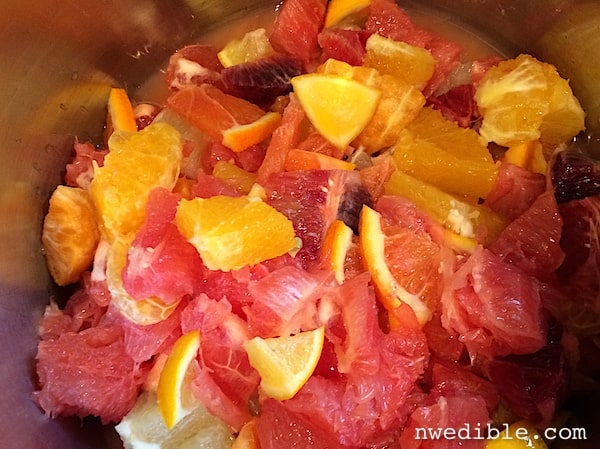 Staring at all that lovely citrus, I thought it was the perfect time to put my youthful food prejudices aside, so I made the Three Citrus Marmalade from Food In Jars. It didn't really set up, and as it turns out, I still just don't really care for marmalade. It gets a big meh from me.
Inspiration, Part Two
So in between seed starting, writing, and fighting the periodic desire to duct tape my willfull three-year-old to a wall, lately I've been watching this TV show called Mad Men. Perhaps you've heard of it – apparently it's wildly popular and has been on for years. Always fashionably late to all things pop-culture related, I just discovered the show on Netflix about a month ago, and I've been binge-watching my way through the first six seasons.
Mad Men involves a lot of drinking. I run a regular series of cocktail-posts here, am no stranger to a fine tipple, and even I think those characters need to ease back on the hooch. The main character, Don Draper, has, over the course of six seasons, gone from charmingly libatious to psychopathically alcoholic. From one story arc to the next, one woman to the next, his drink of choice remains the Old Fashioned.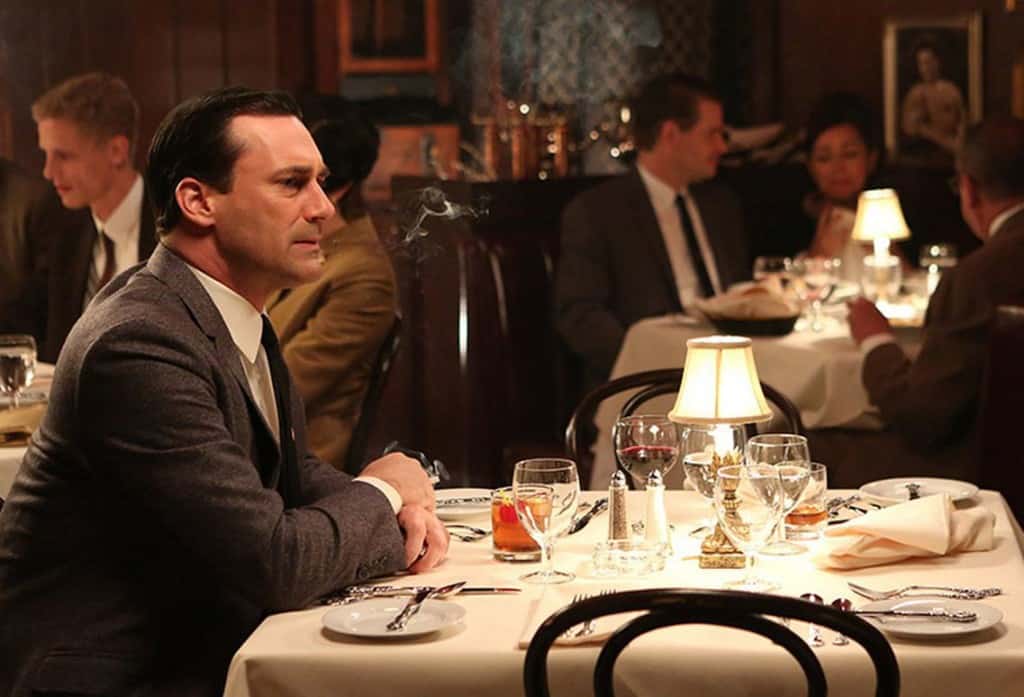 The Old Fashioned is a simple drink – bourbon or rye, sugar, bitters and a little citrus oil from a muddled orange. Sometimes it's finished with a splash of soda water. Often a cherry is added, too, though purists argue that any fruit is unnecessary.
As I was watching Don Draper make himself an Old Fashioned, I had a kind of aha moment. The sweet, citrus bitterness of my unloved marmalade could stand in for muddled sugar and orange peel. And so my absolute favorite way to use marmalade was born – The Marmalade Old Fashioned.
As the old saying goes, when life gives you mixed citrus, make a mixed drink. Or something like that.
The Marmalade Old Fashioned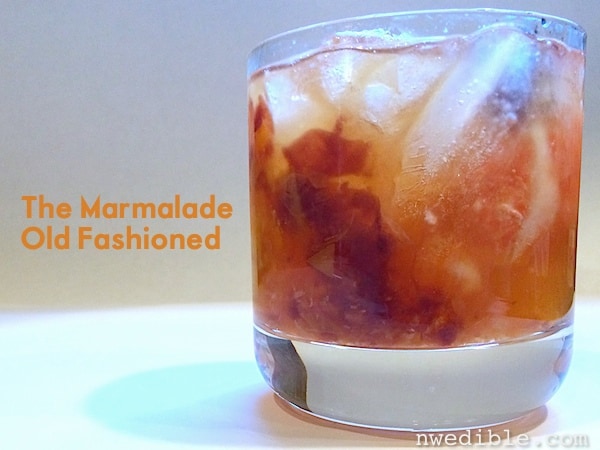 You will need:
2 oz. rye or bourbon whiskey
Aromatic bitters
Marmalade
An orange wedge and a few high-quality bourbon or brandy-soaked cherries (optional). If you only have those bright red dyed maraschino cherries, just skip them. They do more harm than good.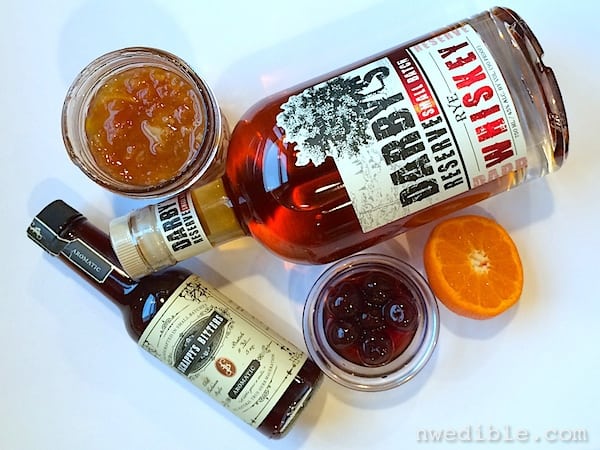 Step by Step
Get a nice, double Old Fashioned glass with a heavy bottom (we love these). Add a scant 1 tablespoon marmalade and a cherry or two to the bottom of the glass. Mash up the cherry with the end of a bar spoon. If your marmalade is very thick, you may need to melt it in order to get it to combine in the drink.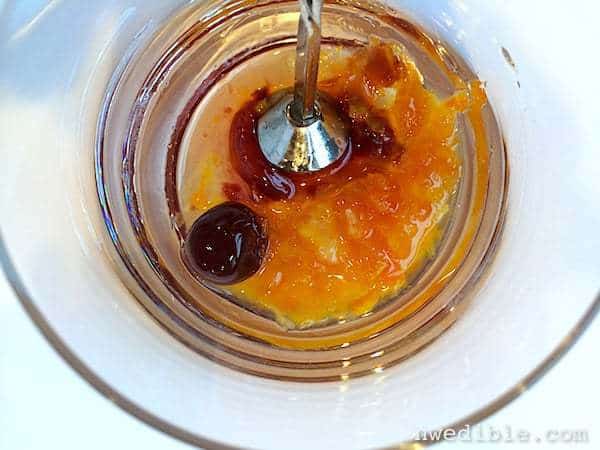 Add 2 oz Rye or Bourbon and 2-3 dashes aromatic bitters to the glass. Stir everything together so that the marmalade is fully dissolved in the liquor.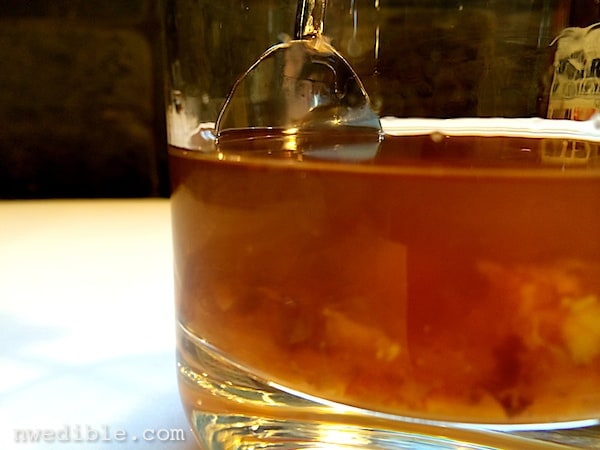 Top drink with ice, and garnish with an orange wedge and another cherry, if desired. I don't go in for the club soda, but you can add a splash if you must.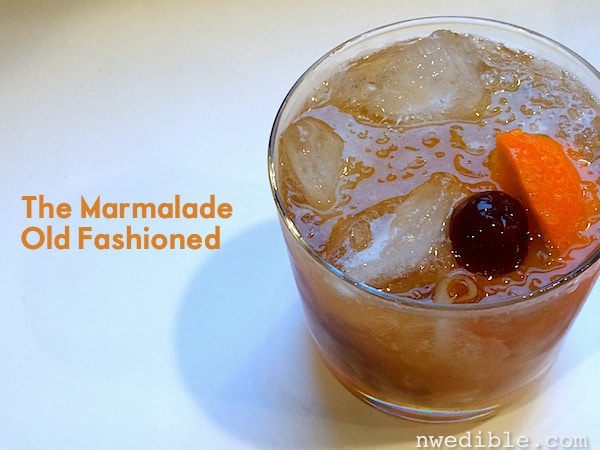 Enjoy responsibly. If you aren't sure, just ask yourself, "What would Don Draper do?" and then do the opposite.
Happy Weekend! Cheers!
23