Here's a quick tip for knowing how much to fill mason jars with food for freezing.
Most straight-sided mason-type jars are made with something called the Freeze-Fill Line. This line shows you how much food you can safety put into a glass jar without risking a cracked jar when the contents freeze and expand. Look for it just under the threads, about an inch down from the top of the jar. Some Mason jars even have "For Freezing" written at this line.
And remember, only freeze food in straight-sided jars, not jars with shoulders. I wanted to show the freeze-fill line on an assortment of jars, but the wide-mouth quart jar shown here is a bit iffy for freezing because it does have slight shoulders.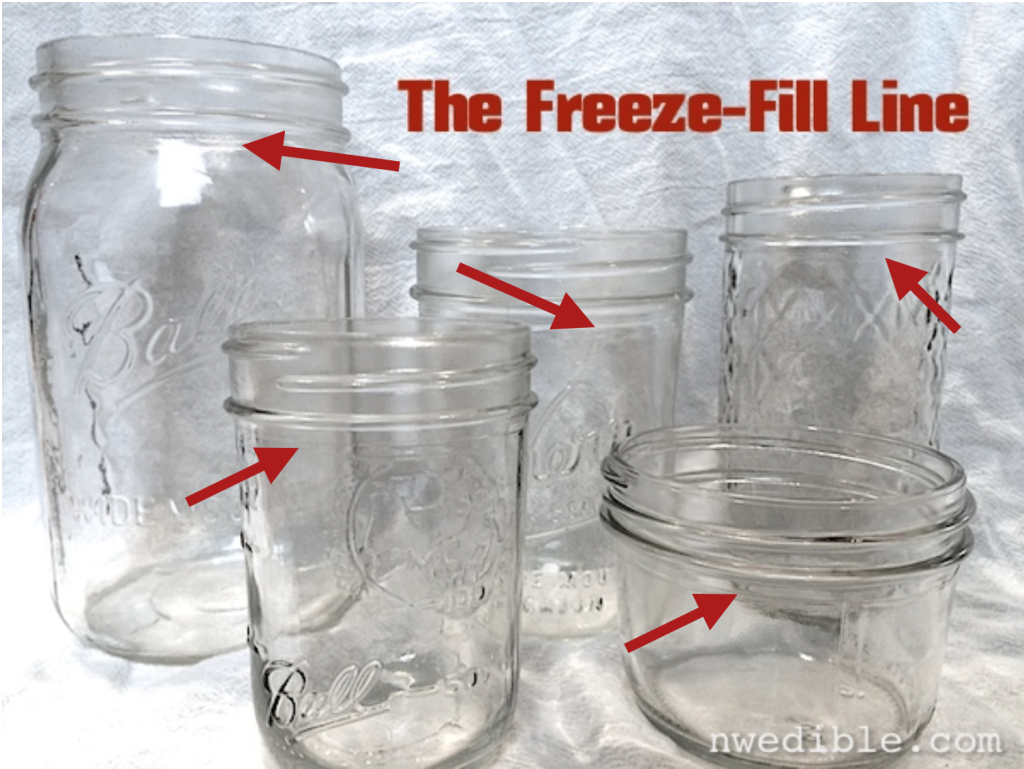 163