Getting it all done as a productive homekeeper is a balancing act between adhering to strict routines and complete, total, fly-by-the-seat-of-your-pants improvisation.
Let me clarify. On the one hand, certain things absolutely require regular, seasonal attention.
If the seeds are not planted in Spring, there will be no harvest in Summer.
If the dinner dishes are not done in the evening, the breakfast dishes will not be clean.
If the kids are not fed dinner they become hungry and insufferable.
If the plums are not dried when they ripen, there will be no dried fruit to snack on in mid Winter.
If the chickens are not kept in fresh water and food, they will suffer.
If the laundry is not done for awhile, you will run out of underwear.
And so on.
So things like this, if you want the outcome (and there is no rule that you must – you can pick and choose which outcomes you want) – then you must do the work, and – importantly – do it at the right time.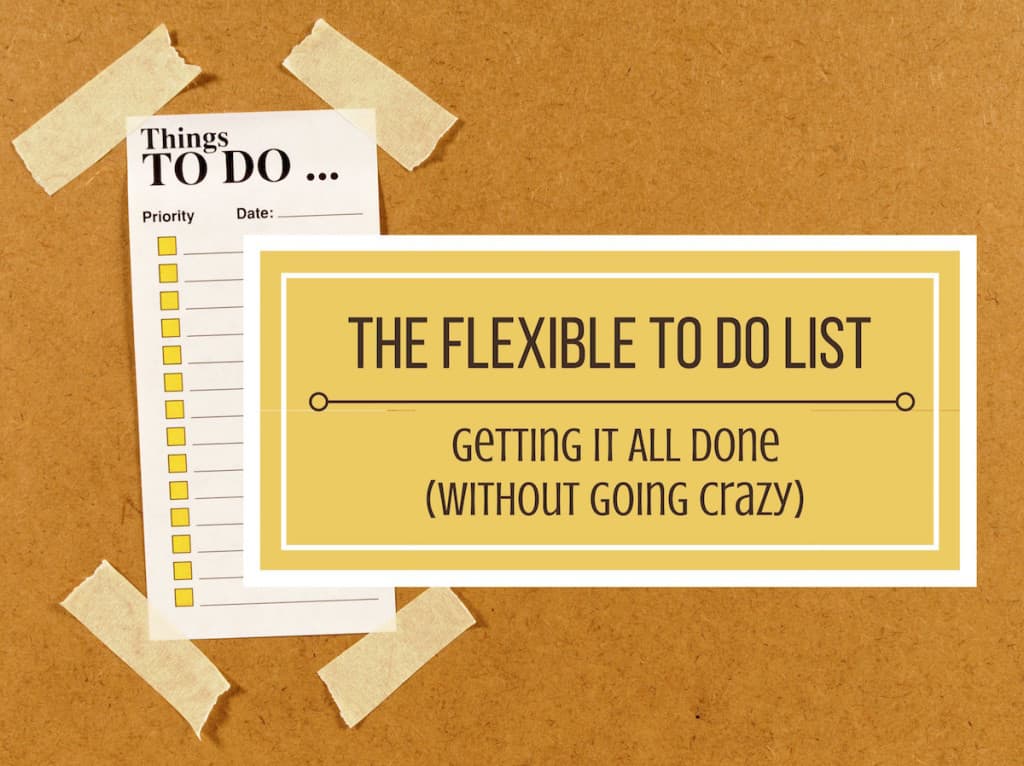 This might mean once a year there's one big push, it might mean every night there's a little clean up. But as sure as the sun rises in the East and sets in the West, these routines and patterns rise up, over and over, as things to be done to keep a productive home running.
And then there're…let's call them emergencies, in the sense that these things must be tackled with immediacy. You take action now or never.
If this cow isn't assisted with this birth now, the calf will die.
If I don't take the bread out of the oven now, it will burn.
If I don't take the laundry in off the line now, it's going to get rained on.
If I don't water this wilted transplant now, it will not make it through the heat of the day.
Honestly, I'm having a hard time thinking of other examples. Far fewer things in life are emergencies than we fool ourselves into thinking.
Between routines and emergencies, there's everything else that needs to get done at some point or another.
"Everything Else" is a pretty big category, and it's probably the stuff that leads to you feeling overwhelmed – because these are the items that aren't so urgent as to require immediate action now, but they still stick there, in the back of your mind like a rat chewing at you, whispering that you will never, ever be done.
Make laundry soap
Make the weekly bread
Prune those trees
Paint the shed
Replace the broken down composter
Clean out the gutters
Get new T-5 lights for the seed starting rack
Haul out the chicken coop bedding
Make holiday gifts
Scrub out the oven
Expand the garden
Buy emergency food for long term storage
And on and on and on.
The Everything Else category could go on for pages and pages, and I've made To Do Lists that do. Single spaced. (I do love lists.) But if you think of your Everything Else category as marching orders that you must slavishly follow, checking one task after the next off your list, you will go insane.
Let me reiterate: you will go nuts, you will burn out, you will fill with resentment and you will feel like a failure for not "getting it all done."
But you are not a failure. And there is no done.
The critical thing you must remember about the Everything Else category is that it's flexible. It is not obligation – it is productive play that you can do when you want to.
We call it The Flexible To Do List around here.
Yesterday I made laundry soap. It's been on my Flexible To Do list for….oh….maybe 3 months. Last night I just did it. I don't know why, exactly – I was just in the right mood for laundry soap making.
Now, if we had gotten to the point where we had no laundry soap, this item on my Flexible To Do List might have become an emergency to be dealt with. But that wasn't the case, so laundry soap just floated around until I felt like doing it.
Most things in our productive home are like that.
I am not, despite rumors to the contrary, a particularly organized person. I force myself through discipline to attend to those routine things because I enjoy the result, not because I enjoy routine in and of itself – in fact, I am far more a project-oriented person than a routine-oriented person.
So for me, attempting to turn every item on my to do list into an obligation with a set time and a due date is a recipe for disaster. Faced with a calendar of homestead tasks that I feel I must do, on top of the routines I actually must do to keep the place running, I'm as likely to hurl myself into a Netflix binge as accomplish anything.
I become like a petulant child screaming, "You're not the boss of me!" to a chore list that I, myself, crafted.
But with a Flexible To Do list, I can pick and choose productive tasks that fit with my mood du jour, energy level, available time and whatnot.
And in this way, everything gets done when and how it needs to get done, eventually.
That's how it works around here. How do you get things done in your productive home?
1