I keep trying to love that classic cocktail, The Dark and Stormy. Perhaps it's my lack of Gosling's Dark Rum, or my lackluster appreciation for rum in general that does it, but The Dark and Stormy's combination of dark rum, lime and ginger beer has yet to win me over. To me, The Dark and Stormy just tastes like a Cuba Libre with a bad attitude.
But the remainder of that rather expensive four-pack of artisan Ginger Beer wasn't about to drink itself, so I decided to tinker with some things and see if I could come up with a Dark and Stormy variant I could embrace.
Oh boy, have I.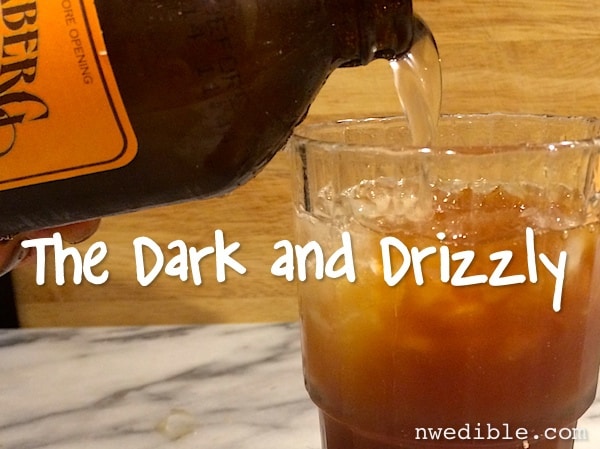 By swapping the rum for brandy (the most versatile and most underrated cocktail base), and bringing in a sharp citrus kick and a some homemade Boiled Apple Cider sweetness, I've come up with a drink that is dangerously yummy.
The homemade/homegrown element in this drink is Boiled Cider Syrup, an old-time preserve that is now regrettably obscure. Boiled Cider is the result of reducing apple cider down until it's the thickness of maple syrup. It's concentrated – that's the point – so a little bit adds a lot of sweet-tart apple flavor to baked goods, sauces, pancakes and the like.
With the brandy and the dry ginger beer, the balanced apple flavor is swoon-worthy.
Until I thought to use my Boiled Cider in this cocktail, my favorite use for this preserve was as a fast sauce for pan-roasted pork. A 4-oz. jar of boiled cider and a bit of Braggs Apple Cider Vinegar added to the cast iron skillet that has just seared a pork tenderloin is an instant, easy way to bump the dinner sophistication level.
If you don't have Boiled Cider, you can make some with a gallon of store-bought apple cider, or consider adding it to your preserve list for Fall, 2014. It's a lovely treat. You can also substitute half apple juice and half maple syrup for this cocktail. The result won't be quite the same, but it won't suck.
The addition of an apple product means I can show some Washington State Pride and name this drink for the weather of my hometown. So, The Dark and Drizzly it is.
The Dark and Drizzly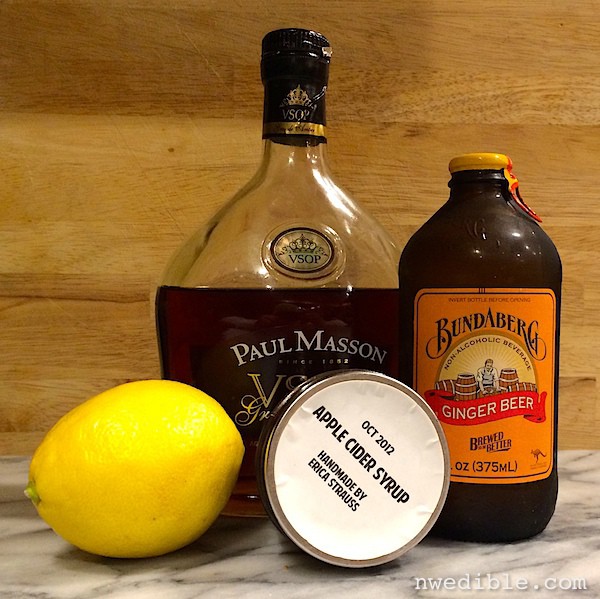 Ingredients
1.5 oz Brandy (The cheap American stuff is just fine for mixed drinks – we use Paul Masson)
1 oz freshly squeezed lemon juice (juice of half a large lemon)
1 oz Boiled Cider Syrup
2 oz. Ginger Beer (Not the same as ginger ale, but not typically alcoholic, either. Well stocked Yuppie-hippie markets should carry real Ginger Beer, or here's a recipe to DIY your own from one of my favorite booze-nerds.)
Method
Fill a highball or small water glass with crushed ice. Add the brandy, lemon juice and boiled cider to the glass and stir with a bar spoon. Top with ginger beer and stir just to combine. Serve right away.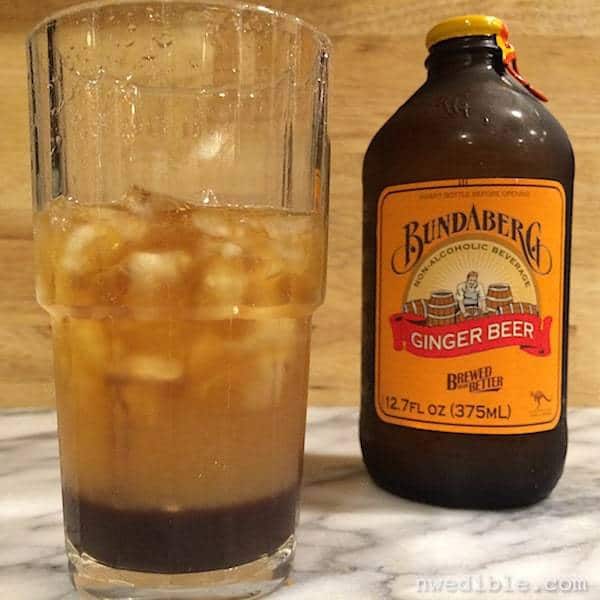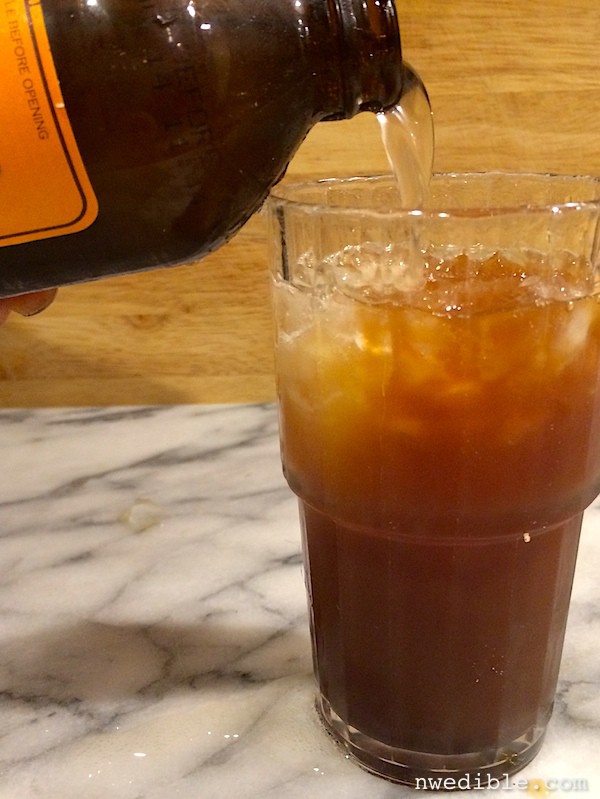 Enjoy responsibly. Cheers and happy weekend friends!
1