For a year-and-a-half I felt terrible guilt that I was ignoring my daughter. Reasonable observers would assure me that I was not neglecting her, but in my heart I knew that the attention lavished on her had diminished markedly since the birth of our son.
You see, our daughter was a home-schooled only-child for six-and-a-half years. She got all we had: all our attention, all our patience, all our consistency. She also got all our unreasonable expectations, all our parental inexperience and all the inner-child neuroses we were working through.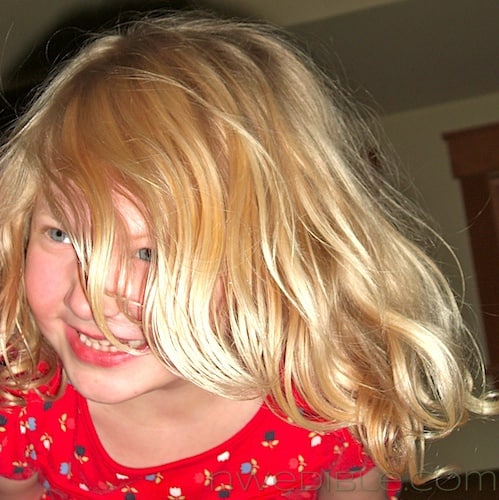 On the whole, I think she did pretty well. We had a good thing going, she and I, with lots of head space for everyone. We were tight. If anything, we were too tight: a little too sensitive to each others moods and feelings.
And then we all had to skooch over and make room for the new little boy, who took up room far in excess of his physical stature.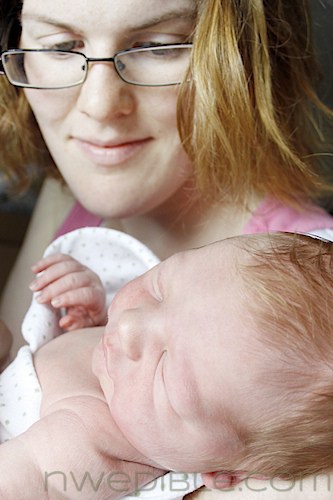 In the span of twelve hours Bella got a little brother and started at a new school filled with new rules, new expectations, a new teacher, new schoolwork, homework, a shockingly different social environment with far less down-time and 600 other kids.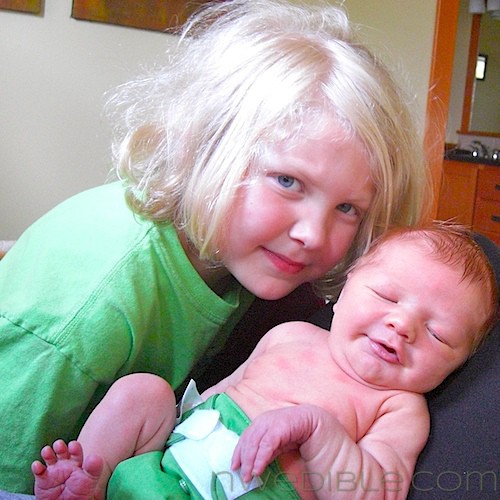 Meanwhile, I became a mom to two, didn't sleep for about 8 months, temporarily lost my mind due to chronic sleep deprivation, and attempted like a perfectionistic dumbshit to maintain everything I had been doing in the garden and around the home while also starting this simple, little (20+ hours per week) blog.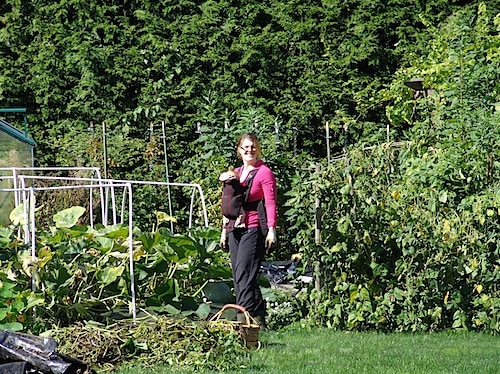 Last year was quite a transition for all of us.
Because my daughter is a shockingly mature child with a tendency towards independent introversion, and because I was more or less totally burned out, it was a bit too easy for those first many months to encourage Bella to "go read" or "go listen to an audiobook" while I spun around in circles, trying to figure out what the hell I was doing, and how to do it without crying every other day.
For her sake, I don't think Bella would say she felt ignored, at least, not chronically, and we still have what I hope she would agree is an excellent relationship. Plus, she did get a really cool little brother.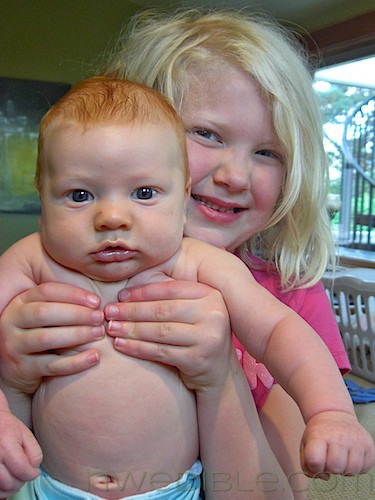 But still, as I've begun to find my new balance, and now that I can reliably count on six hours or so of nightly sleep, my mom guilt has been nagging me for all those hours I had so, so little to give my darling oldest.
Which is why I've been making an extra effort lately to side-dress my child.
Side-Dressing Plants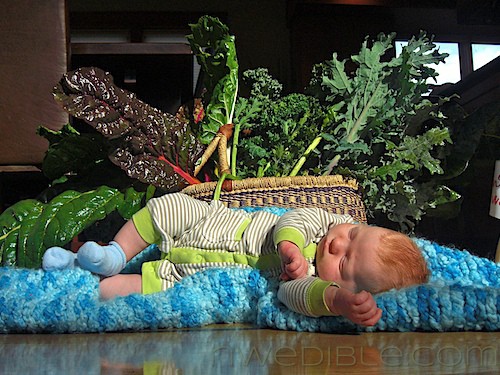 When you side-dress a plant, you give it a little boost of nutrients to keep it growing strong and healthy. An easy way to side dress is to lightly sprinkle a little organic fertilizer at the soil surface, around the root system of the growing plant. Scratch the fertilizer in a bit and let irrigation and rain and soil microbes pull the extra food down to a depth the plant can use.
Any heavy feeder – squash, corn, tomato, melon, cabbage – is likely to need a little side-dressing at some point in the growing season to perform its best and to produce the best harvest. This is especially true if your garden is newer, and the soil is still relatively immature, or if you keep your beds in more-or-less constant production without extensive cover cropping to rebuild fertility.
Leafy greens like spinach, lettuce and chard can benefit from a high-nitrogen side-dressing, and for this I like a liquid feed of fish emulsion, particularly in spring when the soil is still cool and granular nutrients break down slowly. The boost to plants from fish emulsion is not to be underestimated. I'm pretty sure it's like Red Bull for vegetables.
Side-Dressing Children
Children are the ultimate heavy feeders. Kids need a rich, fertile, supportive environment to sink their proverbial roots into, but they also need frequent (constant?) side-dressing in the form of acknowledgment and kindness and consistency to really thrive.
I see this in my daughter. She's just happier, more accommodating and more flexible when Homebrew Husband and I make the conscious effort to pay attention to her. She's an easy child to parent at the worst of times, but the worst of times are far less frequent when she gets the side-dressing she needs from us, her parents.
Sometimes focusing on her eight-year-old, imagination-rich world can exhaust my practical-concerns mind. There are only so many discussions one can have about imaginary fairy worlds before one's eyeballs roll back in one's head.
And I've never been good at playing kid games. I'd much rather show the kid how to make an omelette than make-believe with the fake food in the fake kitchen.
But I try to suck it up and hide my impatience and go with it. I find this is always much easier when we are on a walk or out of the house, away from the million constant reminders of what I "should" be doing with my time.
Little And Often For Plants
An important rule when side-dressing plants is that little and often is far better and more effective than lots infrequently. A big dose of high-potency fertilizer is more likely to harm your plants than help them. About the best "bad" you can hope for is that too much fertility will grow soft, wimpy, hothouse plants unable to handle the regular stressors of wind and rain that nature doles out (compare this to "helicopter parenting" if you care to push the analogy further).
More fertility than a plant can use results in leaching and the loss of nutrients into the groundwater. Go too crazy you can kill your plants outright by chemically burning them. This can happen with strong "natural" fertilizer, like fresh chicken manure or undiluted urine, just as easily as with synthetic chemical fertilizer, so be careful and thoughtful about why and how you are fertilizing.
Little And Often For Children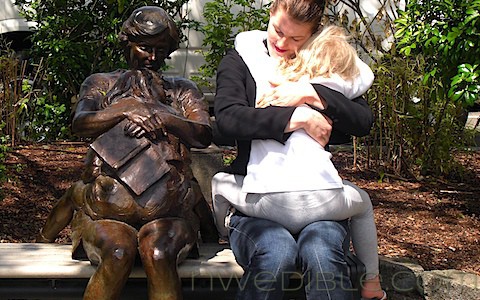 The little and often technique holds true for kids, too, I think. During the worst of my sleep-deprived disfunction I would attempt to make amends for the background lack of attention going to Bella by doing periodic big things: going to the aquarium, or on a shopping trip for school clothes, or on a big mommy-daughter lunch and bookstore date.
Those things didn't work so well. In my own burned-out state, I frequently lost my patience half-way through the big thing and by the end could feel the tingle of resentment over constantly, perpetually giving to the needs of the people around me. (This is a sign of something called caregiver burnout, and if this post rings some personal bells for you you might look into it. While frequently associated with nurses and those who care for the elderly, I think caregiver burnout is probably more common in new moms than any of us are willing to talk about.)
With my daughter, I make the smaller, more manageable effort to do the smaller side-dressing things, like:
After the boy is finally in bed, reading or talking to just her for 20 minutes or half-an-hour, even when piles of chores call my name from the kitchen.
Looking at her when she is telling me something.
A walk to the library and back.
A surprise detour to the ice cream store on the way home from the school bus.
A little note and cartoon dropped in her lunchbox with her sandwich.
Letting her off the hook for a chore for no reason.
Asking her specific questions about her day at school.
Playing a quick card or word game at dinner.
This kind of nurturing shows her I'm paying attention consistently, which is more important, I think, than infrequent big splashy displays of care.
0