Happy Friday and Happy Spring, my friends! It's time for a delicious cocktail to celebrate the transition from Winter to Spring, and I have just the one. This Sage Brush Cocktail is the perfect blend of herbal, tart and sweet. It's one of those cocktails even non-gin drinkers will likely enjoy.
The Sage Brush was developed by Chef Jerry Traunfeld for his second book, The Herbal Kitchen. I have a big soft spot for anything associated with Jerry Traunfeld because I spent some time at his then-restaurant, The Herbfarm, just after culinary school.
Working at The Herbfarm was one of those crazy, I-can't-believe-this-is-really-happening experiences. I worked with ingredients like maple blossoms and sea beans and quince for the first time. I saw what it takes to keep a world-class restaurant humming. I learned how clean a restaurant should be (impeccably). I did not, however, drink this cocktail. That education-in-a-glass would only come later.
Step by Step

You will need gin, fresh sage (I had purple sage, so that's what I used), sugar, fresh lemon and grapefruit.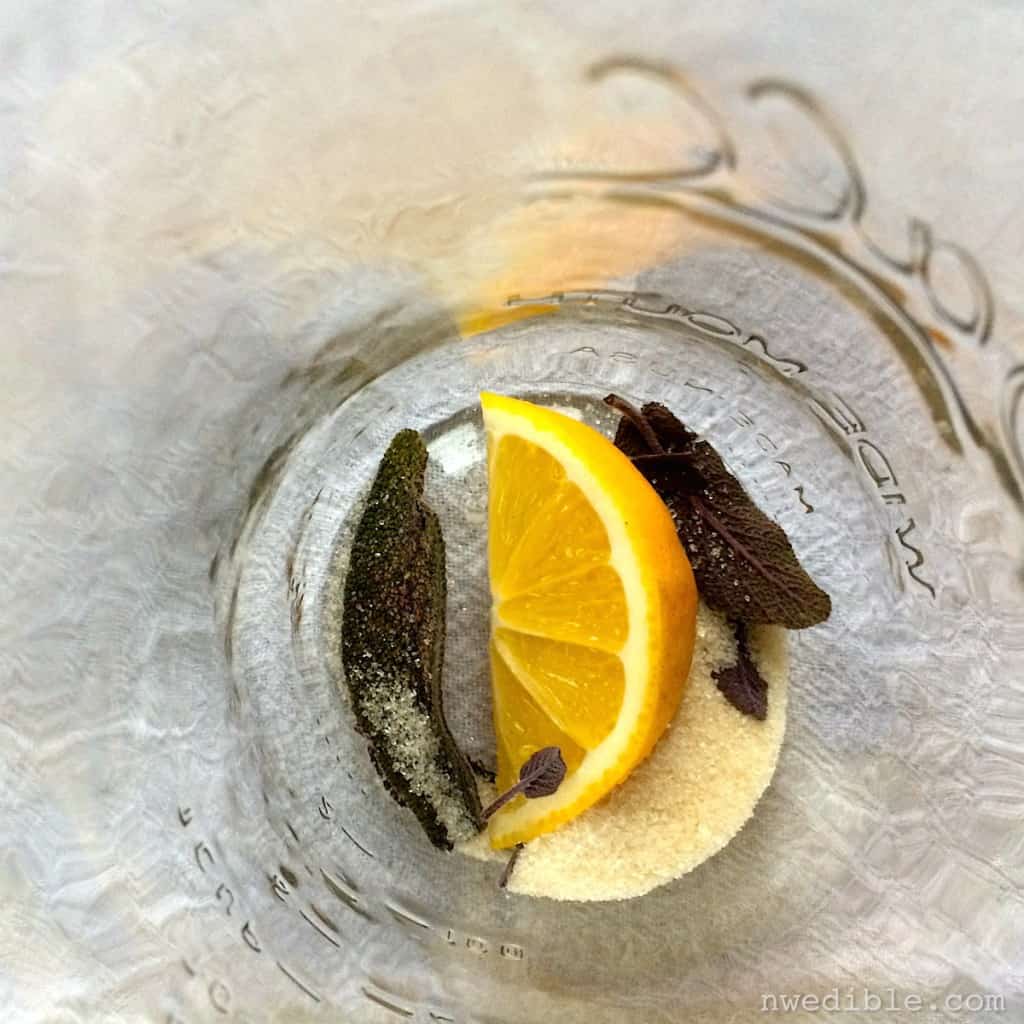 Start by muddling a wedge of lemon, a few sage leaves and a bit of sugar in a mason jar (I like the pint-and-a-half jars for this) or cocktail shaker.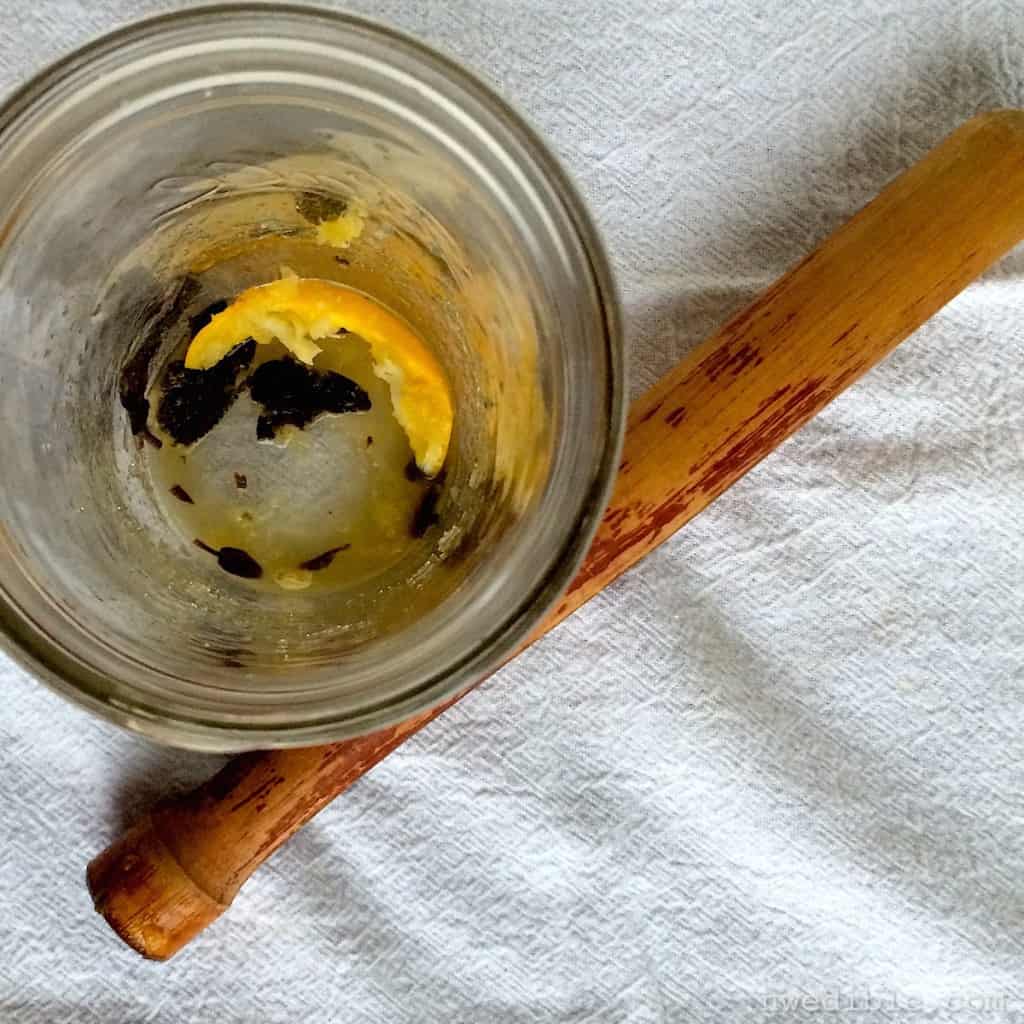 Muddle, muddle, muddle. (You do have a well-loved cocktail muddler, right?)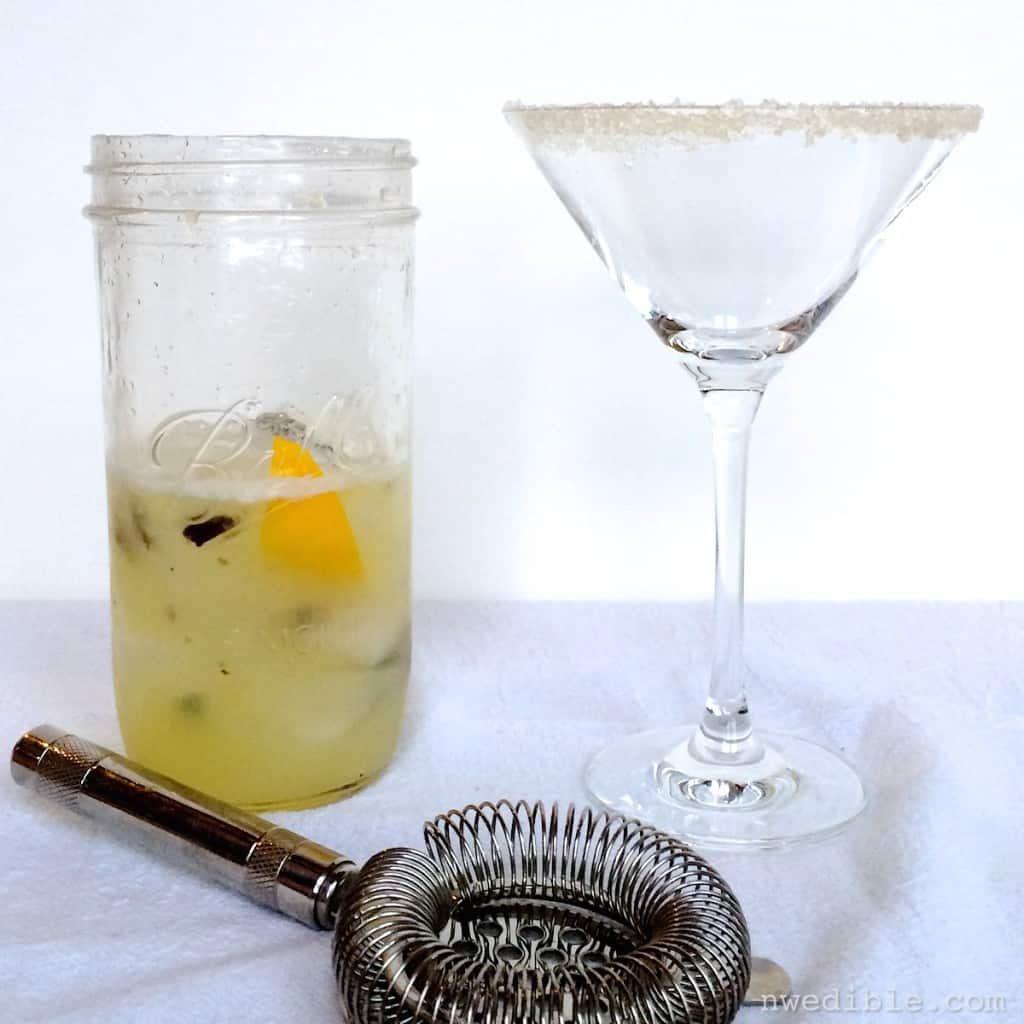 Moisten the rim of a cocktail glass with a bit of the grapefruit, then dip the cocktail rim into sugar. Add gin, grapefruit juice and ice to the mason jar and shake the cocktail hard for 30 seconds.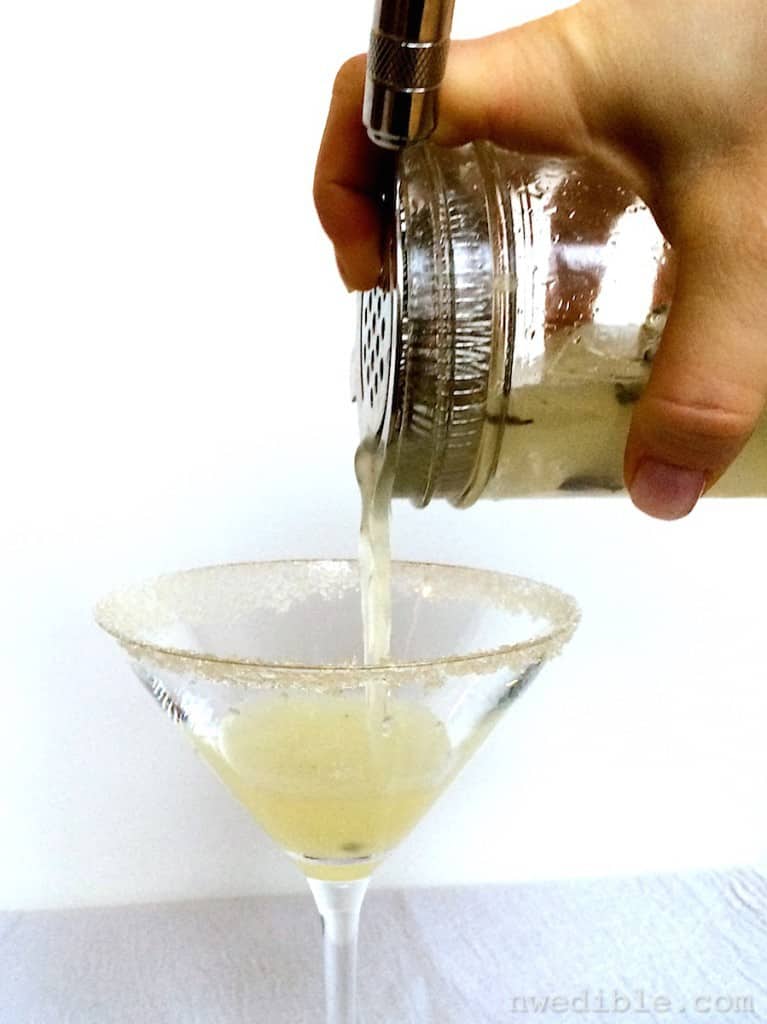 Strain the Sage Brush into your prepared glass…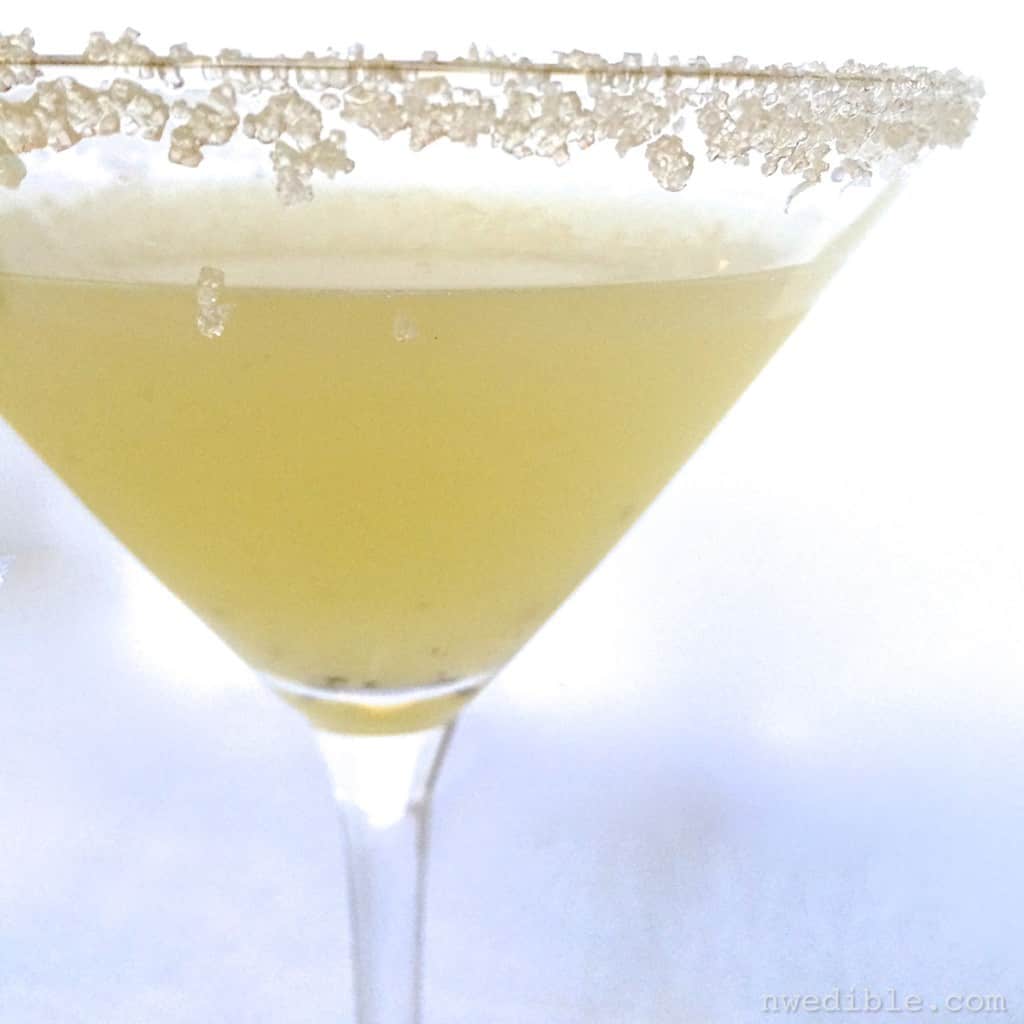 And enjoy!
The Sage Brush Cocktail Printable Recipe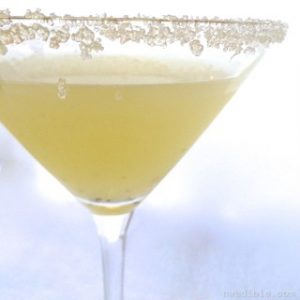 Print
The Sage Brush Cocktail
Yield 1
Ingredients
2-3 large, fresh sage leaves
1/2 teaspoon sugar, plus more for rimming the edge of the cocktail glass
1 lemon wedge
2 ounces gin
2 ounces fresh grapefruit juice
Instructions
Drop the lemon wedge, sugar, and sage leaves in the bottom of a heavy duty cocktail shaker or mason jar. Muddle everything together until the sugar looks dissolved and the sage and lemon are well broken up.
Run a section of grapefruit around the edge of a cocktail glass, then dip the edge of the glass into sugar. Set aside.
Add the gin and grapefruit juice to the shaker or mason jar, then top up with fresh ice. Lid the shaker or mason jar lightly, then shake hard for about 30 seconds.
Strain the cocktail into the prepared glass and serve immediately.
7